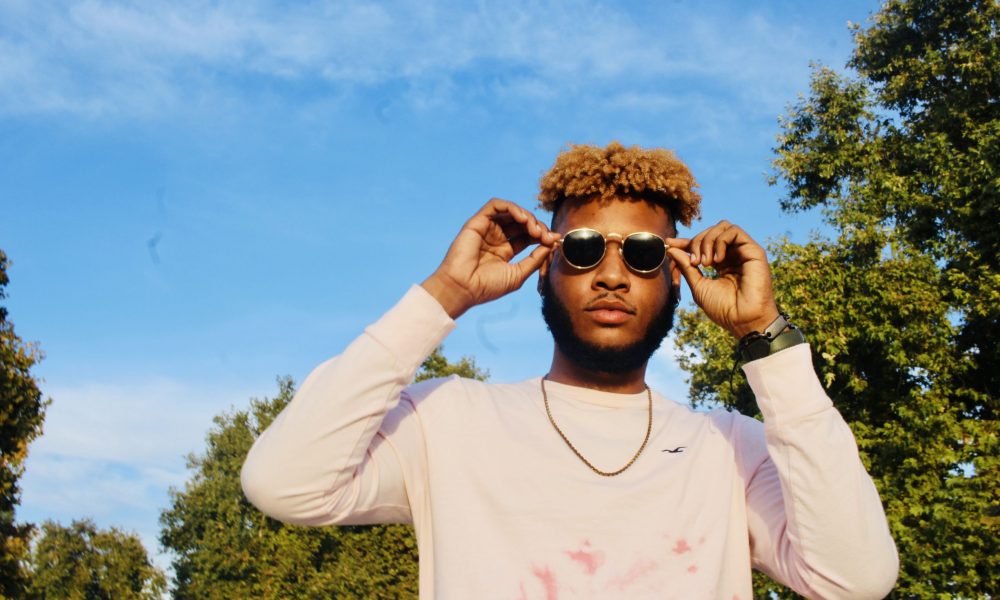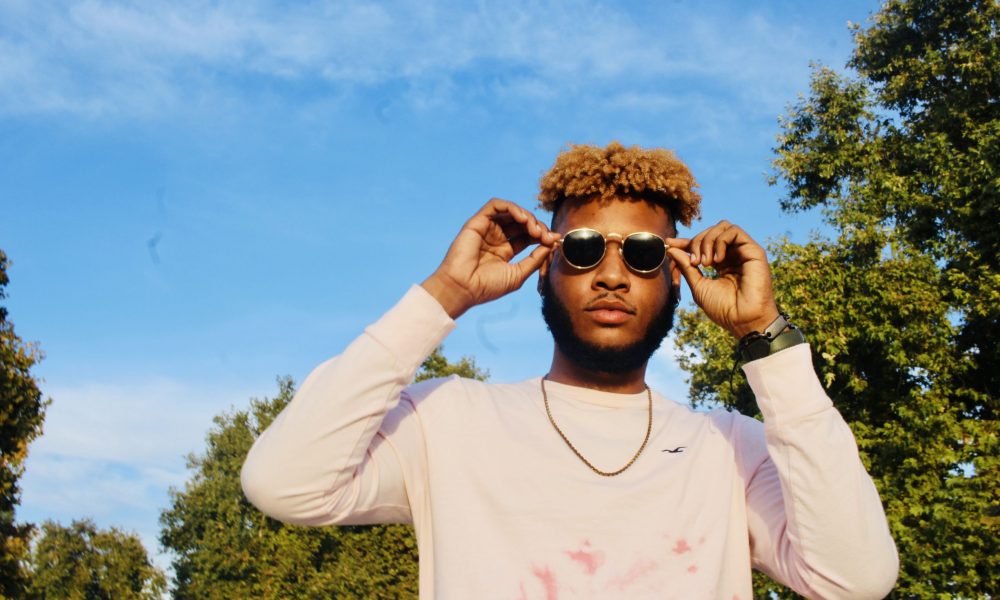 Today we'd like to introduce you to Kiandré Ruffin.
Kiandré, please share your story with us. How did you get to where you are today?
I grew up in Tacoma, Washington with my parents and little brother. my parents both worked full time as far as I can remember so we spent a lot of time at my grandmother's house. Her number one love language was music. She sang at church she sang at clubs and always around the house, one of the main ways she bonded with us was teaching us all of the songs she and her brothers and sisters sang growing up. It was the number one place I ever remember being comfortable singing whatever songs I was hearing around the radio at the time. I remember my auntie penny coming over to visit one day during one of our jam sessions and saying "that boy can sing!"
From then my Auntie penny and my Auntie Gina took me to church every Tuesday and Sunday and there is where I really honed my love for singing and performing. I had other hobbies and things I liked to do growing up but the music was the one thing I felt like I was really good at.
When I got to high-school I spent most of my life in the choir room. I was in the studio choir, large ensemble choir as well as most of the musicals that my school put on. Until I had friends with cars I would walk to school at 5:30 am and be there until 8;30pm learning harmonies, teaching choreography to our studio choir and writing my own music in between breaks. I sang the anthem at almost every one of my school's football games and events.
One morning I went into the choir room for practice and on the piano, there was a flyer for a performing arts school in LA. I had never thought about going to school for singing, I always just thought it was going to be a hobby or something I did on the side, let alone in Los Angeles. I figured my family couldn't afford that and it would stress them out to even ask. but that day I got home from school and presented the idea to my mom as she was cooking dinner and she didn't even flinch, she said that if that's where I wanted to go we would make something happen.
And it happened.
It's crazy writing this a whole five almost six years later and two years after being out of school. So many things I didn't think I was capable of and in so many ways I realize how much I am.
Overall, has it been relatively smooth? If not, what were some of the struggles along the way?
The road has been anything but easy, first off, the air quality in Los Angeles is nothing like Washington's, six months into living here I came down with chronic tonsillitis, my tonsils had swollen up so big that you couldn't even see my uvula when I opened my mouth, I couldn't really eat, breathe and whenever I talked I sounded congested, so you can imagine how I sang.
By the end of the semester, my school had told me I either had to have them removed or I was ineligible for the following years enrollment. That being said I had to move back to Washington for six months and have two separate surgeries.
Post opp I wasn't allowed to sing for almost a month, that may have been one of the most restless periods of my life, having melodies in my head and not being able to get them out. Not knowing if my voice was going to sound the same when the healing was over. When I was finally cleared by my doctor to exercise my vocal folds, I was so disappointed and discouraged the sounds I was producing. Everything about my voice felt so unfamiliar, everything I knew about my instrument had been adjusted and it was like learning to sing all over again.
I moved from Tacoma to LA when I was 18, so I really became an adult out here. I feel like i still don't give myself enough credit for that. I moved to a city I've never been to before without my family who I've never been apart from in my entire life. That's probably one of the hardest parts; watching all of my little cousins grow up through social media, seeing pictures of family events and thinking damn I'm supposed to be there. And I say that's one of the most challenging parts because I know if this entertainment thing takes off for me, that only means more facetime and less trips home.
Here's to the meat and potatoes of my problems;
I've had the first major death of a family member happen in my life, it happened right after I graduated college and it hit me in ways I didn't even realize. I shut down. I grew numb to my friends and all of my surroundings and most of all myself. I didn't want to sing, I didn't have it in my spirit. I would be talking to customers at work and it would feel like I was in a daze. I just kind of felt like "what is life" at the time I was signed with a pretty legit talent agency in LA and was getting some ok auditions at first, but eventually, they started submitting me for anything that had "African American" in the breakdown and it made me feel so overlooked. Onetime they sent the breakdown for the role of a 45 old black character with a completely different vocal type than me. With everything going on in my life around that time with my aunt's death, I just wasn't even the spirits and mindset to go to these auditions or reach out to them and explain my life… I just stopped showing up to the auditions. Which ultimately resulted in me getting dropped (because what the hell else was I expecting them to do lol).
In just the last year I've lost countless friends, I've lost my car and had to catch four bus' AND a train to get to work, I've been evicted from my very first apartment because of trusting friends/roommates and their word. I've worked two jobs to sustain a living and still can't afford consistent studio time. People ask me all the time: wheres the music" and it's one of the sharpest questions. they also ask why don't I move and start fresh somewhere more affordable, or go home and come back in a couple of years. And I honestly can't give them a straight answer on why I've stayed through everything. It sounds so corny, but it's genuinely the melodies in my head that keep me here. I'm in the mindset that this is all just character development and God didn't bring this far through this for me to not see it through.
I've had more mental break downs than meals this year but I'm trusting the process.
We'd love to hear more about your work.
My artist name is my first name "Kiandré", and My Duet's name is "Kiandré and Madison" with my best friend.
I sing, act and dance a Lil.
I have my bachelor's in performing arts and I've been singing confidently since I was six years old. I am trained in musical theatre, with classic and legit vocal technique. I'm most proud of having that training and bringing it to this contemporary world of R&B. Because as we go into the new decade. that will become more and more rare in our r&b and hip hop world of music.
With my group Kiandré and Madison, I just think in general the world doesn't have enough music groups/bands like we did in the 90's and early 2000's. i really wanna bring music back but with the swag that this new-age era of music has. we actually just dropped the first single of our 2020 EP on all streaming platforms
What is "success" or "successful" for you?
I define success by doing what makes you happy. it doesn't look the same to everyone.
at the end of my career, if I don't have any Grammy's or accolades but I can pay off my parent's house, I would be content. though a couple shiny platinum plaques on the walls of my future mansion in San Diego would be nice lol. genuinely all I care about is achieving financial literacy through my talent and making enough to sustain my legacy. it's just so hard to live your life when you're busy stressing over how to afford it.
in a perfect world though I would like to start a real music institution in Tacoma that breeds all of the young talents that I saw around the city growing up. I feel like going to the boys and girls club for me as a child and watching the older kids rap and make beats on tables, all the dance battles we had and performances we put on literally built the foundation of my creativity. and there are so many talents in the city that never make it out of the city.
Pricing:
Doin me dirty availible on Itunes now for $0.99
Contact Info:
Instagram: @Dredreboi
Facebook: Kiandré
Twitter: @Dredreboi

Image Credit:
Kishon williams, Daniee Kyland, AMDA
Suggest a story: VoyageLA is built on recommendations from the community; it's how we uncover hidden gems, so if you or someone you know deserves recognition please let us know here.