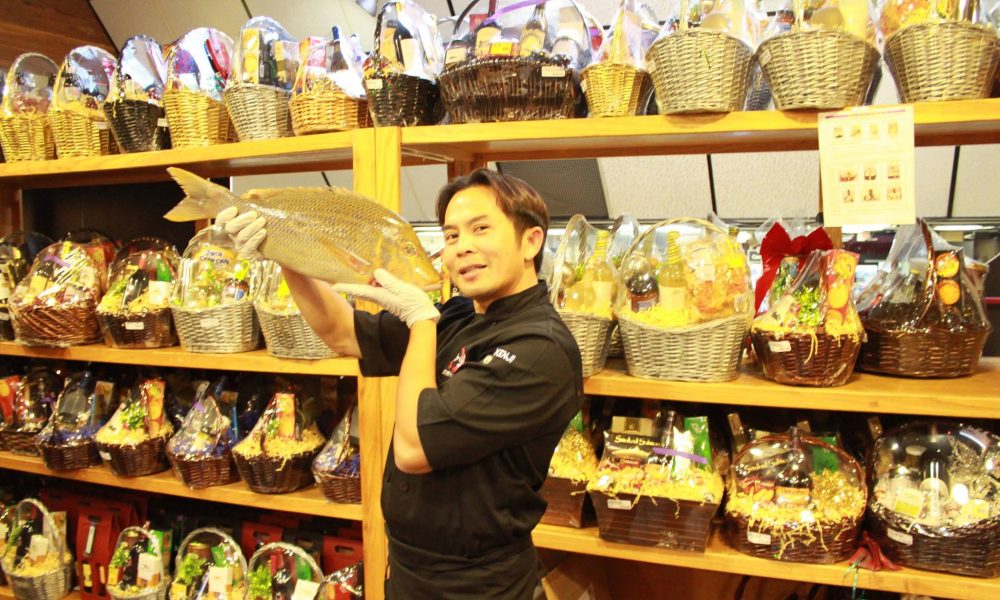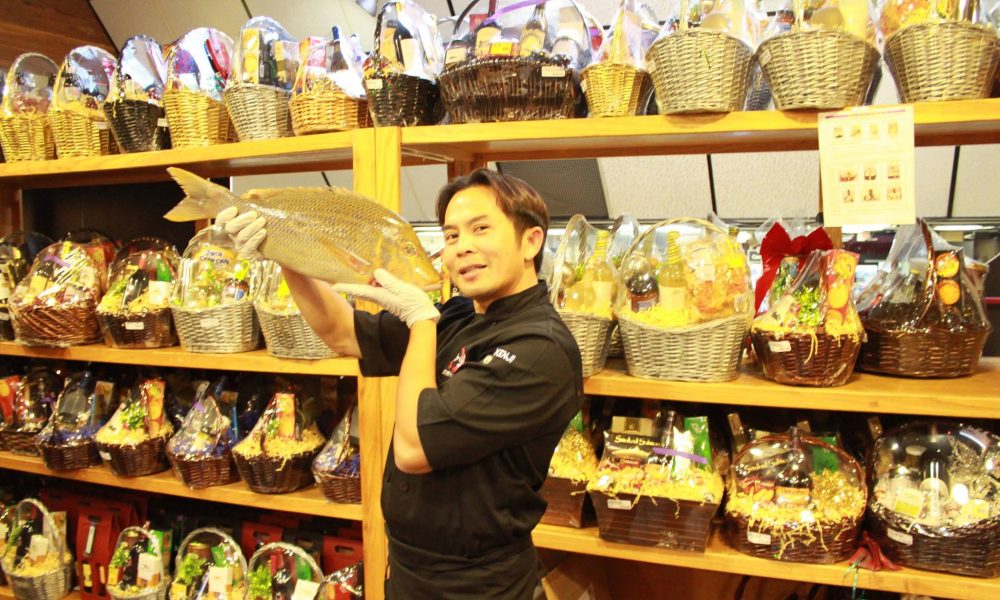 Today we'd like to introduce you to Kenji Jampathong.
Kenji, can you briefly walk us through your story – how you started and how you got to where you are today.
I was raised by parents who loved to cook and entertain family and friends on a regular basis, so my respect and appreciation for food and flavor started well in my youth.   However, being a culinary specialist was not considered a respectable profession so I followed the path that my parents felt was best suited for me. Like most Asian parents, they wanted me to go to school, earn a degree, and become a doctor or lawyer.   
Because my dad was in the military, I initially wanted to follow his footsteps and join the military after high school and become a helicopter pilot … but before that could happen, I had to fulfill my promise to my parents and earn a college degree.  Unlike many people who are able to fall back on their parents for support while attending school, I did not have that luxury. I was on my own after I graduated from High School, working to support myself while attending college.
I earned an AA degree at the College of the Desert and got accepted to UC Irvine to finish my studies.  During this time, I made a decision to pursue the IT industry instead of the military. I applied to and received an internship at an IT company that specializes in automotive and financial consulting.  After I graduated from UC Irvine in 2000 with a BS degree in Computer Science and a minor degree in Management, I went to work with the company and served clients at Toyota/Lexus Headquarter in Torrance.  It was a truly valuable experience as I was able to learn and fully appreciate the Toyota Way and Lexus Service core values.
Not letting go of or straying too far from my culinary roots, I continued to work part-time at various restaurants to sharpen my culinary skills.  Working periodically in the restaurant industry suited my schedule between my day job and studying.  I started out as a Benihana-style Teppanyaki chef at one of the finest Japanese restaurants in Palm Desert in the earlier 90's, working as full-time Teppanyaki chef and part-time sushi chef.  
Additionally, my consulting job at Toyota/Lexus allowed me to dine at and experience many great restaurants, which further developed my interest in fine dining.  It was then that fully accepted that I had a passion for the culinary profession. It felt almost as if life was directing me through my process to prepare me for what my heart really wanted me to do.  A profession that allows me to entertain while creating food that soothes the soul and leaves the palate wishing for more … how perfect is that?!!!!
After 6 years of the corporate scene, I decided to give 100% commitment to pursue my dreams of being a complete chef in sushi and modern cuisine.  I've had the privilege of working with many great chefs and restaurants to learn and embrace the craft and to continually improve. I recall receiving an offer to go to NY and work with Chef Masa Takayama (a three-Michelin-Starred Japanese and sushi restaurant in Manhattan, New York City) but had to decline the offer because my mother was very sick at that time and I chose to be home with her.  Just the offer was such an honor.
I would work at many restaurants to improve my cooking and sushi skills and to absorb whatever else I could to get better every day.  After the owner of the last restaurant that I worked for decided to close the place down, I took the biggest leap of faith of my life at the time and chose to become a private chef.  Some of my initial clients were regular customers of various restaurants that I had worked at. One of them even helped me build a website to connect me with customers who look for sushi and private chef service.
Over the last 8 years, the fruit of my labor has grown from serving 2 customers to large events of 1500-2000 guests.  It has been a long and challenging culinary journey, but well worth the risk, time, and effort. I focus all of my attention on my customer's unique needs while forging strong relations with the suppliers & my team … and I will always challenge myself with new ideas & creations.  
Has it been a smooth road?
It was very challenging in the beginning as a virtual unknown.  I didn't have a restaurant that new customers could come in to see and taste the quality before booking events with me.  I constantly had to assure and reassure customers that I have their best interests at heart and stand behind my food and service.
On many occasions, I would head out to meet new customers and let them try my food, get to know them and their concerns, and sometimes even assisted in planning their events.  Over the years, it has become easier. I really enjoy meeting new customers and coming up with the right solutions for their individual needs. I never say no to any good opportunities that will allow me to improve my craft, maintain and grow the business, and gain new experiences.  If I can't do the job, I will always be upfront. Honesty and Integrity are the key ingredients to my success.
An obsession for all that is culinary, relentless pursuit of being better than the last, determination to succeed, focus on the long-term, and a no quit perseverance attitude are some of the important qualities that keep me moving forward in creating long-lasting memories that make my clientele happy and keep them coming back for more.   I am blessed to be doing what I love and having great support from my customers, friends, team, and suppliers.
So let's switch gears a bit and go into the KENJI SUSHI PRIVATE CHEF story. Tell us more about the business.
We specialize in providing custom culinary solutions for private parties, corporate events, weddings … whatever the needs of our clientele, we go above and beyond to make every single event a success.  I like to call it my "Full Circle" approach to business. As much as it is our business to provide exceptional quality and service, it is also our business to assist you in retaining your business partners and clientele.     
Our customers know us for high quality and fully customizable sushi.  As much as I love to cook, I also have a passion for presentation. Presentation sets the mood and my creations are designed to trigger the 5-senses of sight, smell, touch, taste … and of course everyone will be raving about the event.  I utilize the same standards in selecting fresh ingredients and meet or exceed culinary methods as top Japanese and 'Michelin-Star' rated restaurants. Aside from custom Sushi, we offer Teppanyaki, New Progressive American Cuisine. We have partnered up with seafood companies such as Santa Monica Seafood to supply us with only the best and the freshest.  All of our ingredients are hand selected from our network of suppliers to ensure best quality and prices for our customers.
We also do Seafood Product Showcases for Food Shows, where we are able to develop new recipes and test new seafood products from our importers.  Our harmonious relationship with our importers allows us to offer new seafood products to our customers to try before they even become available to the public.  I am a firm believer in Research & Development to further enhance the culinary experience.
Additionally, my outward focused and in contribution attitude allows me to transcend small and medium size events.  I have been a part of many large and complex events that require working with numerous and different network partners, vendors and organizers.
We are continuing to grow while maintaining our high-quality standards and great service, and have great support from everyone (customers, friends, network partners, suppliers, and team).  I am both excited and proud to announce that we are expanding our culinary scope with our new private event space and kitchen in DTLA where we will offer revolving culinary themes along with our traditional specialties.  
We will be doing many new culinary events there. From sushi, to cooking classes, to Chef's Table/ Chef Battles, to private events … the possibilities are endlessly yummy.  Our customers and friends stay updated via our social media pages and emails. Of course everyone reading is invited to join and follow our movement as well.
How do you think the industry will change over the next decade?
For the last 7 years that I have been in business, it has always been about cooking good food and creating good memories through food in a comfortable and/or private setting with close friends and family.  The food must be fresh and created with high-quality ingredients that are responsibly sourced from trusted vendors such as local farms. People are much more environmentally conscious these days and we are no different in seeking what is most responsible for our community and planet.  
Being open-minded and flexible with cooking techniques and executions should always be a priority to offer a better than before palate experience. I'm always looking to improve and bring new culinary experiences to my customers.  My personal and team motto is, "Always deliver more than what is expected as you are only as good as your last."
Contact Info:
Image Credit:
Santa Monica Seafood, Locale Magazine
Getting in touch: VoyageLA is built on recommendations from the community; it's how we uncover hidden gems, so if you know someone who deserves recognition please let us know here.