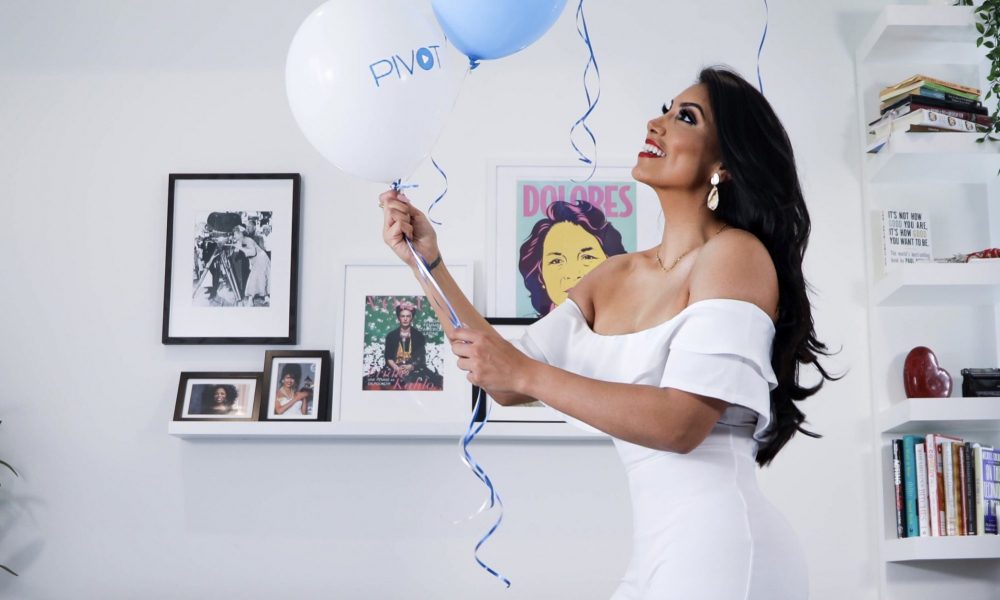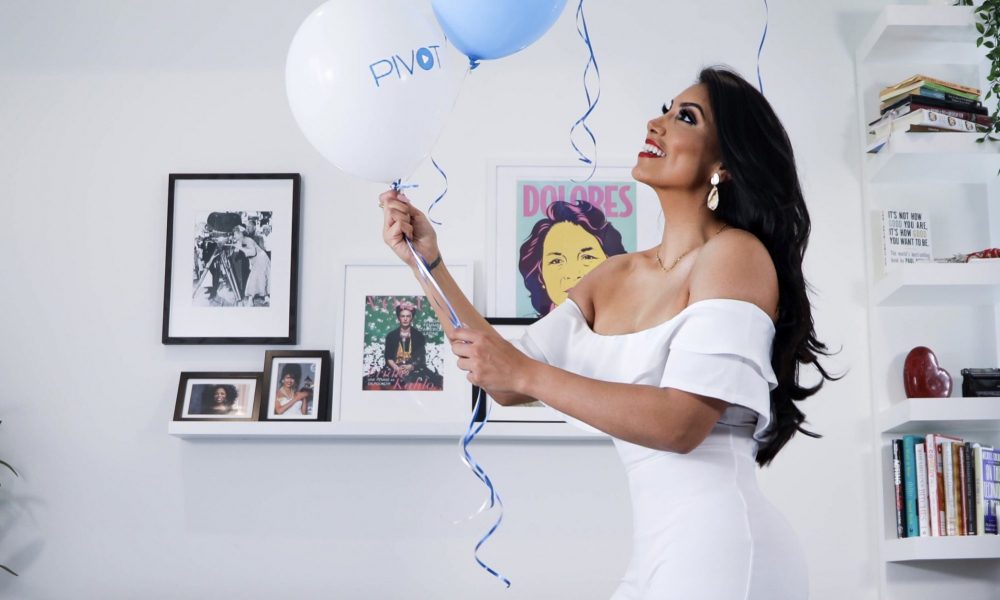 Today we'd like to introduce you to Karina Luna.
Karina, please share your story with us. How did you get to where you are today?
Growing up in a humble first-generation Mexican-American household, there were many ways my life was "limited." There were many things my very traditional parents disapproved of with regards to the American culture due to their own fear of the potential negative influence it would have on my upbringing. However, I always had an insatiable desire for life and natural curiosity which, often times, got me into "trouble."
Being born in Boyle Heights and later being raised in La Puente, I was exposed to the LA street life. When your resources are limited and your world is "small", one follows the only way of life they are shown in order to survive. But after losing an uncle, whom I was very close with, to gang violence – our lives changed drastically. My parents pulled us all off the "streets" – literally, no more outside play. They knew they had to try their best to protect us (children) from falling into the hands of drugs, gang violence or (for me) teen pregnancy. They worked even harder in order to save every dime to move away from that environment; in the meantime, they kept us in doors – consequently even further limiting my circle of friends and outings. All I had left was TV.
Despite being forbidden, I would sneak in the living room late night just to catch Jim Carrey, David Alan Grier, and the "The Fly Girls" in the popular sketch comedy series, "In Living Color." It wouldn't be until years later that I would discover my own passion for acting and even my comedic voice through stand up. I mean, only makes sense coming from a cooped-up girl who was left with Novelas and In Living Color, right? My imagination became my escape. My sister and I would act out little scenes in the living room. At one point, we even had our own little "radio show"; which really just consisted of us recording our conversations over our mom's "Los Bukis" cassettes! I thought she'd be proud but instead we were rewarded with "cintarasos" (Spanish for belt lashings) but, don't worry, there was never any abuse in the household, just some good ol' fashioned Mexican discipline.
In school, I was a good student, but for the longest, I struggled to "fit in" with my peers. Like most of us Spanish speaking students, the school tried to dump me into ESL (English as a Second Language) classes which my mother hated because the school system treated us as if were dumb. While there, I was immediately hated by the "Mexican"n kids because I spoke better English without accent while simultaneously being ridiculed by the American kids because I didn't wear nice clothes. Making friends in school was rough and since I also couldn't hang out with my cousins, I attempted to make new friends; sampled other sub-cultures. I didn't fit in with the "the skaters", the "rebels," the rockabillys, the athletes and definitely NOT the cheerleaders. So, I would often find myself alone which was fine, but kids can be especially cruel to a "poor immigrant's kid."
I finally found a home in theater class. I could be anyone (character) and if other kids teased me for it I would think – "they're making fun of my character not me." Acting became my safe haven and the characters would be come my protectors. This is when I realized I wanted to be "like Selena (Quintanilla)" when I "grew up" – a strong, positive, unapologetic Latina who was living out her dream while representing her culture with pride. Let me remind you, this was a time when there was no internet, no social media. All we had were TV and libraries…YUP- Libraries! Ya know, the ones with actual books that require a card to check out? That was our only access to new and outside information. I grew up in an era where you just didn't see "people like me" in Hollywood so I became determined to pursue my own dreams in entertainment and I strive to also, one day, be the face for another little girl to be empowered by and identify with. Again, being parents to immigrants didn't allow any room for the arts; they wanted me to be a doctor, lawyer, etc. My parents and I would butt heads over this for years to come. I attempted to attend college after high school but, honestly, I hated it and I left to pursue my acting career without my parent's knowledge.
I've had some "success" with acting and stand-up comedy. I am still pursuing those aspirations. The journey has not been easy. Many "no's" along the way. I grew tired of the rejection and starting wondering what position would I need to elevate to so that "I" could create opportunities and give "yes's." Not just for myself but for others as well. So I went back to school to obtain my bachelor's in Entertainment Business (I just graduated on October 11, 2019) making me the first in my family to obtain a "higher education." While in school, I had a vision for a business that would not only offer services to consumers but that will eventually give back to my community. I launched my own multimedia company, PIVOT Media, that specializes in podcast development, unique content creation, self-tape services, photography, editing services, and more. It is my hope to establish a lucrative business that not only offer services to consumers, but that will also help fund my own film productions and that will give back to my community.

Coming from humble beginnings, I am fully aware that not everyone is able to afford the luxury of attending a college type establishment to help them obtain certain media production skill sets. It is my intention to empower creatives that come from similar humble backgrounds by making those skills accessible through free workshops, then graduating them into internships and ultimately posturing those same individuals into (paying) work opportunities.
Great, so let's dig a little deeper into the story – has it been an easy path overall and if not, what were the challenges you've had to overcome?
NOT. AT. ALL. No one's journey to success ever is.
"Hollywood" in itself has been such a huge obstacle. Again, I've been in the game for years. Long before digital media and technology had opened this flood gate of opportunities for talent. I was in the trenches with other "minority" actors whom were limited to auditioning for maids, cholos and/or strippers since that's ALL there was to offer "us." I'm happy to see that creating independent projects is so much easier now. We now have more opportunities to tell our stories since we now have more control to produce.
Additionally, people don't seem to quite understand that acting, as a career, is not guaranteed nor is traditionally structured. For example, one can't take four years of college and then go confidently acquire employment. Actors, artists, freelancers – we awake unemployed daily unless we are under a contract (on a project). Hollywood is an (expensive) hussle. I wish this upon no one. I wish I loved math, science, marine biology even. I've tried to pray this "dream" away. I even did the corporate America job thing once before; I did very well financially, I had benefits, good pay, stable income – but I HATED every living day. I am clearly meant for THIS life. Entertainment has been my passion as a child so I must see it through – for better or for worse. (Honestly, I'm hoping for "better!")
Alright – so let's talk business. Tell us about Pivot Media – what should we know?
I'm most happy to say that the vision for this business is not mine – it's God's. Literally. This came to be in a dream; concept, name and all. I know the calling in my life is to impact others; educate them, activate them and elevate my people. I'm most happy to say that this is a venture that combines my talents, passions and my legacy all in one. It's a pure hearted venture.
What I am most proud of is that PIVOT's business structure is predicated on aligning with other existing talents, which empowers those entrepreneurs to keep their independence with in our company's structure. We will best thrive when we are being of most service to others; including our employees and partners.
If you are a freelance artist (graphic designer, video editor, photographer, sound engineer) that might be interested in aligning with our network or if you are an entity that is willing to lend some light and guidance to my humble start-up, please do email us at info@ThePIVOTspot.com.
Is there a characteristic or quality that you feel is essential to success?
There are two qualities that I would say go hand-in-hand that have made a huge impact on my getting closer to my success – authenticity and dedication.
It is important that people trust the integrity of your character. For me, that has always been easy seeing as how I have remained authentic to whom I was raised to be – a well-intended, generous woman that cares to be of services for the overall betterment of her family/tribe/community.
And, of course, dedication. There is a level of commitment that is required in order to reach success. Unfortunately, this hunger cannot be bought or taught. There will be days one wants to just give up, or we might not "feel like (doing) it." That's alright, honor that feeling in that moment. But then, remember that without DEDICATION to hard work and consistency – you won't get far. You'll just get tired.
Contact Info:
Image Credit:
PERSONAL PHOTO – taken by Lauren Enriquez
Suggest a story: VoyageLA is built on recommendations from the community; it's how we uncover hidden gems, so if you or someone you know deserves recognition please let us know here.