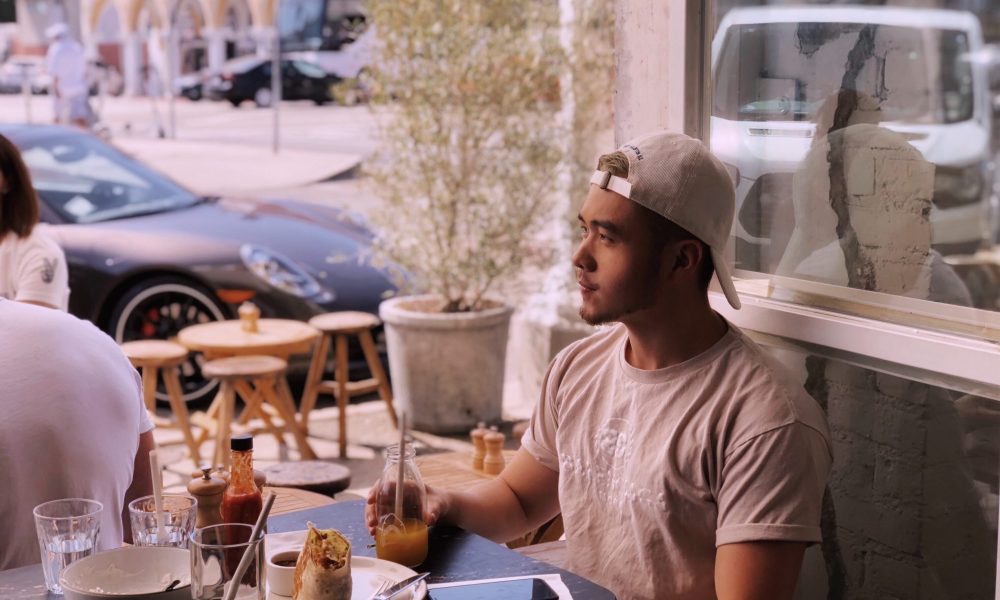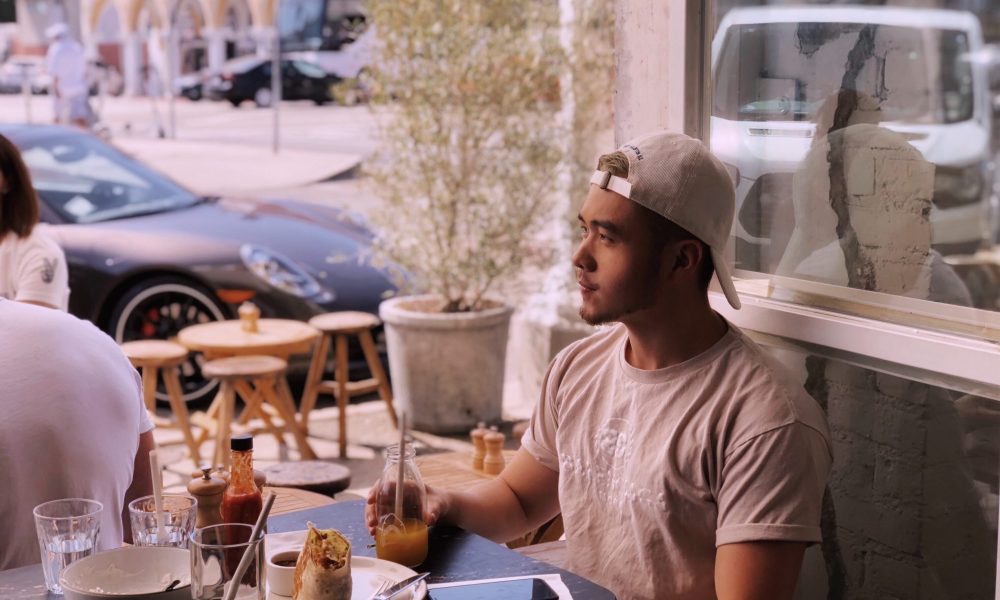 Today we'd like to introduce you to Kaidi Mao.
Kaidi, let's start with your story. We'd love to hear how you got started and how the journey has been so far.
I am currently working as a designer and artist. I am also a founder of an e-commerce start up in Playa Vista, CA.
I had this hope to becoming more than who I was when I first landed in the states. Since 2012, eight years of finding my place in Los Angeles, the city of cultural pluralism, I have begun to consider how to learn from the precious cultural traditions of various identities in the world, in order to reconstruct the relationship between myself and others. Sounds complicated, but I am doing what most people does in this city — a general labor. I pick up one "brick" and place it on top of another. I do that, again and again and again. But, by doing that, I am finding purpose in the repetition and looking for inspiration in the ordinary people and ordinary lives. As this repetition became a spontaneous process, even the smallest thing can help me produce work, like a tune, a water puddle or an eye contact. I feel the need to tell my and other's stories through my work.
I don't think the reader will care about which school I went to or which organization I worked for. I can tell you how I came to this place I am, not by a physical timeline, but an emotional one. Born and raise in China, I was privileged, dependent and protected. I was raised as a "perfectionist", where I was examining myself constantly in a psychological panopticon, as if there are a million judgmental eyes on me at all time, even though there is no one around me physically. The result turned in to me, trapped in a lonely "perfectionism" bubble, where I need to do everything correctly, or to please others, or to seek approval from people. I am grateful for the positive effects it had provided me, which is I am more observant to my environment and more compassionate to others. But it also made me lack of self-empathy and self-compassion. I wanted to change that. So I started this process of reconstruct the identity of myself and people around me through my art.
So far, this journey has been emotional and therapeutic. I am grateful for every frustration and heartbreak, and for everyone who shown me kindness and understanding. But I want more, I know I can amount for more.
Great, so let's dig a little deeper into the story – has it been an easy path overall and if not, what were the challenges you've had to overcome?
The hardest part for me to create meaningful works is to step into my own vulnerability. Somewhere along the way of my life, I adapted this debilitating belief system: "I am what I achieve, and how well I achieve it. Please, perform, perfect, prove." The fear of failing, or making mistake, or not meeting people's expectations, or being criticized, has kept me out of a healthy relationship with my work. With this addictive belief system, I kept telling myself: "if I look perfect and do everything perfectly, I can avoid or minimize the painful feeling of blame, judgement and shame." I have been driving for a literally unachievable goal. "Striving to be perfect" has become my biggest struggle, because when I unbearably experience blame, judgement and shame, I often believe that I am not perfect enough, rather that questioning the false logic of perfection, I became more chained to my quest to please others and do things "just right".
If you ask me how I overcome it, I will tell you truthfully that I am still working my way to breakthrough. There is no easy way, but I am lucky enough to have amazing people to support me and my work to guide me through. I start to see my struggle not as a "disability", but more like a chance to express, to start conversation about mental issues most people experience. And it is also my work that gives me the opportunity to practice self-compassion.
Please tell us about 3sixteenth.
My current work is called 3sixteenth. It is a visual graphic project started on March 16th, 2019. I set out to design graphic posters/images, to express feelings, communicate ideas, and experiment with the latest technology and skills in design. This project started as design practice that assists my own psychology progression and mental health. In a way, this is a healing and yet challenging process. By starting this project, I have committed to change my own belief and perspective on how I view myself and the environment. I share the story of my evolution of discovering self-empathy and self-compassion through this project.
3sixteenth is my way of discovering the source of the struggle within individual, whether it is caused by our society or personal trauma. When creating this project, I have the confidence to able to deeply communicate with myself, as well as others. The objective of creating these graphic posters is the process of combining visionary nature, outside perspective of my subject, with my open-mindedness and creativity. I am not trying to imply meaning to others or seeking power over others, I want to use this project to influence people in a more democratic approach, and work hard to ensure that every voice and perspective is heard. Yet, I am not creating any rules for myself when it comes to this project. Like I mentioned before, this project started as a healing and challenging process. Everything I design right now is create meaning to my own emotion or give myself a sense of balance, eventually I want this project to encourage others to do the same.
Contact Info:
Suggest a story: VoyageLA is built on recommendations from the community; it's how we uncover hidden gems, so if you or someone you know deserves recognition please let us know here.