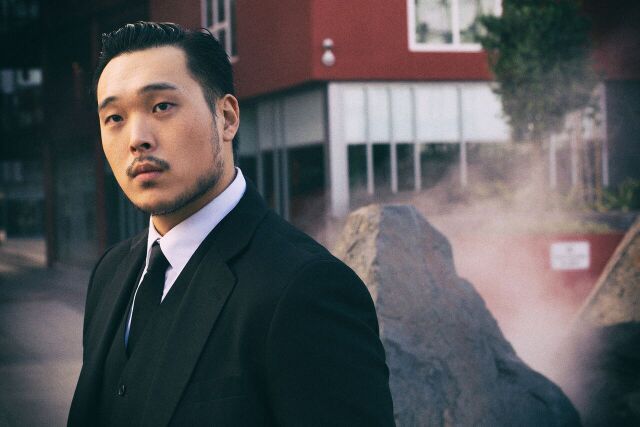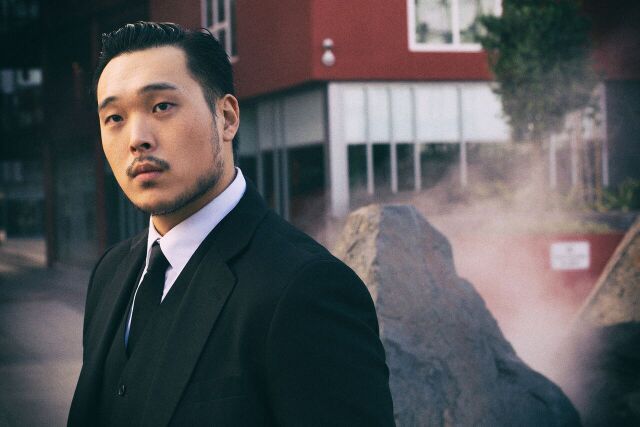 Today we'd like to introduce you to Junot Lee.
Junot, please share your story with us. How did you get to where you are today?
My journey begins with tragedy. My friend Nate had passed away, and it made me take a hard look at whom I was becoming. I was a student at Cornell University throughout the Financial Crisis. Ironically, the only folks offering a promising paycheck after graduation were the major banks (and Tech, of course, but I wasn't an engineer). Let me paint you some context. The climate was fear.
My generation was being conditioned to self-reliance and greed. To look out for ourselves and root identity solely in financial stability. I had dreams of enlisting in the Peace Corps and working for the U.N. as a diplomat. I was interested in how countries could develop mutual respect and understanding, and use dialogue to broker peace. I was a published writer (my high school AP U.S. History teacher Drew Maddock encouraged me to double the length of my paper and submit it to the Concord Review.
My thesis was picked up in the Spring 2008 issue). My ability to research and write had opened several interesting doors for me, from intelligence agencies to political consulting to finance. But when my friend passed, I saw the greed-inducing fear that was infecting my generation and my own trajectory. I wanted no part of it. Many sleepless nights turned into a soul-aching search for truth.
And then I realized I had always wanted to be a filmmaker but never had any resources or people in my community to make it seem possible. As a teen, I had spent every penny of summer wages going to the movies. In hindsight, I realize I wanted to research and share meaningful stories. To connect people through entertainment and empathy. I was bushy tailed and naïve. But I refused to let that stop me.
I enrolled in an acting class at a local theater studio in Ithaca. The vast majority of my friends from school and back home ridiculed my decision. They thought I had dived off the deep end and spared no effort in letting me know it. Instead of allowing that to discourage me, I used my community's response an instant barometer for the people I wanted to keep in my life. I developed a stubborn chip on my shoulder to prove them all wrong (which I ultimately dropped because I later realized that they were merely reacting out of their own fear and insecurity).
Six years later, I'm a working actor. The best piece of advice I ever received came from an executive at CBS when I first arrived in L.A. He graciously spared a minute to give me a lifetime's worth of advice: he instructed me to seek community first and foremost. Fellow actors, writers, directors, producers who were at my same level, and whom I could commit to and always show up for.
Folks I would grow with, who would celebrate me when I'm up and pick me up when I'm down. I found my filmmaking family through amazing classmates and collaborators over the years. I trained classically for a summer at the Shakespeare Academy at Stratford, where I performed in "Love's Labour's Lost" as Berowne and in "Richard III" as Richmond in repertory.
Acting has been a messy, wonderful journey of meeting people who care deeply about craft and speaking truth and inspiration into audiences. The most prominent engine behind my work is my renewed faith in God. I grew up in Christianity, and I returned to church at the end of 2017. I'm totally stealing this from "Mr. Smith Goes to Washington" but I believe the most significant mission of  any meaningful endeavor is Love thy neighbor. To leave the world a better place than the way we found it.
If we can understand each other better, we can come together to accomplish more. We are a greater sum than our parts. And the first step is to respect and acknowledge each other's dignity and that each of our stories is worth understanding. Luckily in a well-told film or TV episode, I get that exclusive and intimate time with an audience to entertain them and hopefully speak into something that will resonate along the way.
I'm also working with Pastor Brian Chan on growing Creativity Catalyst, which is a non-denominational Christian ministry of artists, who are focused on bettering our community and cultivating human flourishing through our respective crafts. These artists are incredibly warm and have all led beautiful, textured lives, sometimes at the margins of society. If you're an artist and looking for a community to pray for you and do some awesome work around town serving the needy, come on over!
Great, so let's dig a little deeper into the story – has it been an easy path overall and if not, what were the challenges you've had to overcome?
I'm blessed with a community of supportive friends, who are dedicated to craft. Find your community – and do everything in your power to show up for them and conversely to lean on them when things get tough. Everything between "Action" and "Cut" is fantastic and what I play for. But the road to getting there is unpredictable and oftentimes heartbreaking.
In order for my work to be any good, I have to work deeply and personally. Actor Bryan Cranston once said that each role should take a piece of your heart. There are so many things that have to go right for you to book a part and for the project to actually see the light of day. A current heartbreak I'm dealing with is a new TV drama that I was pinned as a lead actor for.
"Pinned" means that they liked my audition and asked me to book out my calendar for the production's shoot dates. It means that they're deciding between a final handful of actors. The part was meaningful to me because the character edified steadfast compassion and was beautifully written. He loved his partner through her traumas, which felt revolutionary.
The common societal response to mental illness is to alienate and medicate. I was really excited at the opportunity to play a flawed man with a big heart, who would be there for his partner through thick and thin. That he would own her struggle with her and never leave her side. Maybe I'm just a mushy romantic, but this felt like a significant story to investigate with any audience members who might be able to relate.
Nevertheless, I spent countless hours to further prepare the role. And I found out this week, they decided to go with another actor. I didn't even get a chance to show them the extra levels of dimension and preparation I put into making him more layered and real, over the entire past month.
I was recently in an episode of "Hawaii Five-O" (S9E11). This audition was my 15th visit to the casting office (the wonderful ladies at Jennifer Cooper casting) before I booked. Auditioning is a slugfest battle of attrition – you thoroughly prepare your interpretation of the script and then do your best to completely forget about it. This role was written Open Ethnicity, so the waiting room of actors was diverse.
When I booked the part, they gave my character my last name. And my character has a brother in the episode, so I got to bring an Asian brother with me. Representation in the media for POC is critical, and telling a story where my race doesn't matter to the character is always a win. It implicitly acknowledges that I'm like everyone else. This might sound ridiculously obvious, but my industry has a long beautiful journey of learning ahead of it.
Alright – so let's talk business. Tell us about Creativity Catalyst – what should we know?
I'd love to share Creativity Catalyst with you. What sets us apart is that we walk the walk. We're a group of artists who look for tangible ways to restore our community through compassion and acts of service.
For example, this past summer, CreCat asked me to lead a team of working actors to teach at-risk youth in the foster care system a weekly acting lesson that culminated in a final showcase. My team (J. Elijah Cho, Aisha Lomax, Nadine Cale, Abbey Howe, Intae Kim) was exceptional and committed to showing these kids a great time. Our mission was to teach these kids that they each deserve to be seen and heard. That they have a voice and a place in their stories.
We meet every Tuesday night in Burbank. And we're doing a monthly Actor's Meet-Up for any actors out there. We find that a lot of folks who come to us might have been burned by traditional church communities or have problems with the dogma of religion. We welcome everybody. Our ministry is rooted in the Bible and in fostering loving community.
Is there a characteristic or quality that you feel is essential to success?
My faith and my vision. I believe in what I'm doing, and I approach it with a steadfast heart to serve. This helps guide me with purpose and destination when things get tough.
I'm stealing this from Actor Denzel Washington, but he starts every morning reading the Bible. He calls it "filling my bucket with self-esteem. Because the whole world is waiting out there with their ladles ready to take their scoop from your bucket."
I'm always keenly aware of whatever rhythm I wake up in, or whether some external force is coercing me into a certain rhythm. I listen to music and read my Bible every morning to stay rooted. To trust that I'm loved by God and that I'm called to serve others with a loving heart and with grace.
To others, this might look like meditation, prayer, journaling – whatever floats your boat and sustains your peace of mind. Whatever grounds you in truth.
Contact Info:
Image Credit:
Melly Lee. Nadya Balitskaya. Brian Chan.
Getting in touch: VoyageLA is built on recommendations from the community; it's how we uncover hidden gems, so if you know someone who deserves recognition please let us know here.