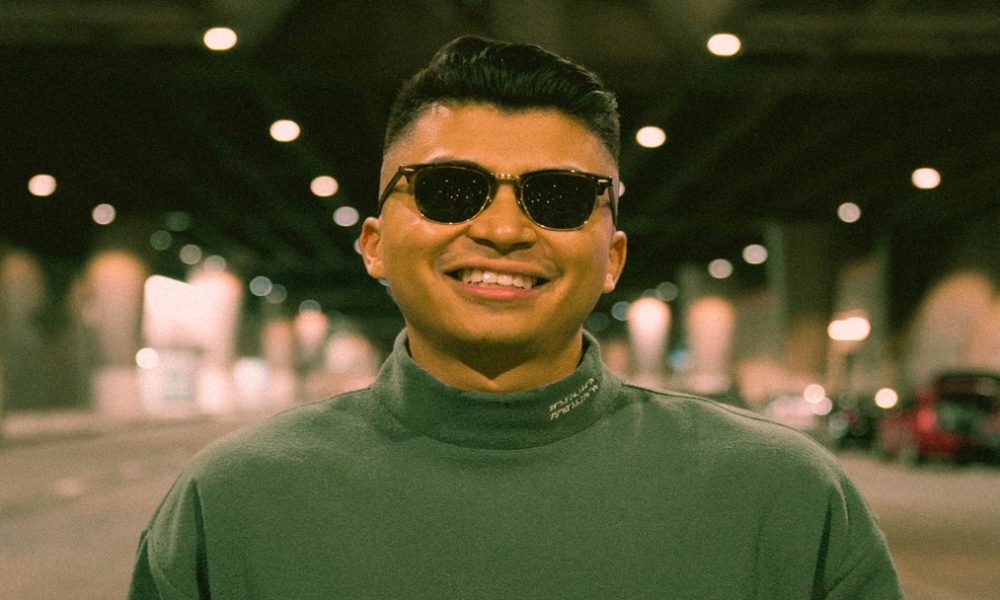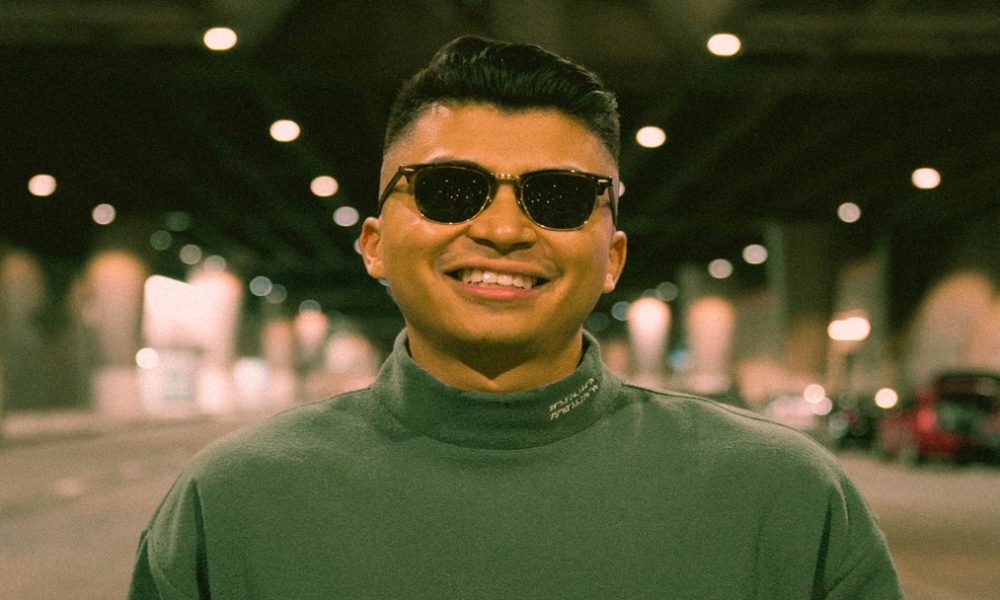 Today we'd like to introduce you to Julian Pineda.
Julian Pineda (who performs as DJ Prodijay) walks a tightrope between entertainer and entrepreneur. He claims to enjoy the sales and marketing process – the art of getting the deal – as much as his live (and now virtual) performances and brand marketing/influencer projects.
Being born and raised in Los Angeles, from the neighborhood Highland Park where he grew up, he was exposed to hip-hop culture. Whether it be from music, art, or the lifestyle he knew early on, he wanted to be apart of it. In his late teens, he started to build his stage name "DJ Prodijay" throughout town. He was eager to get his name across many cities in LA and play in front of as many listeners as possible on a weekend basis. Julian Pineda's strive for success and endless submission of mixtapes landed him an opportunity to DJ and started his career at one of the nations' top broadcasting radio platform, iHeartRadio.
With no slowing down in sight, he multiplied his work ethic and drive to make a name for himself within the big leagues. With a target on-sight to DJ on-air for REAL 92.3 – LA's home for Hip-Hop, he made sure to do whatever it took to make it happen. And sure enough, he hit it. "I've always been that student in & out of a classroom setting who is observing and learning from my peers. I've applied this process throughout my journey and it has opened countless doors for me. Being in arms reach with one of the most influential DJs from Los Angeles was a blessing. I was fortunate to work and build a relationship with the DJ/Hip-hop community key players I grew up listening to. Beyond grateful for all the experiences and memories."
When COVID-19 put his live entertainment business on hold, he was sure he'd lose an entire year of revenue. Being a reinventor and having and optimistic outlook, Julian searched for what he could control while dealing with so many uncontrollable obstacles. He realized it was time to refine his business and outlined new initiatives that's worth sharing with others.
1) Create multiple digital offerings to connect (and monetize) your supporters
If you're a business owner or entrepreneur, you may have thought about this already. Especially during the pandemic, change the way you provide to your customers or risk not being in business post-pandemic.
Like many DJs, Julian enjoys going "live" on Instagram (now transitioning into Twitch) to perform for supporters. He's intentionally engaging more with a bigger community. He takes time to be more accessible, replying to more supporters, jumping in on more chats, and even gifting people with live mixtapes. The key is to do more than before and keep engaging consistently.
There is a concern that these free shows may have a downside when business returns. Will clients pay premium rates for things offered gratis to the general public now? Brands usually want custom and unique experiences in exchange for those big fees.
Beyond entertainment, his marketing and branding expertise is coming in handy too. It is something he's passionate about and speaks on regularly – continuing to craft and hone his creative visions through his projects.
He is now working on Prodijay Co – an extension to his Prodijay brand that rolled-out early June.
What originally started as a new merch drop turned into a clothing line project. Julian built, designed, and assembled his first eCommerce business. He always wanted to give an online store a try, there wasn't any better time to give it a go other than during quarantine when online shopping is at its all-time highs.
Thankfully, the extension to the brand made a positive acceptance by his supporters and is half-way sold-out from its first drop. Julian mentioned he had started selling merch a few years back, however it was during and after shows out of his car which made it unorganized and unable for him to keep track of the numbers. This time around, he integrated and made his business system be automatized. Support by visiting www.djprodijay.com
2) People Want to feel good and that needs to be your top Job
Entertainment is a fun break. The world needs "happy" now more than ever during this crisis and people are drawn to brands that make them feel good. Julian offers an insider trick: "I've found that my best online performances and engagement have happened when I remove some of the stigmas of being an "artist" and started thinking more as the consumer."
"My audience wants to take their mind of viruses and loans and work from home stresses," he offered. "I now focus on fun and nostalgia. I play sets that make you want to get up in your living room and dance. I play songs that make you want to go into your backyard and grill."
He knows many people are spending an unusual amount of time with their families and is orchestrating musical experiences to bridge generations together.
3) Use this time to strengthen your brand
The list of challenges for businesses is long. Reduced sales need for more space, supply chain issues, work from home, health and wellness of your customers and so on and so on… You can't control a lot of pressures the pandemic is causing. What can you do that's different?
Are you thinking about being better-positioned post-pandemic? Who do you want to be and why aren't you there? And is your brand helping you tell this new story?
People need familiarity and good memories now more than ever. You can tweak your business positioning.
I like to think of branding (or re-branding) as a fresh new presence to your original brand. A new experience and vibe one can get when they come across your name. Julian updated his online presence to give out vibrancy and positive energy when coming across his branded profiles.
Nobody wants to think about losing a year of revenue never mind actually face the probability. The three strategies Julian shared is helping him during these times and the biggest take away for success: whatever happens focus on what you can control – not dwell on what you can't.
Challenges create more than opportunities, when viewed correctly challenges can offer quite an education.
Great, so let's dig a little deeper into the story – has it been an easy path overall and if not, what were the challenges you've had to overcome?
It's been a constant roller coaster ride, you just have to roll with the punches the entertainment industry brings. There will be many more "NO's" before you hear "YES's".
Can you give our readers some background on your music?
While there are hundreds and new DJ's popping up in Los Angeles, the brand I'm consistently building will stand the test of time. It's credibility, presence in the market place, and authenticity will continue to set me apart. Adapting to the different trends and staying true to yourself as an artist/DJ/brand has kept me be relevant. When I work with many margins of the creative industry, "I always get told they enjoy working with me simply because of my genuine and down to earth character."
Is there a characteristic or quality that you feel is essential to success?
Like Nipsey Hussle said "Dedication, hard work plus patience" would some up the essentials to success. Along with that, I strongly believe in paying your dues, picking at successful people's brains, and be a protege of your mentors.
Contact Info:
Suggest a story: VoyageLA is built on recommendations from the community; it's how we uncover hidden gems, so if you or someone you know deserves recognition please let us know here.