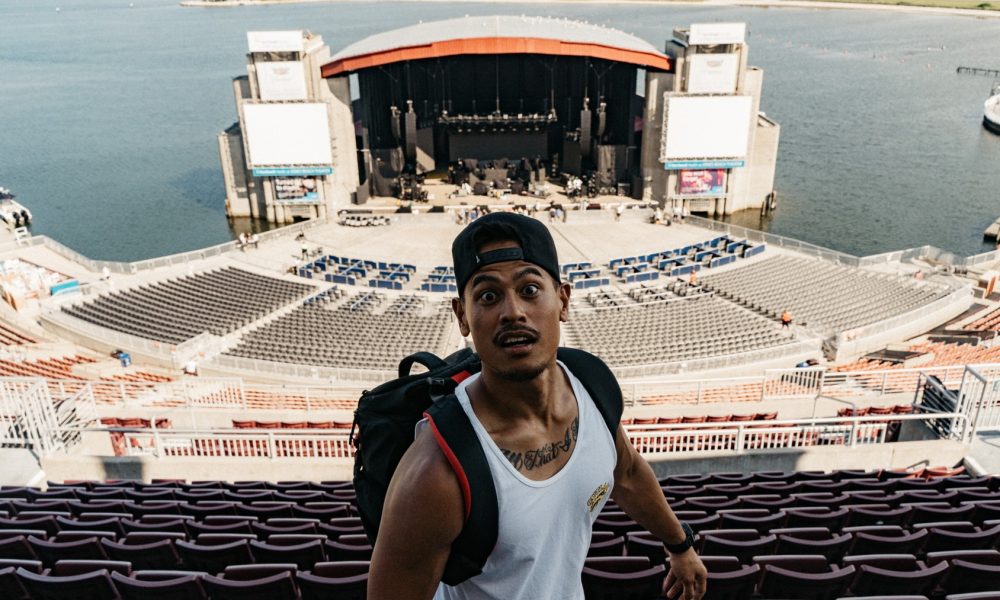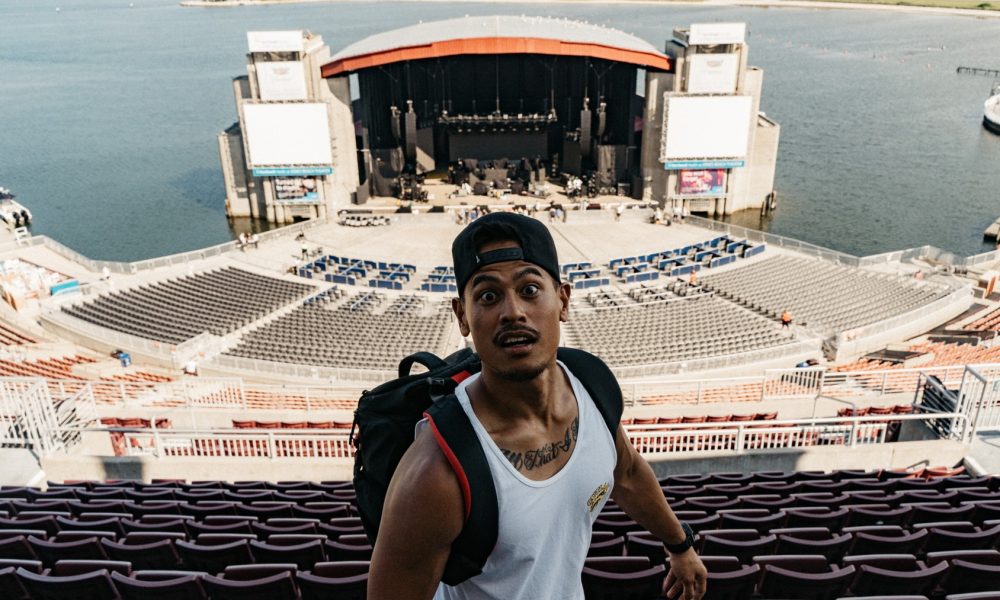 Today we'd like to introduce you to Josh Suguitan.
Josh, let's start with your story. We'd love to hear how you got started and how the journey has been so far.
I'm a professional photographer, videographer, and editor.
It all started back home in the Bay Area. Growing up, my dad had Minolta cameras and film projectors, my cousins exposed me to photoshop and photo collages, but it wasn't until high school that I actually started my own exploration of photography and video. During my junior year, our biotech midterm assignment was to create a 'how to' video on any of the biotech tools in our class. My team chose the spectrophotometer. I volunteered myself to do the filming and the editing while my teammates wrote the scripts and did the acting. Luckily, that year, our class was given brand new MacBook pros and Canon video recorders. I quickly learned how to use the new gear and edit with iMovie. I added music, voice-overs, and even added the bloopers at the end of the credits. We crushed it. Our video did so well, we were invited to showcase our work at the Apple store in Palo Alto to explain what it was like using iMovie.
I eventually made the decision to go to Academy of Art in San Francisco. During my studies, I learned how to become a better editor, photographer, and cinematographer. Since I lived at home during that time, I was working at a restaurant to help pay for tuition, food, and travel. I eventually was given the opportunity to shoot a wedding. It was my boss's wedding so I accepted, and I did it for free. I took as many pictures as I could but mainly focused on shooting a video for it. In today's standards it came out 'fine', but to them it was the most sentimental and cherished video they own today. It opened up other opportunities almost immediately once people found out what I did and actually saw what I made. By the time I graduated in 2013, I had shot seven other weddings by myself.
After I graduated, I moved to Los Angeles. Part of it was because my best friend and I wanted to see what it was like to live away from home. The other reason was because it's where all the job opportunities were, right? With my fresh bachelor degree in hand and experience in shooting wedding videos, I was almost certain I'd get jobs from everywhere. Not the case. I applied to all types of places as soon as I arrived and nothing was coming my way. Luckily I had saved enough from the restaurant job to last me at least eight months, however, that only lasted three months because I had to pay for all of my stuff including all of my ex-girlfriend's stuff too. We moved to LA in January of 2014 and by March, my funds had already dipped below what was needed to pay for rent. I was beginning to experience a new level of stress that forced me to go back to serving. I applied to several places but ended up taking a job as back server at the Wolfgang Restaurant at the Hotel Bel-Air.
Before I moved to LA, I made a promise to myself to never go back to that industry again. It was tough mentally and physically. So I just wanted to step away from it completely, but things changed and I figured I'd give it another chance in the hotel. This place maintained a level of excellence I never taught or experienced in the restaurant industry and It was hard to get used to, but it was a new challenge for me and I decided to take full advantage of what it had to offer. Plus, it was paying my rent, bills, and allowing me to save money too! I was comfortable. Even though I had a degree and a little wedding experience it didn't translate to more leads in SoCal. I had to start from scratch, but since I had been working in the restaurant again and getting paid well for it, I stopped working on anything camera related and moved on to making music.
2 1/2 years into working in the hotel, I started to meet new people who were getting into photography and videography. They'd ask me questions about gear, how to shoot, what programs are best, and other camera-related issues that I clearly know a lot about. It reinvigorates my love for shooting so I had to make one of the hardest decisions in my life, "Am I going to dedicate my time to music (at the time I was a high-level beginner) OR focus my energy on the thing I went to school for that actually generated income for me?"
I wasn't able to answer that question for a while because they both brought me joy. I was consuming so much information about the two and practicing every single day. It wasn't until I met Mae Mae from Mae Mae's Jewelry who gave me a piece of advice that helped me answer the question that had me torn. She suggested that I read a book called "The One Thing" by Gary W. Keller and Jay Papasan. I bought it, read it, and it was the catalyst that made me finally choose my camera over EVERYTHING. It made me think back to all those great moments I shared with friends, classmates, family, and coworkers that revolved around the feelings of what I created with my camera. The book really put FOCUS in perspective and how the possibilities are endless if I just put 100% of my energy into it. Even if it was for a year, five years, ten years.
I was living at Park La Brea and our complex was right across the street from Samy's Camera where I bought my first full-frame camera. The Sony A7R2. I went from owning a Canon 7D, shooting weddings and other projects with it, to selling all of my gear to get that Sony. It was a game-changer. The spec sheet on that camera was more than enough to fulfill my needs as a freelancer. With my new camera, I was able to shoot videos for the hotel, I did side projects with coworkers, friends, and it the opportunities were slowly opening up for me again, but the money I was generating from it was very little.
Even though I was spending a lot of my off time shooting, editing, and location scouting, it didn't equate to a career that paid. Technically I was good enough to shoot with the best of them but as a businessman, I was still a beginner. Like, most us, graduating with a degree meant jobs would be ready for us to jump into and our careers would take us down the path of health benefits, 401k's, stocks, property, family. No. It wasn't like that at all. In fact, The Academy of Art didn't even show us how to prepare ourselves for that. They taught us skills, technique, theory, but nothing about how to use any of it to generate income for ourselves. Since I didn't have many connections outside of the hotel, I figured the quickest way to make money is to sell prints. I learned about the types of paper studios used to print movie posters, which print houses they used, and learned about framing and alternative mediums other than canvas and photo paper. That quickly became an expensive hobby because I would print but not sell. I wasn't good at marketing my work or myself to other people.
The culture within the hotel began to change and I was no longer happy. It turned into a mundane routine that didn't incentivize growth within the company. So with no skills in generating leads for camera work and working a mindless job, 2016 ended up being the saddest year of my life. As I was still trying to cultivate a network of people in LA, I was still in contact with all my friends and clients back home. Two friends of mine had asked me to shoot their wedding. I accepted. I even shot their engagement photos as a package deal. Sometime after accepting the job, my best friend asked me to be part of his wedding party. Both weddings were scheduled to be on the same day. Long story short, I chose to be part of my best friend's wedding. I had told my other friends the situation and I offered to help them find someone else to do it, which I did, but ultimately they didn't go with my suggestion and they had a cousin shoot it for them. I let those two friends down. The embarrassment, shame, and disappointment I felt weighed on me every single day, so I drank. I drank a lot. Six days out of the week, at least, while dabbling in other drugs too. I probably only worked out three times that year.
One thing about working in the restaurant industry within a hotel was that we were open 365 days a year. The hardest part of the year was Thanksgiving. Guests came in with their families, coworkers took time off to see their families, even my roommate went home to see his, so I was always home alone during those times. I decided this is the LAST time I'm going to let the restaurant dictate when I could see my family. So I promised myself to end 2016 with no more drunken nights, strengthen my body, cultivate a healthier mindset, and start 2017 strong.
December 19, 2016, I met the lady of my life. We didn't start 'dating' till February 9th, 2017, but after our first date, the rest was history. I bring this up because one year after we started dating my roommate wanted to move back home. I didn't know anyone I trusted enough to live with me that could also split the rent, so I moved to Irvine with my lady. This move forced me to leave Hotel Bel-Air because the drive was too hard for me to handle. As a full-time employee, working in the lounge and working five days a week there were nights where I wouldn't get home till 430am. I drove at least 120 miles a day. I did it for three months and finally quit October 31st, 2018.
It was a breath of fresh air. Quitting that job was amazing, I was able to spend Thanksgiving AND Christmas with my family, but just like moving to LA, I had to build my network all over again. I started shooting portraits for my lady's cousin, Lisa Danaë, who is a singer and songwriter. We did several portrait shoots for her socials and she started dropping my name in her circle of friends. One her friends, Mikqail (CEO of BlueLightMedia) put me in contact with one of his friends who was in need of an event photographer for a 2018 New Years Eve party. I accepted. The CEO of BlueLight reached out to me again to be a photographer for his birthday party. I gladly accepted for free. At the party, I met a talented magician by the name of Jeromy who was also looking for a dedicated photographer and videographer for his magic shows. I accepted and ended up shooting 4 of his "Taste of Magic" events. Through that, he introduced me to David, the operating partner of HypeWell Media in Orange County, an agency specializing in content marketing for brands and restaurants. At the beginning of 2019, HypeWell took me on as one of their content creators and I was able to do product shoots for brands and restaurants that included: Melissa Andre, Charlie's Best Burgers, THH Vietnamese Restaurants, and a few others in Orange County. This started to feel right to me. I was helping other brands get more business with my work and I was getting paid to do it. It wasn't a whole lot, but I got paid and I was starting to build my network in Orange County.
After a few months of content creating for HypeWell, David put me on a new project that involved one of his clients, ReAmp Studios, in Tustin. They were a new company that just acquired the studio a year before and had just renovated it. I was brought on the project because they needed content marketing for the podcasts they were producing. "The Jimbo And Jackie Show" and "Feelin' Good With Duddy". This was my first time getting involved in the world of podcasts. I was familiar with Joe Rogan's podcast, listening to him for years and enjoying other ones, too. Being involved in it was stressful and exciting at the same time. After the first couple of months, I was shooting libraries of photos for the podcasts, uploading everything to their socials and the episodes to YouTube. I was also responsible for setting up the file system and managing the content that we made. The hardest part of the job was uploading to Facebook and Instagram. I never realized how hard it was to create the media and then engage with the audience about the media. This is when I was introduced to Natasha Dressler, who is now one of my closest friends and trusted homies in the whole universe. David had brought her on to support me and help with social media marketing and she crushed it. It was a huge weight lifted off my shoulders and she did it better than anyone I knew. They didn't call her the social media maven for nothing.
It was June 2019 and there were talks of taking the Feelin' Good with Duddy Podcast on a US tour. The FGWD podcast was hosted by Jake and Dustin Bushnell. Dustin (Duddy B) was one of the lead vocalists for the Dirty Heads and he wanted to take the podcast on their annual summer tour. They invited me to be their podcast engineer and content creator. This was a huge summer tour that involved five bands; 311, Dirty Heads, The Interrupters, The Dreamers, & Bikini Trill. This was the gig of a lifetime as a freelancer and even though I was an official 'roadie' there was plenty of work to be done. In fact, I only averaged 4 hours of sleep a night. Being on tour and constantly on the road is full of stimulation. Waking up early to shoot and eat breakfast, finding designated areas to sell merch, setting up the merch tent, selling merch, getting content before the show, behind the stage, on the stage, in the crowd, and after the show, then editing till 230 am, and falling asleep to the sound of the engine next to your bunk. Halfway through the tour the Dirty Heads planned to release their brand new album live on the streaming platform, Twitch. Nobody on tour knew how to set that up with so I accepted the challenge and volunteered myself to do it. With some help from my friends back home, Jimmy Wisehunt (Twitch's music strategist) and hours of troubleshooting we were able to stream the podcast, play Smash Bros, release the album, and host an arm wrestling competition, LIVE on the front page of Twitch!
We went to so many places, I met so many people, I've experienced things that many of us only dream of doing and it expanded my mind to what's possible for someone like me and my skillset. The tour wasn't glamorous by any means but I did everything that was asked me and more! During the entire trip, I was collaborating with Natasha and within those two months of touring they went from 1200 followers to over 10k on Instagram, we built a profitable Patreon site generating over $700 a month and generated almost 100k in merch sales. After the tour ended, we continued with producing content for the studio and both podcasts but decided to put on a charity event to support the music community in Orange County using the same tactic we did for their album release. Our goal was 10k and we hit $8,000 in 24 hours just by streaming live performances from the studio.
At the beginning of 2020, Jake B introduced me to Lance, the managing partner of LMG. He called me in regards to an open position within their agency for a video editor. I met Lance, his team, and he showed me around their offices. I accepted. Their agency specializes in managing the social ecosystem (social media, websites, tour dates, podcasts, merch sales, advertising) of actors, actresses, comedians, and influencers. Up until the end of April this year, I was editing content for Michelle Wolf, Gabrielle "Fluffy" Iglesias, Russell Peters, Jim Breuer, Dan Soder, Justin Willman and many more. Working with Lance, I'm learning more about what it takes to design a career for clients by using their content in a way that builds an audience, attracts engagement, awareness while generating income.
It's currently 12:15 pm, on Monday June 15th, 2020 and we're now at a point where society is protesting for equality, the economy is slowly opening back up, and I can't wait to get back out there. In my line of work, I help people and I'm ready to continue that journey in perpetuity. So for any of the creators out there stuck in the middle of an important choice or torn between doing one thing or the other, just remember success comes from focusing on your most important activity that will bring you the most results.
Overall, has it been relatively smooth? If not, what were some of the struggles along the way?
Definitely not a smooth road.
Quitting my restaurant job was a huge pay cut. Not knowing where my next check was coming from was tough. Not having connections was also very hard on me. Experiencing 'feast or famine' workloads. This isn't the ideal way to work, but it still paid bills. Racking up debt helped me survive but trying to pay it off was a daunting task. Learning the nuances of doing business with others along with figuring out how to value price my work had always been difficult for me.
We'd love to hear more about your work and what you are currently focused on. What else should we know?
I specialize in creating social media presence for small businesses and startups that generate income. I'm known for my photography and video editing. I'm most proud of being a part of companies success and helping them reach their goals during our partnership. What sets me apart from anyone else is that I'm hyper collaborative. I love working my clients and being able deliver exactly what they need.
Any shoutouts? Who else deserves credit in this story – who has played a meaningful role?
My family and my lady FOR SURE. The tough love and never-ending support has helped me get through the toughest times of my life and career. I attribute who I am today to them.
I want to give a special shout out to:
Natasha Dressler (@natashaislegit) for being a true friend, always having my back, and for being the hype man we all deserve!
Lisa Danaë (@lisadanaemusic) for rocking with me and believing in my work. We're currently working on our 3rd music video right now.
The team at ReAMP Studios – David Mclure, Ashton Martin (@ashtonmartinmusic), Tyler Jaskot (@vividlifestylerealty), & Marc Levine for letting me be a part of the team and all the great memories working together.
Jimbo & Jackie Smith (@thejimboandjackieshow) For always bringing the funny and positive vibes all day every day.
Kara Duffy, the founder of The Powerful Ladies LLC (@powerfulladies) for sharing her insight, offering guidance, and resources.
Jeromy Chan (@jeromychan) for giving me the opportunity to be a part of your Taste Of Magic show and also being a great friend.
Leonard & Dom, the owners of Stowaway Restaurant (@stowawaytiki). BIG thank you for your kindness and hospitality every time I came to visit.
I've worked with a lot of people and I've met so many others who have helped me along the way. Coworkers, colleagues, peers, teachers, A lot of them are still in my life today and I make sure to be a part of theirs. Even the ones I'm no longer close with have taught me valuable lessons.
Contact Info:
Image Credit:
Amee Interrupter (of The Interrupters), Tim Mahoney (of 311), Big Mike (monitor engineer) running through the stands of Red Rocks Amphitheater, 'The Finger' crowd shot during a Dirty Heads show in Jacksonville Florida, my drone shots of LA, and me in the 'pit' shooting the Dirty Heads in Mount Pleasant, Michigan.
Suggest a story: VoyageLA is built on recommendations from the community; it's how we uncover hidden gems, so if you or someone you know deserves recognition please let us know here.