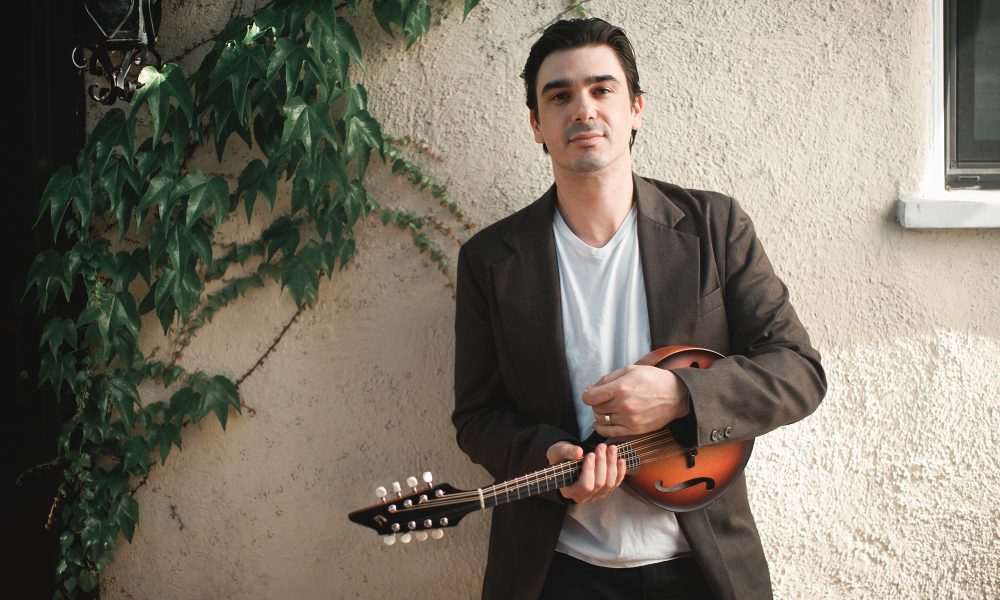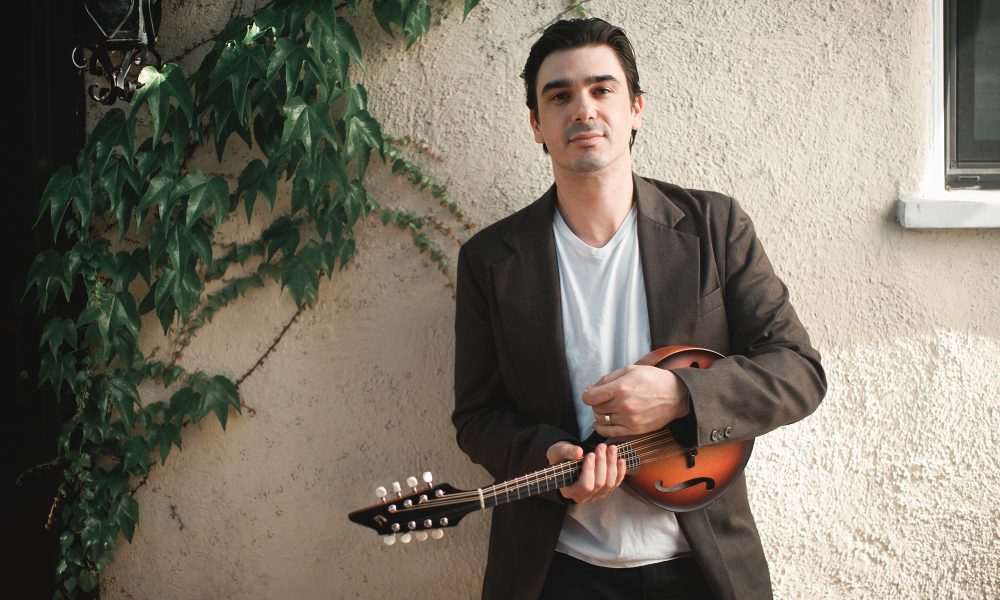 Today we'd like to introduce you to Jordan Lewis of 5k Music.
Jordan, can you briefly walk us through your story – how you started and how you got to where you are today.
I grew up north of Boston in a musical household. My parents encouraged piano lessons early on and they also allowed me to study mandolin with my elementary school shop teacher who led our school's folk orchestra, the first band I ever played in. Even though I loved playing music as a child, I was an ADD kid and very resistant to "formal" practice and much preferred to write little pieces and transcribe the melodies from my favorite pop songs and films. In high school, I made my first recordings on a minidisc player using a looper, some long gone generic multi-effects box, whatever instruments and objects I could get my hands on, and an ancient microphone of my father's duct taped to a broomstick mic stand. During those years, I fell in love with the kind of layered texturing that would become so relevant in the work for film and television I'm doing now.
I completed my undergrad in English & Jazz Piano at the University of Vermont. Burlington was an ideal place for me to learn how to be a musician with its robust, supportive, and talented community of artists. I also caught the travel bug in college while on a semester exchange studying ethnomusicology at the University of Otago in Dunedin, NZ. After graduation, I oscillated between traveling and saving money by gigging and teaching. Eventually, I took a job teaching English and music in Busan, South Korea. My musical life in Korea was unexpectedly rich as I'd stumbled unknowingly into a shockingly vibrant music scene. During my time there, I settled on the goal of furthering my education in composition with the intention of pursuing a career in the world of film and television scoring. After a bittersweet departure from Korea, I landed in New York and resumed gigging, teaching, and touring. A year or so later, I was accepted into Columbia College Chicago's Music Composition for the Screen MFA.
The two years I spent in Chicago were really important for me as I had a lot of catching up to do on the tech and business sides of what film scoring is today. As with any MFA it really was trial by fire but I can say with certainty that without the skills and connections I nurtured there, whatever successes I have earned in the intervening years may have proved impossible. My wife and I relocated permanently to LA in 2014 and like many aspiring media composers, I've taken various positions with established composers as an assistant, programmer, and additional writer while pursuing as much of my own work as possible.
Great, so let's dig a little deeper into the story – has it been an easy path overall and if not, what were the challenges you've had to overcome?
Finding and staying on the path, ease aside, has been a more or less continuous process. I was a competent multi-instrumentalist in my early 20's but I was also honest enough with myself to know that pursuing a career in jazz was going to be a constant struggle given the ferocious talent out there and 21st-century musical tastes. While I was working in Korea, I realized that after seven years of teaching I really didn't enjoy it anymore. By my mid 20's I'd had enough experience touring with mid-level bands and sleeping on hotel room floors to know that that hustle was unsustainable for me. In scoring for film and television I've found something that I truly love to do which allows me to integrate my creative and technical strengths in ways and into mediums that I find genuinely satisfying. All this is to say that self-honesty has been important to me as I continue to navigate my personal and professional relationship with music.
Being diagnosed with a chronic arthritic condition in my mid 20's also heavily influenced my decision to move away from full-time gigging and touring. This diagnosis required a drastic change in lifestyle, diet, and modes of exercise and also came with a knowledge that a lifetime of touring and performance was probably out of the question. In addition to my spine, my hands, wrists, and fingers quickly became affected and suddenly playing music for more than a few hours at a time became exceedingly painful. Learning to manage pain and inflammation while continuing to pursue music as a profession has been a challenge. Through some trial and error I have found a good balance of medication, supplements, and exercise which keeps me and my joints much happier.
Like most creatives, I've certainly had ups and downs. I've gotten fired from gigs for political reasons after putting in months of work. Some gigs have disappeared for no apparent reason while others have materialized out of nowhere. Sometimes there is no work and finances become a problem. Sometimes there is way too much work and stress management and sleep deprivation become the problems. My wife, Ray, also a creative professional, and I are well-practiced in helping each other weather these storms and I am so, so lucky to have her in my life.
Please tell us about 5k Music. What are you most proud of as a company and what are you working on now?
I primarily compose music for film and television but I am always thrilled to work in other mediums. The goal is always one of service, to highlight and accentuate the dramatic, narrative, and aesthetic visions of my collaborators while being an essential part of the audience experience.
There is so much musical talent in LA (and elsewhere) and in most cases there are dozens if not hundreds of composers who could have effectively scored just about anything you watch. Being calm, easy to work with, easy to be around, flexible both musically and logistically, and able to deliver on time are all pretty essential no matter how talented one is. I'd like to think that the people who choose to work with me feel that I hold those traits in abundance.
Jazz and rock were my first loves but a lifelong obsession with acoustic and keyboard instruments has led me to learn and study music from all over the world, elements of which have naturally been absorbed into my voice. Music in visual media, especially these days, is generally comprised of hybrid styles. This suits me perfectly as it allows me to borrow colors and textures from so many places simultaneously.
Despite being largely a studio animal these days, I do miss live performance and I take what opportunities I can to play out. During my time in LA, I've played in a few bands with friends and gone on a couple of mini-tours but not nearly as much as I'd like. Last December, I got a call to play keys in Jerry Cantrell's all-star nine piece band for two shows at The Pico Union Project. This was an absolute dream, I grew up with grunge and Jerry is a living legend. Finding a way back into more regular live performance is definitely a long term goal but deadlines and post-production schedules can make that kind of commitment difficult.
I'm currently working on a long-form modern dance piece, a large-scale Bach project, several artist remixes, and several EP's which collectively highlight my stylistic interests. While I am grateful for the opportunity to stretch my legs a bit after a completely bonkers 2019, I'm also more than a little nervous about the near future of the entertainment industry amidst the COVID-19 pandemic we're all currently living through. It's a strange time, to say the least.
Notable Projects:
G-Funk (Original Score) [YouTube Premium]
Fast & Furious Presents: Hobbs & Shaw (Additional Music) [Universal Pictures]
When to Die (Original Score) [O.G. Productions]
Stumptown (Additional Music) [ABC]
Creepshow (Additional Music) [AMC/Shudder Entertainment]
The Purge (Additional Music) [USA]
What is "success" or "successful" for you?
Success, to me, is finding a balance between art and commerce, to balance the need to pay bills, save for a house, look after my family, and grow my business with the pursuit of pure creative satisfaction. Some gigs are all about the music you love to make, others about the music you need to make, and sometimes these overlap when the stars align. Finding a recipe that allows for financial solvency and creative gratification to coexist, at least most of the time, is definitely a major goal for me.
Success is also having a robust community of like-minded creatives and friends to collaborate with for many years to come. This is inherently a social business and I think that most of us are happiest when working with friends, I know I am.
It is also creative independence. A disproportionate amount of my work during the last six years has been in collaboration with bigger, "named" composers. Inasmuch as I am so very grateful for these opportunities and for all I've learned in the process, the goal has always been to be working primarily, if not exclusively, on my own projects. When my community is large and diverse enough for me to reliably work solely on my own, that'll be big for me. That may be some years away yet, but the pursuit certainly keeps me hungry.
Contact Info:
Image Credit:
Jaewoo Kwon, JP Pacelli, Megan Kor
Suggest a story: VoyageLA is built on recommendations from the community; it's how we uncover hidden gems, so if you or someone you know deserves recognition please let us know here.