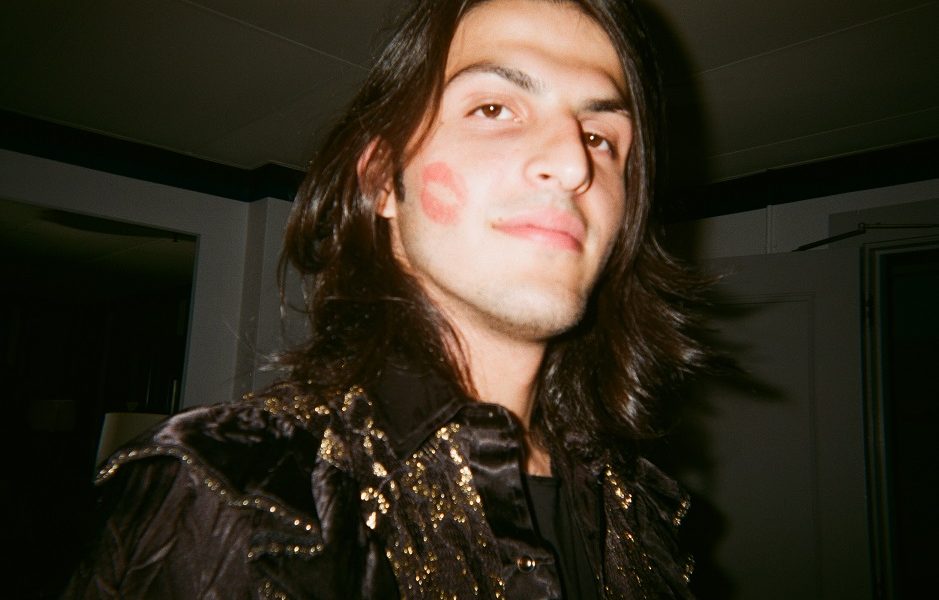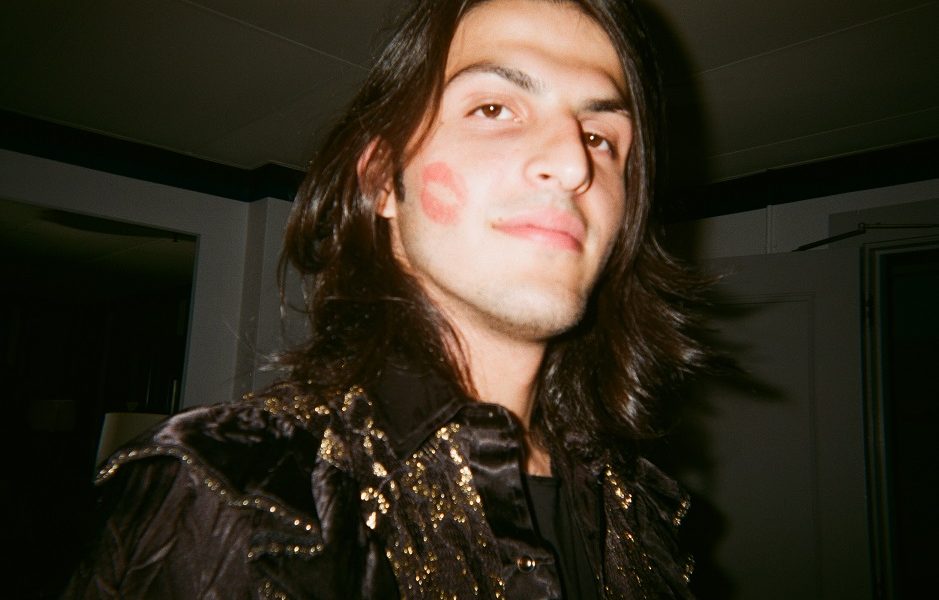 Today we'd like to introduce you to Jono Richer.
Jono, can you briefly walk us through your story – how you started and how you got to where you are today.
I was ten years old, it was my last few months of 5th grade and I couldn't wait to get to a new school. I had always been a big dreamer and I would daydream in class about my future and what life would have in store. My memory kicks in when my classmate James pulled out his guitar. He threw it over his head, tuned a few strings and then sang a song to the class. I'll always remember the admiration he got. It was unbelievable. All the kids loved it and even more memorable was the teacher's response. Word got around so quickly that within a few hours other teachers were coming in to ask if James could come and sing for all their classes. That really lit a fire in me. I knew I could do what James just had even though I wasn't exactly confident or musically proficient. My mom used to always tell me, "you're the architect of your own destiny," and "go confidently in the direction of your dreams," so I had internalized those messages which gave me the belief that I could be a musician.
A few months later, I was taking guitar lessons and excelling very quickly in the music classes at my new middle school. It was very surreal because I was such a sponge when it came to learning music. I'd learn a new scale in class and come home to practice it for hours and hours. Then I'd go into school the next day and do it again. I picked up and gained a passion and ability for music so quickly that only a year or two later, I was really questioning what path I was going to take for the rest of my life. I remember vividly when I was only 12 years old sitting in my living room trying to decide if I should commit all my time to music or baseball. I knew if I was going to excel at either, I'd have to let one go, but it was a hard choice because while I was getting really good at guitar I was also an all-star in my little league and led my team to win two years in a row. Thankfully in the summer of 2009 the choice was made for me when my parents moved our family to Florence. In Italy, the choice became clear, and my hopes and dreams were flowing off the charts. I was practicing 8+ hours a day, listening to anything I could and learning everything I heard. Rock and Progressive music like Guns N Roses, Led Zeppelin and Frank Zappa were huge for me and that really cemented my dream of being a guitarist, touring the world and writing music with amazing people. You could say I found the passion for music on that day in elementary school, but I discovered the drive when I got to Italy.
I was on an absolute roll after moving back to NYC, playing everywhere from abandoned warehouses and underground speakeasy's to Lollapalooza and Madison Square Garden. By the time college came around it was really obvious what direction I was going in. I only applied to one school to study music and was so lucky to get accepted and receive a scholarship. Those four years were really a treat, but they were super hard on both a personal and musical level.
When I finished college, I knew exactly what I wanted to do but had no idea how to get there, which is the perfect recipe for an impulsive move to Los Angeles. It was so wild coming out here. I drove 3000 miles across the country in 4 days and arrived in LA with a car full of gear well past midnight. I got off a random exit only to drive right through Skid Row. Immediately I was like "wtf is going on here?". Los Angeles is so different from New York City, and I learned that very quickly. The first month here was wild and I lived all over the place with no stability whatsoever. Then I started hearing about some jams and auditions around town and made sure to hit them all. The auditions were great because I got to see what the other musicians here were capable of and I found that auditions were an amazing place to make friends and connect with other talented players. I was also hitting jams on the Sunset Strip all the time and eventually met some good musicians, who started recommending me for gigs around town. By the end of my first year here, I was on the Young & Dangerous tour opening for The Struts and playing venues like The Wiltern and The Observatory which was a dream come true.
There's a lot of musicians out here and I've been lucky to find some really successful ones who have helped me prepare for continued success in the future. I really can't wait for what's on the horizon.
Overall, has it been relatively smooth? If not, what were some of the struggles along the way?
When is it ever a smooth road? Music was my incentive to grow as a person. Most of the healthiest choices I've made in my life were in the pursuit of being a better musician and most of the growth I've had personally is bred out of some sort of challenge or struggle. It's all the vicissitudes of life and honestly, everything that I've tackled along the way has ended up yielding positive results personally and musically.
Can you give our readers some background on your music?
I strive to work with great artists both in the studio and on stage. I love doing session and writing with artists, and what's really special for me is when I get to produce an artists music, music direct their live shows and perform it with them.
I've found that there's a lot of people out here that only do one thing. A producer may have fire beats but when an artist asks for some live instruments, they have to call me to come in a play the guitar, bass and keys. Conversely, I know so many amazing instrumentalists that can play anything but they have to call me to open the Pro Tools rig and turn an idea into a song. What I specialize in is bridging that gap and giving artists someone who's able to work with them throughout the entire process. I've built such an amazing relationship with the artists I'm currently working with and it's a beautiful thing because they trust that no matter what, I'm there to make the music better. Whatever they need, I got it covered. That was my role in my bands as a kid without even knowing what a music director and producer was and now that I've got the tools and knowledge to back it, it's led to some of the most rewarding times in my life.
In addition, I also gig as a hired gun. Usually, I'm getting called to play guitar with Rock and Pop acts but I've played with so many different people. It's honestly wild some of the music I've got to play. I'd encourage anyone interested in hiring me to give me a call and see what I can offer their project. I'm totally happy to meet anyone's needs and can play as big or small or role as needed. It's very gratifying to have the ability to come in and kill whatever gig I get hired for and I love getting the chance to share that with new people.
Any shoutouts? Who else deserves credit in this story – who has played a meaningful role?
Obviously, my parents deserve a piece of it. They were both unique characters and enabled me to march to the beat of my own drum. In addition, my first guitar teacher Kirk Huneycutt really deserves a massive amount of credit. I remember my first lesson with him in November of 2007. He taught me something so simple but he was laying the groundwork for me to understand music on a deep level from then on. Everything clicked after that. He taught me so much in all my lessons but that one small snippet was so impactful that I have to credit him with gifting me the ability to understand music.
In high school, I had a great music department and I really got special treatment from the teachers there. They saw how much I wanted to learn and would make up new curriculum just to keep pushing me. By the end of high school, I was basically taking private classes and learning college level theory and arranging which set me up to be able to have certain skills that I never would have strived to learn on my own. Their names were Joe Carbone, Steve Davis, John Fischer, Karry Haddad, Kai Gross, and Sarah Stewart.
In college, I found another teacher named Dave Tronzo that really changed the way I approached life. It's hard for me to even describe what he taught me. He had such powerful way of communicating and his lessons were so different from anything else I had ever experienced. He was real with me which meant he was hard on me more often than not, but when he complimented me, it was impossible to hide the glow on my face. One of my last lessons with him, he taught me something that literally changed the way I've lived every day since. I owe him a ton of credit for giving me the ability to teach myself.
At the beginning of this year, I met Thaddeus Dixon. He's a platinum-selling producer and also one of LA's top music directors. I had auditioned for him a few times but never broke through until January this year. I heard he was looking to bring some people in to help at his studio, A-List Music Co, so I woke up mad early one morning and waited outside because I wanted to make a very strong impression. Since then, I've been spending a lot of time with him and learning a ton about music and the industry. He helped me make a few adjustments to the direction of my career and open my mind about what real success looks like.
Contact Info:
Website: jonoricher.com
Phone: 917-589-8233
Email: jonoricher@gmail.com
Instagram: jonoricher
Twitter: jonoricher

Image Credit:
Sarah Midkiff, Reed Silverstein
Suggest a story: VoyageLA is built on recommendations from the community; it's how we uncover hidden gems, so if you or someone you know deserves recognition please let us know here.