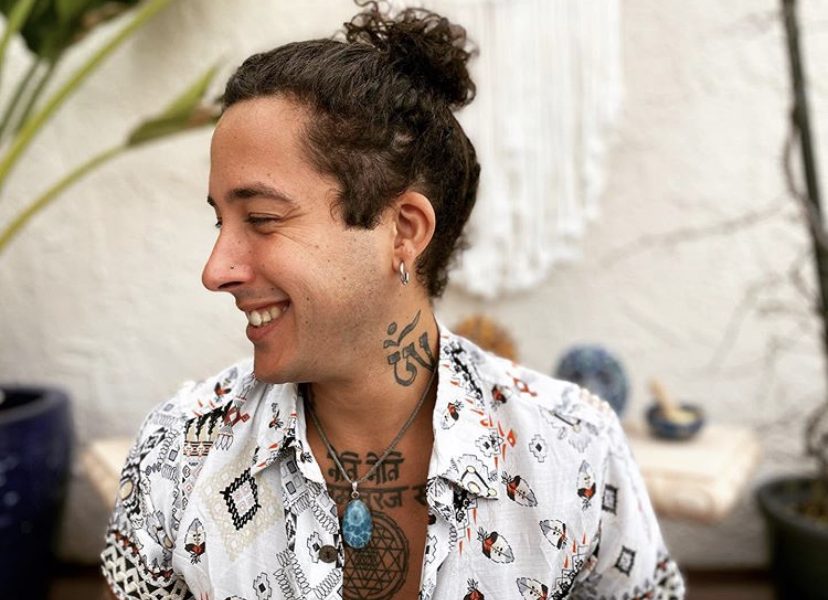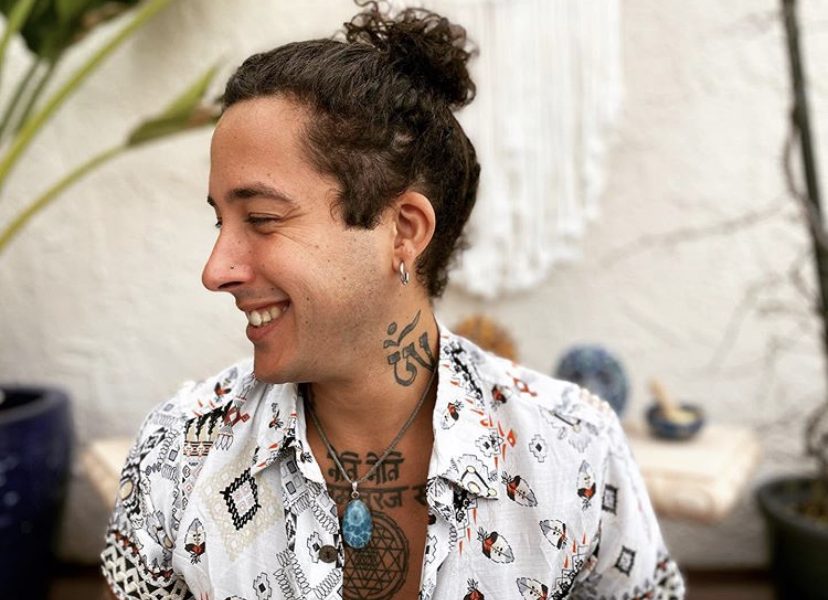 Today we'd like to introduce you to Joël Brierre.
Joël, please share your story with us. How did you get to where you are today?
My early life was fairly hectic, I grew up in Washington, DC and found myself wrapped up in the wrong scenes at an early age. It took quite a few life lessons to get me to finally address my own wounds.
It was around 2006 when I found yoga and began the deep work of self-inquiry. I left the US and headed to the Virgin Islands, it was there where I learned to smile again, it was there where I learned to let go of the needless suffering that I was holding onto. It was also there where I was reintroduced to psychedelic plant medicines, I had been quite fond of them in my teenage years but had never worked with them in a ceremonial context, this changed everything. I found that I was able to access parts of myself that had seemed elusive for so long. What I had once thought of as a drug, now looked more to me like a powerful tool. I began to understand quickly how well this work meshed with my yogic practice.
From there, I began traveling the world, studying with masters, sages, and shamans, taking in everything that I was learning. From living in an ashram in India to opening a yoga studio in Sydney, Australia, I studied all I could and began teaching what I was learning. I found that not only are entheogenic/psychedelic medicines a useful tool to assist in one's personal development, but they are far more deeply embedded in the yogic system than I ever knew. After many years of study and practice, I began to develop techniques for integrating what one learns in their psychedelic experiences into their daily lives, I based these techniques off of the system of Yoga.
Many years later, I find myself here in Los Angeles, enjoying a state of mind I never imagined possible, no longer a slave to my emotions and racing mind, I have found a stillness within that I only thought could be read about.
I am happy, I am complete.
Has it been a smooth road?
Life always brings challenges, though with a keen eye, we can see these challenges as invitations to address what is not in flow and to let go of resistance to the natural state of things.
We'd love to hear more about your business.
Kaivalya Kollectiv is a hub for authentic spiritual work in many forms. Our main service along with online and personal coaching is offering retreats in Mexico, Jamaica, Bali, and all around the world. Though we are based in LA, work with us often involves travel and adventure.
One of our goals is to raise the bar for spiritual retreats and retreat centers. There are so many centers popping up in Peru and Costa Rica that don't quite get it.. lots of retreats offer plant medicines, meditation, etc., but haven't found a way to make it cohesive, and thus fall short in making a big difference in one's life.
My intention was to create something that allowed participants to promote lasting change, something that gave them the space to engage in deep introspective work while having the love and support of the teachers and group to handle whatever may arise in their session. Our retreats are a combination of meditation, breathwork, yogic philosophy, western therapeutic practices, and SAFE work with plant medicines. Kaivalya retreats are only led by experienced practitioners and teachers who have dedicated years to mastering their craft.
Not only do we offer our regular group retreats, but we also offer private retreats for individuals, couples, and friends who would like to go even deeper. We keep our retreats to smaller sizes (10-15 people) to allow individual attention for each participant, this helps us cater to each person's process individually. Each participant is screened medically, spiritually, and psychologically to ensure safety in all areas.
While retreats are our main function, we are pleased to offer different types of support in all areas of spiritual emergence, i.e., coaching, online meditation/breathwork sessions, private ceremonies, etc. as well as assistance with psychedelic integration.
Psychedelic integration is essentially a step by step process of integrating a person's medicine experience into their daily life. Let's say you go down to Peru for an ayahuasca retreat and have some powerful experiences, well that's great, but how do you create lasting change from it? How do you assimilate this new information into your automatic behavioral patterns?
Our intention in all of this work is to help participants create lasting change in their lives, not just a one off experience that fades away shortly after. We offer a support system and masterfully curated container for which to engage in deep self-inquiry and release what is holding them back.
Is our city a good place to do what you do?
Los Angeles is a great hub for Kaivalya, we have such a vibrant spiritual community here in LA.
Pricing:
Private or Group retreats :$1500-$10,000
Online Meditation/Breathwork session: $250
3 month Coaching/mentorship $5,200
Contact Info:
Suggest a story: VoyageLA is built on recommendations from the community; it's how we uncover hidden gems, so if you or someone you know deserves recognition please let us know here.