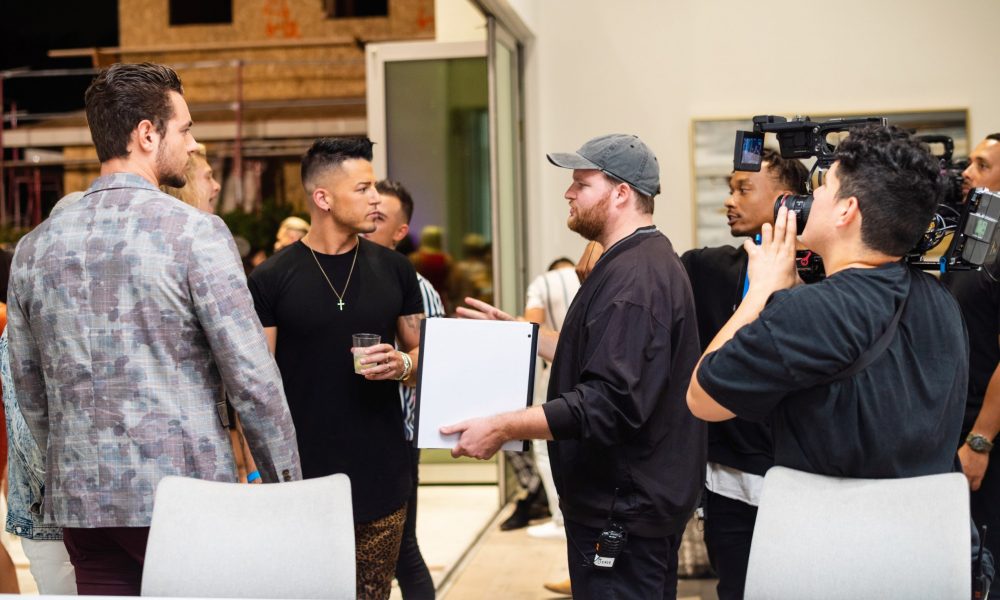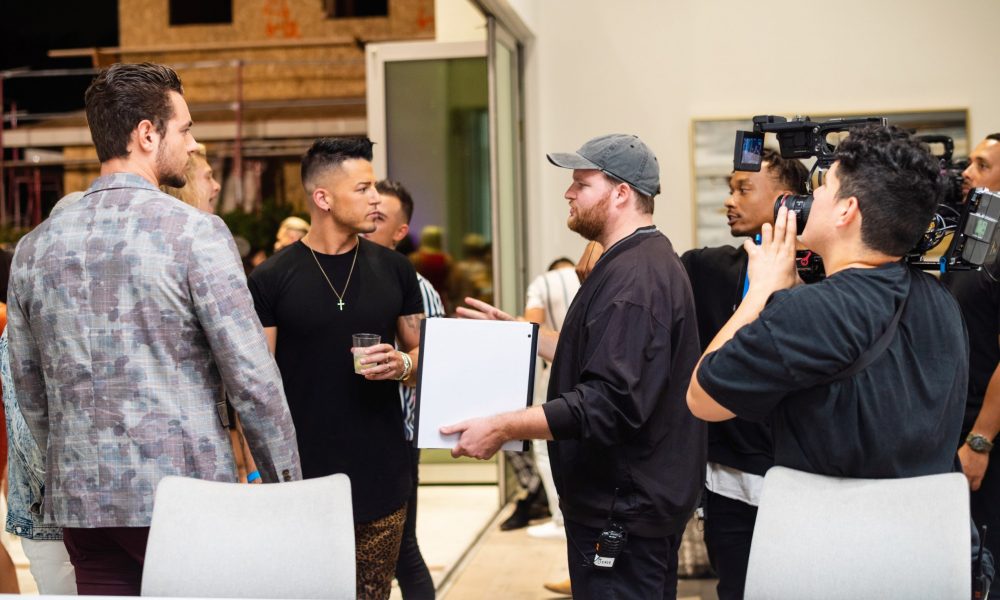 Today we'd like to introduce you to Jesse Robinson.
Thanks for sharing your story with us Jesse. So, let's start at the beginning and we can move on from there.
For sure! I started in entertainment by acting in film/TV projects that were happening in the Washington, DC area as I was growing up. I have a B.A. in Communication: Media Production & Criticism with a minor in Theater/Acting from George Mason University. I had a ton of fun in college by getting involved in the university's radio station, WGMU, which I held weekly shows on and later became the Program Director and General Manager for. I was also a member and president of The Mason Improv Association (long form improvisational comedy), which had weekly shows and jams. I combined these two loves by doing an improvisational radio show each week live on the air, where I and three other improvisers would take one-word Twitter suggestions from listeners and dive into full scenes.
The show picked up a decent following, and I was able to welcome guests like Kathy Griffin, David Koechner and Ludacris on to the show for improv and interviews. For the efforts with the station and my shows, the university awarded me the Radio Announcer of the Year award in 2014 and Broadcaster of the Year award in 2015. I kept the comedic and dramatic acting up throughout college, performing in several student shorts, features and university MainStage theatre productions. I got the opportunity to speak one-on-one and do impressions with the great Robin Williams for about 15 minutes in early 2013. His words to me in that conversation have kept me in entertainment through the very good and very bad (Bangarang!)
I went right into a job in radio when I graduated college in 2016, becoming the Radio Coordinator for WERA 96.7 FM in Arlington, VA. When I took the job, the station had just launched. We were able to fill and coordinate a full on-air schedule of diverse, original programming in the station's first year. I worked in the radio studios during the day and bounced around DC all night doing house team improv shows and stand up sets (I'm an impression comic!). In early 2017, DC's Laugh Index Theater named me the Comedian of the Year. I had fun impersonating Bernie Sanders for one of their bigger sketches! I ended up fusing the worlds of comedy and radio again by creating my show on WERA: a weekly 30 minute conversation with a local or touring comedian. I also kept auditioning and taking on acting roles as the opportunities came, joining SAG-AFTRA with roles as "The Coffee Pot Guy" in a national GEICO segment for ESPN and a sad gamer for Bethesda Softworks' Game Awards sketch. It was a busy, exciting time for me in the DC entertainment scene, but I felt like I was ready for a bigger challenge.
I moved to LA roughly two years ago after a bunch of thought, planning and difficult conversations with my grandma. The first job I took in LA was directing the Young Actors Camp summer film program, a program I had flown out to study at more than ten years prior. After that teaching experience, my first year was spent primarily getting my acting and comedy legs under me. I started getting time at The Comedy Store's Belly Room, Flappers, The Comedy Dojo, The HaHa Comedy Club and others. I got the opportunity to go on a two week Northern CA tour, featuring and doing 30-45 minutes each night for bigger brewery and winery crowds. I kept auditioning and networking, eventually becoming repped, and had the opportunity to work in featured bit-part roles on CBS' "Criminal Minds" and Netflix's "I Think You Should Leave"
Even though I still had a few acting opportunities in my second year in LA, 2019 took more of a writing/story-based shape. I got a job writing feature segments and intros for the CBS-2 lifestyle show "This is LA" and took the lead on writing segments for the expansion show "This is Miami" on the local CBS-4 and CW stations. Once those shows wrapped production, I found my next television opportunity in a Story Producer position for the new reality series "Men of West Hollywood", a position I currently hold through postproduction of Season 1. The last year has been writing and story by day (plus the occasional audition) and hitting the comedy clubs by night. The clubs and bookers have been putting me up more frequently, on bigger lineups, and giving me more time on the LA stages. I'm excited to expand on that and keep growing in all of those industry areas in 2020.
Has it been a smooth road?
You're always looking for the next entertainment/performance opportunity, which can be a difficult mindset to stay in. There's rarely time to get comfortable, which was something I had to get used to. I played mascots on the weekends (including Santa!!), took second and third jobs, non-entertainment jobs, to make everything work.
It was a struggle leaving the comfort of being somewhat established and connected in the DC scene (not to mention having all of your family close by!). I only knew a handful of friends and contacts in LA before heading out and had to build a new west coast network over the last two years (which is still growing for sure!).
It's never going to be fully smooth in this line of work. I went out on 20+ character-y commercial auditions last year and didn't book one (some had multiple callbacks, too). I still get bumped from stand up shows, and I have a long way to get to where I want to be as a writer. I hope to make improvements in all of those areas in the coming year.
Tell us more about your work.
My business is myself: myself as an actor, myself as a stand-up comedian, myself as a writer/story producer. As an actor, I've made appearances on ESPN College GameDay, Netflix, Weather Channel, Lifetime, CBS, Investigation Discovery, Comedy Central and the 2017 Game Awards. I'm known primarily as a comedic actor, but when I get the chance at a decent dramatic role I give it my all. I'm always looking forward to new opportunities and deeper roles to explore.
As a standup comedian, I've played most of the major clubs in LA on one stage or another. I've been able to open for and close after some great comics such as Jeff Garlin, Damon Wayans Jr., Mindy Rickles and Dennis Regan. As a stand up, the thing that sets me apart is my ability to do impressions. Clubs like the energy I bring to lineups with my impressions. I can do at least 100 different impressions and character voices. If you come to see a set I'll rap Snoop Dogg's "Gin and Juice" as the last four Presidents of the United States!
I've always had a comedic approach to my writing. I tried to be as witty as possible with the CBS segments, and I've tried to story produce some pretty hilarious scenarios on the new reality show. A goal of mine in the coming months is to branch out into more dramatic pieces and begin to develop a dark feature script.
How do you think the industry will change over the next decade?
As an actor, there's never been more opportunity to work on a television show or film with all of the competing streaming services and the networks still cranking things out. Jeff Garlin said it best on our standup show last week when he mentioned the number of shows there are to get cast on, but the possibility to get lost in the shuffle.
Stand up comedy has become more popular over the last five years. The streaming services have ordered hundreds of specials and the world is now fully exposed to the ART of stand up. People see these specials and they want to try it out. I've seen open mic sign ups and crowds double in the last five years, as everyone wants to give it a try.
Contact Info:

Image Credit:
Headshot: Travis Tanner
Red Carpet: Amy Graves
Men of West Hollywood Production Stills: Get Me Out Productions
Stand Up Mic Shot: Sydney K
Suggest a story:VoyageLA is built on recommendations from the community; it's how we uncover hidden gems, so if you or someone you know deserves recognition please let us know here.