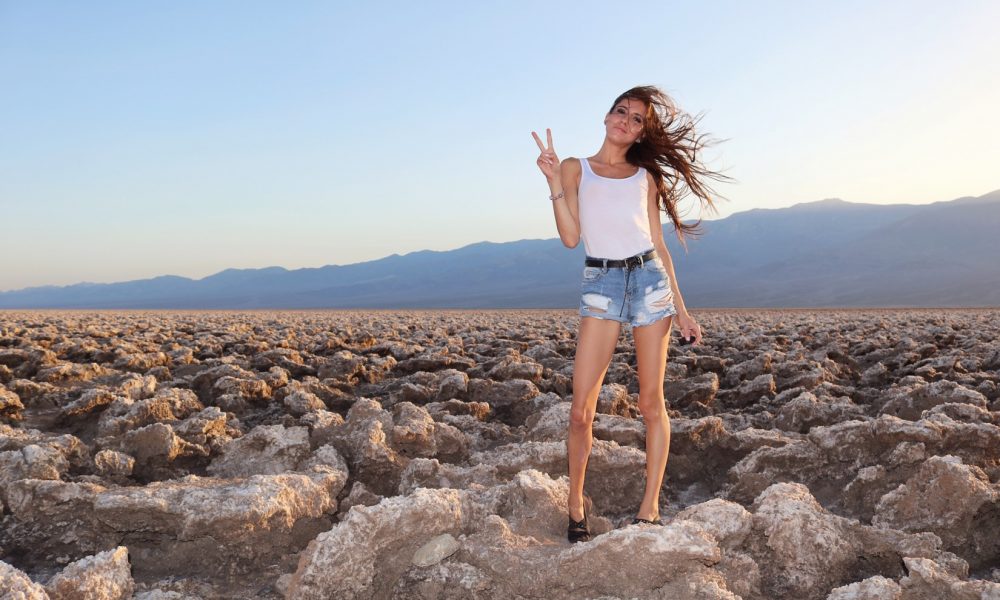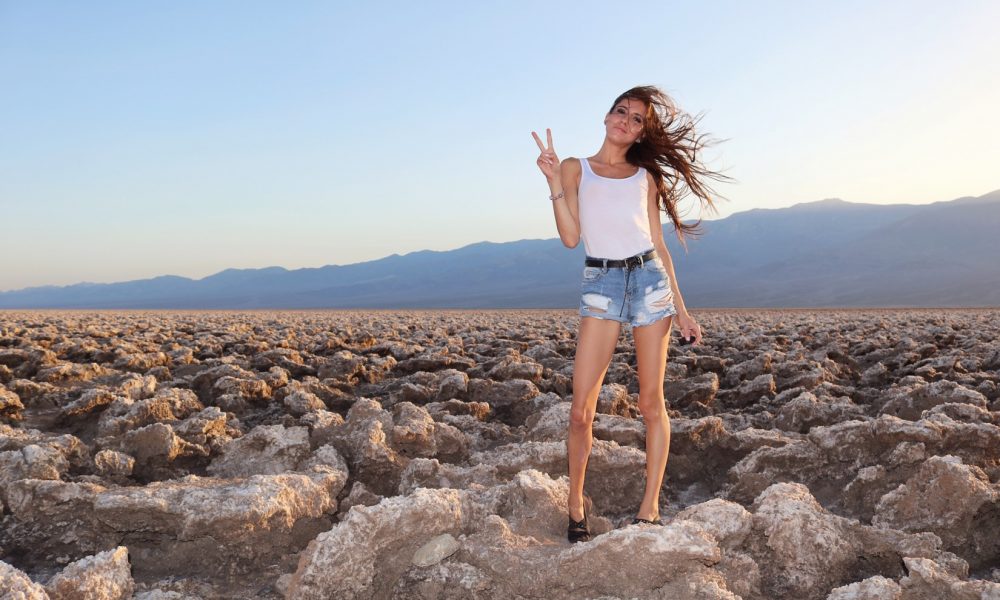 Today we'd like to introduce you to Jenny Mehlmann.
So, before we jump into specific questions about the business, why don't you give us some details about you and your story.
As the name of my blog suggests, I'm Hungarian, but I grew up in Montreal, Canada. As far as I can remember, I was always really interested in anything remotely creative: Drawing and painting, then sculpting, making jewelry, sewing clothes for my dolls, etc.
I started being really interested in fashion when I was 14, after buying my first-ever fashion magazine (It was the March 2005 issue of Harper's Bazaar, with Gwen Stefani on the cover). I was mesmerized by fashion as a form of art and self-expression, and that's still what fascinates me about fashion to this day.
When I was 18, I quit the college program that was supposed to get me into law school and went to fashion school. I studied fashion design, and then fashion marketing. At that time, I picked up a few small modeling contracts, and I had my first fashion blog, called StyleGlitch.
The blog was a great creative outlet and I loved it, but I stopped doing it when I got my first serious job, working for a startup in the education sector. I started as a graphic designer, and then I became their buyer, and then VP Marketing by the time I was 22. The fact that it was a startup allowed me to really thrive and develop so many skills that are super useful today. I was lucky enough that I could get involved in really big projects at such a young age, and they really gave me a chance to outdo myself.
When that company closed, I was 24 and had plenty of experience, but none of it was related to what I studied and I didn't want a "boring" job, so I decided to start my own business, in the same field, working with the same clients. I discovered pretty quickly that being creative for someone else's business was great, and running my own business was super motivating, but education wasn't really my jam.
At that time, my life was pretty boring and unstimulating. I was doing a lot of soul-searching, not sure what I really wanted out of life. I wanted to get back to my first loves, creativity and fashion. That's when I thought about starting a new blog for the first time. But since I needed to pay my bills, I started working at a law firm. That's also when I met my boyfriend. On our first date, he told me point blank he wanted to move to California for work, but I didn't really think much of it. I was really into him, and I thought "if it happens, it happens".
After almost a year of dating, he found his dream job in LA and asked me to travel with him, so we could be together. I thought about it for about 45 seconds and said yes. I had never even been to California before, but I was really excited about the adventure. I also knew this was my opportunity to start blogging again, and full-time this time. I wanted to blog about style, but also beauty, food and wellness since they're all topics that are such a big part of my life now.
So I started planning everything and launched the blog in February 2018. I haven't looked back since then. I love that The Hungarian Brunette gives me the opportunity to meet so many inspiring creative people, and really do what I love, challenging myself every single day. I also reconnected with modeling, and I'm thinking about getting back to fashion design as well. I just feel like I can't have enough on my plate right now!
Great, so let's dig a little deeper into the story – has it been an easy path overall and if not, what were the challenges you've had to overcome?
Oh, obviously not!! Not at all, ha! No step of the way has been without struggles. When I was in fashion school, I was broke as hell. I was living in an apartment with my best friend and we had no money, it was ridiculous. I remember eating canned soup all day every day, and sometimes not even eating, just so I could buy like, 8 fashion magazines every month.
Later, I started working at a gay bar while I was in school, and that was so much fun, but it was a crazy schedule. I would wake up at 6 am to get ready for school, start class at 8, finish at 6, go home, take a nap, change into "bar clothes", get to work at 9 pm and get back home at 4 am, 3 days a week. I was totally burning the candle at both ends.
Later, when I went from being a VP Marketing to an unemployed 24-year-old with an unfinished fashion degree, that was even harder. I felt like I had no goals, and nowhere to go in life. I was jobless, in an unhappy relationship, I lived in boring suburbia and I felt like I was wasting every little skill I had.
It was tough to throw everything out the window and start fresh, especially because I had to move back with my mom, after so many years of being independent. In hindsight, I am SO happy I made these decisions, because even though they were tough at the time, they brought me where I am today, finally feeling like I have a purpose, and that's so important.
Being as happy as I am today also allows me to look back and think about some of those struggles fondly, like when I was making mood boards for fashion school at 3 am, on the floor of my apartment bedroom, with my best friend nearby, also working on her school projects. At the risk of quoting Charles Dickens, I have to say "it was the best of times, it was the worst of times". It really was.
Today, I'm dealing with different struggles, like making friends away from home and while traveling a lot, which definitely isn't easy. I also miss my family, and know I will need to work extra hard to make the blog work the way I want it too, but I see it all as positive struggles, because they remind me of how much potential there is for my life to get even better, and it allows me to see that there is still SO MUCH room for growth. If that's not motivating, I don't know what is!
Alright – so let's talk business. Tell us about The Hungarian Brunette – what should we know?
The Hungarian Brunette is a lifestyle blog. You'll find posts about style and outfit inspiration, beauty, food (like recipes and diet tips), health and wellness (anything from Kegel exercises to gut health), some business tips (from my extensive background in corporate and having my own business), and some opinion posts on topics dear to my heart, like feminism and mental health.
Since I also do some modeling here and there, I'll post shots from my various work with photographers and brands.
I feel like I have a different perspective, coming from a traditional eastern European upbringing, but having grown up in North America and moving around a lot. The tagline for The Hungarian Brunette is "American lifestyle with a European twist" and I feel like that describes it really well.
I'm also super honest and blunt, I like to really keep it real. I mean, sure, I'll post some modeling shots, but I also put a lot of content out there of me basically wearing no makeup, with unbrushed hair, running around and feeding squirrels.
I'm also not afraid of sharing my opinions, even when they're unpopular, because they start a dialogue. One of my most popular posts on The Hungarian Brunette is called "Why I'm too embarrassed to call myself a feminist". At first, I got some shade for it, but then people read it and they loved it because they realized it wasn't about bashing women and feminism, but more about women supporting each other, instead of tearing each other apart.
I also curse a lot, because that's how I speak in real life, especially when I'm passionate about something. And I didn't want to hide behind a character of the perfect girl that's always put together and never says or does anything wrong, that's just not me. I like to be totally honest about who I am because that way, when I talk to my readers, whether on the blog or on my socials, I feel like people really have a good idea of who they're talking to and I'm not deceiving anybody.
Is there a characteristic or quality that you feel is essential to success?
As I just mentioned, I feel like being super honest about who I am, and keeping it real 100% of the time is really a big part of it. People know when someone is phony, and no one likes that.
I'm also not afraid of showing some parts of my personality, even the less likable ones, like the fact that I'm often very sarcastic. I used to think people would see it as negative and rude, but so many people have told me they think it's so funny. So now I just fully flaunt that part of my personality, because it's authentic and it really lets people in on what kind of person I am.
I feel like I'm definitely not for everyone, but that's fine… Because the people who don't like me really hate me (ha!), but the people who love me really do, too. That's also the kind of person I am (everything is either black or white in my book, I very rarely feel neutral about something) so it works well for me.
Behind the scenes, I'm also really, really stubborn and I love working hard. When I'm not working, I'm literally just bored. I used to say I was bored all the time before I started the blog, and when people asked me what I wanted to do, I would say "I don't know, I just want to make something". That just goes to show how creativity is such a big part of my life. If we go somewhere on a weekend trip, right away I start planning outfits for pictures. If I'm home at night, I'll be writing, editing pictures or planning where I want to go with The Hungarian Brunette, making plans and goals.
My brain is always on, like a hamster that never really get off the wheel. But that's how I thrive and it's the only way I can be happy. So once again, I make it work for me!
Contact Info:
Image Credit:
The Hungarian Brunette
Hubert Cheng
Getting in touch: VoyageLA is built on recommendations from the community; it's how we uncover hidden gems, so if you know someone who deserves recognition please let us know here.