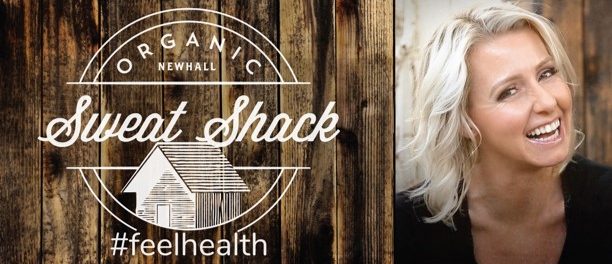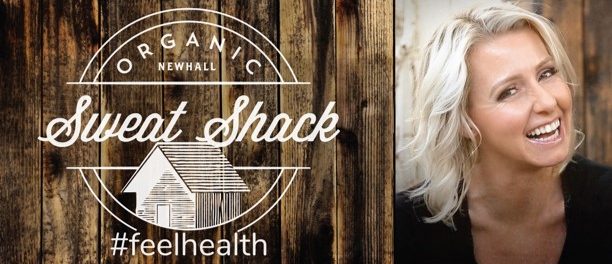 Today we'd like to introduce you to Jenifer Felan.
Jenifer, please share your story with us. How did you get to where you are today?
I was raised in Southern California most of my life and became an entrepreneur at the very young age of 7. My baby sis and I used to paint rocks and sell them for coins to take to the video arcade and beautifully package books and toys to "lease out" to the local neighborhood kids. You could say that I was born a dreamer and a visionary always creating ways to make things look pretty and add value to someone else's life and in return would make a few bucks.
Life got tough when I became a teenage mama and I had no idea what to do with a weight gain of 60 lbs. on my tiny frame as a healthy lifestyle was not something I was accustomed to. My determination to get the weight off evolved into a PASSION for helping others achieve their fitness goals so I launched my hobby as a fitness instructor. Over the last 20 years, I have taught everything from step aerobics, boot camp, Barre, spinning and was featured in several Billy Blanks Tae Bo videos. With fitness as my hobby, I held a career as a Corporate Flight Attendant serving the most discriminating celebrities and executives in the world.
To sweeten the pie, my hubby and I have 6 beautiful kids between us. Imagine getting the kiddos off to school by 8, running to the gym to instruct a crazy spin class, changing out those sweaty tights to don a Versace Suit and hopping a private jet to play "Martha Stewart" on a 10 hour flight with 12 hungry passengers day after day for 19 years! On top of it all, I also became certified as an Organic Health Practitioner and a Founder in Beyond Organic with Jordan Rubin and Dr Josh Axe.
My high intensity life style had no room for BALANCE, but did produce a lot of CORTISOL, multiple autoimmune diseases and severe ADRENAL FATIGUE!! My body screamed " STOP" and I was really sick! Utter frustration came over me as doctor appointments became my "everyday" reality looking for a solution and someone to help me feel NORMAL again. I declined every single prescription drug these doctors wanted me to take knowing there was a much better way. I believed in God for my healing and was lead to Dr Johnathan Wright in Seattle (Suzanne Summers doc for bio identical hormones).
This is where it gets good! He sent me home with a "doctors order" to sweat in a FAR infrared sauna everyday and ingest Himalayan pink salt 3 times daily…………within 2 weeks, my migraines, foggy thinking, weight gain and every other symptom I had went away. My girlfriends with lupus and fibromyalgia starting coming over to my home to jump in my sauna and they saw results. God set a vision in my heart and gave me a dream of bringing infrared wellness city to city so the first Organic Sweat Shack was birthed in 2015!
We're always bombarded by how great it is to pursue your passion, etc – but we've spoken with enough people to know that it's not always easy. Overall, would you say things have been easy for you?
Visionaries never get to where they are purposed to go without a strong determination to keep their eyes on course and staying consistent no matter what challenges rear their ugly head. Funny story, but my hubby and I bumped heads hard during the construction of the first Shack! He is in the movie industry in set construction so he was obviously the best man for the job of pulling the artistic vision out of me and duplicating it with brick and mortar. I became his worst nightmare playing the role of "set designer"!! LOL
We got through it……….through his sweat and my tears, we created an oasis for our 50-60 guests who visit us daily:)
My team is my greatest asset and their work ethic is impeccable! When we first opened, I did feel sorry for them sometimes though! I was quite the drill sergeant. In my past, I taught corporate etiquette and managed 34 flight attendants as their "chief" on private jets so you can imagine the demands of perfection I was used to placing on these hard working peeps.
My business mentor Dean Radke (former CEO of The Limited and Victoria Secret) taught me how to build and establish an impeccable team. That is now our SECRET SAUCE! I take care of my team and my great team takes care of our guests. Mark my words: in a few years from now, many of my team mates will own and operate their own SWEAT SHACKS!
We'd love to hear more about your business.
Sweat Shack is an ORGANIC health solution that utilizes FAR infrared sauna therapy.
We call ourselves an Infrared Sauna Sweat Boutique. The infrared heat is the same type of heat that doctors use for babies' incubators. It basically penetrates through your skin a few inches beneath the surface heating your core temperature……….hence the calorie burns and the healing effect it could have on the body. Many of our guests come for the "vanity side" and I must say the collagen boost and libido enhance is definitely a plus BUT 80% of our guests come to reduce inflammation in their bodies. Most of our guests find relief from autoimmune conditions such as rheumatoid arthritis, Hashimoto's disease (I HAD that), lupus, acne, cancer, etc.
Our mission is to love, serve and bless others in the areas of their health. As an organic health practitioner, I have taught my team the benefits of treating the body as a "functioning whole" and not to just approach the symptoms.
Infrared sauna shops are popping up everywhere now and we get "shopped" constantly. One company even tried to use our trademarked name to open in Santa Barbara. What sets us apart???? Three things:
Organic Sweat Shack is a place where the genuine care, health and comfort of our guests is our highest mission.
We promise to provide the finest personal service for our guests, who will always enjoy a warm, relaxed, yet refined ambiance. The Organic Sweat Shack experience enlivens the senses, instills health, healing and fulfills even the unexpressed wishes and needs of our guests.
We are focused on what we know to bring health and healing to our guests.
We anticipate and fulfill our guest's desires before they ask.
We are blessed to be recognized by some of the top doctors and wellness professionals in the world; Dr Johnathan Wright, Jordan Rubin, Dr Josh Axe and followed by Dr. Mercola.
What were you like growing up?
Oh boy! Are you sure you want to hear this??? I wanted to be a famous dancer or actress! LOL
We didn't have money for dance classes, so when no one was home, I would blast MTV in my living room and copy the moves of the girls in the videos.! Remember Tawny Kitaen in the White Snake video of "Here I go Again"???? Yep! That was my jam!!! LOL
My parents would have described me as the perfect child………..until I hit 15 years old and became the pain in their bootie! No wonder God blessed us with 5 daughters………..payback!
I was born an entrepreneur and always found ways to start up new little business ventures from Kool-Aide stands to play productions.
All I have ever known is to work and produce products other people need or enjoy.
Pricing:
First Sweat $25
Signature Sweat $30
3 Sweat Package $75
10 Sweat Package $200
Unlimited Founder Membership ($199 monthly autopay)
Contact Info:

Image Credit:
Amber Miranda Photography
Bubble Wrap Studios Graphic Design
Getting in touch: VoyageLA is built on recommendations from the community; it's how we uncover hidden gems, so if you know someone who deserves recognition please let us know here.