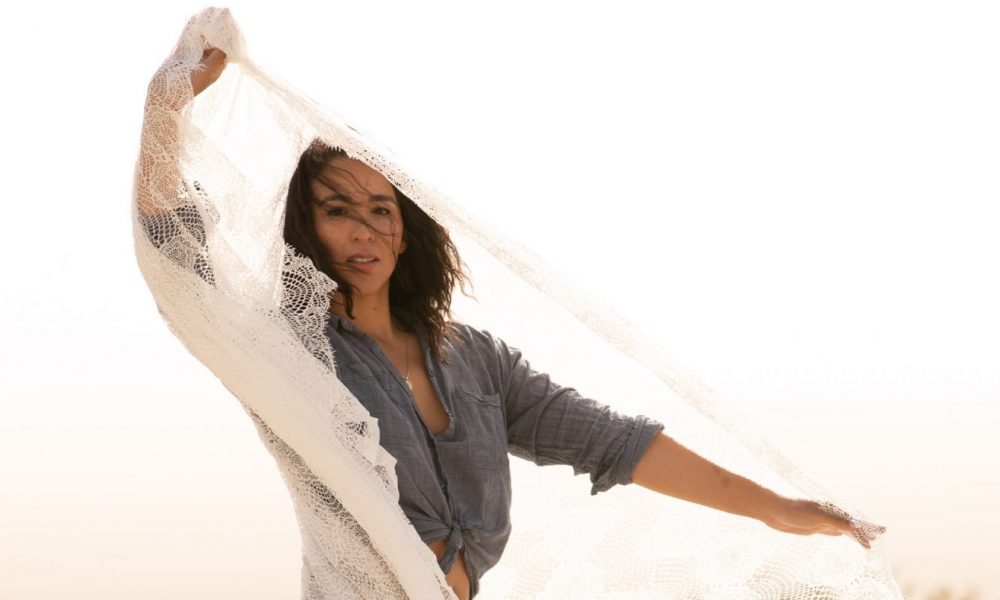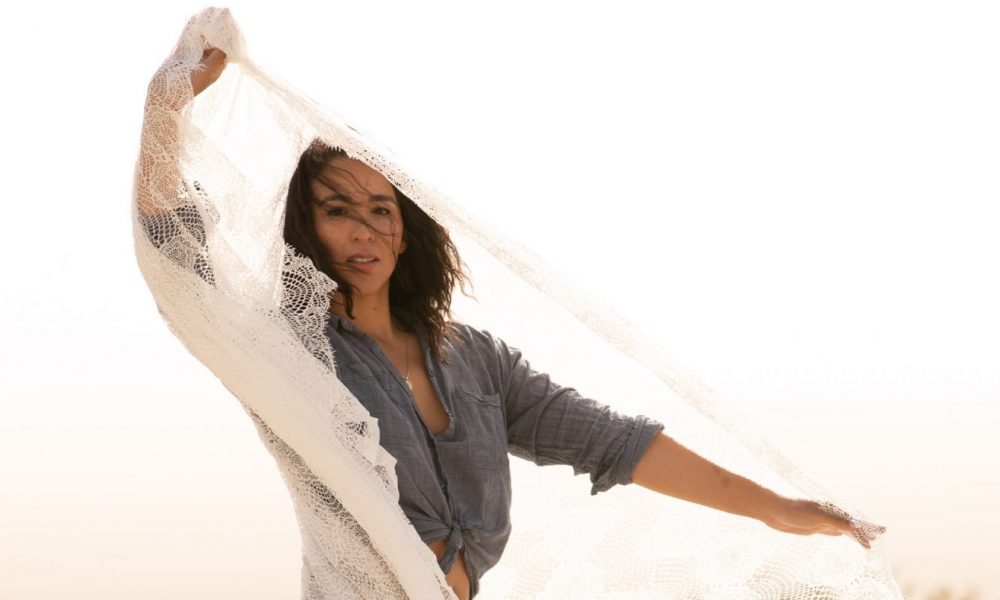 Today we'd like to introduce you to Jasmine Ward.
Jasmine

, please share your story with us. How did you get to where you are today?

It's only right to start at the beginning…
I grew up in a small town in the high desert of SoCal. I had a love-hate relationship with it when I was younger, but it's grown to be a huge part of my story. I'm now very grateful for having grown up in such a unique and isolated part of California.
My mom was a single mom. She raised my younger brother and I. She was also my best friend…Our circumstances always changed and with that, I found comfort in her as she was the only consistency in my life.
As a way of coping with a lot of external changes, I retreated inward. I was somewhat of a loner for years, and that isolation translated to the physical realm too – as in the fact that my backdrop to early life was a vast isolated desert town. Isolation can give way to the imagination though, and my imagination was active and vibrant!
I started writing stories and creating mock-up magazines when I was 11. Then I was given a telescope at 12 and those stories turned into tales about space, aliens, alternate realities, etc. The desert night sky is still one of my favorite sights to behold. How can you not get lost in imaginary space adventures when gazing at it?
After high school, I impulsively enrolled in the U.S. Air Force. This had nothing to do with my love of space and everything to do with wanting free schooling. And not just any school, FASHION SCHOOL.
My mom couldn't afford to send me to this private L.A. fashion institute, so naturally, I enlisted for 4 years at the age of 17. The Air Force was exactly how I expected it to be and also nothing like I expected. The latter was because I enjoyed it much more than I anticipated. I made great friends, excelled quickly, and learned many life lessons that would serve me later; I did a lot of growing up there.
However, I struggled with the conformity and structure. For reference, in high school, I was voted Most Likely to be Late to Graduation. Structure/timeliness and I didn't vibe. Aside from that, I didn't believe in some of the systems I was told to adopt and overtime that weighed on my soul. Eventually, my experience with the military became tainted by some unwanted advances and what started as a fun experience, turned into a suffocating one.
During my 4th year of enlistment, I got a speed course in adulting. One seemingly normal workday turned into one of the most pivotal moments in my life. I learned my mom was diagnosed with brain cancer.
The AF was gracious enough to move me to a base an hour and a half away from her. I moved in with my mom, commuted to work every day, and like a bystander to my life, I watched a lot of what I loved begin to slip away: my mom, my relationships, my health, and my sanity.
I extended another 1.5 years in the military to take care of my mom and younger brother, and within eight months of diagnosis, she passed.
That year was a low point for me. Once my enlistment ended, I ran full force ahead. I moved to L.A., enrolled in fashion school, and began writing at different local magazines. I was running towards the life I had dreamt for myself, but was also running away from the life that I felt "betrayed" me.
You can only run for so long though.
What does healing mean to you? To me, it meant trying all the things that brought other people healing: therapy, meditation, yoga, psychics, mediums, EMS, acupuncture, reiki, hypnosis, etc. I tried it all. But, what really attributed to my healing was love; Love from those who celebrated all the various versions of myself…who didn't judge me…who were consistent and restored my level of trust in humanity…who were faithful examples of love…and who supported (rallied around) me in finding my truth; because they knew healing lived there and I just needed to discover it for myself.
By the time I graduated from college, my life began to look a little different. I had restored relationships with my family, my heart was on the mend, and I surprised myself with completing my real estate license in addition to my bachelor's degree.
A year earlier, I took a job at a women ran boutique brokerage for extra money. The money was secondary to the fact that I found peace being around those women. I admired them, wanted to learn from them, and enjoyed the feeling of being part of something so intimate. My second adult-growth spurt happened during that time. It was also there that I discovered my love of interior design and real estate.
I've been working in real estate for five years and have been finding ways to combine it with my love of design; the two go hand in hand. I feel a deep connection to the art that goes into making your house look and feel its best! Having moved around a lot growing up, I place a lot of emphasis on the concept of home and the importance of it feeling safe and peaceful.
While I do find joy in real estate, my first love is still writing. After working as an Editor-in-Chief for a women's lifestyle magazine, I stepped away to work on the book I had always wanted to write. I finally finished it in 2018. It's a sci-fi thriller, closely based on my life. I'm now working on my second book, which is a memoir-esque piece on love, death, and the remarkable relationship between the two.
We're always bombarded by how great it is to pursue your passion, etc – but we've spoken with enough people to know that it's not always easy. Overall, would you say things have been easy for you?
You know those roads in L.A. that have those gigantic potholes and when you drive over them, it feels like half your car just fell off?
 That was the road I journeyed on for a good portion of my life.
I had to overcome a lot to just get to a level playing field to pursue my passions. And I'm all the better for it.
I did have opportunities present themselves that felt very serendipitous, but overall I still worked hard to get what I have today (and I have A LOT more to go). However, I think things can come easier, with the right mindset. I constantly remind myself that I don't have to subscribe to the belief system that one has to work themselves to death, to get what they want.
Worthiness is another part of it: I have an excellent work ethic, but my self-worth didn't always match it; that was a pothole that took me a while to abandon.
We'd love to hear more about your work and what you are currently focused on. What else should we know?
My day job is real estate. I specialize in leasing on the Eastside of L.A. – Los Feliz area in particular. I work at Deasy Penner Podley, who lives by their tagline of Home as Art…ugh, yes! I have created a leasing team with two colleagues of mine. We've been dubbed leasing experts by many in the community and it's fun to collaborate with them as a team. In addition to leasing, I love to offer my clients interior design recommendations. We offer design consultations to clients who are doing redevelopment, investing, or just looking to do small updates to their properties. I'm not an interior designer by trade. However, it's another passion of mine and for any clients that care to get my opinion, I offer it! At DPP, we also have a development team and I can pair my clients with a competent team to help them in their redevelopment projects.
When not real estate-ing, I write. I've written for a couple of magazines in the past and am always seeking out more writing gigs. I wrote a sci-fi thriller that follows a young multi-racial girl who traverses multiple dimensions. She uncovers a truth about the elites that run Earth and she struggles with the responsibility to bring it to light.
I'm now writing an entirely different piece that follows my personal story and examines multi-generational trauma, the death of loved ones, and the space between death and love. While it is a memoir in which I share my personal story, it's not entirely focused on me. Death is one of the main characters and my story is used as a tool to explore society's relationship to death.
I've experienced a lot of death in my life (coincidentally most of it during the year my mom passed) and it has attributed to my fascination around death and society's relationship to it. Death is something we all have in common, yet it's a topic that invokes so much fear. Death is a certainty wrapped in uncertainty. I think the fear of it comes from not knowing when it will happen or how it will happen. It's like a boogeyman lurking in the dark corners you run past when you turn the lights off in your house.
What would happen if we talked about it more? And by talk, I mean honest communication-based in vulnerability. How would that shift the experience for those that are currently dying? Could it enhance our relationship to those dying? I'm not proud to say that I avoided my mom a lot of the time when she was sick. Her impending death made me so uncomfortable. I sometimes imagine how different those last months would have been, had I asked her more questions about how she was feeling. Like, how she was really feeling…lending an ear for her to be honest without fear of it causing me uncomfortability. She shouldn't have had to be strong for me and everyone else during her last days…that doesn't seem fair.
So, in this book, I explore the dichotomy between the person dying (my mom) and the person losing the one dying (me) via entries from both my mom and I's journals. It's an honest portrayal of our thoughts and feelings experienced when death is knocking. At the least, I hope it inspires people to act more boldly, love more deeply, and live more vulnerably… because really, death loses it's scariness when we shed light on it, instead of running past it in the dark.
What were you like growing up?
Shy! I'm still somewhat shy, I've just learned to hide it.
I was really into anything new age. My mom didn't condone that kind of stuff, which just made me even more into it. I experienced a fair share of supernatural occurrences when I was young, that I later used in my first book.
I was very open-minded and curious. I questioned everything. I was resistant to traditional belief systems. I didn't love school, which is ironic because I love to learn. I had a hard time with the structure (I think you know that now) and often felt "oppressed" by it …lol
I love/d to dance, I could easily spend 5-6 hours dancing. I was a cheerleader for years and loved the camaraderie it came with – it also helped me adapt better to school. I once danced for so many hours in the front yard that I collapsed; it's one of my most dramatic and comedic moments.
I've always had a solid group of girlfriends.
I laughed more than I spoke. Everything was funny to me.
I enjoyed being outside. I have fond memories of going lizard and snake hunting with my uncle. And by hunting, I mean: seeking, finding, admiring, and leaving before we got bit.
I've always had a knack for design, it's my preferred way to express myself. To this day, one of my favorite birthday gifts is when my aunt redesigned my bedroom, while I was away at cheer camp. My room felt like the coolest place in the world…an extension and expression of who I was. I felt seen by her and everyone that entered my room.
That feeling has served as my barometer for every design project and home I've lived in since then.
Contact Info:
Image Credit:
Kyle Buckley
Suggest a story: VoyageLA is built on recommendations from the community; it's how we uncover hidden gems, so if you or someone you know deserves recognition please let us know here.