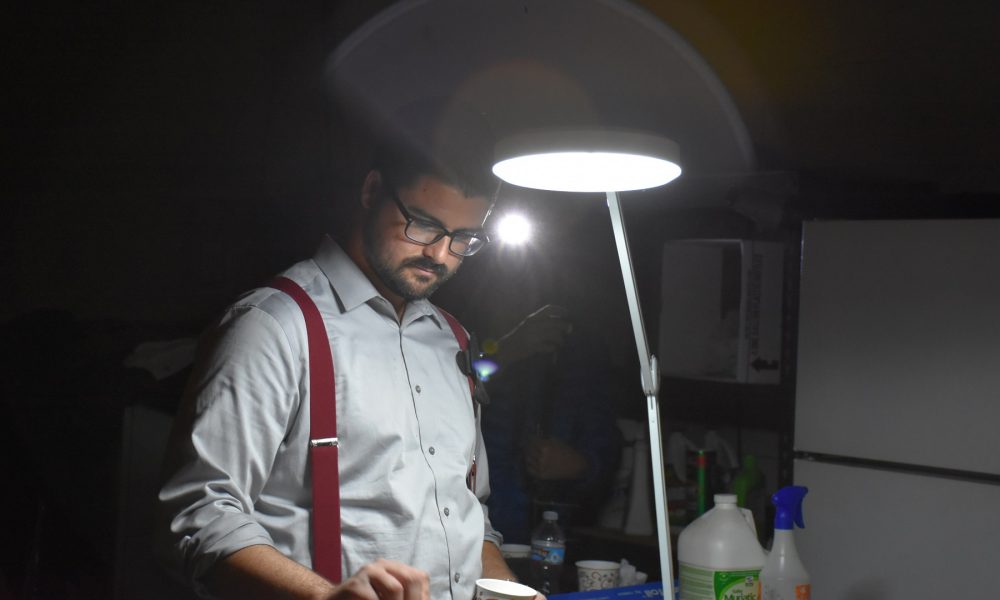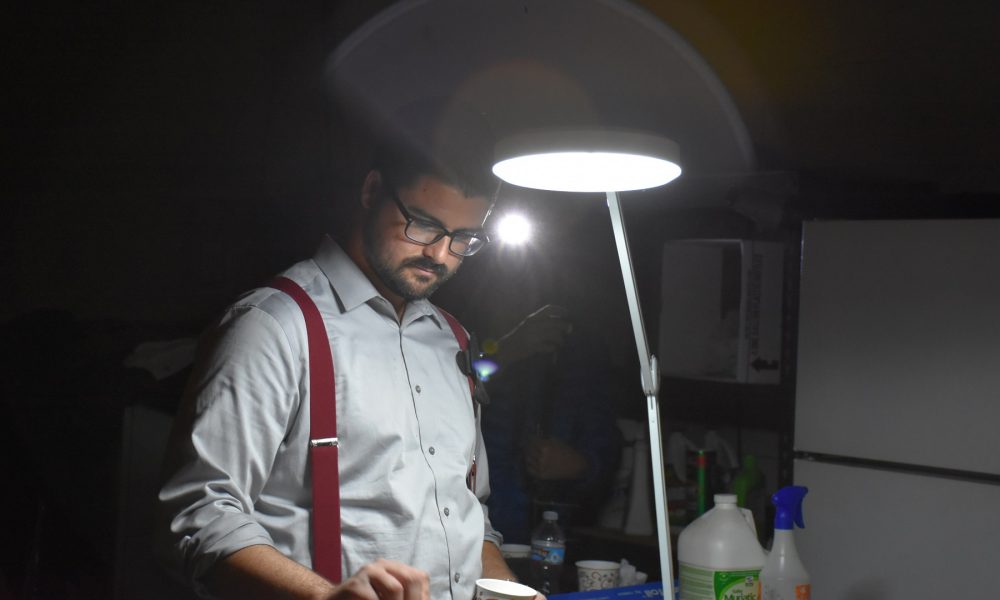 Today we'd like to introduce you to Jacob Whitley.
Thanks for sharing your story with us Jacob. So, let's start at the beginning and we can move on from there.
I grew up in Orange County and found various wildlife and suburban areas to film in with my friends. Back then, I edited my projects by hitting play, record, and rewind on my VCR. I didn't have my first computer to edit on until high-school. Most of our films back then were just silly fun, but they were learning experiences non-the-less.
In the beginning of 2009, I attended Saddleback College's film program while I was in my senior year of high-school. I had a lot of home movie experience with friends and taught myself most of what I knew up until that point. I took advantage of the college's studio space to produce and direct the short TV/movie Brothers From Creatures Unknown. The film would be featured multiple times that year on the college's local cable channel. I also produced other early short work during this time that would be featured in film festivals, such as my short film The Bump In The Night, which won best picture at the Moonboogie Film Festival.
From there, I went to Cal State Fullerton where I spent four years obtaining my Bachelor's degree in Communications with an emphasis in Radio/TV/Film. Impatient to wait until I made it in the film industry to make something, I got together with my best friend Tyler Dean, who was attending Cal State Long Beach's film program, to produce and direct my first independent feature film Edge. Being a detective thriller, I leveraged the resources of my uncle, Captain Jim Enright of the La Palma Police Department, who acted as the film's police operations specialist and allowed the crew to shoot Edge at the police station with realistic sets and vehicles lent by the police department. Production wrapped just after I turned 19.
The project ended up being a big deal on my resume and quickly launched me into working on Ubisoft's promotional film project "Tom Clancy – The Division: Dark Winter" as the Line Producer. During this 17 hour shoot, I found the crew quickly falling behind. Taking the lead on the project, I rearranged the shooting schedule on the fly which allowed for production to be completed on time with all the proper shots in the can.
In 2014, the year I was to graduate from Cal State Fullerton, I was called in as a replacement producer for the feature film, Hide and Go Seek starring Vernon Wells and Don Scribner. Prior to my involvement, the production dates and low budget had already been set due to a location that was going to be sold just after production wrapped. The previous producers who dropped off of the project took all of their prep work with them, so I was left with less than a month to pull the project together, I prepared the film the best I could, but things still went awry as they always do. I even had to step in to direct for a few days as the director was called away out of the country for a previous obligation to another project. After some difficulty and with the help of a devoted crew, the film was completed in the nick of time.
In 2015, I was hired to produce the 4th season of the web series My Super-Overactive Imagination staring young comedian and film producer Cat Rhinehart. Shortly after, I would join the country music feature film Buckshot, starring Tim deZarn. Due to the extremely low budget of $38,000, I had to pull together every resource I had as well as wear every hat in the production department just to complete the project on time and under budget. Under budget by like $50 mind you. The film would go on to win five festival awards, including best picture at the Rockport Film Festival, before being sold to Freestyle Digital Media for distribution.
During that same year, the director of Buckshot, Joshua Smith, brought me on as a production coordinator and production assistant to work with commercial companies. Under companies such as Film Orange and Hawthorne Direct, Inc. I gained corporate film experience on several commercial projects for clients such as Land Rover and Goodwill. I also found myself working on the set of the five times Academy Awards winner, La La Land, with the pre-production team as an Office Assistant under the Coordinator, Kerri Smeltzer. Due to the prior commitment to Buckshot, I had to leave La La Land before filming began.
In 2016, I got married and took a bit of a break from the industry, wanting to focus on my family. I began to work in the audiovisual industry, setting up equipment for various events across southern California. I found myself a full-time technician job in the audiovisual department at The Resort at Pelican Hill for the contracted vendor Five-Star AudioVisual. In under one month, I was quickly promoted to Audio Visual Manager under the guidance of the company's regional manager, Eric Ortiz.
Continuing my education, I earned a Project Management Certification in 2016 from Cal State Fullerton, which I applied to my work across multiple industries. I even found my self a temporary position as a traffic manager for the print media department at The Wonderful Company.
I left The Resort at Pelican Hill in 2017 and joined my grandfather's family company. Now a co-owner of a carpet cleaning business with my father, I have re-branded the company's marketing strategy and am expanding the business while focusing on my film career as a producer. In the summer of 2018, I resold Edge to distributor Gregory Hatanaka at Cinema Epoch, who I have since begun negotiating future projects with to collaborate on.
I had a son at the end of 2018 and am now seeking to produce projects for others, no longer to grow my resume but to give others an opportunity to use my assorted resources collected over the years and allow them to make their dream project with the highest production value possible. I have several projects in development and am looking forward to every one of them.
Overall, has it been relatively smooth? If not, what were some of the struggles along the way?
I've had my ups and down for sure, and every filmmaker will tell you the same thing. There's been a few untrustworthy people that I've had to deal with along my journey in the film industry. I won't be giving any names, but I will say that I've lost a lot of time, money, and even friendships due to sour deals and flat out lies that manipulated me as a young filmmaker. Part of the reason I took a break from the industry in 2017 is because I was being hit from every direction by so many good and bad people that I needed a breather. I took a few meetings and filmed some teasers, but I didn't officially come back until 2019. However, my struggles have made me better for it. I came back more mature and wiser about the industry, with more defined goals about what it is I want to accomplish. What doesn't kill you makes you stronger. Boy is that the truth.
Please tell us about Whitley Films Productions.
Whitley Films Productions is the production entity I created to represent me as a producer. I chose to use my family name because of the entrepreneurial spirit that my grandfather exhibited through the many companies he started and sold throughout his life. He passed that spirit onto me and my work represents what it means to be a Whitley.
My focus as a producer is to create motion pictures that capture the imagination of audiences through fun popcorn movies or iconic figures such as Frankenstein or the Mummy. I also seek to tell unique stories that highlight parts of people's lives that would otherwise remain hidden to the public. Cultural stories that inspire.
The bottom line is that Whitley Films Productions is a company for the low budget filmmaker. Hollywood's standard production rules don't allow for low budget filmmakers to work in their city, so I take a more unorthodox approach to making films. In other words, I break the rules.
If you had to go back in time and start over, would you have done anything differently?
My first thought is that I wouldn't have skipped my internship in college. I also passed on an opportunity to film a documentary in Italy, paid for by my school. I had it in my head that I was about to make it big as a director and didn't want to do anything that might get in the way of a big upcoming project. Well, that project never ended up happening, so I was left with nothing for putting all of my eggs in one basket.
Looking back, I'd probably focus more on getting production assistant work and expanding my experience. I skipped straight to producer due to the fact that I was able to make my first feature at 19 and I missed out on a lot of useful set experience and possible contacts that I could be working with today.
Over all though, it is hard to have regrets when I'm happy with where I am in life. You never know what small change could have prevented me from meeting my wife or certain contacts I enjoy working with in the industry.
Contact Info:
Suggest a story: VoyageLA is built on recommendations from the community; it's how we uncover hidden gems, so if you or someone you know deserves recognition please let us know here.