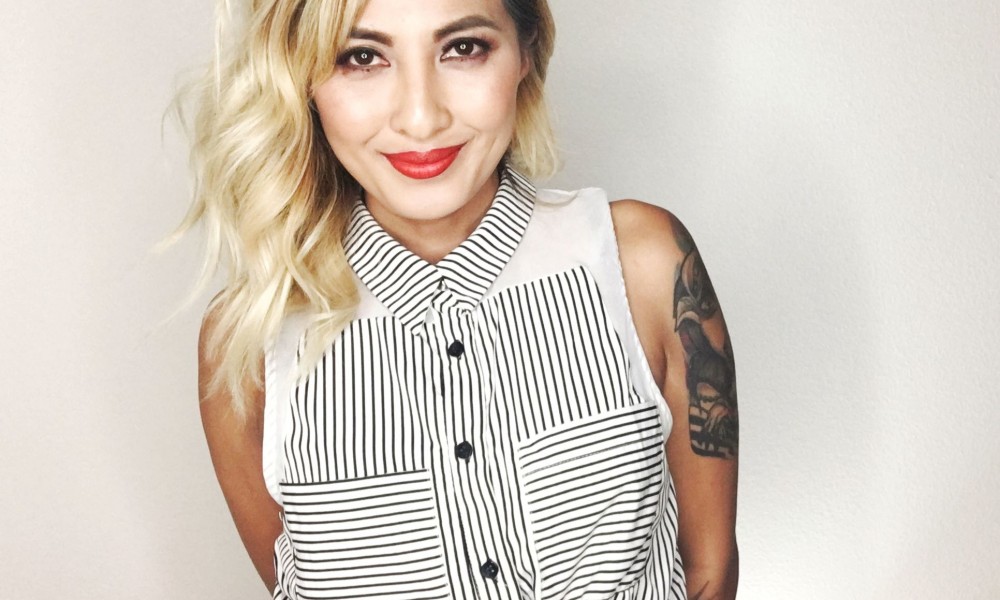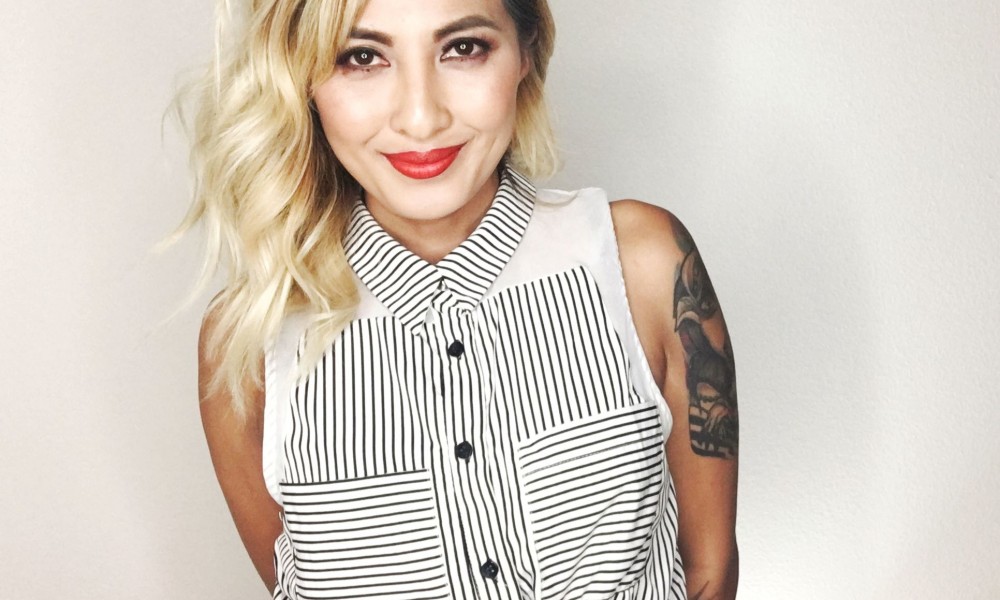 Today we'd like to introduce you to Tee Nguyen.
Tee, please share your story with us. How did you get to where you are today?
I actually never knew that I wanted to be a makeup artist. I knew I loved art and drawing, painting, fashion, photography anything to do with art attracted me, but never once I thought let me make makeup a career. I remember I was working in property management for about 10 years and making really good money but hated my job. During that time I decided to enroll myself in cosmetology school for hair and while in school I remember these people came to my school and said they are offering a makeup class if anyone is interested and that we would get a discount if we decide to take the class. I didn't jump to taking the class right away. It was actually when I had to drop out of beauty school because it was so hard to be an account manager for the company I was working with and going to school the same time because my hours kept clashing and making me late for school… I even remember my cosmetology teacher asking me "you need to decide what career path you want to take because you can't keep coming in late and if you do I will not let you in class". So that was the end of my beauty school period. I was really saddened by it, but making money and paying my rent and bills had to be my first priority. I want to say about a year after I was a beauty school drop out I decided to go to that makeup school and ask about the course and I signed up! Once in, I remember we did a full face makeup on other students when I completed mine. My teacher came over and he told me that I did an amazing job and asked if I had experience before. I said "no, but I did have art experience because I had taken art classes throughout my years in college. Also growing up with brothers and sister who were also into art helped me a lot" I was shocked that he liked what I did so much. I remember he even asked me if he can take my model and show my work to some potential new clients.
So this is how everything started. My neighbor at the time who I occasionally ran into was pulling in her makeup train and we started conversing about what she did. She said she was a makeup artist for films, movies, spfx etc.. That was when I told her that I'm finishing up my makeup course and I was interested in getting into freelancing. From there on she called me for one film, which lead to another and more. After getting the experience, I started freelancing on my own I researched asked around to see what I could do to get more work. That's when someone told me about model mayhem I jumped right on it and created an account, I went out and joined other artists for trade work. I had soo much fun painting people's faces that not making money didn't even pass my mind.
So this brings me to my next phase of my makeup career. I was talking to one of my good friend Monica, she was working at MAC cosmetics and told me that I should go apply, I remember telling her "well its retail it's not going to pay my bills, I need to make as much as I'm making right now". months went by and I was walking around the mall one day and I passed by a MAC store and I thought, screw it I'm just gonna go in and apply. I walked in and the girl who approached me was so sweet, we were talking like we knew each other, by the end of our conversation the funny thing was she really thought she knew me and she said, she thought I was a mac employee already. From there on that was when my MAC career started. I am so grateful for all the opportunities that I got. I want to say that working at MAC was where I learned a lot of my makeup skills. Working with so many talents you learn and gain so much knowledge.
And that is how I am here today.
Has it been a smooth road?
Not at all. lol. work was very hard to get in the beginning. You would have your good months and you would have your bad months that you didn't get any work and have to eat a cup of noodles or bread and ham to survive to have that energy to work. The struggle is to get your foot in the door. People don't want to hire you if you didn't have a good amount of work or good portfolio to show. You end up doing a lot of free work in the beginning. You start to learn the business of which people to trust and who not to. I would say it took me about 2 years to say okay I'm doing… okay. the 3rd & 4th I can say I'm an experienced artist and now I'm on my 6th and I feel I can do anything. lol! its still a struggle at times. Because makeup I feel has evolved so much and there are so many makeup brands and new trends, fashion, technology coming out nowadays you have to keep up with the game. But struggles in my eyes are great it only makes one stronger, smarter, and more wise.
Do you feel luck has played a role in your life?
I do think that I have had a lot of luck in my career path and I look at everything in a positive way, I've had bad experiences but most of it was good luck I would have to say. I feel getting into this career was off of luck and emotions. I was unhappy with my job at the time and when I saw the chance of doing something that made me happy and being offered that I took the chance. But once I got in, that was up to me to further my path and that involved a lot of planning for my future. So I would say about 30% luck because the 60% was a lot of hard work learning, promoting myself, getting myself out to be social, doing free work etc…
Is there a quality or characteristic that has played an outsized role in your success?
I believe in striving to be valuable and humble throughout life as you evolve is what matters most to me. I like it when people who has made it to a good point in their life but can still look back and see the struggles and appreciate the hard work that was put into it. I feel my qualities is I have a huge heart, I'm passionate, free spirit & I follow my emotions which is doing what makes me feel positive and happy in life and that is what make me feel successful.
Let's touch on your thoughts about our city – what do you like the most and least?
I've lived in L.A now for 9 years and my favorite part of L.A is the FOOD! You can literally get the best of all cultures anywhere in L.A. The second best thing is how it's such a melting pot people who live in L.A are never from l.A, I've met people from Turkey, Russia, Scotland, Africa, china any country you name it everyone here has a story to tell. And my third favorite is everyone has the cutest Dogs!!! I'm a huge dog lover, well…. animal in general but I love to walk around and see all the cute furry friends. And my dislikes of L.A well I'm sure you've already read my mind. But I hate the traffic!! it would take me literally 1 hour to get from Hollywood to Beverly hills and that should only take me 15 minutes :(.
Contact Info:
Email: Teeartistt@gmail.com
Instagram: Teeartistt
Facebook: makeupbytee

Image Credit:
Allen Henson, Scott Eide, Jose Castro