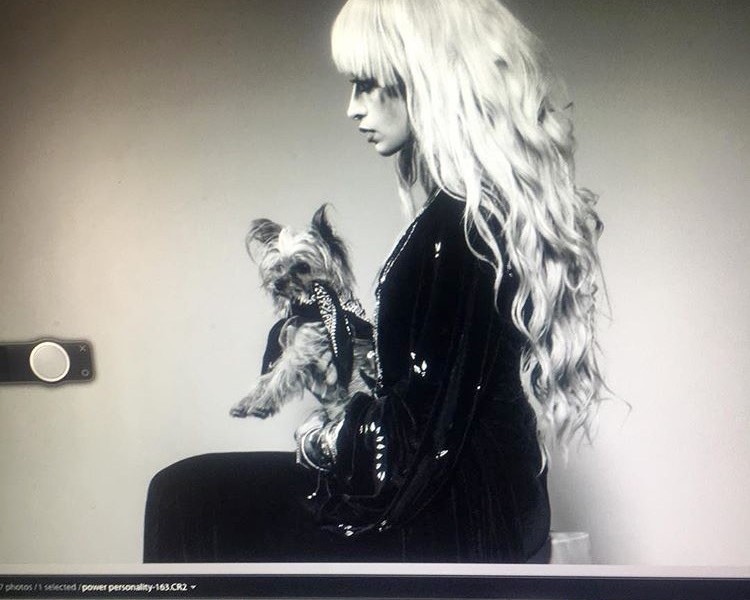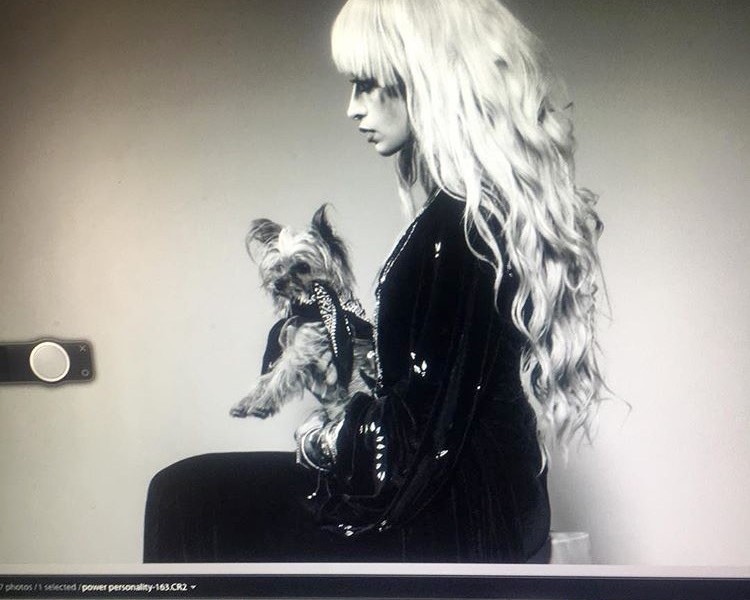 Today we'd like to introduce you to Jazzie Bella.
Jazzie, please share your story with us. How did you get to where you are today?
I fell into fashion while interning at Rock and republic at 18, a friend Sasa Jalili asked if I wanted to assist her with a shoot for Stuff magazine with Stacy Kiebler… Then Elle Japan magazine asked if they could photograph me for fashion makers in Los Angeles. It all snowballed from there.
I've always been in love with art, when Mrs. Morrison (and her Mrs. Brady haircut) asked me in kindergarten what I wanted to be when I grew up; I stood up and said "I'm going to be a professional ballerina and a fashion designer", as I sat back down fluffing out my tutu with my silver sparkly Mary Janes (I'm wearing them in my kindergarten school photo naturally!) (I told you so Mrs. Morrison!)
As I attended Otis college of art and design full time, I went from interning with some amazing stylists- to now having built my own clientele, fashion editing editorials for amazing publications, costume designing (my first full film short just won best director at the international film festival- bananas!), designing cover art for bands such as La Roux, re-branding Polly Pocket (yes getting to go to MATEL everyday and call it work was a dream!), dressing the Princess of Saudi Arabia, and getting to work with everyone from pop stars to rock stars, storytelling for magazines and doing arts and crafts and haven't stopped playing dress up since.
So it's fair to say I've been doing "this" professionally for 13 years… But haven't stopped creating art with human beings as my canvas and garb as my preferred medium since I was 5. It's what makes me feel alive.
Has it been a smooth road?
Never… Especially when you're a woman, and "easy on the eyes" at that- the manipulation some Photographer's, directors, editors etc. attempt has been arduous, to say the least… But you have to have a hunger- a fire inside, and never ever do I have the "dog eat dog" mentality- I don't have that bone in my body. So as n artist you create art and you pitch and pitch- you get a lot of "no's" but when you get the "yeses"… Well, that makes you keep going, doesn't it? Dream bigger… It will never happen if you don't believe it will. And never forget people's opinion of you is none of your business… Because the black sheep is the most magical and perfect sheep of them all- do you. Just do you, and the rest will follow, I promise.
Is there some part of you work that is particularly difficult?
Well, I can say that unpleasant part of my job is always putting the wardrobe away and getting it back to the Procrit designers/show rooms/places and needs to go! And the other annoying part is updating my work on my website besides that – it's amazing and I couldn't be more blessed to be so in love with what I do!
What is "success" or "successful" for you?
I define success by how often I'm contacted by people to work on a project, to put it bluntly! It's a basic business model of supply and demand you always want to be in very high demand and you are the one being the supply essentially so when you have to fit people into your schedule because you're so busy and but I think that's a pretty good definition of success wouldn't you?
What are your plans for the future?
Having my publication FLESH come to life! And with having an online platform now for once were just pieces of paper people would flip through friends abrasion and motion editorial being a new concept in my life entirely it brings in an amazing feast of storytelling to a whole new light! And that's what all artists are essentially storytellers. With the house …the.PERFECT… having expanded within the past two years once having thought of only being a fashion designer has flourished to so so much more!
Contact Info:
Website: Http://www.jazziebella.com
Email: thejazziebella@gmail.com
Instagram: @thejazziebella
Facebook: Facebook.com/jazziebella
Other: @wearetheperfect