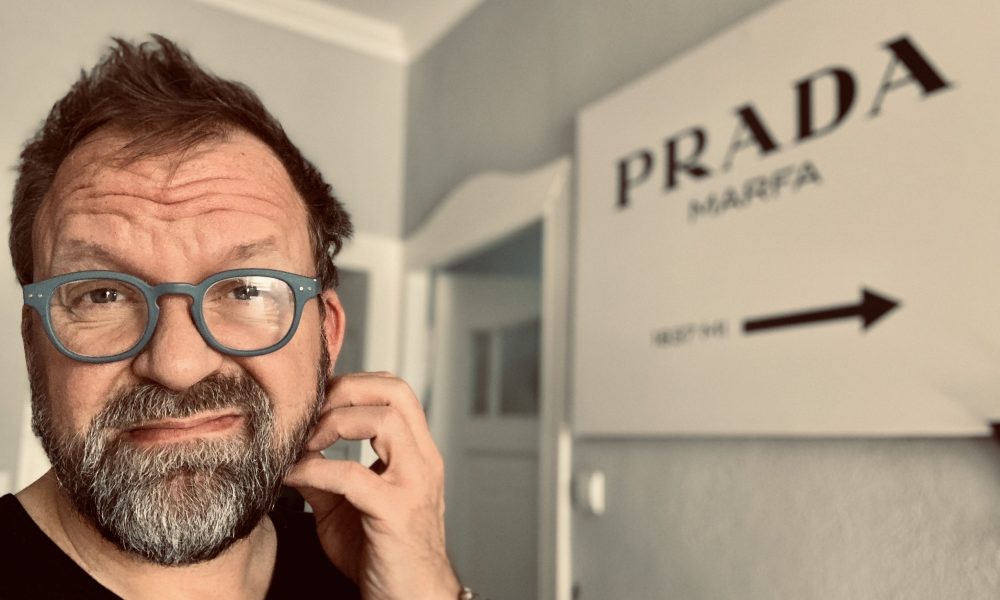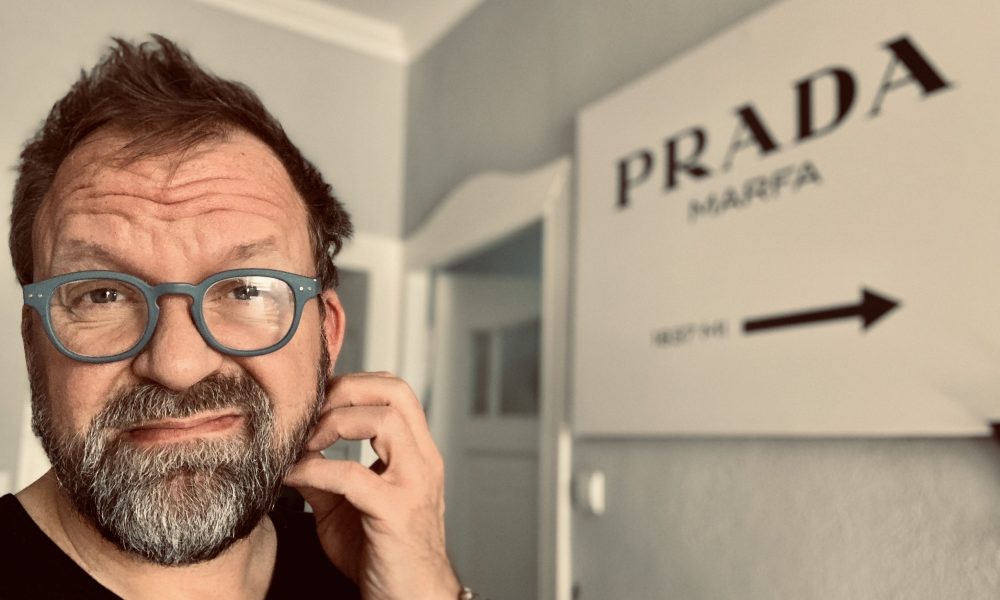 Today we'd like to introduce you to Holger Broeer.
So, before we jump into specific questions, why don't you give us some details about you and your story.
How to blow up your life. Happily. "Over the last 31 years I have made more than 40,000 acquisition calls, 9,000 cold calls, given over 400 lectures, successfully helped thousands of people…and moved millions of euros. I am a top salesman, entrepreneur and keynote speaker. I am an HE pro, I look for the right people, that fit to your company. I am a successful author, enthusiastic dad. That's one reason why it makes sense to talk to me. The other reason: I want to remind everyone that we should be leading a good life. A life that we deserve. That's my job now. I want to remind you that being happy has nothing to do with coincidence. No. It's your birthright." That's what I strongly believe in. Holger Bröer leads one of these lives, which could have turned out very different. Just a small thing could have taken him into another direction. Let me put it this way. Bröer almost inherited a fortune. But only almost. Grandfather Bröer had founded the company "EBRO ARMATUREN Gebr. Bröer GmbH" in 1934 and it was clear that such a property would usually belong to the family, at one point to his grandsons. But it all went wrong. It's the day Bröer's father tries to kill himself. He tells the family about his plans, but he doesn't succeed. A little later, the father tells his son Holger. "I'm gonna do this again and then it'll work." The father is right. He is successful. Bröer's life, his idea of how everything could be, how he imagined everything in his future, is exploding. So Bröer's uncle takes over the company and assets. Also, every money that is still available goes into the education of Bröer's brother. "I quickly realized we did not have a lot of money." His mother, Bröer often emphasizes today, did a"great job". He remembers his mother's exhaustion, the expression in her eyes. "I wish she had led a better life."
So at the age of 13, Bröer is experiencing the lowest point, he has to reinvent his whole idea of a life that is just beginning to grow. He has no idea how to be the young man he is supposed to become. His possibilities: he will drown, do strange things that will lead him nowhere, feel nothing, get lost in drugs and drinking. Or reinvent himself without knowing what his "new" life looks like. We are talking about a teenager in the Seventies when your only interests are toy cars and comics. Bröer though has other thoughts, other questions to answer: what does it mean when life works like this? We are fragile and that if we live only very short? And what if we don't have as much time, as we think? And what if the story of his father will repeat itself? With him? "The consequence of this period was that I thought about what I could do particularly well. And how I could become financially independent with doing what I was really good at. And I realized that things I really wished for would happen. Just when I would not know. Bröer, however, is not the type who waits until ALL things are happening. You have to get off the sofa." he says. And he basically says that every five minutes. Only if you leave your sofa and get started, life and often success will come to you. That sounds simple, but it's "often the truth". His book "Snails dont jump." tells us exactly about it: who does not move, gets nothing back and when Bröer pronounces the title, you can still hear his dialect form North Westfalia. A dialect that comes across warm and grounded. That's what makes him so accessible. You don't feel judged in Bröer's presence. That's a rare talent and made him the successful man he is. Nevertheless, there will be a moment, even in a successful life, when you don't like that kind of life anymore.
This realization, that kind of knowledge is Bröer's advantage compared to other coaches: he has experienced several ups, downs, downfalls, highs. He knows the simple formula work hard, success and happiness will follow, doesn't work. Even in a successful life, there will be a moment when you want to blow up even that successful life. Bröer is convinced: you need to leave your old life behind if it doesn't fulfill you anymore. The idea, that approach to life (especially not very popular in Germany) is often thought of as a narcissistic ego, coming from an unpleasant person with "uber-achieving" ideas. But Bröer's life, his success, his mission shows: this is not true. The result of private and then often professional upheavals often end in more satisfaction and therefore in more compassion, more "compassion" for others. And even more empathy. Bröer always says, "Behind your success and happiness lies your courage. Bröer is therefore interested in helping others to be happy and in the first place to be courageous. So that one can avoid the blow-up of a life.
If you are courageous in time, things might be easier to handle. "I try to remind my clients as a coach what has become of them, what they have forgotten about themselves. I'm helping them find out if they're on are on the right, authentic path. And I tell them if they lost their courage." But back to Bröer, when he started his own career. Bröer starts with a job that brings him some money. No one supports him."All the money we had went towards the training of my brother, he's a doctor of the sociology". Bröer must support himself. As a young salesman with a VW Golf and a phonebook (made of paper! ), he is running around, making customers for Mannesmann Mobilfunk. Still, a good education if it comes to studying clients and customers. "But it was one of those jobs, where you are keeping your mouth shut and doing the job. The strict corset of this job was helpful. For the time being.
In his mid-thirties, however, Bröer saw the possible threat that was showing up for "many men at that time. If I had gone the same way, I'd be on pills and alcohol soon. That's when you need to get out of the corset. Because it gets suddenly tighter and tighter." It's obvious. The man is ready for his own company and to be his own boss. So Bröer becomes a founder. Pretty fast, pretty successful. And like many others, he sees the stock market crash in 1999, survives dodgy tax consultants, a divorce, all kinds of low points. If you watch YouTube videos by Bröer from this time, where you see him doing his usual PowerPoint presentations, you can see a different man than the one from today. The man from that time is a little pale. Not a surprise, he's stuck in a corset. The man today radiates something else: sympathy, gratitude and energy, courage and passion for life. Bröer discovered something around that time: a "CV" must be replaced by a "life". Which means, your career is not your life. "What if you have a great job, but the rest of your life is miserable? For Bröer, back then it was time to blow up that life, that CV he had. So he goes on an expedition to find out where his new happiness could come from. "I've been to a lot of places before.
I've traveled all over the world. And in the end, I realized it's not difficult or complex to be happy. But we must realize first that it's a human instinct to search for happiness, we all strive for it. And we must understand that happiness is influenced by at least three major factors: relationships, health and prosperity," says Bröer. We sometimes forget about that in times of social media. By the way, Bröer is one of the first in the coaching world to understand and promote the change through social media. "This is a new challenge for our idea of being lucky and happy. If we constantly look at the things that our neighbors or Instagram or Facebook friends do, that can be a source of great envy. But if we get inspired by other social media and remind ourselves what we wanted to do, it can be a good thing. So there are two different sides to it. But it can be toxic if you care too much." Bröer chooses to be inspired by"social media". And he is choosing a place where most people do the same: LA. He wins the green card, moves to Los Angeles, discovers a new way to use this "social media" for himself. His HR company in Münster will continue to exist. Until today. It's a piece of his identity. But Bröer as a person, loving Los Angeles and a new life, transforms himself, his job and his mission.
"That's possible today! I tell everyone. Everyone I coach. You can choose. Because from now on, where you live, work and even sell your products from is no longer so important." In 2016, Bröer wrote a book on this "People in Sales: A Plea for Passion and Humanity in distribution". He says that the human being is still relevant and important if you want to sell something. Still, he is exploring the digital world as a coach too. "The great digital world", Bröer writes, "is not a data monster that could lead us to transparent and predictable data sets, but rather new territory with our own rules, in that we first have to learn how to move properly. There will have to be a new agreement between us and the other, in which we, based on our individual personality traits, determine to what extent and in what way we can benefit from the new of technical achievements." From this knowledge and from years of studies on people who buy why they buy and when they are no longer happy to buy, Bröer is currently creating a new person, is researching emotions that lead us astray. Bröer says, if he is not emotionally well, then he must paint, write or talk. His medicine is able to rebalance his inner chaos through an outer order. And he prefers to see other people happy or help them to become happy. But why should you believe Holger Bröer? What qualifies the man to tell you when you should blow up your life or you should not? In the USA, one would say, "because he is walking the talk" which means the man has done what he recommends to others. Do the step that's right for you. Ask questions in life. Your inner voice is "for free" says Bröer. And the results for listening to it are priceless. But it's an art to let that voice come through. By the way, it is that voice that told Bröer to come to LA seven years ago. There his life feels better, too.
"Work is now scalable, voluntary, paid on performance. And "regardless of place. If you try to be too reasonable in your life, you might be dead as well." In Los Angeles, Brörs rehearses the life of generationY. His "office" is where he can open his laptop. His favourite office at the moment is the hotel lounge of the Casa del Mar on the Ocean Front Walk. There's business lunch, you can get together with people for a cold-pressed juice, discuss common business, without any hint of a corset. And that's a typical LA – a way to shape your business. Here little happens in closed rooms. Because "markets are also conversation," says Bröer. From here and under this premise, his new business in Germany is born: the transformation into a coach for men who is an expert in showing them, that business is not the same as life. But both can inspire each other. So fear must never count. Especially after a certain age, "because I am here to remind people that fear can never count and that laziness the worst enemy." Bröer is the man who can teach us that we must stay on "one path and do things 67 times to change them. Bröer will be this new kind of coach, the one you will find in the new times of Instagram, he is the one with new ideas for our lives in the age that is to come. That is exactly what he does in LA. Here Bröer is working on new ways, new insights that he can teach others to be happy. "It's actually what touches me the most. I find deep satisfaction and fulfillment in teaching others what happened when you blew up your life towards happiness."
Overall, has it been relatively smooth? If not, what were some of the struggles along the way?
A smooth road – Funny question. What is a smooth road and is life supposed to be a smooth road.? NO its was never smooth always bumpy BUT I was lucky to be on a bumpy and very "rough" road. I need to be broke, so I could learn how ti budget. I needed to be treated bad, so I could appreciate being treated great. I needed to have jobs I hated so that I can work hard to do what I love.
We'd love to hear more about your work and what you are currently focused on. What else should we know?
I'm an international motivational speaker. Author // Writer of 2 Books No 3 and 4 coming out this year 2020. I learned SALES AND Communication the Hard way, the best way – I'm in Com munition since 52 years. I'm an empath I sense who you are and therefore, I help you to evolve, to grow, to become the person you NEED and want to be. I often and usually see YOU better that you see yourself. I reconnect peoples mind and heart. I'm most proud about the Feedback I get. I helped so many people to live the life they deserve the life they want. My NEWEsT Book and compay is called #CutTheBullshit – I focus on helping individuals and companies FAST and affordable to reach and achieve their personal and business goals.
Any shoutouts? Who else deserves credit in this story – who has played a meaningful role?
You don't meet people when you sitting on your couch and binge-watch Netflix. I'm a curious and extrovert communicator. So literally EVERY Single Person I met in my life helped me in one way or another. Especially the suicide of my father helped me a lot to appreciate LIFE and every single moment. He made me a better father and a better man.
Contact Info:
Suggest a story: VoyageLA is built on recommendations from the community; it's how we uncover hidden gems, so if you or someone you know deserves recognition please let us know here.