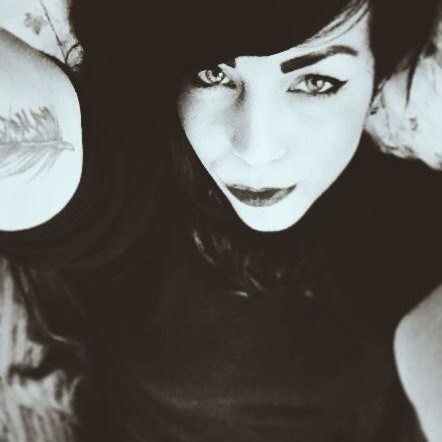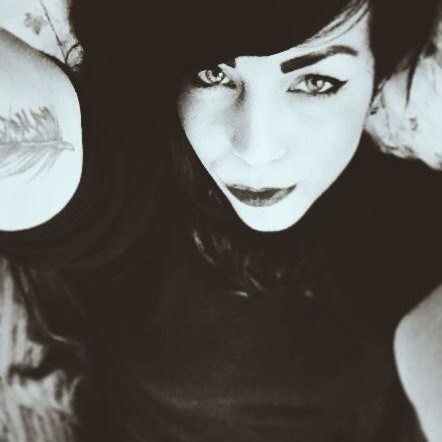 Today we'd like to introduce you to Erin Marie Miller.
Erin Marie, please share your story with us. How did you get to where you are today?
There's honestly no brief way of explaining how I got from Point A to Point B with photography. It's been a long road and I'm still on it. Mostly it's just been a series of unfortunate and serendipitous events. I've never been able to decide what I wanted to do with my life or where I wanted to live, and I've always had terrible luck with men, so I just moved around a lot to keep things interesting. Taking photographs has always been the only thing that has ever held my interest for longer than ten seconds because cameras always seem to make better friends than people do.
Has it been a smooth road?
I decided early on that photography was the love of my life, and that I was never going to give up on it. It's been a long, bumpy road full of all kinds of rejection — both personal and professional, and sometimes almost enough to make me think about giving up.
Throughout the stages of learning and improving, I had ex-boyfriends insist that I wasn't a "real" photographer and that I wasn't good enough for anyone to want to pay me for my work. I had professional photographers tell me that my technical knowledge wasn't up to par. I've had probably a million photo editors ignore me or just flat-out reject me. My family — although they've always been supportive — sometimes questioned my sanity when I fiercely rejected any career path outside of photography. I've even questioned my own sanity at times, wondering why I chose such a brutally competitive career.
I was lucky, though, and actually got to know some of the photographers I had always looked up to. They had faith in me and mentored me when I needed it the most. The faith they had in my work is what got me through all the hard stuff. I would think to myself, "If this successful photographer has seen my work and thinks it's worth it to try to teach me and help me grow, then there must be at least a glimmer of hope in my photography." I have a degree in photography now, and have done work for a couple of national magazines — but it's been a rough battle getting to this point, and I still have a very long way to go.
What moment in your career do you look back most fondly on?
Last week the photo editor at Nylon Magazine hired me to shoot editorial portrait work for them in Detroit. It was my second time working with them (I've shot for Nylon Guys previously). Being commissioned twice by a magazine that people all around the country read is a pretty great feeling. Earlier this year, I was also hired to shoot a social media ad campaign for a show called "Headliners" that's supposed to launch next year. They trusted me and gave me a ton of creative control, so I got to book my own models and locations around Los Angeles and Orange County, so that was a really amazing feeling too.
Tell us more about the struggles you've faced along the way.
Honestly, I think building a career in photography is just a constant struggle, especially these days when the economy is still not the best and the cost of living in pretty much every major city is steep compared to income. Photo industry competition is fierce and you really need to be committed to your vision and not let anything stop you. A few years ago, before I started really getting regular work as a photographer, I was working as a waitress at a restaurant in downtown Detroit. It was a really miserable place to work and none of the staff there made much money, so paying the bills was a challenge and it was almost impossible to accept photo jobs around the restaurant's non-traditional hours. I started to get really depressed and questioned whether or not I would ever be able to pursue photography professionally. But one day, I took the leap and quit the restaurant without a backup plan. I'm not saying that's the best decision for everyone — it depends very much on how ambitious you are. It ended up working for me because I'm the kind of person who needs to not have the safety net there. I ended up landing an internship with an incredible local magazine (Hour Detroit) a few weeks later, and by the end of my internship a few months later I was shooting regularly for them, as well as for several other publications and clients, and getting commissions from smaller independent fashion magazines from around the country. So, even though I had taken a huge risk, I've never regretted my decision to quit the restaurant because it allowed me the freedom to change the entire direction of my life.
What's your outlook for the industry in our city?
Los Angeles is a great city for certain types of photography. I've found that there are a lot of opportunities in L.A. for advertising, food and product photography, and e-commerce work. High fashion and editorial work seem to be more of an East Coast thing (to me, at least), but it also exists in L.A. I honestly don't recommend Los Angeles for anyone who is just starting out — L.A. is beautiful and inspiring and magical, but it's also a city full of ridiculously talented photographers and directors with lot of professional experience behind them, and connections, so the competition is fierce. When you're just starting out, I think it helps to be in a smaller city that's more willing to give someone new to the industry a real chance, and then work your way up to landing gigs with bigger name clients in places like Los Angeles and New York.
Contact Info:

Image Credit:
Models: Julian Zambrano, Adam Brooks, Avalon Rossi Tipton, and Arlondriah Lenyéa.