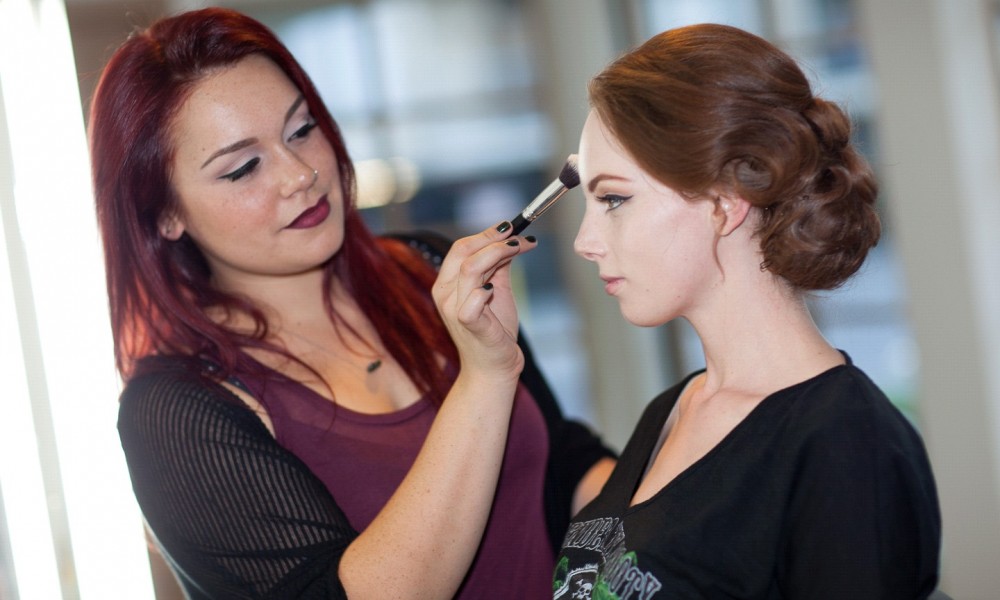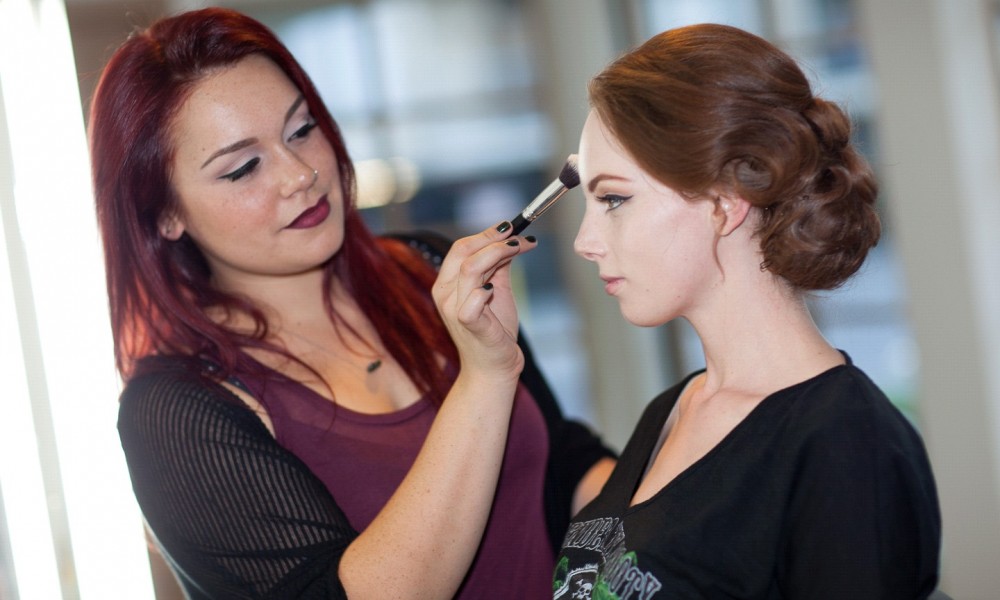 Today we'd like to introduce you to Lindsay Dabalos.  
Highly sought after hair-stylist and makeup artist, Lindsay Dabalos is based in the Los Angeles Area, but spends time in both New York and the Bay Area working in the fashion, film and beauty industries. She has spent the last ten years working for one of the largest hair and cosmetic companies in the world as a master stylist and coach. A regular at New York City Fashion Week, Lindsay has styled for Betsy Johnson, Donna Karen, Oscar De La Renta, Origami, and Sherry Hill to name a few. In addition to her work in hair styling and makeup artistry, she regularly attends seminars and education programs constantly honing her skills, as well as teaching 'runway styling' and 'innovative color techniques' courses. Lindsay donates her time each year for charity fashion shows and events. 
Has it been a smooth road?
The last two years LA hustle has been inspiring yet very challenging! Building a network and expanding my career in film and commercial work has been a rollercoaster of emotions. I love working on set collaborating with all the many creative artists! Excited to continue to expand my network further!
What are your plans for the future?
Plans for the future would be to continue my freelance career as a hair and makeup artist in LA as well as integrate my yoga teaching into my existing business as well. Merging wellness (yoga training) and beauty together. Basically, a one stop shop someone who can come to your house lead a 60min Zen/yoga session then get you ready for your red carpet event (hair/makeup etc.) I would love to travel the world with my business and open my network to more on set opportunities (film, commercial, etc.)
Let's dig a little deeper into your story.  What was the hardest time you've had?
The beauty business has been a passion of mine since middle school. I always knew I wanted to be part of the industry in some way or another. I think the hardest step in my career has been moving to LA to pursue my dream as a freelance HMUA. Leaving my comfort zone, family, and friends was very challenging. I knew I had to do it to grow! It's been a rollercoaster and I'm still growing my network but I would not change my decision to move to LA for anything. It's only made me stronger and more resilient and I try and conquer this LA hustle. The creativity in LA is so inspiring I love meeting like-minded people who are working their butts off to "make it" Enjoying the journey for sure.
Pricing:
Pricing varies depending on service and travel time 
Contact Info:
Instagram: @lindsay_dabalos
lindsaydabalos.com
Check out her work below: