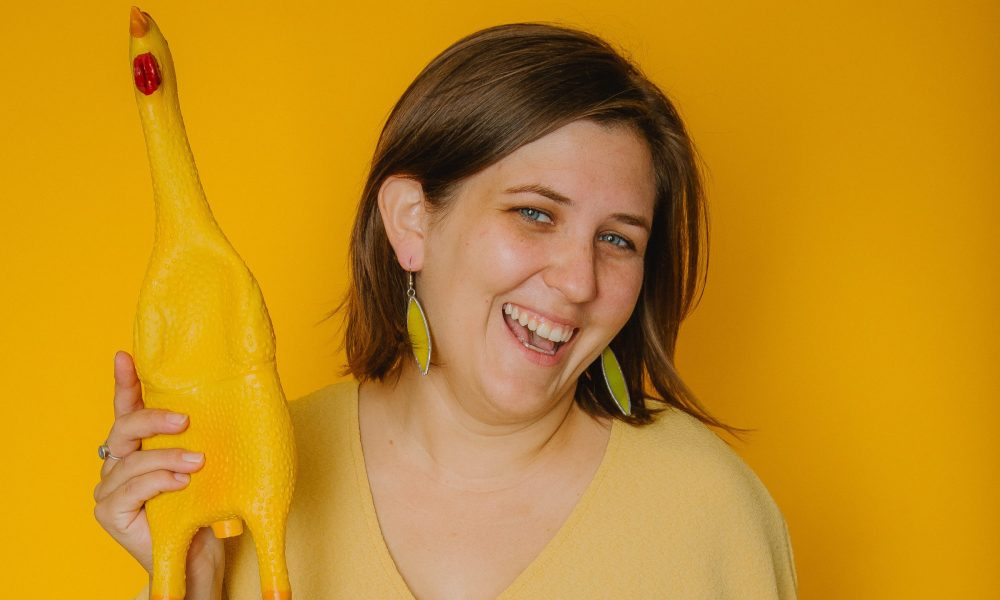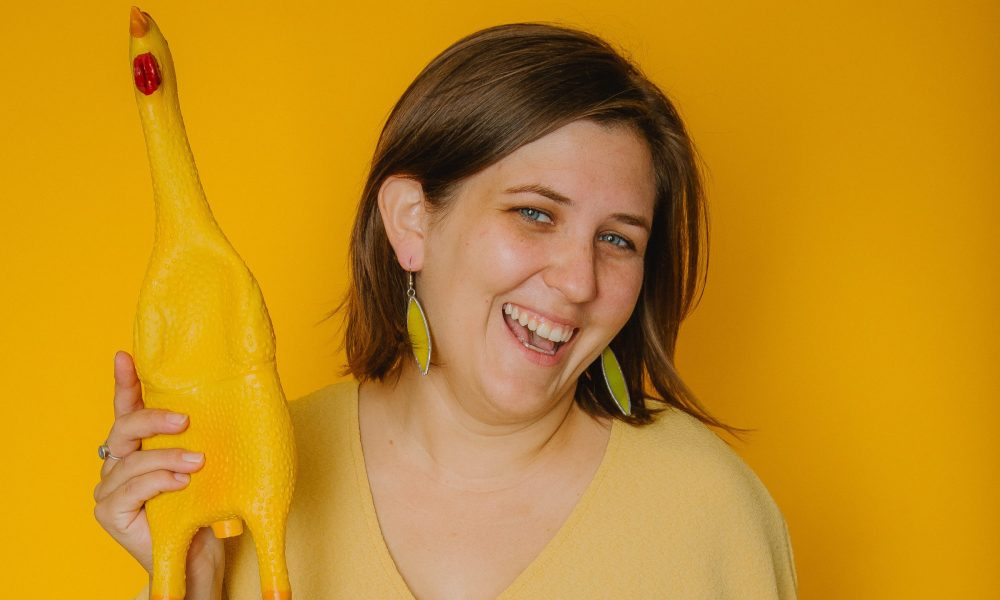 Today we'd like to introduce you to Hana Nobel.
Thanks for sharing your story with us Hana. So, let's start at the beginning and we can move on from there.
I don't think I ever "knew" what I wanted to do, work-wise. I don't have any memory of knowing from an early age and have been indecisive about a career, and what to eat for dinner, my entire life.
I changed my major two times before I even started my freshman year of college. Really, I wrote in and swapped from International Affairs to Journalism and then back again. I ended up graduating with a double major in International Affairs and Anthropology (truly and honestly, I added the Anthropology to get out of economics classes) and then had a minor in Journalism. I thought I would become a diplomat.
Instead, I have done a hodgepodge of things since college. I have helped to run overnight camps for kids and spent two years living on camps – one year on the North Shore of Oahu and one in the woods of New Jersey where I grew up. I worked on a project for the USDA for a year. And then, I started freelance writing and also helping to run events (which helps to balance the isolation of freelance writing). I just ended an almost 10-year run with a kids cooking magazine and nonprofit and figuring out what is next.
Most of my life has revolved around food and creating food-related content, and I THINK that's what I want to keep doing, but I also have found an unexpected love for comedy in the last few years. The first thing I ever wrote that went "viral" was a story about eating at the worst-rated Yelp restaurants in San Francisco when I lived there. Of course, I got sick and of course, that's the piece that most people read for the first time. It ended up being hilarious, albeit dangerous. It was the first time a lot of people told me how funny they thought I was, and it was a huge confidence boost. I got flown to LA by some producers who wanted to make a reality show out of it, but it ended up not working out, which was great because I'd probably have some serious stomach issues by now. As a kid, I was rewarded for being smart, but not necessarily for being funny and this was a really interesting new way to be celebrated. I ended up moving to Los Angeles NOT for work, but because my SF lease ended and a friend told me I could stay with them in Santa Monica for a month. That was four years ago and I just never went back to the Bay Area. I ended up loving it here, which I never would have predicted, but I love a city filled with creative people.
Since then, I have taken a lot of improv classes, enrolled my formerly non-singing self in a lot of musical improv classes, taken sketch classes, and even took a standup class that literally (the real use of the word) gave me weekly anxiety attacks. I also have started doing storytelling around LA after I unexpectedly ended up entering and winning The Moth on my birthday. (It was the nerdiest birthday party of all time where I forced my friends to come to watch my favorite public radio show, live, and ended up getting called up.) Now I think I'd like to pursue some kind of work (career? who knows!) in comedy writing next, but probably not on screen myself. It is much less scary to write funny stuff for other (more talented) people to say. In this quarantine, I have spent a LOT of time alone writing down things I hope to work on one day and stories I hope to publish or tell.
It's been a completely non-linear fly-by-the-seat-of-my-pants life and work life, but so far it's been working out and has never, ever been boring.
We're always bombarded by how great it is to pursue your passion, etc – but we've spoken with enough people to know that it's not always easy. Overall, would you say things have been easy for you?
No! When I said that is has been working out and has never, ever been boring, I definitely did not mean it has been smooth.
I think part of the challenges of being a creative person with 1000 different ideas in my brain daily is that I never know which ones to actually pursue and which ones aren't that good. Luckily my friends are not sick of me bouncing my thoughts ideas off of them yet. Another big challenge for me (that is still not resolved) is figuring out how to value myself as a creative in terms of money. We didn't talk about money in the house I grew up in-money was kind of taboo to ever even ask about. I also think working unpaid internships for years really messed up my ideas of what my work was and am worth. I recognized you have to be in a place of privilege to work unpaid internships (which I think should be illegal!), but after you work for free it's so hard to discern what your value is! Also, as many creatives know, people are always looking to pay me in "exposure". I did this for FAR too long and it was never worth it. Sadly, my landlord does not accept "exposure" as payment for rent.
Because I have done so many different kinds of jobs/gigs throughout my career, I often struggle with balance, and because I work remotely and usually odd hours, I struggle with boundaries around work. Now, my weekends are sacred and I do my best to never work during them, though that's not always possible or easy. (Often because I procrastinate…a lot.)
I truly believe that (at least for me) behind every successful (or on her way to being successful) woman is a group text of other women saying "YES!" and "You've got this!" and "You're amazing". or sometimes, "Don't do that!". Honestly, it's been the only way I've left toxic jobs and toxic relationships and all the other stuff that was not serving me. I worked as the assistant to two writers who were emotionally abusive and my friends made me sit down and write my resignation letter and watched me send it so I wouldn't bail. When I felt anxious about asking for a raise recently, my friends vetted my letter and checked in every day to make sure I sent the letter. (Full transparency: I didn't get the raise! But I was still proud of myself for asking with only a few sleepless nights.)
We'd love to hear more about your work and what you are currently focused on. What else should we know?
I like to say my area of passion is words, play, and wordplay.
I'm a freelance writer which means I do all sorts of writing for all sorts of people. Clients hire me for newsletters, blogs, captions, taglines, tweets…all sorts of things. Every day looks different and requires a different part of my brain, but recently some projects I have been working on are coming up with taglines about underwear, writing event descriptions for a pun competition, brainstorming hundreds of puns about peas for a snack company, writing social media captions about CBD gummies, and blogging for a food tour company. I've also weirdly fallen into writing food-related curriculum and did that for the USDA and for kids cooking magazine. I can't share the tagline I have been most proud of recently since it's not yet public, but it's one for a kombucha company that I still laugh at whenever I revisit it. (I laugh at my own content a lot.)
My writing (words) is full of puns and idioms and plays on words (wordplay) which makes it work for short, snappy headlines, taglines, and fun content. My "niche" has been food-related which makes sense because I'm either eating or thinking about my next meal. Often people assume that means I do restaurant reviews or recipe writing, which I don't except for a short-lived column for my college newspaper. Food copy has been a really fun and now my brain is filled with puns about vegetables to use at a moment's notice. Off the clock, friends are constantly calling me to help them come up hashtags for their weddings or copy for invites, or names for a company they're working on. It's nice to know I have skillset that can help them.
As for the "play" part, I have also been involved in a lot of fun projects like helping to run adult summer camps and running large-scale games for hundreds of people around the world. I also started organizing and producing Zoom Musicals during the quarantine. We have done Fiddler on the Roof, Hairspray, Rocky Horror Picture Show, and Grease. Little Shop of Horrors is on deck. It has been hilarious and fun and people are showing up with REAL talent. It's saved me from going totally stir crazy and all of these actors and musicians who are out of work get to show off their talents, too. It's nice to have something separate from writing that speaks to a different passion I have.
What were you like growing up?
When I was a kid, I read a lot (and I still have lots of overdue fines from the library as an adult so that has not changed) and was really into school. I found getting good grades pretty easy, but I definitely procrastinated then and still do now. I have a memory (ok, this happened multiple times) of waking up the morning my elementary school diorama was due and doing it hours before school. Yikes! But I always pulled it off. I was probably also a teacher's pet.
I did NOT want to be in the spotlight as a kid. When my friends would do concerts or recitals or whatever I would hide in the back. I had serious stage fright, even in elementary school chorus concerts.
I also remember being really creative. We had to create a new word-based game in third grade and I called mine "The Quest for Vocab-elot" based on the story of Camelot. I still think this is genius.
I was NOT athletic and was never encouraged to be. My parents didn't want to give up their weekends to watch us play sports, which as an adult with limited free time I now understand.
I was not what adults would call "bossy" or assertive. Whenever we played school, I NEVER got to be the teacher and when we played Spice Girls I didn't get to be the one I wanted to be. That conflict avoidance is a lifelong struggle!
I was empathetic, perhaps too much. I'd cry if other people were sad even if it was on TV. I felt other people's pain a lot-which is probably why when I watch bad stand up comedy, I have to turn it off or leave the room.
I was deeply obsessed with boy bands, teen magazines, dim sum (my favorite food), spending time in Philadelphia (near my home) or New York City (where my aunt lived), glitter, sequins, and making crafts. Not much has changed if you look at my CD collection or closet now.
Contact Info:
Image Credit:
Greg Wallace photography, Daryl Jim photography, Sari Blum photography
Suggest a story: VoyageLA is built on recommendations from the community; it's how we uncover hidden gems, so if you or someone you know deserves recognition please let us know here.