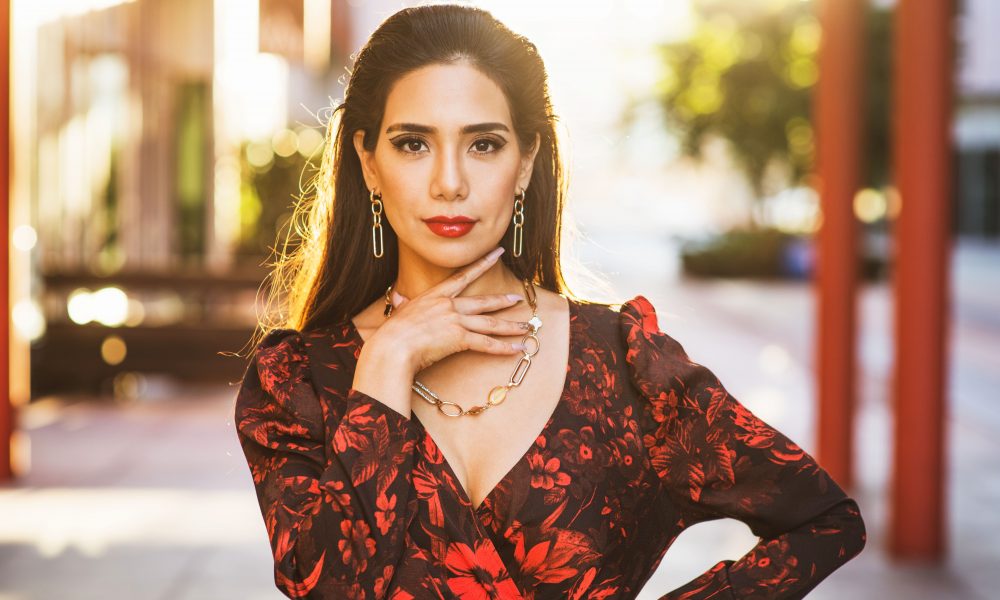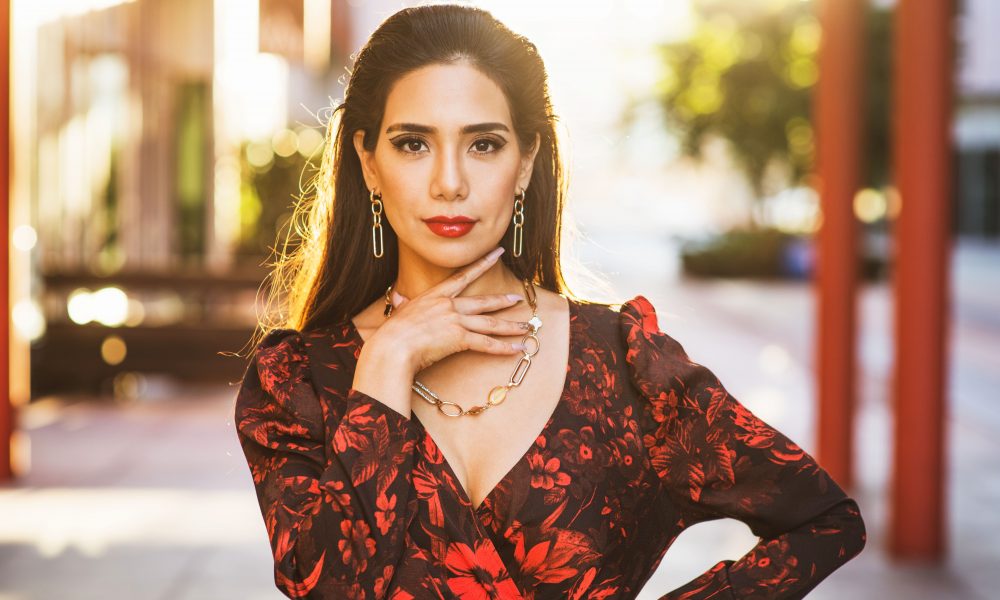 Today we'd like to introduce you to Gladys Bautista. 
Hi Gladys, we'd love for you to start by introducing yourself
It was my eleventh birthday party when I discovered the wondrous and fun world of acting. We had just finished eating the cake and opening up presents when I decided that since the party was dying down, we should just turn on the TV and watch a show. I had never seen this one in particular, but since my birthday is around Halloween it caught our attention because it was a Halloween-themed episode of "Lizzie McGuire." Once the show ended, they played the bloopers. That's when I remember realizing that these were tweens like me getting to be on Television and having so much fun doing it. Oh! And getting paid for it of course, which meant this was a job, something that I could do and most importantly knew at that moment that it's what I WANTED to be doing. I told my parents soon after about my desire to pursue acting and my parents immediately supported the passion they saw in my eyes by enrolling me in a musical theatre program for kids at the "Magic Circle Theatre" in Roseville, CA. I trained and performed a total of four musicals in the two years I was there. I was in heaven; this is where I belonged. I had found my calling. 
On my thirteenth birthday, however, my dad found a new job once again, this had been our fifth time moving, and we had to move to San Ramon, CA. I had to leave not just my school and friends, but also the theatre. I was devastated. My dad assured me that since I was about to enter Middle School they would have art classes, one of them being Drama. I enrolled and continued my training at school. Around the same age, my dad started looking for agencies to represent me. I should disclose that we had NO idea what we were doing. This was something so foreign to my dad and he was trying his best to support my dream. He somehow got a hold of about one-hundred theatrical agency addresses. I remember we sent out letters to all of them. The memory of the excitement I felt while I helped put stickers with the addresses on the envelopes is engraved in my memory. We waited, and waited, and waited, and well waited some more for responses. Out of more than one-hundred agencies, only two responded that they wanted to meet me, and one even went on to reach out to my dad over the phone and yell at him for having the audacity to contact them. We made the drive to Los Angeles to meet with the agencies that were interested and I was signed to one of them. However, the agent did have a lot of questions for my dad. Were we planning on moving to LA? NO, my family wasn't one of those. My parents had three other daughters to think about and moving the whole family for a child's dream was, well, to put it nicely unrealistic. How would I make the auditions? My dad said he would drive me. What about school? My dad assured him that we would figure it out. 
We made the drive down here three more times. Once for headshots, and twice for an audition. On the last audition, we were headed on the six-hour drive back home when my agent calls my dad to let him know I had a callback the next day for the audition I had just done. It was a Monday, which meant I had already missed school that day and was going to miss yet another day tomorrow. The look on my dad's face was one of disappointed and I could tell his mind was trying to calculate how this was all going to work. I made the callback but didn't get the job. Soon after, my dad lost his. Without the finances to help with the gas for the trips and the realization that I would be missing too much school also came the loss of my agency and quest of becoming a Disney Channel actress. 
I was a sophomore in high school and my parents started asking the typical questions that come around this time and asked what I wanted to study for a career in college. When I said an acting career, like I had always planned for in my mind, they responded by telling me that it was only a hobby and I would have to think of something that was actually attainable and realistic. The financial struggles in our family were only getting worse and I decided that year that they were right and that I had to think of something to do where there would always be a need for the profession. I came up with nursing. 
I was on my third year of community college with only a few more units to complete in order to be able to transfer to a nursing program. I was told I needed an art class to finish my general ed. "Easy" I thought. "I'll just do an Acting course, it'll be an easy A." I wasn't wrong, it was an easy A and I excelled in the class so much so that after my final performance I was pulled aside by my professor. "Have you ever thought about acting? Because you're very talented" he said. "No, never" I lied with shame. " Well, you should think about it, at least as a minor. You're very good." I left and for the following weeks, I fell into a depression. Why had I given up on my passion, my dream before really going for it, I thought. That's when I decided that I was going to drop out of college, be a bartender since I was almost twenty-one at this point and knew my parents were going to be so disappointed, they weren't going to support me, and pursue my childhood dream to become an actress. 
To my surprise, after my parents saw how serious I was about leaving and realizing they no longer had control over their adult daughter's choices, my dad urged me to stay in school and told me he would pay for an Acting School if that's what I wanted to do. I agreed and he found an Acting Conservatory that accepted financial aid. I auditioned and got accepted into The Academy of Dramatic Arts in 2013. I graduated in 2015 and the rest well has been a whole other journey but since this isn't my autobiography, I'll end this with just a few highlights since then. 
In the following years, I learned more about the business of acting, continued studying under different acting teachers, have found representation, and have gone on countless auditions and booked roles on shows such as Selena" The Netflix Series, Claws on TNT, and Criminal Minds, as well as some indie films and shorts. I continue to love my journey in this field of work and am so grateful to still be able to do what I wanted to be doing since that evening of my eleventh birthday. 
Alright, so let's dig a little deeper into the story – has it been an easy path overall, and if not, what were the challenges you've had to overcome?
Yes, so smooth. The road has been pretty much straight with no sudden turns or detours and very well paved with no cracks or potholes. JUST KIDDING! I do wonder if anyone has ever answered yes to this question though. The way I see it, life is like a roller coaster. It's amazing and I am so thankful to be alive and be on this ride called life, but in order for it to be a ride (journey), it has to have the highs as well as the lows. 
I've already talked about some of the struggles that came along with my newfound passion of acting. The constant rejection and instability of this career is always something that I have to continuously work through. I've had really hard times financially as well and have been in and out of debt multiple times. The classic story of ramen, yeah been there. Thank goodness I love cup of noodles. Try it with some lime juice and jalapeños, it's BOMB. 
The worst struggle I've had to endure is one that connects us all as humans, one that we all collectively fear. In 2017, I lost my sister and best friend due to suicide. She was a year older than me and was an angel walking among us. She was generous, selfless, kind, was always the first to forgive, even when it was clearly not her fault, and loved unconditionally. The best way to describe her would be that she had the soul of a dog. Just that pure of heart and spirit. 
The following years were the most difficult in my life. Grief is a monster to overcome. The constant rotation of feelings of anger, shame, guilt, sadness, and what-ifs. Sometimes feeling them all at once, can make you feel like you're losing your mind. No one prepares you for it. The pain which I once thought was only mental, I quickly found out also presents itself through actual physical body pains. There was constant breakdowns, I cried every single day for about two years and then the crying episodes started having some space in-between. Luckily, I reached out for help soon after it happened and started doing therapy weekly which I cannot recommend enough. 
In December 2021, when the world was still full of fear, confusion, and the unknown, yet, so close to distributing the vaccines and we saw a glimmer of hope; I lost my father due to the virus. I thought I was cursed. I had now lost two of my core family members that I loved so dearly. Here I was with my first recurring role on a Netflix TV show that my dad had patiently waited to announce for over a year and he was gone. Not to mention he had just become a US citizen the month before, a lifelong dream of his. I admired and still am in awe of my father. He was the smartest man in the room, was quirky like me, loved nature so much that he studied and got his Ph.D. as a biologist so that he could help the environment by showing how something such as the chinook salmon needed to be protected because of the butterfly effect it had in our ecosystem. He supported and loved his family unconditionally. My mom and sisters were his whole world. He did everything for us. Including bringing us to the U.S. His dream was to give us a better future, through education and the opportunities this country provides. 
The lessons I learned through my hardships, struggles, and loss are ones that I constantly remind myself off. Nothing in this life is permanent. not even the emotions that come with pain. When you're in them you think the feelings of sadness will never go away, but they do and you will experience joy again. The number one way to get me out of a dark moment has always been coming back to gratitude. Peace of mind is what I value and strive for in my life. In order to do so, I've learned to accept the past, embrace the present, and envision the best possible outcome for the future. When expectations of that future aren't met then I go back to letting go of expectations and coming back to acceptance. 
Thanks – so what else should our readers know about your work and what you're currently focused on?
In 2019, I was blessed with the opportunity to be a part of the series made about Selena Quintanilla's life. Growing up in a Latin household meant that the television series we watched included telenovelas, El Gordo y La Flaca, and Don Francisco. I remember in Don Francisco there was a segment where they had young kids come in and show off a talent of theirs. Many young girls would dress up as Selena and sing one of her songs. Before knowing I wanted to become an actress this was the first time that I thought I want to do what they're doing and sing a song on this show. I always liked the idea of performing. I started practicing and listening to her songs but never got a chance to audition for the show and soon forgot about it altogether. I did however learn her song "Como la flor" and sang it in front of my parents a few times. Her song "Dreaming of you" was also one that I use to sing to my sisters whenever they had trouble falling asleep. You would think then, that when my agent sent me the audition to put myself on tape for the role of Selena in Selena: The Netflix series I would be ecstatic, I wasn't. The audition required you to sing a song of hers, and I had convinced myself by this point in my life that I couldn't sing. Thanks to my losing the role of "Annie" in the musical in eight grade because I couldn't hit the notes for the songs after having nailed the acting audition and being reassured by my peers that I would definitely be playing the role of Annie. I told my agents to turn it down and that there was no way I was going to embarrass myself in that way infant of casting. My wonderful agent assured me that they were paying closer attention to the acting rather than the actresses singing abilities. I ended up being convinced and put myself on tape and to my surprise got a call back with the producers for the role. I didn't get it but instead, I ended up reading for a different role on the show and got the offer to play "Vangie." It was my first recurring role and I couldn't be more proud that it was on a show being made about Selena's life story. A true role model and legend. Later that year I auditioned for the role of "Georgia" on Claws on TNT and ended up getting that as well. I was filming both at the same time traveling from LA, Mexico, and New Orleans. My dream of being a working actress had finally come true. I had finally accomplished what so many people thought was an impossible dream for a little first-generation Mexican girl. 
Contact Info:

Image Credits
Warren Jennings
Suggest a Story:
 VoyageLA is built on recommendations from the community; it's how we uncover hidden gems, so if you or someone you know deserves recognition please let us know 
here.