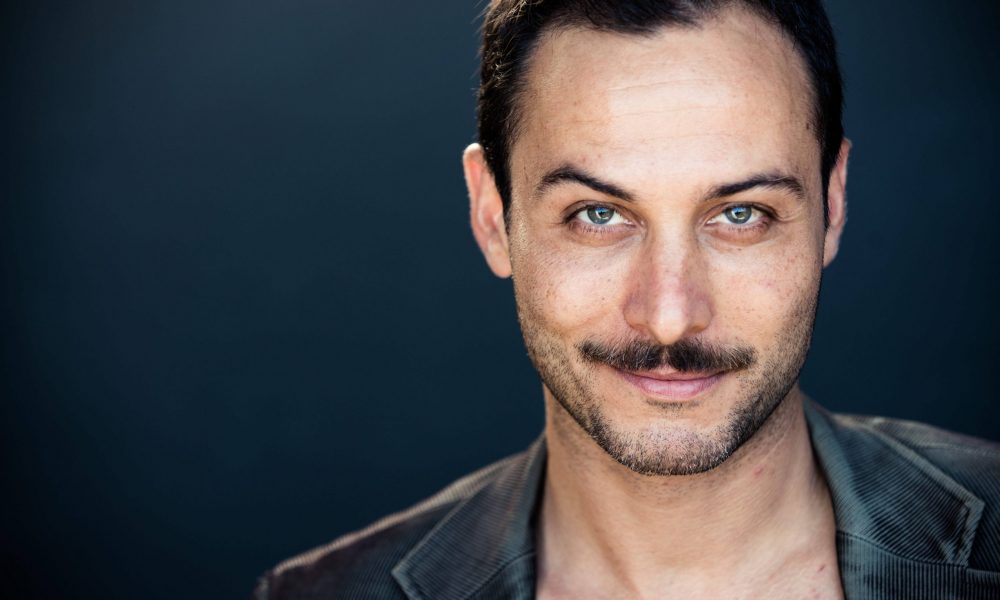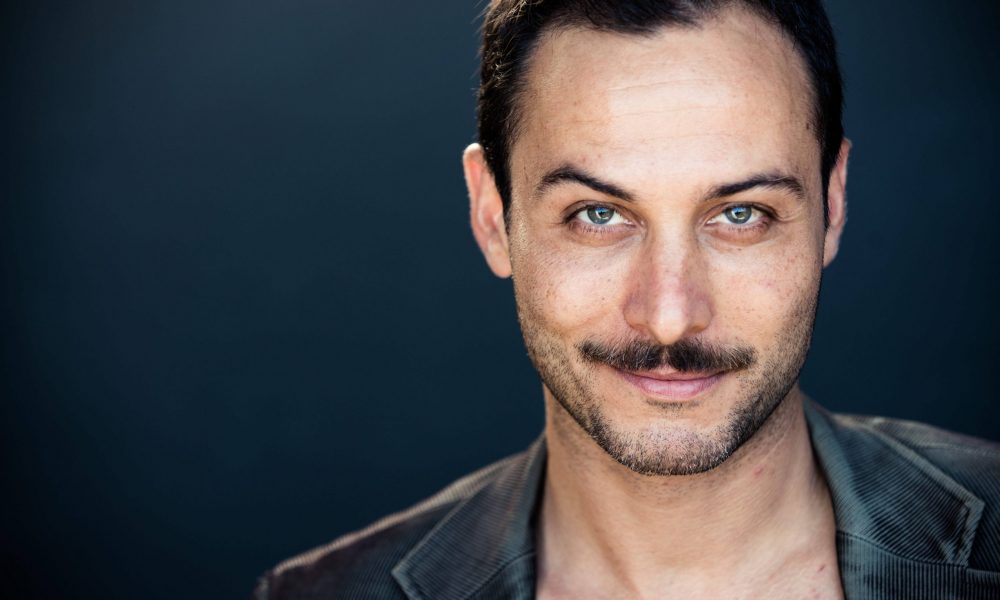 Today we'd like to introduce you to Giuseppe Russo.
Thanks for sharing your story with us Giuseppe. So, let's start at the beginning and we can move on from there.
The first time I walked on a stage was in Rome, my hometown; I remember I instantly fell in love with acting. It was the audition to get into my very first acting class, I was supposed to perform a little improvisation. Since I'm also a musician I was asked to play an invisible piano in front of me. I still remember that amazing mix of adrenaline, freedom and joy… I promised myself: I will search for that feeling again and again for the rest of my life! I had no idea what I was signing myself up for, but that was the first step of an incredible journey that eventually led me here to Hollywood almost 20 years later.
But let's not skip to the end! At the beginning, the only acting I was doing was in acting classes. But pretty soon after, I found my first representation and I started auditioning. It was a very exciting time in my life! I shot a national commercial for the chocolate brand, Kinder. The commercial was such a huge success that I experienced a little bit of celebrity for the first time in my life… I was definitely not comfortable with that. In the meantime, I became the "young actor" of a very active theater company directed by Claudio Boccaccini.
I played alongside that amazing group of artists in dozens of plays around Italy. I felt that I had found my artistic family. On one hand, all of those years were an incredible source of experience, but from another point of view, I understood that this family was my comfort zone. I knew that if I never stepped outside of my comfort zone I would become lazy and just stop growing.
For almost 20 years I acted in theaters and on television. I earned important credits in major Italian TV shows, won awards and produced a very successful one-man show. But something was missing. I always had a secret project deep in my heart: move to Hollywood and turn my Italian acting career into my personal American Dream. In order to realize it, I started studying both acting and English again. In a few months, I met an American acting coach, Bernard Hiller. I'm very thankful to him for inviting me to Los Angeles to attend one of his international acting Masterclasses.
I was finally living my dream or at least a preview of it. Everything in LA seemed so cool and impressed me so much that I applied to receive a US working visa as soon as I got back to Rome. In my mind, the dream was already a plan! I would move there, I would work hard to collect as many credits as possible, I would apply for a Green Card, and in a few years, I would find myself receiving that golden statue that all actors look for.
The plan was clear, how to realize it, definitely was not…
One year later, I landed at LAX with a Visa in my pocket, as excited as a boy in a candy store. But the reality I had to face was shocking: I soon realized that my knowledge of the English language, especially everyday American English, was not as strong as I thought (80% of the time I couldn't understand a word), my bank account quickly drained out, the side jobs I found didn't pay so well, and the only auditions I was called in for were student projects! But I was in Hollywood!!! My Buddhist practice helped me to stay positive and focused and I'm pretty sure that it also attracted a lot of good fortune and protection.
Soon I found a new day job with better pay and a commercial agency that started pitching me for much more interesting projects. These eventually resulted in several bookings. I shot a campaign for SMUD, the Sacramento electric company. I still remember how excited I was to fly to the capital city of California. Soon after that, I booked two more commercials in a row: a national NBA commercial and a worldwide internet campaign for Kuvee. This sequence of jobs really reassured me about my chances of actually work in USA, but it was still not enough to allow me to permanently stay. My goal was to get the Green Card, a feat that would prove to be very difficult.
The U.S. government requires a lot of evidence that you are in fact a working actor with substantial credits in order to grant you the GC. One of these crucial pieces of evidence came along when I booked a part in the Francis Ford Coppola short movie Distant Vision, I didn't expect to meet Mr. Coppola at the audition, but I was wrong! When I went in I saw this smiling, jovial man welcoming me in and ready to find out who I was. It was the most incredible audition of my career! He made me sing, improvise in different Italian accents, play the piano and tells him about my life… Mr. Coppola is an incredible artist and a warm and caring human being.
Despite this significant credit, Immigration was not satisfied yet; I needed something more. After a few months (my visa was going to expire very soon), Ryan Murphy cast me to play in a scene with Alfred Molina in the pilot episode of FEUD for FX: it was the icing on my Green Card cake! I found myself shooting at FOX studios, acting along with one of my favorite actors and directed by a current industry legend.
I felt that Hollywood was embracing me, telling me: "We want you here to stay!" Finally, my GC application was strong enough and on the following Christmas Eve, I received one of the best emails one could ever receive from an attorney. It read something like this: YOUR GREEN CARD HAS BEEN APPROVED. I think that it was the best Christmas of my life!
A few months later I was called in for an audition for an independent film named INSITE. The role I originally read for was an American criminal, but my Italian accent inspired the Director Jere Koistinen to create a new character. Antonio, a sharp but laid-back Italian mob guy was born! At the time of this interview, I am just getting back from shooting in Finland alongside Academy Award nominee, Eric Roberts, the Finnish celebrity, Janni Hussi, Cameron Duckett, and Kamy Bruder among the others. I really believe that this movie will be a great success.
The story is compelling and well played by the actors; but besides that, the energy and the unity among the cast and crew that I experienced on this set was–frankly speaking–unique. Our very young, but very talented director, co-writer and co-producer, Jere Koistinen, moved mountains to assemble men and resources for what has become a huge production for an independent film, a tiny miracle; and I will always be thankful for this adventure.
Now when I look back on my story, I really feel that dreams can became reality if you fight hard enough for them. And sometimes the reality itself is even better than what you dreamed.
Great, so let's dig a little deeper into the story – has it been an easy path overall and if not, what were the challenges you've had to overcome?
This job is characterized by ups and downs, and often when you are living a moment of intense work or artistic accomplishment you can face hard challenges. At the end of 2010 when I was living one of the most compelling and inspiring theater experience of my career, a self-produced one-man show entitled "Tommy", I started feeling a lack of motivation and self-confidence. My career became stagnant, my personal life was miserable, one of my best friends suddenly died, and I slowly lost faith in my Buddhist practice.
It's hard to explain, but I think that everything was connected. I needed to go through this "existential winter" in order to become stronger and learn how to win over my life's obstacles. I needed to go through a major crisis to find the courage to fight 100% to change my circumstances and realize my dream of a stable and successful international career.
Unfortunately, a dream can also turn into a nightmare! My worst fear was that something bad could happen to my parents while I was far away: on March 2016 I lost my Mom. But I knew she wanted me to keep fighting to realize my dream. Despite this incredible loss, and with her memory in my heart, I came back to LA and worked even harder to accomplish my goal. A few weeks after I came back from Italy I was called in for the Francis Ford Coppola audition that I told you about before: I really felt that this was my Mom's gift.
Please tell us more about your work.
I think that one of the things that sets me apart from the rest of the actors here in LA is that I'm a native Italian. It's interesting because depending on how you look at it, my Italian accent could be a problem or a benefit! If I my goal was to blend in and go out for all the roles listed in the breakdowns, it would be an obstacle. But it becomes an amazing one-of-a-kind characteristic if I embrace it and use it to stand out from the crowd. I think that I booked more than half of the jobs I went out for because of my accent, and not despite it.
I recently voiced a national Red Bull commercial which was specifically looking for an actor with an authentic Italian accent. There have been many times when I went in for roles which didn't specifically ask for an accent but my unique way of delivering the lines motivated the director to change the character's nationality. I love being Italian and I really enjoy showing my culture to the world.
Do you look back particularly fondly on any memories from childhood?
One of my favorite memories from my childhood is when my father taught me how to fish for sea urchins in Sicily. I remember how proud I was showing my Mom the results of my hunt. And most of all… how delicious they tasted!
Contact Info:

Image Credit:
Jordan Engle for OG Photography, Chris Wood for Michael Roud Photography
Suggest a story: VoyageLA is built on recommendations from the community; it's how we uncover hidden gems, so if you or someone you know deserves recognition please let us know here.