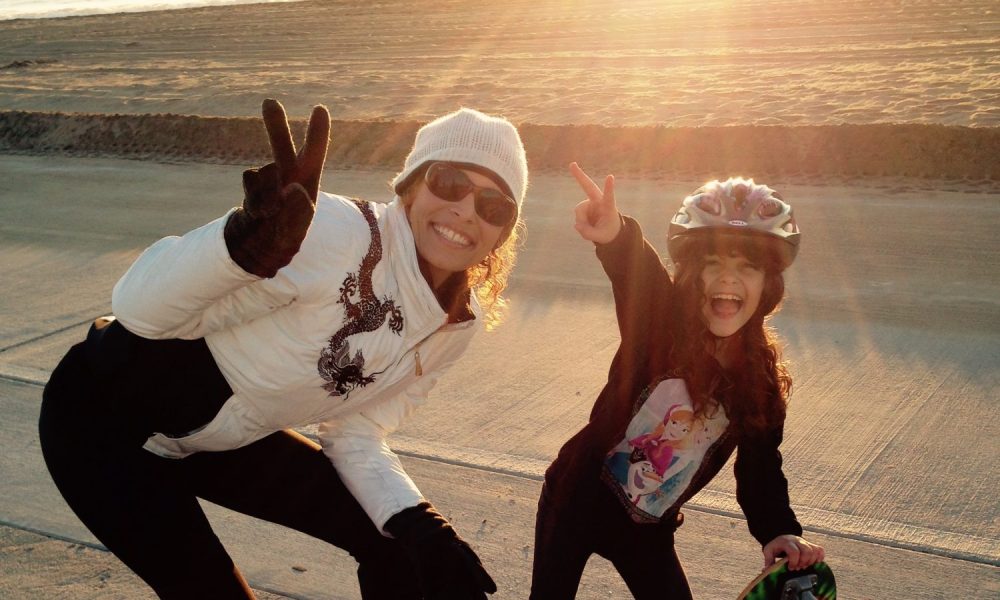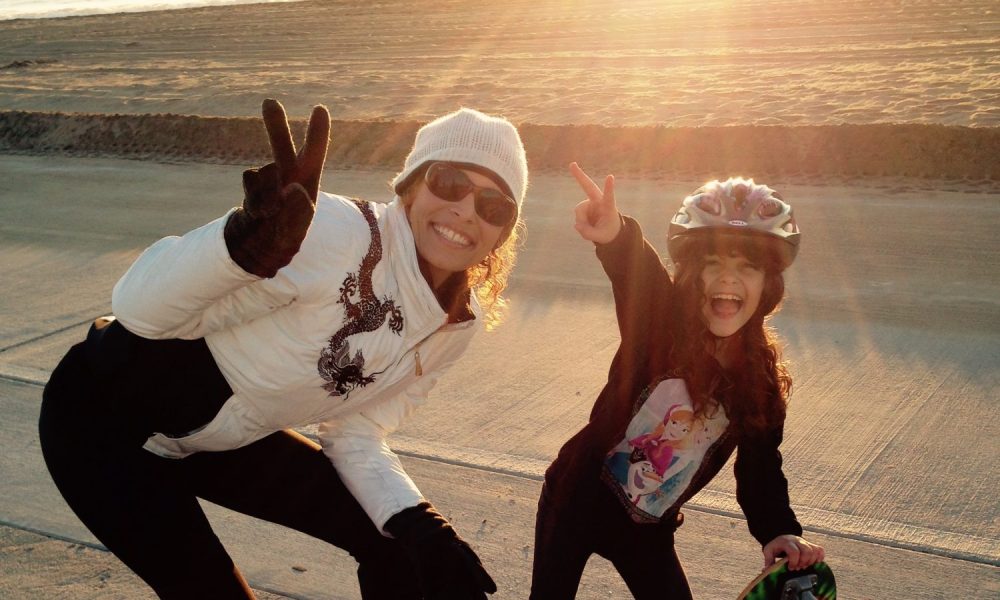 Today we'd like to introduce you to Geeta Novotny.
So, before we jump into specific questions about the business, why don't you give us some details about you and your story.
My path as a wellness practitioner specializing in voice and sound began with my career as a musician and performer, a career that was challenged from the beginning by my lifelong battle with severe chronic asthma, which proved later in my life to be my most important healing gift. In spite of my limited lung capacity and the intensive medication I started taking to treat my asthma from an early age, I never let my condition hold me back from anything I wanted to accomplish. I was determined to pursue a career in music as I considered music to be my greatest source of healing and self-expression, and truly my first language.
My siblings and I were raised by an exuberant Irish mother and an industrious Indian father both in the medical profession in a small town in rural Western Pennsylvania. Despite what would seem like rural limitations there were no limitations to the music and sports opportunities we had. I took advantage of every activity my small rural school had to offer as what thrilled me the most in life was learning and mastery. I received my B.F.A. in Vocal Performance from Carnegie Mellon University where I was a two-time recipient of the Harry G. Archer Award Scholarship and the Charlotte Black Memorial Scholarship and pursued my Masters of Music degree at the University of North Texas where I was awarded a full-time teaching fellowship. During and after my education, I performed as a classical singer in a wide range of principal roles nationally and internationally with esteemed opera companies and symphony orchestras from New York City's Carnegie Hall and The Metropolitan Opera House to the stages of the Los Angeles Opera and the Aspen Music Festival.
I was truly fortunate to enjoy a vibrant career as an award-winning vocalist, actor, teacher, and published writer; however, when I chose to become a mother, my world beautifully shifted. I was still touring and performing during and after my pregnancy, but during my pregnancy, I became very fascinated to how sound effected the baby in the womb and thus my journey was launched into discovering the healing effects of sound. I was also a music columnist for a magazine at the time, and I submitted my last article on how sound effects the baby in the womb and that became somewhat of an homage to my daughter. After giving birth to my daughter I was still performing, but that calling became even stronger as she opened up a world of knowledge, intuition, and understanding about life that enhanced any passion I was endeavoring. But I knew I still needed to find my purpose.
In 2011, I was asked to donate a musical track to the filmmaker, David Lynch's philanthropic record label to support the David Lynch Foundation whose mission is to provide Transcendental Meditation to every facet of the world. I joined forces with Andy Summers, the guitarist of the band, The Police, and we donated a track of the Gounod/Bach Ave Maria with voice and electric guitar. The David Lynch Foundation thus gifted me with Transcendental Meditation for the track and by my 3rd class my world literally, figuratively, and metaphysically shifted, and I knew my spiritual and purpose path had begun. I needed to know anything and everything there was to know about sound, but I also had some decluttering to do in every realm of my life. I had to make some painful personal decisions, and by 2012, I had deconstructed one life to rebuild another. We sometimes cannot cure pain without pain.
However, my fraught relationship with my asthma and the many medications I was taking to treat it was a continuous source of conflict within me, and it began to cause physical detriments to my body. Through many a multi-dimensional voyage through research, faith, trust, will, and determination supported by my devoted meditation and yoga practices, I decided to completely eliminate my use of any and all medication and attempted to permanently rid myself of my asthma through non-Western medical healing modalities. I essentially healed my asthma and have never looked back. This journey, a trial both physically and emotionally taxing but ultimately so rewarding, led me to the discovery of my purpose path that I could have never imagined before.
My purpose now is to teach and guide the mind, body, and spirit to self-empowerment and healing through voice work and sound therapy through my own methodology built on my aforementioned endeavors and my own self-healing journey. In my work as a sound therapy practitioner, I use 15 quartz crystal singing bowls and other sound instrumentation in combination with my singing voice to produce and harness resonant harmonics and overtones that can deeply penetrate the body and mind to create balance and recalibration. My sound healing is very medicinal in nature. In my work as a voice and breath coach, I teach my clients to essentially treat themselves, developing their ability to access their own breath and voice and thus address healing and growth from the inside out.
The aerobic qualities of singing and deep breathing strengthen and exercise the abdominal core, heart, and lungs which oxygenates the blood, increasing circulation in the muscles and organs. This also reduces pain, boosts the immune system, lowers blood pressure, burns calories, and clears sinuses. The concentrative aspects of singing heighten physical and mental awareness which places you in the moment where anxieties are allayed. This also creates mindfulness to alleviate our fight or flight responses, releases dopamine and endorphins, the "feel good" hormones, releases oxytocin, which alleviates anxiety and stress and promotes trust and bonding, and improves speech by building and strengthening the muscles we use to speak.
The musical elements of singing (rhythm, melody, and harmony) can align the energy centers (the chakras) of the body, which also sparks the creative centers of the brain, alleviates feelings of depression and loneliness, and sends vibrational energy through the body, which has healing properties. Singing is a pathway to authenticity. Singing helps us find and keep our authentic voices revitalized; making it more than just a tool we use to communicate, but also an instrument for healing, inspiration, and creativity. Singing is our birthright. Our voices are a gift to give, and through singing, we can thus integrate our empowered voices into our everyday lives.
I took the time to deeply study, research, and experiment with my method before putting it out into the world. I admit I was a bit reticent at that time, as what I was pioneering was a bit unconventional and a far cry from the operatic stage; but I was happily forced to let go of the reigns when in 2016 the Los Angeles Times did a story on my Vocal Immersion Sound Bath, and my brand Revolution Voice was born. I took every opportunity I could to refine my skills as a practitioner in the healing arts, as a musician, and an entrepreneur, and thus my client base grew and grew by word of mouth and some fortuitous press here and there.
Over the past few years, besides maintaining a thriving private practice, I have also had the opportunity to teach my singing workshops and perform my Vocal Immersion Sound Baths at wellness institutes and meditation centers such as The Esalen Institute and The Integratron in Joshua Tree. I have also had the opportunity to present my method for experiential workshops at educational institutions such as UCLA, and also to have had the opportunity to work with luminaries such as Deepak Chopra. I am very humbled by these opportunities and look to the future with an expansive mind to continue to grow and evolve my practice.
Understanding the way sound frequencies work can seem a bit intangible. When I use the quartz crystal singing bowls -some of which are up to 20 inches in diameter, and 1/2 inch in thickness- and add my own voice to them, we produce an extremely powerful analog sound wave that can shift matter. Our bodies are 60-70% water, and through the bones, muscles, tissue, and cells we are essentially energy- light. Light and sound are synonymous entities, so when you expose your body to these powerful sound waves emitted from the quartz crystal singing bowls and the human voice, your body's essential matter responds to realign that energy into balance.
Quartz crystal singing bowls are engineered almost entirely of quartz crystals, a mineral known for its electrical properties. Quartz crystals are used in many items such as watches, cell phones, and computers because of their ability to convert electrical energy into vibrational energy and vice versa, thus allowing these systems to work together in harmony. In the case of the singing bowl, a striker is used to apply pressure to the perimeter of the bowl, which converts the energy to a form that recalibrates the body.
Each bowl is designed to sound a specific note in the musical scale and helps balance the chakra designated to that note. Some people describe the experience as deeply penetrating, very meditative, and providing serenity and profound rest to others feeling a sensation of floating to others feeling the transformation in a completely different way than they've ever experienced before that has lasting effects in every facet of their lives. I have an immense love for all of my clients and the empirical healing evidence to the work I and the work they do in tandem with me is undeniable.
We are all born to have pure experiences through the senses. As organic food is optimal for our bodies, so is pure sound nutritive and essential for our cells' development and potential. Sound healing has been clinically shown to be effective in treating people recovering from traumas, suffering from stress-related disorders, chronic pain, and chronic illness. Our cells emit sound pulsations over the course of their metabolic processing, so the resonant/healing qualities of this pure sound recalibrate the cells that may have been imprinted with disruptive pulsations from the results of emotional traumas, stress, toxic substances, and pathogens.
As we are bombarded by digital sensory and the stresses of modern life, the pure tones generated in the sound therapy also fine-tune the brain's perception of sound, clear our auditory system, and balance the energy centers of the body; all of which awaken the intuitive and creative part of the brain, balance the nervous system, and release anxiety to offer a meditative state. It is this revitalization that allows us to reconnect to our humanity.
Has it been a smooth road?
As I mentioned, my lifelong struggle with asthma has been a challenge that has actually defined my purpose path as a wellness practitioner. Another challenge, but one that poses possibility and excitement for the future, is that sound healing is still not a commonly known or sought-after treatment in the US despite the many scientific and medical studies and trials that have been done on the effectiveness of sound therapy.
I was exposed to a very traditional Western approach to healing as both my parents were in the medical profession. In sound healing -which is originally an Eastern practice, dating back thousands of years to its use in temples and monasteries as a meditative tool and in Ayurvedic medicine- I see a possibility for these two approaches, which are often mistakenly seen as oppositional, to come together and support the other in absolute integration.
Western medicine offers us the scientific analysis and research that informs us on how sound healing, an essentially holistic practice, can be treated as a completely legitimate and highly effective treatment. There is still more to be discovered about the relationship of the mind and body to sound, but I am excited to be a pioneer in promoting this modality, and I am excited about the discoveries yet to be made.
We'd love to hear more about your business.
My business, Revolution Voice, is a revolutionary method and practice that uses the voice and sound as a bridge between music and wellness while delving extensively into the art and science behind these modalities. Built on my philosophy that voice and sound are our greatest sources of therapeutic healing; I have taken my 20+ years as a professional vocalist, my extensive teaching experience, and my knowledge and practice of the healing arts to provide a transformative and highly-effective, multi-dimensional approach to vocal training, vocal coaching, singing workshops, sound therapy and performances which affords deep healing, self-discovery and empowerment.
My work as a voice teacher / coach involves private and group sessions, intensives, and my specialized group workshop: Discover Your Voice: Revolutionize Your Life™. As a sound therapy practitioner, I offer a sound therapy treatment unique to Revolution Voice: my Vocal Immersion Sound Baths™, both in private and group sessions, as well as for events, workshops, and conferences. Unlike other sound bath experiences, I use my own training as a professional classical singer to harness the resonances of the quartz crystal singing bowls and combine them with the resonances of my own singing voice, in many ways enhancing and adding the human nurturing element to the otherwise crystal-generated sound waves. I also continue to be a professional performer. So my experiences bring transcendence in the realms of healing and what arts and entertainment can bring to our lives.

My clients include Grammy Award-winning and Academy Award-winning talents refining their skills to my non-professional vocalists and clients who deeply benefit from the therapeutic and confidence-building benefits of singing and sound: clients of all ages and walks of life, skill levels, and singing styles come to me for my passionate and all-encompassing style of teaching and for my transformative voice and sound therapy. Each session is tailored to the client and guided by the moment in a safe, nurturing, and confidential space. The ultimate focus is on growth and precision, not perfection.
I am most proud to hold nurturing and safe space for my many beloved clients who can be working through very difficult emotional and physical traumas and intense transitions of life growth. I am honored and privileged to work with each and every one of my clients as we create a flux of learning and empowerment together.
Is our city a good place to do what you do?
Los Angeles is a perfect city for Revolution Voice to offer its services in, as it is arguably the foremost hub for the entertainment industry, and especially the music industry. Los Angeles provides a spirit of endless possibilities, where pioneering and fusion can happen in a liberal and open-minded landscape.
We experience a degree of varieties of sound amplification that is perhaps unmatched anywhere else. From amplified sound in both the making and viewing of films, to its use in music, to electronically generated sound made by the machines in our lives surrounding us; the population of LA is constantly surrounded by sound.
On the one hand, this makes us exceptionally experienced and appreciative of sound and silence. On the other hand, the cacophony of sounds can leave a stressful and toxic imprint on our wholistic bodies.
We are used to seeking sound as a constant source of entertainment, in the TV and movies we watch, in the music we listen to, in the social media videos we watch on our phones, but we rarely seek it as a source of healing.
Contact Info:

Image Credit:
Melinda Dahl at Dahlhouse Photography and Productions, Greg Allen, Ran Pink, Corey Burns. Photos courtesy of the Musical Instrument Museum, The Harmony Project, Getty Images, Awestruck TV featuring Glozell.
Getting in touch: VoyageLA is built on recommendations from the community; it's how we uncover hidden gems, so if you know someone who deserves recognition please let us know here.