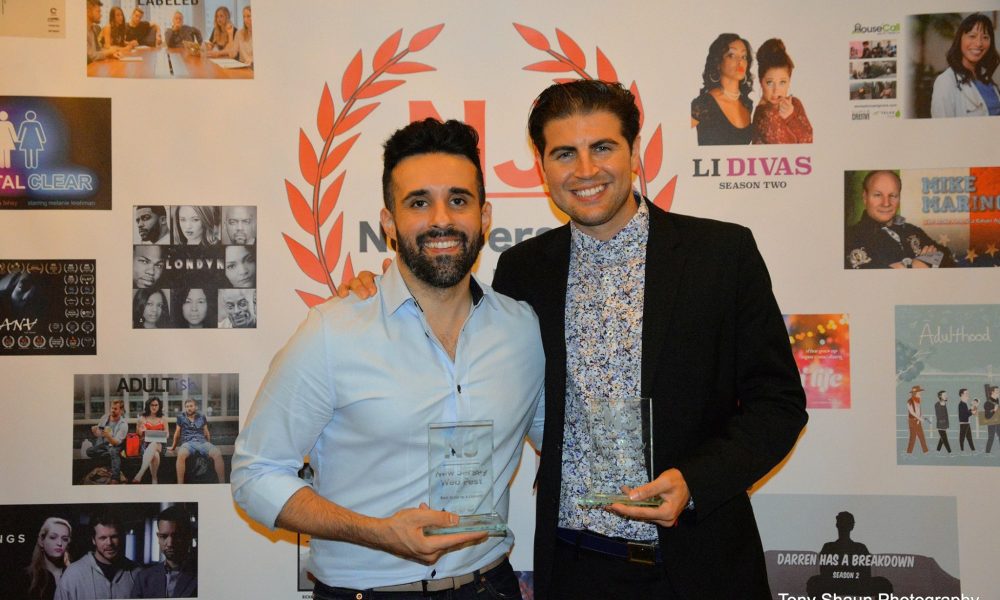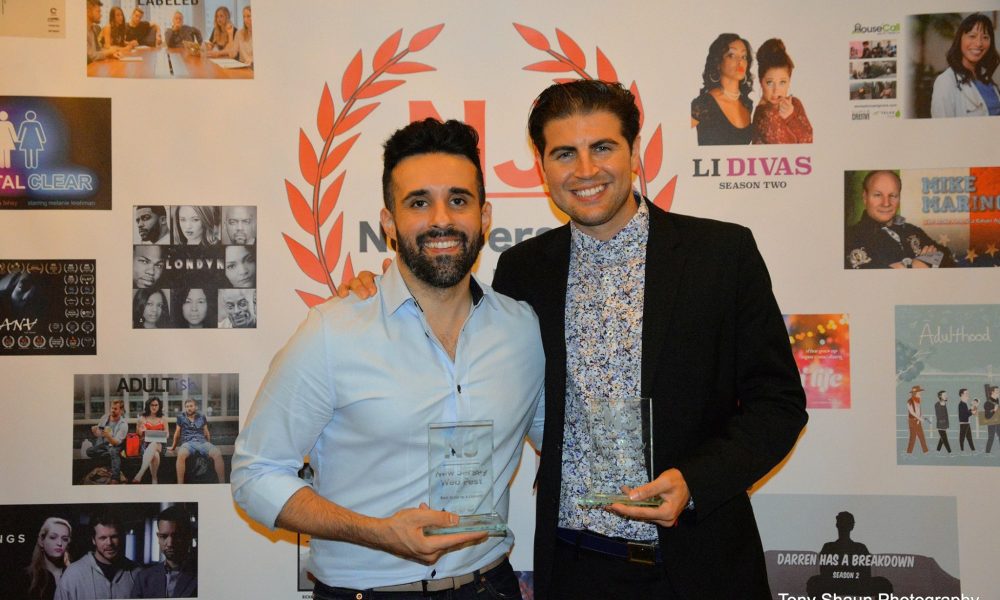 Today we'd like to introduce you to Freddy Giorlando.
Freddy, please share your story with us. How did you get to where you are today?
I started my career as an actor in New York City nearly a decade ago when I began taking classes at the infamous HB Studio. It was there that I was able to develop a solid foundation and grasp the importance of technique and the craft of acting. Aside from taking classes, I would seek out and and all opportunities that provided me the opportunity to simply do what I love: act. Whether it was doing student films, theater, or independent non-union work, I knew I had found my calling.
The theater was a great introduction, and truly a game changer for me as an actor. On stage the actor makes a commitment to the cast and crew to work together as a team to tell a story as truthful as possible. Unlike television or film, there are no cuts. Once the curtain rises it's go time, and there is no turning back. The theater taught me discipline, gave me a strong work ethic, and I was able to experience how important it is to work with your team synergistically to serve the story and the audience. I recommend any actor starting out and an actor looking to sharpen and strengthen their instrument to always go do a play.
After a few years of hustling in New York, I got signed to an agency that lead to my first few professional bookings. In 2016, I had the honor and pleasure to work with Martin Scorsese on the pilot episode of the HBO TV Production of "Vinyl". That was a dream come true and a great experience that allowed me to further build relationships with most of New York's top casting offices. Then in 2017 I expanded to producing by partnering up with Leaving Normal Productions founders Rob Alicea, Scarlett Camargo, and our buddy Scott Rocco to produce and act in the award-winning TV Pilot "Adulthood".
I made the decision around that time to take the experience and knowledge I gained from working in New York and make the move out to Los Angeles. I immediately hit the ground running, all the while continuing working on the development and pre-production for "Adulthood". In October of 2017, "Adulthood" premiered at HBO's NY Latino Film Festival to critical acclaim; it was a tremendous win for the entire team and proved what I've always known – that with the right team all focused on achieving the same goal, you can make magic happen. Later that year I would also make my Los Angeles theater debut with "Pizza Man". It was an amazing experience being able to get back into the theater and work with amazing people out in the city of dreams.
In 2018 "Adulthood" really started making a huge splash in the festival circuit back east in New York, so while the show was garnering buzz I decided to co-produce and star in Arthur Miller's "Death of a Salesman"; the character of Biff Loman would turn out to be one of the most challenging roles I had ever taken on. We started pre-production towards the end of 2018 and opened in April 2019 to sold-out audiences at "The Secret Rose Theatre" in North Hollywood. We had a wonderful run and an incredibly successful production. It was arguably one of my favorite experiences of my career to date.
One of the things I love about LA is you never know who you are going to meet, whether that's during production, or simply while running around town on the grind. While working on "Death of a Salesman" I had the opportunity to get involved in an organization and a community that means a lot to me. The first is a non-profit organization called Engage The Vision (@EngageTheVision) that mentors inner-city kids on a consistent basis weekly during the school year, and the second is a weekly mixer that I was able to create called The Creatives Mixer (@thecreativesmixer), a weekly gathering at Breakroom 86 where artists came to hang out and connect with one another. Since the pandemic, we have brought The Creatives Mixer Online where my co-host Rob Alicea and I interview an industry professional Thursday nights, offering career advice to the attendees. I want to give a HUGE shout out to my buddy Cottrell Guidry for getting me involved with both the mentorship program and getting me started with The Creatives Mixer at Breakroom 86. Thank you, buddy!
As the end of 2019 rolled around, my partners & I were able to get into rooms at different production companies and platforms to pitch "Adulthood" and as of now, we are gearing up to shoot a whole short-form season scheduled for first quarter 2021, pending the pandemic.
In these uncertain, and sometimes scary, times, I encourage everyone that is reading this to keep safe and take the proper precautions in order to stay healthy. If you are blessed to have your health during this time, I also encourage you to make use of the time by sitting and reflecting on your life and where you want to go in the upcoming future. I encourage you to create. Pick up that pen to write that script, learn that language, or simply take this time to be with yourself.
The silver lining throughout all of this for me aside from having my health, and being able to spend time with my family and my son, is having the opportunity to maintain and grow The Creatives Mixer Online. I'm also excited to announce that I have signed on to produce Lee Aronsohn (Co-Creator/Exec. Producer of Two and a Half Men/Big Bang Theory) and Jason Kyle's (TV Development Sony Pictures/CBS) digital online shows Co-Pilots and Q&A series in conjunction with their "The Creators Writing Room".
We're always bombarded by how great it is to pursue your passion, etc – but we've spoken with enough people to know that it's not always easy. Overall, would you say things have been easy for you?
I think any road worth traveling on your journey toward your greatest self, or the career of your dreams, is never smooth sailing. In my opinion, it is necessary for your evolution as a person and artist to constantly be challenged by life… to learn and adapt to sudden changes and circumstances. So the struggle precedes the growth in my experience. I learned to adapt a mindset that all things are happening for me, and not to me. Two things are for sure in life, death and change. So to be able to grow, evolve, and adapt is an essential necessity to living and growing towards transforming into your greatest self.
I think having a son at a young age of nineteen was difficult for me mentally. It made me grow up and take responsibility by stepping into fatherhood at an early age, and lit a fire under my ass to make something with my life. I made the decision that it had to be something I enjoyed doing so that one day I can tell my son that he, too, can do whatever he can dream; it's important for me to be living proof of that. Fatherhood, and my son Anthony, have been by far the biggest blessings of my life.
From a career standpoint, constantly being rejected as an actor in auditions was tough at first. It was something I had to learn from and adapt to. I realized the best thing we can do as actors is to go into whatever opportunity is presented as prepared as possible, and only focus on that which we have control over. Everything else is out of our hands.
Making the move to LA from New York was also a big leap for me, and something that caused me to move out of my comfort zone. These past four years have caused me more growth than I have experienced in my entire life. I got comfortable being uncomfortable out here and focused on the joy of living while enjoying the moments each day brings. Out here, every day is a new day and you really don't know what lies ahead as you make your way day in and day out of your hustle. I encourage anyone that is reading this that is thinking of making that leap to LA or any other market or city to just do it! I know it sounds corny, but I love the cliche that you won't know how high you can fly and soar until you take that leap of faith off the mountain of uncertainty towards the unknown.
We'd love to hear more about your work and what you are currently focused on. What else should we know?
I'm blessed and proud to say I have connected with many amazing people, and have built really solid personal and work relationships in Los Angeles. From acting and co-producing "Death of a Salesman" out here, to producing and acting in the upcoming series of "Adulthood". From being a leader in the non-profit organization "Engage The Vision" and mentoring the kids, to being able to bring a community of artists together with "The Creatives Mixer".
Now I have the pleasure and opportunity to produce with Jason Kyle and Lee Aronsohn, which is a dream come true. on a few of their digital shows in conjunction with "The Creators Writing Room." I know in my heart and soul I am doing what I am meant to do in this world… to create, connect with, and help people. I just want to continue growing as an artist, businessman, and human, along with my friends and fellow artists. Rising tides raise all ships, and it takes a village to make it happen.
What were you like growing up?
Ever since I was a child growing up, I always enjoyed making people laugh and performing for family and friends. As I got older, I realized that was my way of communicating and connecting with people. Whether I was being the class clown, or performing in talent shows and school plays, that was my way of living and expressing myself. Whether it was playing drums in 4th grade for the school talent show, or doing plays throughout middle school, I was, and still am, very extroverted. In retrospect, I was born a performer it seems. I always enjoyed connecting with people and hearing their stories – where they came from, their backgrounds… hopes and dreams. I can say that way of living and existing has served me as an actor, and as a person.This is who I am.
Contact Info:
Suggest a story: VoyageLA is built on recommendations from the community; it's how we uncover hidden gems, so if you or someone you know deserves recognition please let us know here.