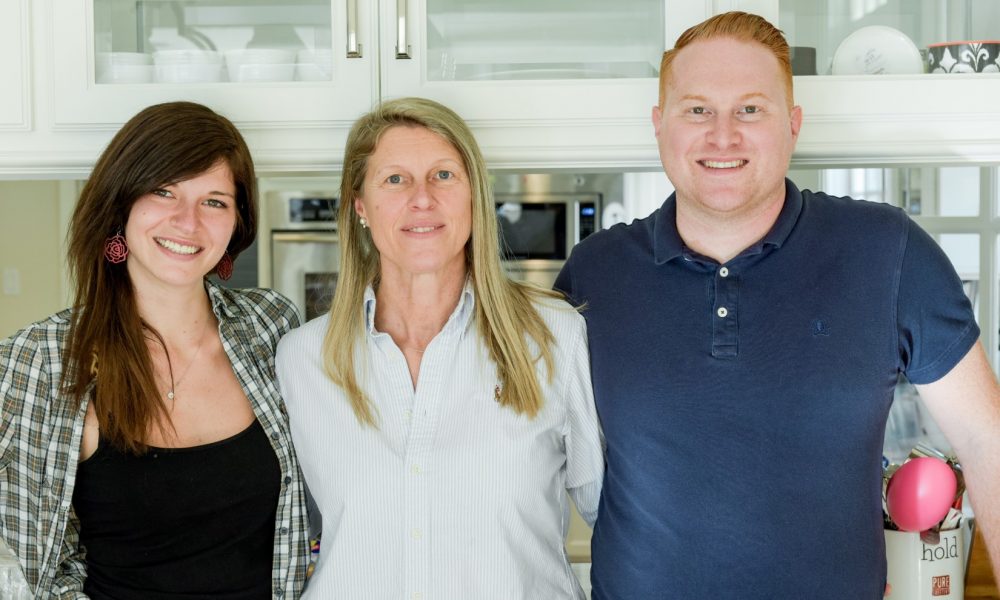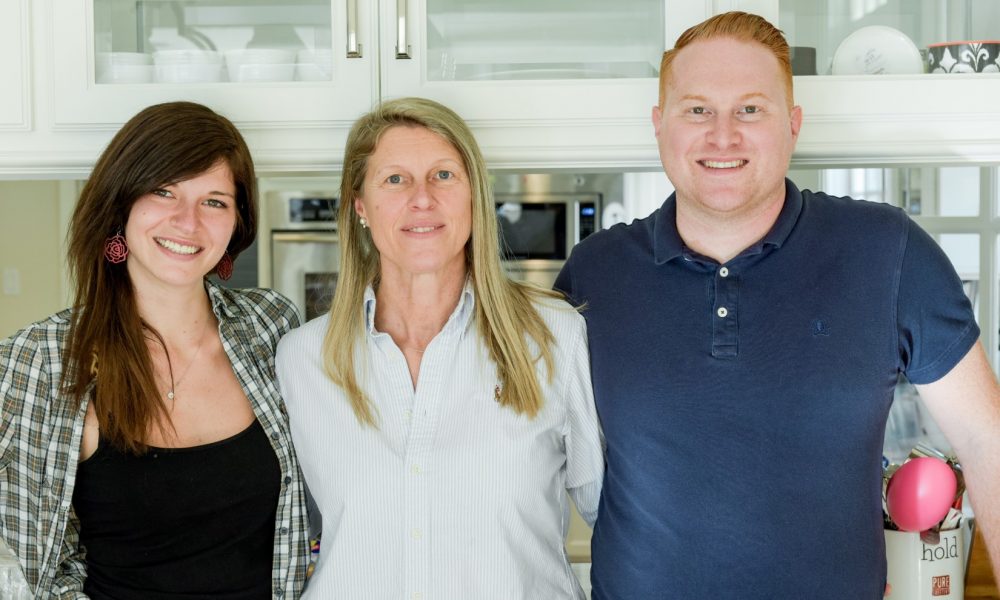 Today we'd like to introduce you to Francesco Sinatra.
Francesco, can you briefly walk us through your story – how you started and how you got to where you are today.
We are a family business. My mom Paola Da Re is the Executive Chef, my sister Giorgia Sinatra is the Marketing and Creative Director, and I am the CEO and Tester in Chief of Pasta Sisters.
Pasta Sisters is a Gourmet Italian Deli serving house-made fresh pasta, slow cooked sauces and authentic Italian dishes and desserts that have been in the same family for over 100 years. The casual dine-in-deli setting provides the answer for a quick convenient lunch and a grab-and-go-dinner while the quality ingredients and the beautiful presentation of the dishes give you a high-level food experience.
We firmly believe in quality ingredients, exceptional taste and affordability. Both our family and our team work hard every day to put these qualities in our food. Now with one small location in the heart of the historical residential area of Country Club Park in Los Angeles, Pasta Sisters will soon expand to Culver City with a more spacious location.
Pasta Sisters' cuisine can be defined by what Italians call "cucina casalinga" (Italian home cooking) which is designed to sustain the body and uplift the spirit of family and friends. Pasta Sisters' primary ingredient is the exceptional Italian flour that Chef Paola chose between hundreds to make what is considered one of the best pasta recipes in the county. Spaghetti, tagliatelle, pappardelle and gnocchi are designed to be mixed and matched with a variety of slow cooked and made-from-scratch sauces. The concept perfectly marries today's free-spirit lifestyle and traditional palates. Other signature dishes like eggplant parmigiana, panzerotti, and cold plates of artisanal imported cheeses and fine charcuteries are always available on the menu as a valid and flavorful alternative to pasta. Our desserts are also made from scratch. Some of the options include a delicious daily made tiramisu, chocolate and ricotta pie, sfogliatelle with ricotta and candied oranges and many options of Italian cookies, such as baci di dama (made with hazelnuts)."
Bringing together the growing demand of quality food and the lack of time that an exceptional meal requires, Pasta Sisters created a line of fresh pasta boxes, gnocchi (frozen to preserve the freshness of real potatoes), and slow cooked traditional sauces. Paola and our staff guide you through the entire cooking process from finding the right preservation, prepping it properly and serving it as a chef-prepared meal.
The open space environment and the big see-through-window that separates the front of the deli from the kitchen of the Pico & Arlington location allow for browsing the preparation of the dishes all the way from making pasta to plating the dish. The clean design emphasizes the genuineness of our food and highlights the simplicity that characterizes our family.
Pasta Sisters is the story of a family. This story begins in Padova, a small town in Northern Italy, where chef Paola Da Re, her older sisters Luisa and Patrizia and their brother Carlo used to spend their afternoons helping their mother Maria Giovanna in the kitchen. Cooking and baking was not only Maria Giovanna's passion but also her way to spend quality time with her kids teaching them recipes, sharing the importance of tradition and encouraging their creativity. At the end of 2014, after Paola moved to Los Angeles to help her older son Francesco in his new adventure as a father, the family's passion for good food started to take the shape of a business.
Paola's cooking ability, her son Francesco's entrepreneurship and her daughter Giorgia's creativity were the perfect ingredients for a successful family business.
Great, so let's dig a little deeper into the story – has it been an easy path overall and if not, what were the challenges you've had to overcome?
We decided to open a deli with no background, except my experience in managing restaurants. We didn't know anything and especially when you need to build a new place, it's not a joke!
The beginning was not easy because of the debts for the construction and the daily expenses were very high. But patiently we start solving one problem at the time, labor costs, food costs, schedule, marketing. and one day, after three months we were open we got our first article on a food magazine. That day and the week after the deli was packed! After a month, another article. And in the next two months we got featured on a Buzzfeed video watched by over 14.5 million people… after that moment our problem started for real… we had the line outside the door for months. And still now we do have moments where the line goes out of the door.
Our biggest problem was to provide the same quality food, prepared the "right way", but faster and serving triple of the people than before. We decided to keep doing the dishes the same way, not compromising with the quality and the passion for our tradition, hiring more people, and organizing better the roles and responsibilities of everyone in the shop. And we made it alive from a very difficult moment. We kept our food truthful of who we are, and we can thank our staff for this because without them we probably would have fail and close our doors.
Pasta Sisters – what should we know? What do you guys do best? What sets you apart from the competition?
I am a man of customer service, even if I keep control of the finances, accounting, payroll and personnel of Pasta Sisters. One of my strongest skills probably is that I remember everyone's name and what they ate the previous times. I know what people like and I am able to turn people's bad days in a good day. I love to talk to people and makes me happy to give something more than food, I give them an experience, where the food is the coronation of a journey discovering my family and my traditions. But my biggest achievement is that I brought my family together, working for the same goal and in total harmony. Sometimes is difficult to work with family, but in our case, we are complementary to each other and we have wonderful time together, and our customers can see it, feel it and taste it in our food.
What moment in your career do you look back most fondly on?
We were able to open a little deli that made the difference in L.A., even if we cook traditional Italian food. At the beginning, it was tough because everyone was asking for Fettuccine alfredo, or spaghetti meatballs and garlic bread. Food you won't find in Italy, because is American-Italian, and not traditional Italian. After a year and a half from our opening, we are changing the way people looks at Italian food, we are educating the community to eat better and make them understand how to eat (portion wise, and ingredient wise) a good plate of pasta, the same way I would eat it at my home. Our biggest achievement is this. We are proud of our culture, traditions and food, and people can see it and have a moment, during their lunch or dinner, where I can see in their eyes: they are in Italy for a moment.
Pricing:
Spaghetti Tomato and Basil Sauce $8.95 (cheapest)
Pappardelle with Porcini Sauce $14.25 (most expensive item in the menu)
Contact Info:
Address: Pasta Sisters
3343 w. Pico Blvd
Los Angeles, CA 90019
Website: pastasisters.com
Phone: 323.870.5271
Email: info@pastasisters.com

Image Credit:
Stefania Rossini
Giorgia Sinatra