Today we'd like to introduce you to Fiona Perrin.
Alright, so thank you so much for sharing your story and insight with our readers. To kick things off, can you tell us a bit about how you got started?
Originally from Lyon, I had the chance to grow in France's gastronomical capital. I grew up with a culinary and wine culture through my grandparents mainly, who loved cooking and having great Burgundy's on the table. Quite early, I realized that I had a true passion and sensitivity for taste and smell but didn't know I would work in this industry. My parents and I moved to Montreal, Canada when I was 14 years old, a true turning point in my life. This was a big change for me, and that's how I started to evolve in the North American market and culture.
After I graduated from my Business school, I had in mind to work for some Champagne house, as I was fascinated by this product and the magic around it, but I didn't know anything about wine. So I decided to take a sommelier certificate to know all the basics, get the knowledge and the professional tasting techniques. I remember myself seating at my first class, my glass of wine in my hand, swirling, and it clicked in my head! Wow, I was totally transported and had a sort of revelation that it was my path! I truly discovered my passion and followed it from there.
After a start in luxury hospitality and in the high-end tea business with my parents, I kicked off my career in wine as an intern in a Château in the South France, where I would handle wine tastings and wine tours of the vineyards for large international groups. My dream was to come and work in New York. For almost a year, I looked for that special opportunity, and one day it came. In 2011 I got hired by one of the most renowned 1st Bordeaux Classified growth to be their Brand Ambassador for North America. At the age of 22, I arrived by myself in the New York jungle to work the whole country. This is how everything started for me.
After 10 years working in the US market representing top vineyards of the world, traveling 20 states per year but also some experience as Sommelier in a prestigious Michelin Star Restaurant, I finally decided to start my own project. In 2019, I created my own importing company Fiovino Selection Inc, and a direct-to-consumer business based in California along with my own brand of Champagne, Champagne Rendez-Vous, the start of a whole new chapter.
Would you say it's been a smooth road, and if not what are some of the biggest challenges you've faced along the way?
It has definitely been a challenging road through all those of years, going through different roles and proving your worth as a young woman in a men-dominated industry. I was 22 years old when I started in the industry, so I definitely had to make my way through and prove what I was capable of. I was working the market through all of Manhattan from North to South and East to West to open new accounts, make new contacts, build the brands and close sales. Working the market is tough but it has definitely strengthened my personality and taught me the courage and to always go for it.
I have always chosen to take roles with wineries and brands for which I needed to change the customer's perception. My passion is to change people's minds on products they think they know and to make them discover a whole new different world. To change perspectives, brake the codes and to bring some magic.
That is how I got started to create my own Champagne brand. I wanted to bring a new vision in this century-old industry, more modern, accessible and conscious. Creating my brand and company took more than a year between all the sourcing, legal process, registrations and labeling. And then we got hit by covid in the middle of creating the company! That was the most difficult part for us, launching a new brand of Champagne that no one new about in the middle of a pandemic! We had to stay really strong, grounded, confident and patient. We built everything from Canada during the pandemic as we lived there with my partner, all the labels, design that we were creating in France, we had to deal with everything from abroad and just trust the result. Then we moved back to France in the middle of covid and so I never had the chance to come and launch the brand in the US with all the travel restrictions. So we built step by step our brand and recognition through social media, especially Instagram. We launched everything digitally. I was building trust and direct contact with new customers directly through private messages and emails. That was the biggest challenge for us since we started.
Great, so let's talk business. Can you tell our readers more about what you do and what you think sets you apart from others?
Rendez Vous Champagne is part of the grower champagne movement that has radically broken with the accepted practices of the Champagne region adopted by the major Champagne Houses. That means it is a conscious champagne option to the market emanating from a small artisanal production and crafted naturally without the use of any chemicals or animal products from vine to bottle.
We elaborate Three cuvées (Extra Brut, Brut and Rosé, all Premier Cru) with a hands-on approach in the vineyard to environmentally friendly viticulture & cellar habitudes to ensure the highest quality and authenticity. Organic viticulture is relatively rare in Champagne. Less than 1% of all 16,000 Champagne grape growers are certified organic, and Rendez-Vous champagnes are part of that 1%. Why does it matter? The reason for this is simple: organic champagne not only tastes better but is better for you and for the environment.
In the vineyards, no chemical treatments are used, no pesticides, no herbicides, no fungicides. The ultimate goal is to put back life in the soils. For this, cover crops are used, but also biodynamic principles like phytotherapie, using plant medicine, infusion to prevent diseases and reinforce the plant naturally. Agroforestry also plays a big role in having a whole ecosystem working in harmony, this year dozens of trees were planted in the middle of the vineyard to enhance a mutual culture and communication between vines and trees. In the cellar, this is where the work is getting close to what we find in natural wines. No chemical additives, minimal manipulation for the wine to preserve its natural expression, no filtration to keep maximum microorganism to enhance the wine's complexity, no use of animal products which is well suited for vegans.
Sugar dosage never exceeds 7g/L, and just a dash of SO2 is used to preserve transportation that never exceeds 40 mg/L (max authorized used in Champagne 180mg/L). Malolactic fermentation is not blocked and is left to be done naturally by the natural acid transformation.
Our story is very unique and especially in the world of champagne where everything is so strictly ruled. You cannot do what you want just as you want, like other regions in France where it's more flexible. We like to say we are a 21st century Champagne Brand, this is why we were amused to put on the corner of our front label "Established in 2020", because you never see this in Champagne! We kind of wanted to make a break with the "monks and the widows" of the champagne world and connect with a new generation of customers, more diverse, more open and more conscious about what they drink.
After spending many years in the wine industry in the US, traveling through all the states, I saw a real lack in terms of artisanal, handcrafted natural champagne. With an industry dominated by big brands, I had the impression customers were stuck with the same commercial and mass-produced brands everywhere. So I wanted to change that and offer a better alternative no matter where you were in the US. The idea was to create a brand through which I could translate my values and passion that would be a trusted reference for people looking for small-production champagne.
What is unique? We are the first digital native champagne brand who ships directly to consumer pretty much all over the US and deliver right to your door!
Where can you find us? Exclusively online, on our website: sip.champagnerendezvous.com
I love the idea to be in direct contact with customers, having a much more real and friendly approach. The relationship is much more transparent and trustworthy, which was the idea behind our brand. I love to be a pioneer in this way and offer a new way of democratizing natural champagne to everyone.
Risk taking is a topic that people have widely differing views on – we'd love to hear your thoughts.
Launching a new Champagne brand was for me already a daunting project when you are not from the Champagne region! I am not from the wine world originally, no one of my family already had vineyards or connections in this industry so I had to make myself from the start as well as all my network and connections. Champagne is a very exclusive and close circle, it's tough to enter this world when you are a not a true "champenois". So that was a risk we took from the beginning.
The risk was big because it is a very competitive market dominated by major big brands owned by big luxury groups that have financial and marketing power we cannot compete with. Starting a new brand no one knew about was very risky, everyone told us we were crazy, we had to make our mark step by step and to be seen as a trusted reference in a new niche. Then the pandemic hit, doubling our risks and challenge for us, starting a new champagne brand during covid mainly through social media! We are 100% self-funded so we have put everything we got and went for it to build something we believed in and change the traditional codes of champagne!
Pricing:
Champagne Rendez-Vous Brut, Premier Cru, 55$
Champagne Rendez-Vous Extra Brut, Premier Cru, 57$
Champagne Rendez-Vous Rosé, Premier Cru, 59$
Contact Info: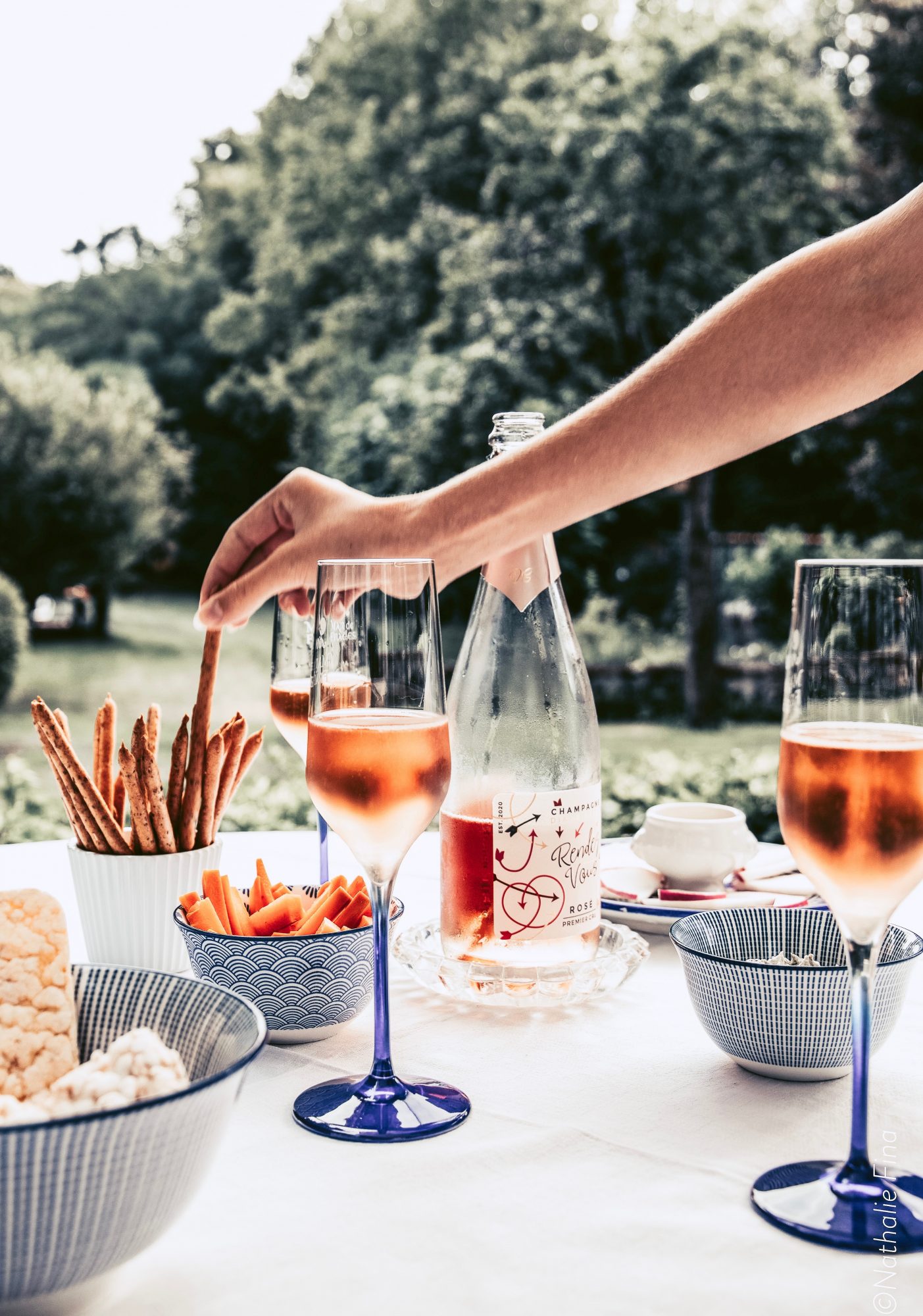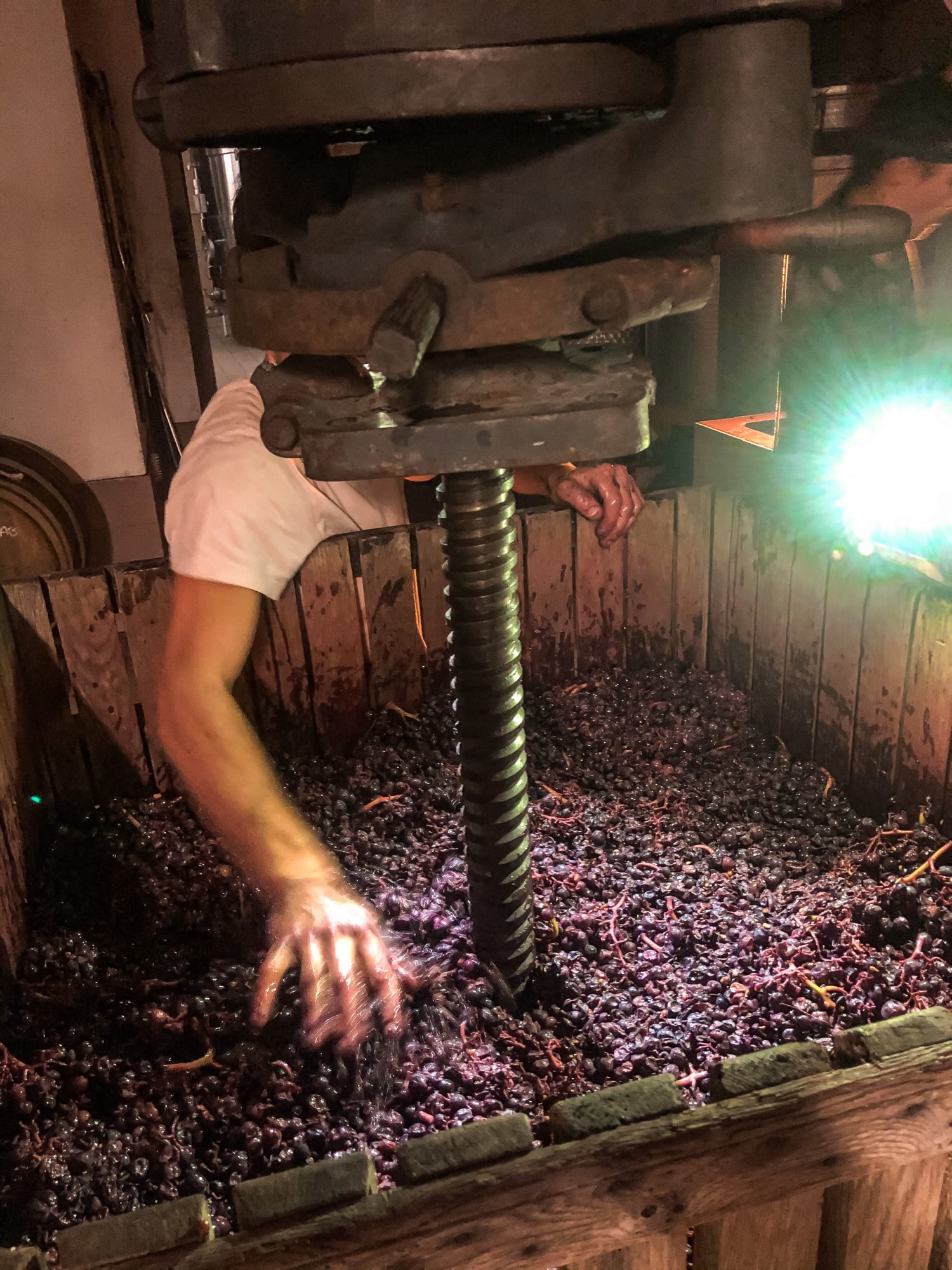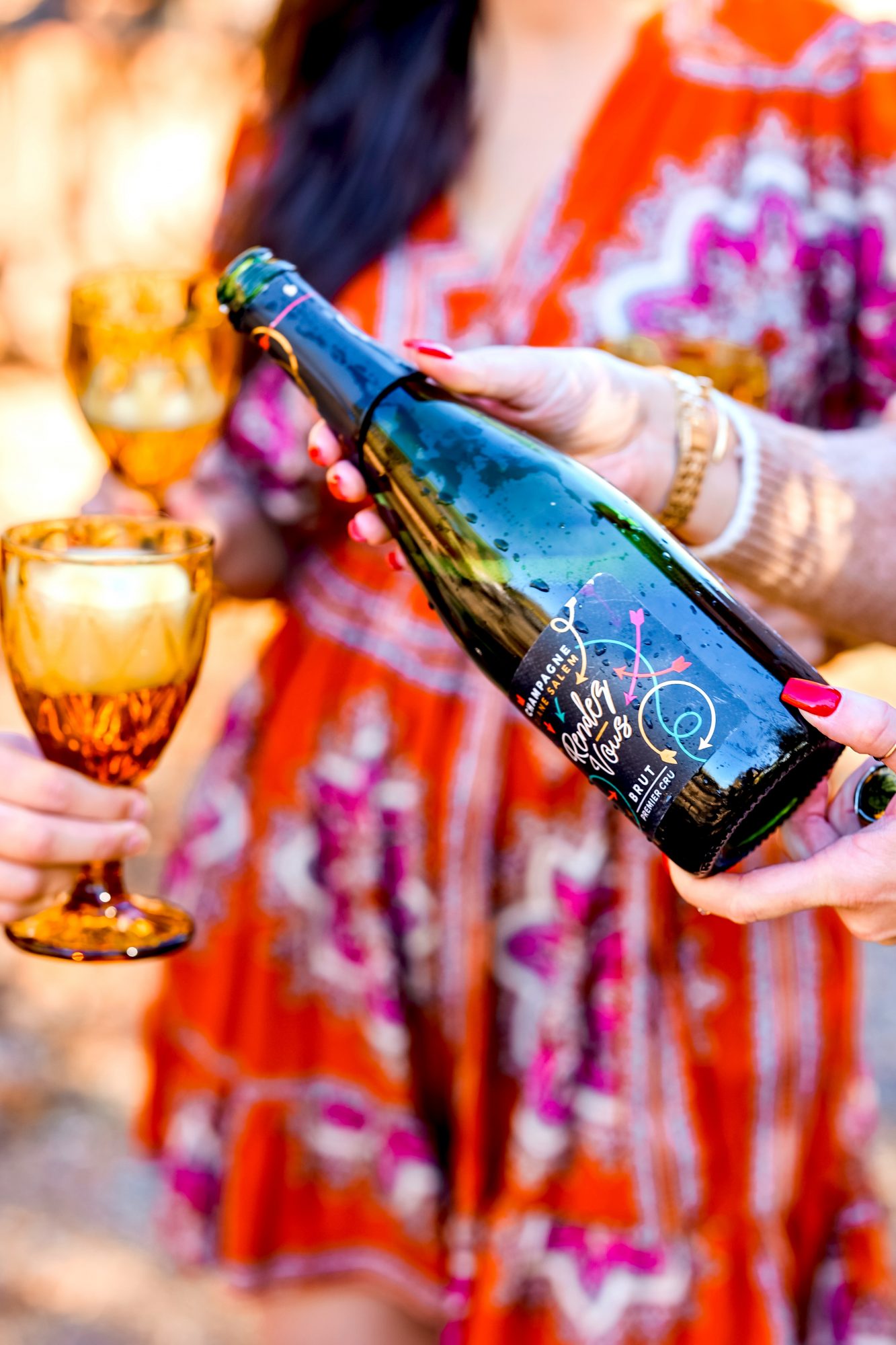 Image Credits
@Nathalie Fina @Maryssa Sousa Photography @Chris Ramsey
Suggest a Story:
 VoyageLA is built on recommendations from the community; it's how we uncover hidden gems, so if you or someone you know deserves recognition please let us know 
here.