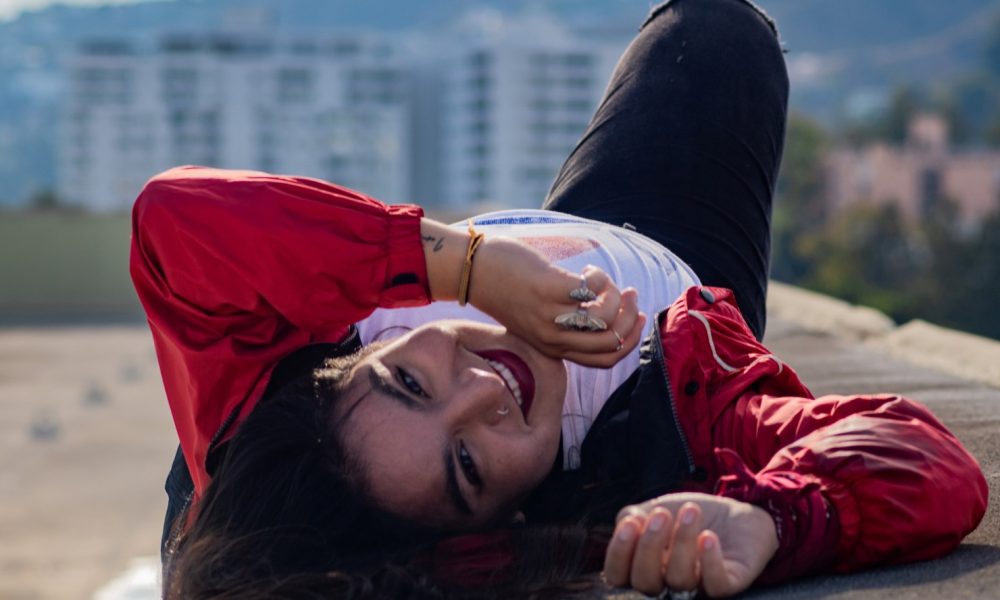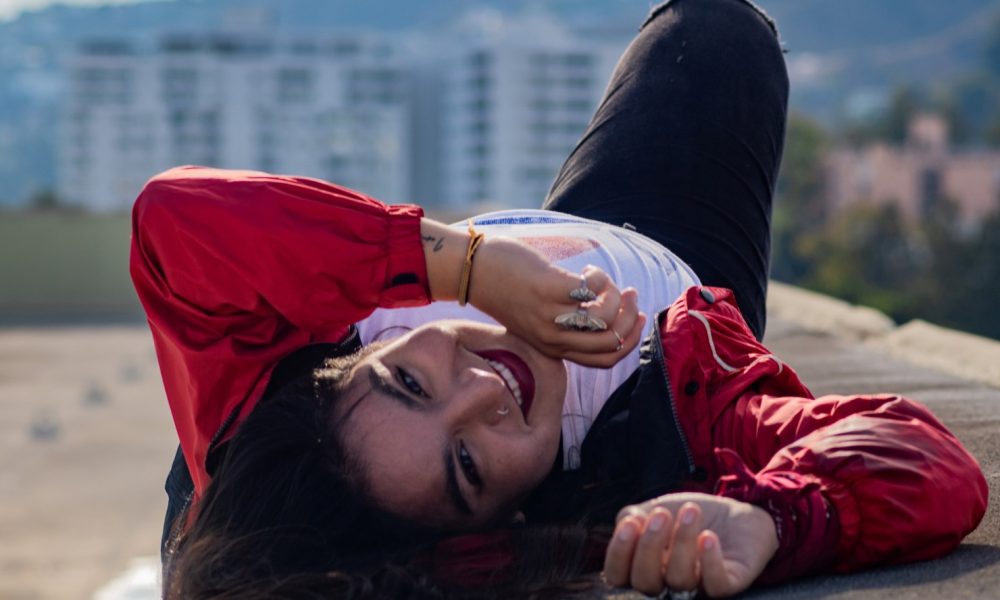 Today we'd like to introduce you to Fernanda Belmar.
Fernanda, can you briefly walk us through your story – how you started and how you got to where you are today.
To start my story, I need to establish three things about me that are completely important about who I am, and how do I get where I am right now.
1. I am from Chile
2. I am the only child of a single mother
3. I am a dreamer
My mom was an immigrant in the U.S for almost ten years. When I was four years old she came here with me and my grandma for better opportunities for us. She got a really good job, but in order to keep it and save money she had to sent my grandma and me back to Chile. The first four years, my mom worked six months here and spent the other six months in Chile. When I was nine, she decided to stay for a whole year in the U.S risking her immigration status. Her plan was to save money to go back to Chile for good and buy a house. That whole year turned out to be four years in which I just saw her for two weeks when I came here to visit her. I was 12 at that time, and in those two weeks, I fell in love with the country, the language, the city.
Since I'm 12 years old, my dream was to live in the U.S. It didn't matter how long, I just wanted to live here.
I was 20 years old, and I didn't know what to study, but I knew I had to do something, so I got into Digital Audiovisual Communication at a Professional Institute in Chile, called Santo Tomás. It took me one semester there to find my passion in filmmaking. I had to write a short film, and then after a pitch, I got to direct that film, and I just knew that's what I wanted to be for the rest of my life. So, become a filmmaker was my second dream.
I start looking for schools here in the U.S. to make a master's in filmmaking. It was the best way to put together my two dreams. I went to multiple international school fairs and workshops until I found New York Film Academy. I applied in November 2017, and I got the acceptance letter in May 2018.
By that time, I was working in MG Consulting as Audiovisual Communicator, I was saving money to come here and start my journey, but it wasn't enough. The money I made barely covered three months of me living here.
I apply for governmental scholarships and also for a student loan with CORFO (it is the only program that gives this kind of loan). But when I was doing all the paperwork that I need it to apply, CORFO said they suspended this loan, but not even the bank knew that.
My dreams were crushed because without that loan I couldn't afford to come here and pay for my tuition. My mom's job in a retail store barely paid the bills each month. I didn't know what to do, but my mom did. She wrote a letter to the President of Chile asking for help. The response was that CORFO does give that loan, but the information is not public. So I did apply for the loan, but it got a letter to the president to actually know that we could do it because for the people who called or went to CORFO'S office the answer was that "It is suspended".
The loan just covered 2 out of my 6 semesters, either way, I came in September 2018 to start my program, hoping I get the scholarships I applied to pay for the rest. But while I was here studying already, I got rejected from both of them. One of them didn't say why the other said that my 4-years professional degree wasn't enough to get that scholarship since I needed a 5-years professional degree…
After my two semesters, I didn't have money to pay for my tuition next semester, so a good friend of mine told me to start a GoFundMe campaign. We called it "Just $5 to break the cycle". I collected more than $3,500,00 in less than a month, the $6,500,00 left I got it for a personal loan my mom got, and for a family friend who lends me the rest.
In September 2019, my third semester was over, but I got to shoot my One-Year film called "UNDOCUMENTED", thanks to all the people who believed in me.
I had to take the next semester off. I came in October to New York and I've been working non-stop as a waitress saving money for my 4th semester.
During all that time my journey had been so hard, I used to sleep 4 hours each day because all the time that I wasn't at school I would be working online, editing videos for other people, or doing some graphic design, or cleaning houses. Anything to keep studying, to keep doing what I love, because my dreams are worth it, and I can't, I won't let the lack of money keep me out from my dreams.
I think any art can make an impact on the world, and as a director and a writer, I want to tell stories that even though they are fiction they feel real. I want the audience to feel something when they see my films, I want them to have a connection with somebody else's story.
Being a filmmaker is everything to me. Every time I have an idea I know I really want to talk about, my stomach starts doing weird things and my heartbeats go crazy.
As a middle class gay Latinx woman, I have so much to say, I have so much to learn and I'm not gonna give up until I reach my dreams. Until I get my master's degree that probably for many people doesn't mean much, but for me opens more opportunities to get better jobs, so I can reach my third dream: Buy my mom the house she never got to buy.
Great, so let's dig a little deeper into the story – has it been an easy path overall and if not, what were the challenges you've had to overcome?
The other day I came to an analogy for this part of my life. It was like getting lost in a cave, and every time I saw a light I would fall and it would get darker. But what kept me going – what keeps me going – are the people, are my friends, are my family, is my mom, because they believe me even when I think I'm not strong anymore to keep fighting.
Money has always been the issue, the lack of help from Chilean government, the lack of scholarships for international students. I'm always wondering how am I gonna do it for next semester? What am I gonna do at the end of the month to pay rent? Am I actually gonna make it?
But I don't mind working my ass off, I don't mind sleeping 3 or 4 hours a day, because like I said, my dreams are worth it, and If I have to be exhausted every single day for three years of life, I'll do it – even tho I complain a lot how tired I am- I'll keep doing it because I can't accept that the money will be the issue for me to not reach my dreams.
I rather failed because I'm not talented enough, or because something happens in my life that changes my plans forever, that I can accept. But, not the money, and as long as I have the opportunities I've had so far, I will keep taking them and fighting.
We'd love to hear more about your work and what you are currently focused on. What else should we know?
I am a filmmaker. Director, writer, and editor. Right now, I'm a master's filmmaking student at New York Film Academy.
I've written and directed seven short films so far between Chile and the U.S. I am also well known as an editor, I'm user certified in AVID Media Composer. I've been part of the crew of many short films that have kept me growing and learning more and more.
What I'm more proud of as writer and director are that all of my stories are based on something real, and of course something close to my life experience.
My last short film called "UNDOCUMENTED" is about this Colombian-Mexican-American family. Mom and Dad are immigrants and their daughters are American. The oldest daughter had a critical accident while she was in New York studying, but her family lives in California, and with all the issues with ICE and Trump's hate against immigrants, the parents have to figure out how they are gonna get to New York in the safest but fastest ways possible fearing what would happen with their daughter.
What set me apart from others? Being in film school, I realized I'm pretty ignorant when it comes to well-known movies or directors' names. For example, before film school, I never saw Citizen Kane. And I felt really bad because I thought "I'm gonna failed in this, I don't deserve being here" but while I was on set I knew it was my passion, so I forgave my self for being so bad at names, and I start watching more movies, well-known movies as it is. But also, I realized from all the movies I've seen that sometimes even if filmmakers think is a shitty movie, I can still love them because of the emotion and how it made me feel. If the movie made me cry because of a scene, or the music, or the lines, or the acting, or it just made me realized something I never thought before, it was a good movie for me.
As a filmmaker, I'm moved about what every scene makes me feel, so every time I have to direct I'm not just thinking, but also feeling, and when the scene feels right, I'm ready to tell my AD "let's move on" – hoping camera and sound is perfect.
What moment in your career do you look back most fondly on?
I don't think I can pick just one, so I'll go with 2.
When I did my GoFundMe campaign, I was so nervous and scared because I really needed the help of people, but at the same time, I was thinking they didn't have any reason really to give me money. So when I saw in the first two days how I collected more than $1,400 I cried. 'cause it meant all of them believed in me to give me some of their money to keep MY dreams alive and that simple gesture made me feel so lucky and hopeful… and loved. They made me believe even more in my own dreams.
The second one was after we finished shooting my last short film UNDOCUMENTED. When I saw my crew and cast exhausted after they give their best to make my film come alive. Having such beautiful people behind, believing in my story, believing in me, made me proud of myself, of how far I have come.
Pricing:
Tuition $10.500,00
Chile's minimum wage monthly $408
Contact Info:

Image Credit:
Hugo Arvizu
Suggest a story: VoyageLA is built on recommendations from the community; it's how we uncover hidden gems, so if you or someone you know deserves recognition please let us know here.