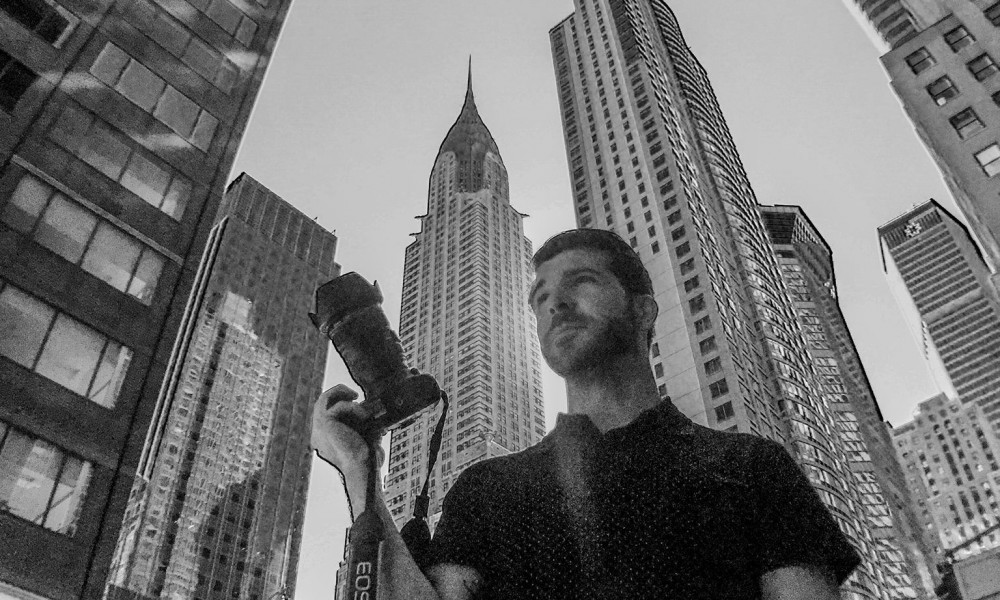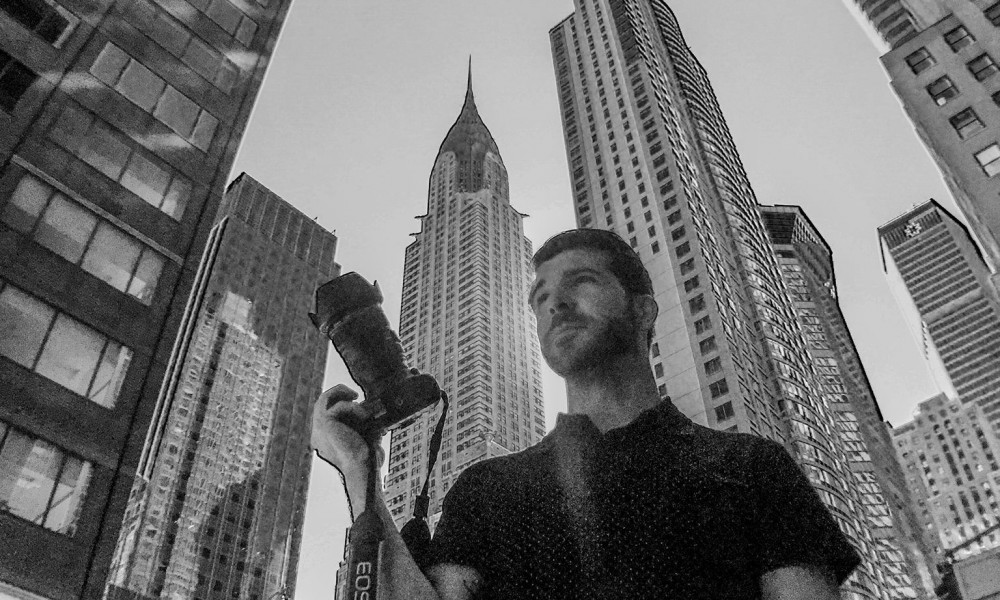 Today we'd like to introduce you to Brian Ferrari.
Brian, please share your story with us. How did you get to where you are today?
I've been behind a camera since I was 13 – always creating with it. It wasn't until I was in college and started a small clothing business that I picked up my first DSLR and became our in-house photographer. Eventually, the business took me to Los Angeles where I really began to hone my skills and focus on creating still imagery. I've dabbled in a little bit of everything (as my portfolio will show) from fashion, headshots/portraits, and weddings, to commercial work, landscape, architecture, and special events. If there's a chance to pick up my camera and find a way to capture it – I'm most likely game. I've found that my favorite type of photography is in weddings and engagements. Though it can be stressful, the work is incredibly rewarding. It's great to share the special moments with people in general – even more so to be able to photograph it and let them hang onto that lasting memory.
Has it been a smooth road?
Photography, as most creatives can attest to, is a hard living. Between being in a hyper-competitive environment where there is a saturation of services, and the cost of living (last I checked) about 30% more than other places in the state it can be a cyclic whirl-wind of landing gigs, sustaining yourself, and/or a combination of taking on other non-photography related jobs to keep the bills paid. I've done all of the above. However, I'm currently taking on photography and a number of other new creative ventures head on in a full-time, dedicated fashion. One of which is bringing on a partner to the wedding photography services – my girlfriend, who has an amazing talent for capturing candid moments and also creating a relaxed atmosphere, which is perfect for an area of photography that may be a bit tense.
How do you think the industry will change over the next decade?
The advancement of camera technology is tapering as we near the limits of what the human eye can see. Beyond full HD we've got 4K through 8K and the mediums for which we view that kind of resolution is, for the moment, relatively limited, As for a shift, we are starting to see ways of making cameras more compact and accessible for the masses. At the professional level we're experimenting with mirrorless DSLR's as a means of weight savings and less moving parts prone to breaking and at the consumer level, we now have cameras in our phones that can capture images and video nearly at the same quality of entry-level DSLR cameras. Lastly, the way people consume images and content have shifted to a primarily digital (cell phone/laptop) distribution. What this means is the need for things like 4K and beyond is a mute point. It may look great on a movie screen but for all other purposes, it is unnecessary. People are now experiencing the infancy stages of VR and how we interact with content and there is no sign of slowing in that department. My guess is people will want to experience images/video/etc. in more immersive and interactive ways as we plateau and reach the limits of what humans can visually detect in terms of quality and resolution. My specific areas of focus (the types of photography I practice) will continue to need photos taken – it's just a matter of how I take them, edit them, and create a more personal connection with the final product and a unique experience throughout the process. This likely will leverage more interpersonal and professional skills than simply producing high-quality work. In the digital/cloud age, people will want a real connection – a story – not just a sharp image or high-production value video.
What would you say has been the biggest challenge for you over the course of your career?
With the advancements, we've seen in technology the barriers to entry have been lowered. Which means more people can walk into a store or log in to Amazon, and in 24hrs or less can have a professional or semi-professional camera set up in hand for less money than what it cost a decade ago. This is often times paired with a disproportionate understanding of what it takes to properly use the equipment, navigate the shoot, and edit it in a post. While those skills can be taught in a classroom or on YouTube, it's the experience gained over time and lots of bad shoots that truly sets apart a professional from the amateur. Some clients only see the dollar signs at the end of the bid without understanding that process and that sometimes becomes an uphill battle if it's a job you want and/or need. Lastly, high-quality photography/videography is often times viewed as a luxury good – associated with luxury brands, big budgets, or other luxuries of daily life people save for (like a wedding). Speaking in terms of the masses, in a down economy, with shrinking budgets, the propensity to consume rescinds. However, the cost of goods and services generally remains the same or goes up depending on the inputs. This challenges me in ways that have every bit of potential to make or break me in that it can cause a shift for me to view my passion as either a means to an end or an end to a means.
Let's change gears – is there any advice you'd like to give?
Get a camera – any camera – and start shooting. You don't need lights, a studio, models, or the highest grade equipment. Start small, gain experience, and see the world through the lens as you want to see it. Capture whatever you find interesting or exciting. Upgrade and bring on new equipment only after you've mastered what you currently have. Adding more pieces generally makes for more complications, undesired results, and frustration on all accounts. Like anything else, if you keep at it, and it keeps you happy, keep doing. Just don't call it work.
Pricing:
Expect hourly rates around $100-$150/hr depending on the work to be done
Expect day rates around $500-$1000/day depending on work to be done
Also be aware that most prices are for one photographer – adding people is a great way to increase coverage of your event, but has a multiplying effect to the budget.
Contact Info:
Image Credit:
Brian Ferrari Photography