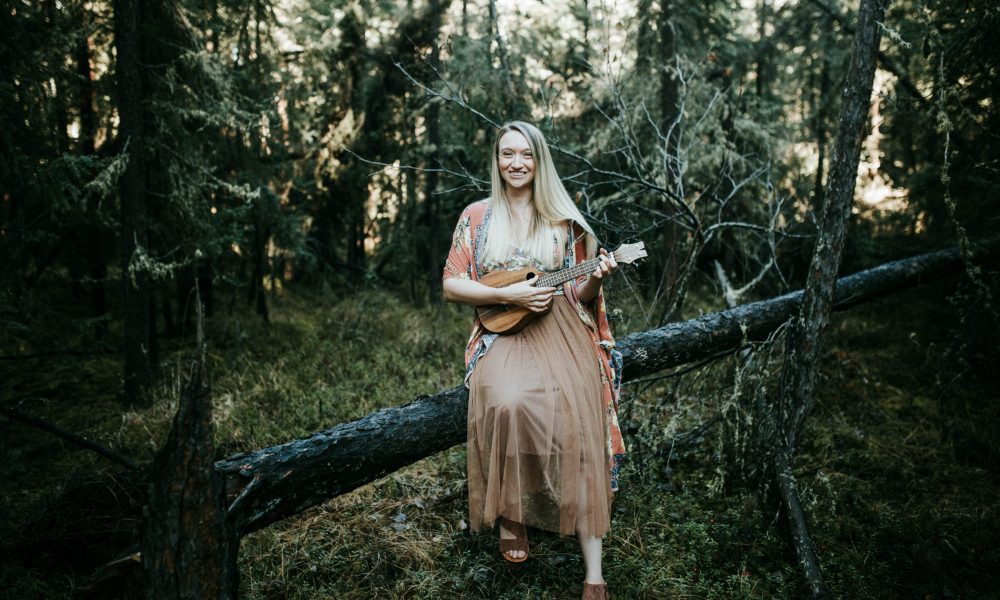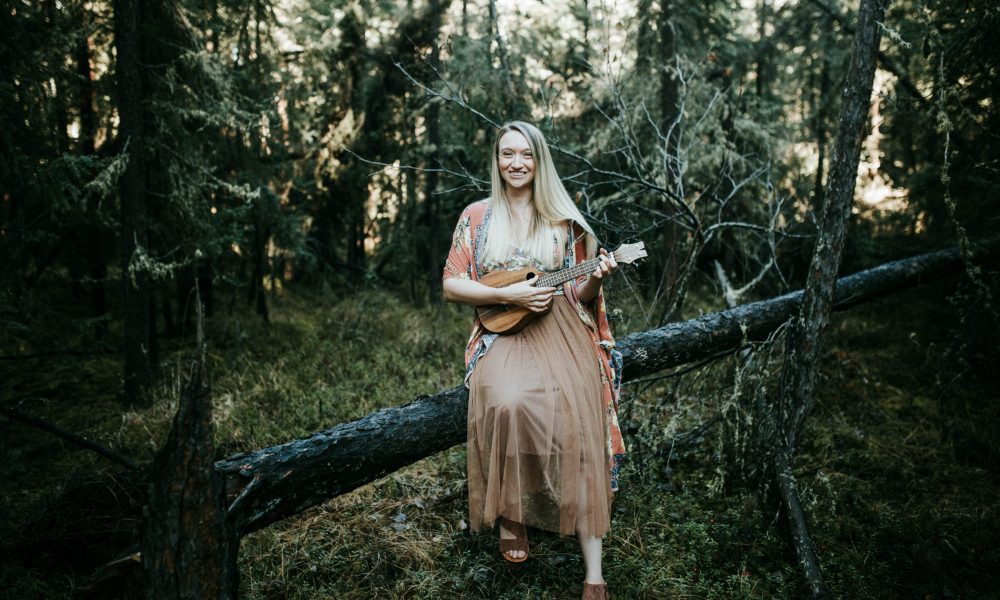 Today we'd like to introduce you to Emily Anderson.
Every artist has a unique story. Can you briefly walk us through yours?
I was born and raised in Fairbanks, Alaska to two non-musician, but very supportive parents who drove me to piano lessons, choir rehearsals, and sat through too many recitals. I began classical piano lessons at age five, choir at eight, and started writing songs for my own amusement sometime in between. I always loved music, performing, and self-expression through songwriting, but didn't really consider doing it professionally until I was faced with the oh-so-dreadful process of applying for colleges. It dawned on me that every single one of my extra-circulars was music related and that my "dream" of being a dentist was actually just so I would have enough time off to pursue music (also I didn't really love the idea of putting my hands in people's mouths for the rest of my life). I realized I would only be truly happy if I pursued music, so I applied to Berklee College of Music (essentially music Hogwarts), not really thinking I would get in. The friendships I made there changed the course of my life, and I am so grateful for the opportunity that not many have to study what they're truly passionate about.
I returned to Alaska to work as an outreach coordinator for the Fairbanks Summer Arts Festival, bringing artists to remote under-served regions of Alaska, while also growing as an artist and honing my craft. While most of my peers flocked to Nashville or Los Angeles, I felt compelled to return to my home town and give back to the community that had given me so much. Living in a small town can be isolating, but there's something magical about the music and arts community in Alaska. I think being so remote brings people together in really beautiful ways – we've got to be extra creative about how to make our own opportunities and there's a certain freedom in that.
In 2016, I received a life-changing grant from the Rasmuson Foundation that allowed me to make my first full-length album. I recorded it with friends in Nashville, Los Angeles, and Fairbanks and got to work with all of my favorite humans. So much love went into that record and I still can't listen to it without happy-crying. This allowed me to take the leap into doing music full time. As I started touring more often, I realized I might have to step outside of my beloved home town to really commit to being a full-time artist.
So, in 2018, my partner and I drove 4000 miles to move to Los Angeles. This has been the most challenging year of my life. I lost one of my closest friends in August 2018 and I've been struggling with grief, depression, and starting over in a new city. However, with the immense change, comes immense growth. I've grown so much as a human being and as an artist. I think that is reflected in my work, especially in the songs I'm releasing this winter. I'm excited about the opportunities and possibilities of this new city, and how I can ultimately use those opportunities to bring more arts to my home state and make it a better place to live.
Please tell us about your music.
I strive to create art that is honest, vulnerable and lets people know they are not alone. My songwriting is me in my most organic form. I have to create in order to process the world around me. If I didn't have this outlet, I honestly don't know what my life would be like. Songwriting is necessary for my survival.
My songs are real, autobiographical stories about my life or the lives of those around me – like little time capsules of where I was and what I was feeling or what I was observing at a certain moment.
My latest songs are about grief, depression, mental illness, and the process of healing. I feel like the songs I've written this year are the most important songs I've written yet. My hope is that they can help encourage a conversation and dispel the negative stigma surrounding mental illness. It's already so difficult for people struggling to get help, and social pressures or stereotypes don't make it any easier. We've got to learn how to listen, empathize, and really help each other find the resources we need to survive in this very difficult and confusing world.
That being said, I also believe there is so much goodness and beauty, and I have a lot of hope for humanity. I think my music reflects that sense of optimism.
What do you think about conditions for artists today? Has life become easier or harder for artists in recent years? What can cities like ours do to encourage and help art and artists thrive?
I think being an artist is a difficult path no matter what time in history you were born. There is no corporate ladder to cling to or climb, there's no paid vacation days, and every artist is going to have a different journey.
That being said, there's a lot of opportunities for artists to find their niche audience nowadays, which is very exciting. You don't have to be a household name to make a living as an artist, which is pretty ideal in my opinion. I'm encouraged by platforms like Patreon that allow fans to become the record label and cut out the middle man.
Cities like Los Angeles can continue investing in the arts and taking care of our artists to improve the overall quality of life in our communities. Organizations like MusiCares and SIMS Foundation are doing a lot of great work. Arts encourages tourism and economic development, and we need to start recognizing that it plays a crucial part in mental health. Cutting funding for arts programs in schools is going to undoubtedly have negative effects on our young people, so I think city, state, and federal government should take that very seriously.
How or where can people see your work? How can people support your work?
You can find my music on all streaming and download platforms, or on my website www.emilyandersonak.com.
You can also follow me on Spotify and social media @emilyandersonak.
For unreleased music, behind the scenes of my songwriting process, and first dibs on new releases, you can become a patron for any amount at www.patreon.com/emilyandersonak. My Patreon community has been life-saving. I am able to create the art that is most true to myself without answering to a label or a publisher.
Contact Info:
Image Credit:
Photo Credit: Latitude 64 Photography
Suggest a story: VoyageLA is built on recommendations from the community; it's how we uncover hidden gems, so if you or someone you know deserves recognition please let us know here.