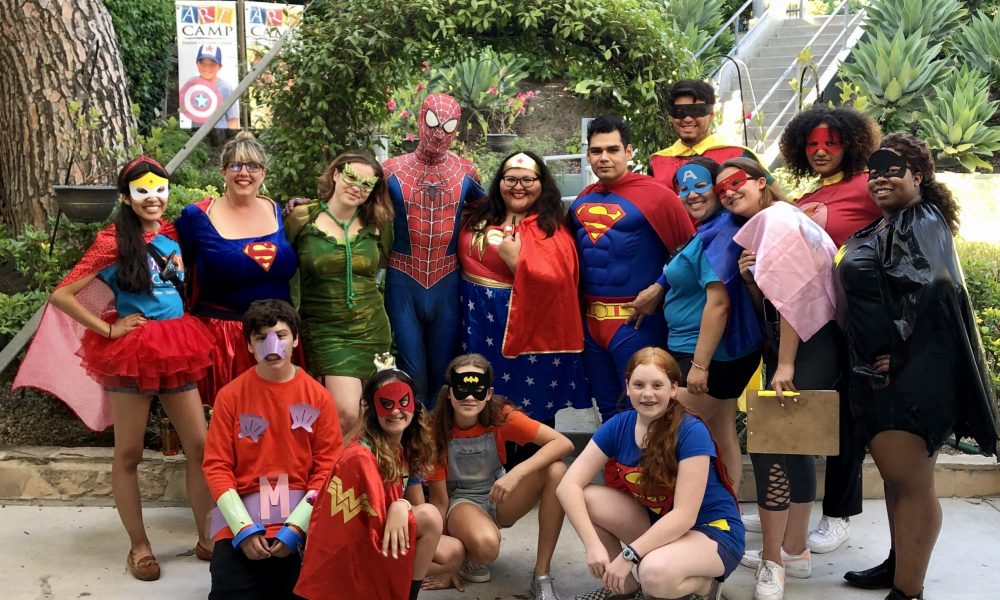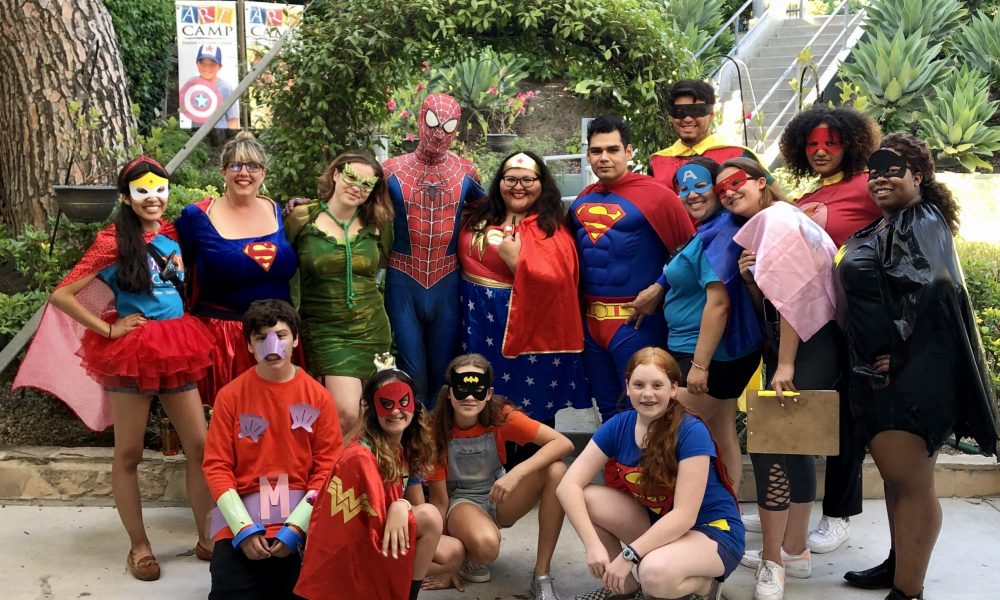 Today we'd like to introduce you to Elizabeth Paravicini.
Elizabeth, before we jump into specific questions, why don't you give us some details about you and your story.
Growing up, I moved a lot and eventually found my path while I was in Jr. High living in South Central. I was impacted to my core by a few phenomenal, dedicated teachers, that gave everything for their students. They gave selflessly of their time and their love. They created a safe, nurturing environment that was so rare to find in South Central LA. These teachers were my mentors, my 2nd parents, my 2nd home, and from that moment, I knew I was going to be in the Education field in some capacity to create that same type of environment in the future for other kids and teens.
In 2001, I took a leap of faith, left my job working at Universal Studios, making an abundant amount of money and steered my path into education. I took a large pay cut and started working for LAUSD at Monlux Elementary School in North Hollywood as an After-School Art/Math & Science Teacher and eventually became the Director of the Program for that site until my last day in Dec 2010. I worked passionately and diligently to create a safe, positive and thriving after-school program where all my students could have a voice, be heard, be creative, become leaders and most importantly, be their authentic selves.
I was a strong advocate for the Arts and with the right staff alongside me, made it a mission to bring every art type of program to the kids. We created bi-weekly events, celebrating every culture through dance, science, literacy, history, math and the arts. We were the strongest program in the Valley, the kids never wanted to leave, and when they graduated, they would come back to volunteer or work for the program. We created that family they needed and it showed because we did everything through unconditional love.
In 2004 I saw an ad on Craigslist for a Camp Counselor for a Summer Arts Program called the Summer Art Academy. I applied, interviewed and eventually got the position. I was overly qualified for the job and I knew it, but working for LAUSD, we were always off during the summers, and I was looking for stable work to help support my mom and three younger sisters and wanted to try something new. I found out later the reason I stood out from the rest & I was eventually hired was because of my ethics. I was the only person to send a Thank You card to the director and owner of the company for taking the time to interview me, which made an impact on them.
From that moment on, I was determined to learn as much as I could about the Summer Camp and the whole operation of running a program. Running both my After-School Program and being part of the Summer Camp was a huge growth and learning experience for me in every way. I learned so much, and I had two amazing and wonderful mentors to thank for that. David Wohlstadter, "The Big Cheese", the founder of the camp and Christine Terry the original director of the program who took a chance on me and has now become family to me.
As the years passed by, I climbed up the chain of the ladder with the Art Camp and worked my way up to every position, from Marketing, Office Manager, Teacher, to Assistant Director and then to finally Director, and then Owner of the camp. I was involved in every aspect of the business, website and graphic design, financials, hiring, payroll, you name it, I did it. I wasn't afraid to learn and grow. I have always worked hard and put everything of me in everything I do.
My mother and father both had a very strong work ethic and I learned that early on in life. I have also always been a very artistic person, that will always be my passion, so finding the Art Camp was truly a blessing in disguise because I also have a deep-rooted passion working with children to help inspire them. With all the hard work and dedication that I put into camp, and working with David, the perfect mentor, it literally prepared and launched me for the next phase in my life.
In 2010, I took another leap of faith, I left my After-School Enrichment program servicing 250 kids to focus on Art Camp full time. My After-School program was my heart and soul, and I literally breathed my whole life into my program with my amazing staff, but it was time to start preparing myself to buy the camp and become a businesswoman in every sense of the word. So in 2015, with faith deep-rooted within me, I was ready, and took the biggest risk of my life, took everything I learned from David and I purchased the Art Camp from him and the rest is history! Within this time, I've made Art Camp my own vibe, built relationships with a variety of community programs and organizations, and I've created different programs within the Art Camp, from Art Scholarship Programs, Teen Camp Program, Winter Camp, Spring Break Camps, and Mini Camps.
I have such a huge VISION for camp and it's only grown throughout the years. I've always known that working with children would be my mission work in life to help INSPIRE them and give them a safe and loving space for them. My MISSION WORK also includes GIVING BACK to other organizations that align with children, and what I'm personally about as well. I've dedicated my time helping out organizations like Worthy of Love, a non-profit organization that focuses on throwing birthday parties for the homeless kids on Skid Row at the Union Rescue Mission every last Thursday of the Month. I've also teamed up with the Wayfarer Foundation for their Skid Row Carnival of Love the past few years to offer Art/Crafts/Science Booth for the kids and families of Skid Row as well.
Another organization that we've been working with for many years is, Camp Del Corazon, which is a non-profit organization, that provides a medically supervised, unique summer camp experience for children ages 7-17 who are living with heart disease. So through our ice cream sales at the end of every camp day for eight weeks, we are able to raise about $10,000 every summer that goes directly to them to help with scholarships for their kids to go to this special and beautiful camp.
You'll also always see me running Art/Crafts/Science/Photo Booths and contributing throughout my community as well, in a way to give back to our local schools. I'm all about that! The youth is the future, so anyway I can make a difference for the children, I'll always be there, it's the driving force of my life.
Great, so let's dig a little deeper into the story – has it been an easy path overall and if not, what were the challenges you've had to overcome?
No, it definitely hasn't been a smooth ride. Nothing worth it in life ever is. But I wouldn't have it any other way because it's made me the person I am today. When I started climbing up the ladder especially at Camp, there were so many jealous people around me that I thought were my friends. I realized quickly that some people would never want to see you doing better than them, and that was a very tough lesson for me to learn.
I have always given people the benefit of the doubt, however, when people don't have self-love within themselves, they will try to tear you down and make you question yourself and your mission. I had to quickly learn who had my back and who didn't and I had to get rid of those people with the dark and negative energy out that thrived on drama. There was NO PLACE for that type of energy around me then and now. I live a pretty positive and all-inclusive type of life, so if people are purposely trying to cause harm, they need to go! Ain't nobody got time for that! We had to clean house within and after that, it was a much more zen vibe!
Another struggle along the way was my 1st year as owner of the camp. Financially I was in RED my first year not making any profit, deep in the whole by thousands of dollars. I was beating myself up about where I had gone wrong. I took a step back to analyze what I did, from marketing events. Enrollment, payments, etc. I did everything right though and with so much time and hard work invested that year, I started to question whether this was for me if I could do it or not. I let myself marinate in it for about a solid week, and I was literally in tears about it.
I felt I failed myself, but I couldn't stay there, you know? Where was I going to get the money to pay this and that, how was I going to support myself and my mom? A light bulb finally went on, and then I remembered who I was, and all my side hustles I had prior to camp. So I created the very 1st Winter Camp under the Art Camp umbrella that year. With no money to start it with, but with faith that God and my angels would have my back, I took another leap of faith and started creating a winter camp program, designing banners, website, curriculum, classes and Winter Art Camp was born. I had 80 families in my first year. I was able to make some money and able to hire my staff that needed work during the holidays and created this beautiful magical experience for all of us. We were on our way to abundance! YES!
Please tell us about Summer Art Academy (Valley Art Camp).
The Summer Art Academy (Valley Art Camp) is a Summer/Spring/Winter Camp program for kids ages 4-15 years old catered to everything in the Arts! We offer stimulating and enriching workshops focusing on exploring a wide variety of techniques and materials and taught by caring, patient, professional staff of teachers and assistants who help open camper's minds and change lives. 
We offer classes such as art, magic, dance, cooking, musical theatre, coding, lego/video animation, sports, ceramics, yoga and mindfulness, science, cartooning, woodworking, crafts, fashion, animal adventures, team building, adventure classes, and leadership just to name a few! We literally do it all! 
We offer a high level of personal service, attention to detail, and a diverse daily curriculum tailored to children's inherent curiosity and sense of discovery. This 'commitment to excellence' is, ultimately, what sets the ART CAMP apart from any other and why it continues to attract a large, loyal following of happy campers!
What I'm most proud of as owner and director of the camp is to know that we run such an impactful program that so many of our campers turn around to go into our JCIT/CIT (Junior Counselor in Training Program) until they're 16 years old, then eventually get hired as paid staff. Some have become teachers and or assistant directors within the program. To know that what we do comes back full circle and that a NEW generation of leaders are being raised and flourishing from our culture we've built at Art Camp. It's literally the BEST and MOST REWARDING feeling in the world! To know the Art Camp LEGACY will continue for years to come!
Do you look back particularly fondly on any memories from childhood?
My favorite memory from childhood has to be playing with my sisters on our makeshift "GoGo Cart". When we finally settled into our house in South Central in 1990, my three younger sisters and I finally had a yard and a street we could play on. That's what you would do in the hood, is go out and play and make-believe, or play basketball at the school.
Since my mom worked in the fashion industry, we had rolling clothing racks at home so we would take that clothing rack, put a piece of plywood on the bottom or the bars and put two sofa cushions down and sit on it and push our way down the streets, screaming, laughing and giving each other rides and the neighbor kids rides. It was one of the most freeing and yet simplest creations. The simpler times you know? Those memories stayed with me, hence why I called my Company "GoGo Cart Productions" with a DBA of Summer Art Academy.
Pricing:
Winter/Spring Break Camps-$85 a Day
Summer Camp-$77 (For Kids ages 7-11-material fees not included)
Summer Camp-$81 (For Kids ages 5-7/11-15-material fees included)
Contact Info:
Image Credit:
Elizabeth Paravicini
Suggest a story: VoyageLA is built on recommendations from the community; it's how we uncover hidden gems, so if you or someone you know deserves recognition please let us know here.