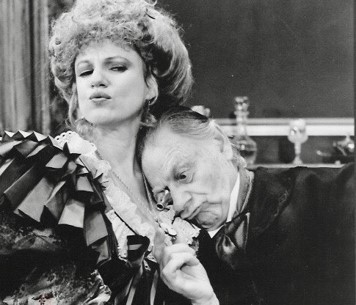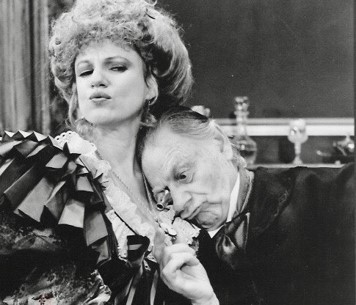 Today we'd like to introduce you to Eileen Valentino Flaxman.
Eileen, we'd love to hear your story and how you got to where you are today.
IT'S NEVER TOO LATE. I graduated from UCLA in 2015 at age 68, and the question on my mind was probably the same as every other graduate — "What lies ahead?" And my answer was the same as theirs: "EVERYTHING."
I am in the most creative stage of my life. Not to become rich. Not to build a brand. But for the sheer joy of it. The first thing I did after graduating was write a memoir called Pieces of Glass: Growing Up Catholic in the Fifties (available in May on Amazon). Next, I wrote a poem for each of the 136 chapters in the classic novel Moby Dick – they are featured on my website, "Call Me Ishmael's Apprentice." These poems have already been seen in the online literary journal Better Than Starbucks and will appear in both the online and print editions of Adelaide Literary Journal's April 2019 edition.www.adelaidemagazine.org I also wrote two short plays that were produced this past year at Santa Cruz Actors Theatre.
Way back when, I left college in my junior year and for the next 20 years made my living as a singer and actress. The NY Post called me 'The Voice of the Future' and the Philadelphia Inquirer a 'Renaissance Woman' for my singing, writing, acting and dancing talents. I also had a book of poetry published called I've Got Something To Say About Love. In 1990 I was doing the comedy Sly Fox in Philadelphia, playing a Wild West madam of a whorehouse, when I discovered I was pregnant. My husband and I were thrilled and I took a break at age 43 to give birth to my daughter. While the baby was sleeping and the bread was rising, I wrote songs. A sweet life.
As a new mother, I occasionally performed at L.A. clubs like The Gardenia and The Backlot. One of my songs was chosen to be in a Broadway-bound review called "Ball Games," and other songwriters were also asked to contribute. Turns out Stephen Sondheim had a song in the show. We songwriters were all paid equally – based on the length of our songs – and because my song was a minute longer than Mr. Sondheim's, I earned more money, week in and week out, than Stephen Sondheim. Poor Steve, hope he was able to make ends meet …
Whatever stage of life I've been in,  two things have always been important to me: Make a Difference and Stay Creative. Through the years I have been on the nightly news arresting smokers (for nonsmoking rights); taken my act and my band on the road; slept in my car canvassing for Bernie; sung for NYC Mayor Ed Koch (and been invited back). ALMOST danced every night with Sting on Broadway (but the show closed); had one of my songs nominated in NYC for Song of the Year; haven't bought a greeting card in 20 years because I make my own; am an avid Letter to the Editor writer and have had dozens appear in papers on both coasts; and tutor teens for their college application essays – in fact, I've enjoyed this so much that I recently became certified to be a  high school substitute teacher.
I write the weekly skincare blog for HelloBeautifulFace.com a website that offers tips and trends in skincare and make-up; create a new poem every week; and started a FB page for writers so we can celebrate the written word. And I'm taking piano lessons – finally! A longtime dream. Best of all I got my first dog. Bucky is one of the best things that ever happened to me.
It is such a RELIEF to be this age and not worry what everyone thinks of me and not stress about "getting ahead." Instead, I do what I enjoy — and then try to get better at it. Retirement is not a time to sit back and watch Netflix. It's an opportunity to express myself, learn new things and give back in all sorts of meaningful ways.
Great, so let's dig a little deeper into the story – has it been an easy path overall and if not, what were the challenges you've had to overcome?
Show business is an enormous challenge because you constantly put yourself out there,  hope for acceptance but often get rejected. We performers train ourselves well as actors, singers and dancers, but most of us never realized we'd have to do something else as well: SELL ourselves.  PROMOTE ourselves. I found that a real grind. I worked long and hard at my craft and that's all I wanted to do. Many young performers have asked me for advice and what I tell them is, "You have to do this because you LOVE it. Not to get rich, not to get famous, but for one reason only: Because you can't imagine doing anything else." How I learned this for myself still stands out in my mind…
I was 25 years old and appearing in a show for the Los Angeles Civic Light Opera – the musical version of "Gone With The Wind" (which is a story in itself). I was Melanie's understudy and we were in San Francisco, where the show was getting terrible reviews, and we were cutting yet another section to try to get the darn thing down to three hours. Anyway, I had a head cold, the rehearsal room was freezing, and I felt miserable.
We were working on a group number and the music was beautiful, the harmonies were sublime, and I suddenly had a moment of clarity, "I LOVE THIS.  This. Here. Right now in this room.  Being part of a community of artists – the collaboration, the camaraderie, the combined effort to get it right no matter how long it takes." And I felt the silly daydreams about stardom and wealth and mansions fall away because none of that matters. The WORK matters.  I look back and know that I was damn good at what I did and loved what I did. What more can you ask?
A disheartening night doing my act in Las Vegas a few years later cemented this in my brain and heart, as Big Bertha, the one dollar slot machine, kept paying off with bells and whistles in the middle of my singing songs like Send in the Clowns. I went back to my motel room and wrote this.
The Gift
I have a gift in my hands
I'm offering it to you
Here. . . take it
Don't turn away
Don't ignore me
It's all I have
It's everything I feel
And I'm offering it to you.
But how good to know
That the real gift is to myself
And every time I give this gift
I am richer
Whether or not you accept it
Is up to you
That's your business
Perhaps your loss
But I choose to keep on giving
And that's the best gift of all.
We'd love to hear more about what you do.
I've left behind my former business — Eileen Valentino, performer extraordinaire — where I felt like the CEO of this company called ME, where everything I did fed into my career. I didn't exercise, I took dance class; I didn't go on vacation lest I miss an audition; I gave up downhill skiing after I broke my hand and risked putting myself, four musicians and two back-up singers out of work (not to mention my agent); where always, always, my eye was out for the next gig, the next show, the next break. Even my dream of playing the piano took a hit because don't glamorous singers need long fingernails?
Eileen Valentino Flaxman is still the CEO of her one-woman 'empire,' but it is no longer driven by outside interests or by money. So I guess this means it cannot be defined as a 'business.' Rather, it is a PURPOSE. The creative process drives me and has one crucial quality in common with my former business: I DO IT BECAUSE I LOVE IT. Whether writing prose, poetry, plays, blogs — or helping students write stellar essays — I am inspired to express myself in a myriad of ways.
What moment in your career do you look back most fondly on?
I have had many highs in my career. That buzz when you're onstage, in the zone, with the audience in the palm of your hand … there is nothing like it.  I remember telling the orchestra to take a break and then sang a song accapella for 35,000 completely silent people in Eisenhower Park in New York. Realizing I had no one to prove my worth to but myself was another. But one singular moment comes to mind – and it truly was only a moment.
As a songwriter and performer, I never felt that the 'talent to amuse' (thank you, Noel Coward) was  enough. With the songs I chose and wrote and the shows I put together, I aimed much higher, dug much deeper. I didn't want to merely entertain you. I wanted to grab you by the heart (and sometimes by the head) and shake you.
One night after one of my performances, an elderly gentleman made his way haltingly backstage, grabbed my hand tightly and said, "You made me feel things I haven't felt in years."
That remains my benchmark.
Contact Info:
Address: evflax@gmail.com
Phone: (323) 350-5798
Facebook: Eileen Valentino Flaxman Writer
Getting in touch: VoyageLA is built on recommendations from the community; it's how we uncover hidden gems, so if you know someone who deserves recognition please let us know here.