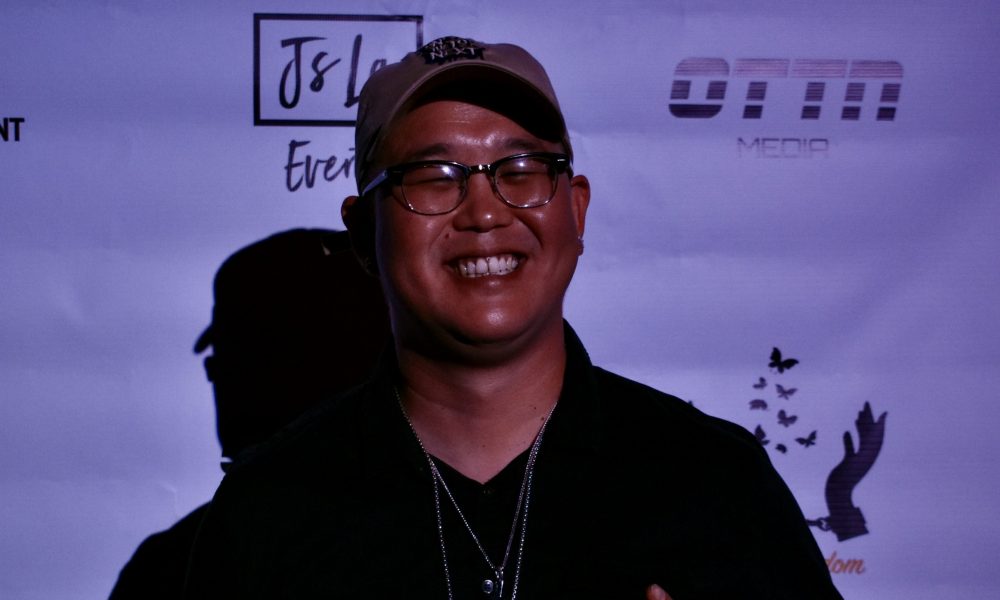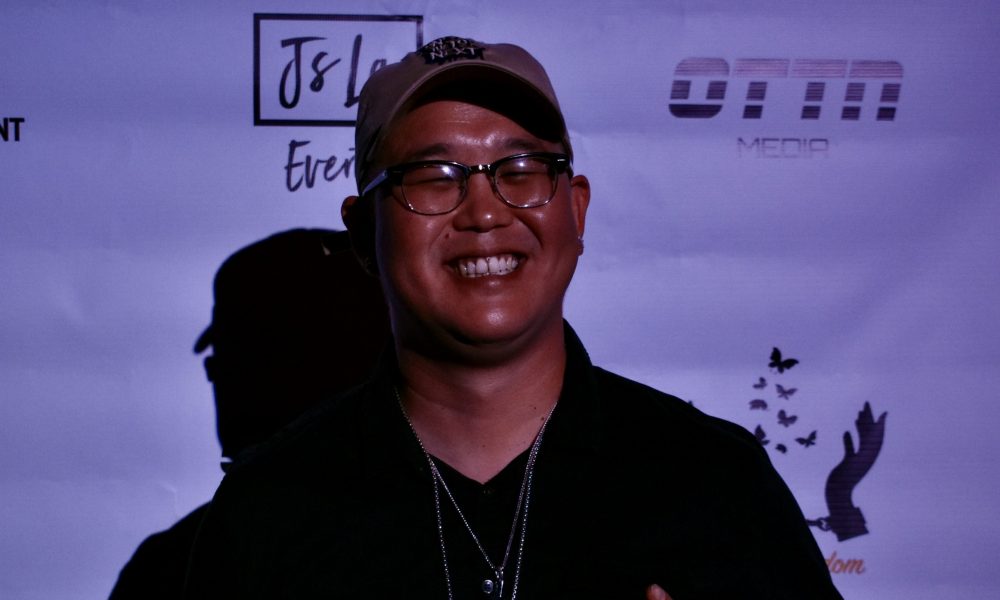 Today we'd like to introduce you to Eddie Kim.
Thanks for sharing your story with us Eddie. So, let's start at the beginning and we can move on from there.
I was born in Los Angeles, Koreatown in 1987. My parents are South Korean immigrants; my father was the South Korean president's bodyguard in the late 70's and early 80's in the height of the Cold War especially the rising threat of North Korea. He then came to America to study as a foreign exchange student at UC Riverside. My mother was one of the first Korean Airline stewardesses. Ironically, they met in the airplane when my father was going back home to Korea after his semester at UCR and my mother was an attendant on that flight. I was raised in the Valley 818 in the 90's and attended a private Christian school in Canoga Park called Faith Baptist Church and School. My years as a Faith Baptist student shaped a big part of my life religiously and academically. It's where I learned how to swim from the school's founders' youngest sons. My family and I were victims of the 1994 Northridge earthquake and I mention this, because of where we are today during this global pandemic.
My love for swimming and being in the water was revealed very early when I was a toddler. During my mother's tenure as Faith Baptists' after-school Korean class program, her colleague recommended me to join USA Swimming and find a team. At the age of seven I was too old for learn-to-swim beginning classes so my parents followed the advice.
However, with every team that agreed to try me out, nearly every single club team in the immediate San Fernando Valley area all turned me down, saying I was too weak and slow to be on their team. The first team I ever got rejected by was the Iris Ryker Swim School. As a seven-year-old kid who had dreams to be an athlete, the pain of being rejected was absolutely heart-wrenching. I felt like a failure after the try-out but my parents and I did not give up.
Fortunately, there was one team that practiced at Cal State University Northridge that decided to accept me out of all those that turned me down. This is where my life officially changed. I was still one of the slowest kids on the team for two years. But all of that changed one day when my father, who never was involved in my swimming because of work, came to one Friday practice.
The coach that ran Spartacus Swim Club was a 1980 Hungarian Olympian. He was tough. He was blunt. He often made athletes cry. But he knew his stuff. On Fridays he'd have the swimmers do relays and would choose captains to pick any of the kids for their teams, from the oldest to the youngest, the fastest to the slowest.
To nobody's surprise, I was never, ever picked to be on anyone's relay team. Nobody wanted to lose, and they were sure they'd lose with me. I would be on the side of the pool by myself watching while everyone even kids who were younger but faster than me enjoy the fun.
My father witnessed me waiting on the side alone, and asked my mother, why I was by myself and not in a relay team. My mother had to explain to him that I was the slowest swimmer on the team and nobody wanted to pick me.
That's when my life forever changed.
My father and mother are my role models to this day and what they have done is so admirable to me because of everything they taught me and how they inspire me every day.
My life changed completely from then on in so many ways. My father's ex-South Korean secret service was intense. Prior to completely devoting my time to swimming during my childhood the house was very quiet. We were a typical middle-class Asian family growing up in the suburbs of Southern California. We attend church,work, and school that's it. However, the day my father decided to get involved, swimming took the forefront of it all. From there my father wouldn't just physically train me but he would mentally train me. He'd tell me of stories from successful athletes, the regulars would be pro golfer Tiger Woods and his late father Earl; the Williams sisters and their father and the first-ever South Korean LBPGA winner, Park Se Ri. Listening to the stories of parents and their children training together beyond team practices slowly became a new normal for myself and my father as well.
As a side note, I'm a major fan of Lavar Ball and the Ball family. I root for all of the brothers because I completely understand where they came from, and how they got their start, and how they came to be where they are today is because of their father, hate him or love him.
Since my father became my trainer and private coach, outside of my club team practices, my swimming gradually began to improve to the point where I finally got to qualify for the Southern California Junior Olympics.
Our club swim team at CSU Northridge was to be disbanded shortly after that Jr Olympics I made finals in. A lot of our better swimmers dispersed all around the San Fernando Valley area teams. But for me, my mother made the decision on the next team I was to join. That team was Morning Star Swim Club, located in Koreatown. It was an all-Korean-American swimmers club run by the 1984 and 1988 South Korean Olympics head coach Sean Kang.
Obviously my father dreaded that drive, from the Valley to Koreatown, but he set that aside for my career. When I met Coach Kang, my life changed truly forever. I became a Southern California Swimming All-Star swimmer many times over; and multiple Junior Olympic champion; was the #2 ranked age group swimmer in the 400 Meter Individual Medley in 2000; and set the Southern California Swimming record. Eventually, with my coach's guidance and my father's relentless support, I became a child star in the swim world. What worked perfectly under that time looking back on it now is that Coach Kang was the only coach in my entire career that allowed my father fulfill his proclaimed nickname by some of my All-Star coaches and teammates, "Big Daddy Kim".
Eventually my family and I moved to Fullerton in 1999 to help my dad's brother, but we stayed with Morning Star Swim Club. However, I believe it was a bad move for my sister and me, as we sacrificed our successes during those years.
I attended Parks Jr. High School and graduated from Sunny Hills High School in 2005. By the time I reached high school we made one of the most heart-breaking decisions we ever had to make–we decided to end our relationship with Coach Kang to try our hand at moving to a bigger team in Orange County where all of the Olympians and Division I recruits trained at. Unfortunately, after an amazing start to my high school career, I succumbed to injury during sophomore year but fought through it and made Junior Nationals which is a big deal in USA Swimming at the time.
I began getting a flurry of recruiting letters from universities all over the country but I was still far from stable as I jumped from team to team, trying to find the perfect match. I finally landed at a nearby team as a last resort after going through a lot. That coach and I didn't get along at all. He threatened me and blackmailed me my senior year and said he'd mess with my recruiting chances if I didn't re-schedule one of my college recruiting trips to attend a local pre-season swim meet. I called his bluff, argued with him, and ignored him. He ended up never actually blackmailing me, but he did inform me he wasn't going to help me with my recruiting, and said I was on my own. Recruiting is an important time in an athlete's life, and much of it comes not only from the athletes themselves, but the coach as well. Prospective coaches always communicate with your current coach. They want to see if you're a good fit by talking to your last teacher.
I handled my recruiting all on my own, and with the help of my high school head coach Al, who agreed to sign off on any coach signatures. I rolled up my sleeves and went to work to find the perfect school. Eventually my parents decided on the U.S. Military Academy at West Point and I joined the men's swim team. I was enrolled at West Point only for a year and decided to quit swimming at the end of my freshman year. Immediately after, the swimming staff got fired, giving me more of a reason to come back home to California.
I didn't know what to expect coming back home and I had no idea what to expect. I came from a Division I school and it's hard to bounce back in swimming because once you're out, you almost never return to that level of swimming once you leave. It was a really tough year for me. I dealt with depression. It was one of the first biggest letdowns after so many years of successful hill-climbing and milestones. I didn't want to deal with people's questions. I had so many. I didn't want to explain myself. It was then I decided, it was up to me to figure out where my life was going to go. I had to take charge. And that's when coaching came into my life.
I started coaching because I just needed side money to party because my parents never helped me out financially saying especially that I had everything taken care of at West Point. I did not want to go to the club swim world to coach, so I went back to my old high school and my old assistant head coach, Roy was elevated to head coach and gave me my first job. He trusted me and let me do my thing. When I was at Sunny Hills we never went undefeated in league. For the two years I coached Sunny Hills, we won league championships and went undefeated again. I coached my little sister her junior and senior years. This was in 2007 and I never stopped coaching since.
I eventually transferred to the University of Southern California. However, I was no longer the student athlete I once was, so I had to figure out how to pay for school because my parents did not help me this time. They told me to handle things on my own. I decided to join the campus's Army ROTC since I already had a military background. Unlike West Point, my time with USC Army ROTC was the best time of my life. It was like a frat life, especially as a transfer student.
Even during that time, I continued to coach and made my way back into the club swimming world to coach. I was hired as an assistant coach at Cerritos College, where my sister attended and coached her and her classmates for two seasons in 2009 and 2010. During my 3rd year the girls' swim team won the conference championship for the first time in school history. 2010 was also the year I graduated from USC. Thereafter I was commissioned as a 2nd Lieutenant but instead of going Active Duty like my original plan, I realized coaching was just going too well. I still had dreams to fulfill from my swimming career I could not reach as an athlete but realized that I could as a coach. From there I went with the CA Army National Guard. Throughout my Army life, I was a Victim's Advocate and a Suicide Awareness specialist and Equal Opportunity specialist, and a Master Resiliency Trainer. I recently got out of the Army after some Active Duty, National Guard, and Army Reserve time.
Upon graduation, I got to coach a season as the men and women's assistant swim coach at Division III Pomona-Pitzer Colleges from 2010-2011. Even to this day it was one of the best seasons I've ever had to coach.
After years of being an assistant I knew I wanted to become a head coach, and by that time I had moved from downtown LA to downtown Long Beach to coach more kids in the surrounding area. At age 24, I got hired at Long Beach Polytechnic High School as the boy's head swim coach in 2012. In 2017, LB Polytechnic High School went undefeated for the first time in over 50 years in my fifth season. That same season I was enrolled in the graduate program online at Central Michigan University. After concluding my abbreviated 8th season at Long Beach Polytechnic HS and in 2013, and after being an assistant in the club swim world, I decided to start my own USA Swimming Club Swim Team at LB Poly HS called Morning Star Swim Club. I settled on the name to bring back Coach Kang's team and the team brand that my father and I were a major part of in the late 90's. I brought on my old Morning Star childhood teammate Jose and my fellow US Army Officer Rio.
Today, I operate a USA Swimming club swim team that has all minority coaches who were in 2017-18 were USA Swimming Diversity Mentorship program coaches at the Zone and Regional levels.
It was during my Emotional Intelligence class during my Master's program at Central Michigan University when I mentioned to my professor in a conference call that I wanted to open a management agency. By that time, I had worked for my mother who runs and oversees a wholesale fashion clothing owner in the fashion district in LA.
From there I learned so much, learned how to shoot photos, and eventually opened my own lifestyle clothing line. I would say the Lord blessed me with being at the right place at the right time. Within a month of being certified from the state legally for Big Game Management, a US Tour of a Korean pop-stars and rappers was set up. Through that, BGM was able to do tour management and investments for Korean rappers and K-Pop stars in the US. Since then, models, rappers, singers, athletes, radio personalities, and other entertainers have joined. BGM and my clothing line, On To The Next (OTTN) Apparel, did a music showcase show in San Francisco by the end of that summer when I first launched BGM.
The following year and since then, my business partner Jess of JSLA events and I hosted music showcases all over the LA area and Koreatown, LA. In 2019, my Bay Area partners and I did a show with Trey Songs, Jacquees, Eric Bellinger, and Ebon Lurks. With my experience as a manager of athletes, and graduating with my Masters degree, I planned a new life after years of military and coaching. From there my lifelong goal and dream of being a professional sports agent came to play. My first thought was the WNBA. I told my partners that there are two types of sports in the nation that are so undervalued in the US: women's basketball and women's soccer.
Most of my swim stars I have coached to great heights were females of all races. I truly believe women empowerment is here and that women are the future. My childhood sports hero, Kobe Bryant had five daughters. We all remember that one video of Gigi and Kobe at their house practicing the dribble fadeaway her father perfected for decades. I knew that Kobe would eventually be a major part of the WNBA. I just wanted to meet him and possibly be able to do some kind of business or help with the WNBA movement. Unfortunately, that will never be, (Rest In Heaven Kobe and Gigi and the seven others), but I continue to press forward to be certified.
It was recently after Bryant passed away that I got certified by the WNBA in March.
As of April 2020, I got certified by FIBA Basketball as a certified agent.
I am currently in the process of being a Major League Soccer Intermediary and a Canadian Football League agent.
I plan on continuing hosting events and music showcases once this coronavirus is over to showcase music talent.
I also still manage singers, rappers, models, etc. and coach swimming for my HS program and my non-profit program and plan on applying to a doctorate program at the University of Southern California. #FightOn
Has it been a smooth road?
In some aspects, no. One of the biggest reasons why I was an advocate of USA Swimming's diversity and inclusion program was because I remembered what I had to endure as an athlete growing up. I had to deal with racial undertones and prejudice with a lot of different coaches I didn't get along with and those that didn't like my father whom they thought was an overbearing minority father.
Mental health was also a journey to navigate through and something I take very seriously. I dealt with it a lot after leaving West Point because I was ridiculed by people I'd meet for being a dropout. I remember I was at a party in East LA right before I transferred to USC, met an old opponent I'd beat all the time in swimming and he started chanting "hero to a zero" right in my face. The entire party even joined in, pointing at me. When I went to bed that night, it was the longest night of my life. I had a million thoughts circling my head, and I felt stuck. From there I decided that when I reach USC I was going to shed my athlete image and self ego, and focus simply on my inner circle, family and serve with the soldiers in my military unit. For me it was always a duty and honor to serve the troops while in a leadership position. It was never about getting promoted, it was to gain the respect of the Soldiers you worked for, the true idea of selflessness.
So, as you know, we're impressed with Big Game Management – tell our readers more, for example what you're most proud of as a company and what sets you apart from others.
Big Game Management – is a management agency that helps and advise entertainers, models, athletes, and recording artists basically entertainment in all realms. We contribute and execute from contract negotiations for a pro basketball player to helping pick a beat for a song to tour management for an artist.
We have done music showcases all over the Los Angeles area and even in the Bay area. Our plans for April and May were folded due to the pandemic, unfortunately, in regards to hometown music showcases.
I became certified by the WNBPA in March to be a certified WNBA agent. I'd love to find and represent the first Jeremy Lin-ish, female Asian American athlete in the WNBA and continue to help all ladies from all backgrounds to reach their full potential in life, on and off the court.
This past April, I became a certified FIBA Basketball agent with two players signed and ready to help start their journey overseas. Because for me their goal is my goal.
What I am most proud of in my company are professionalism and loyalty. Those two factors are always priority. These are similar traits I tried to embody during my time in the military. Another thing that distinguishes my company from others is that I prioritize education and intelligence. For example, my models can be nursing school graduates or getting their postgraduate degrees. I always preach "beauty and brains" for my models. One of my recording artists applied to and got accepted to a prestigious art school.
A quote I share with a lot of my clients is: "What you DO is so loud, I can't hear what you are saying." As Lavar Ball says, "Speak Into Existence." We at BGM not only talk the talk but also walk the walk, and we expect everyone to do the same by setting an example. We want every client to live the best "YOU".
I am also in the process of being a certified Major League Soccer intermediary, and a Canadian Football League agent.
Highlights:
Summer 2018 @kisum0120 US Tour
Dec 2018 After Party @ajol_llama in SF
2019 A Night of R&B with Trey Songs, Jacquees, and Eric Bellinger, Ebon Lurks, and Rahale B
Let's touch on your thoughts about our city – what do you like the most and least?
I love the diversity and of course, who doesn't love the weather out here? After traveling to 44 states in my lifetime and another 11 during my Army career, I always found nothing beats LA weather. I lived in South Carolina and New York for periods of time, but nothing beats LA weather, the sun coming up is definitely different in LA than the South and NY. Also the food industry in LA has grown exponentially with the amazing fusion food and twist to traditional ethnic foods.
The one bad thing is obviously the traffic, since I drive from Riverside to Koreatown to Long Beach to Irvine to the San Fernando Valley area on any given weekend from coaching to studio sessions and photoshoots dispersed all around. Traffic is what makes living in LA and the surrounding areas a nightmare.
Contact Info:
Website: www.biggamemgmtusa.com
Phone: 714-318-5343
Email: biggamexmgmt@gmail.com
Instagram: @biggamemgmt | Personal @wowitsedward
Facebook: @biggamemgmtusa
Twitter: @biggamemgmt
Image Credit:
@ottn_media
Suggest a story: VoyageLA is built on recommendations from the community; it's how we uncover hidden gems, so if you or someone you know deserves recognition please let us know here.