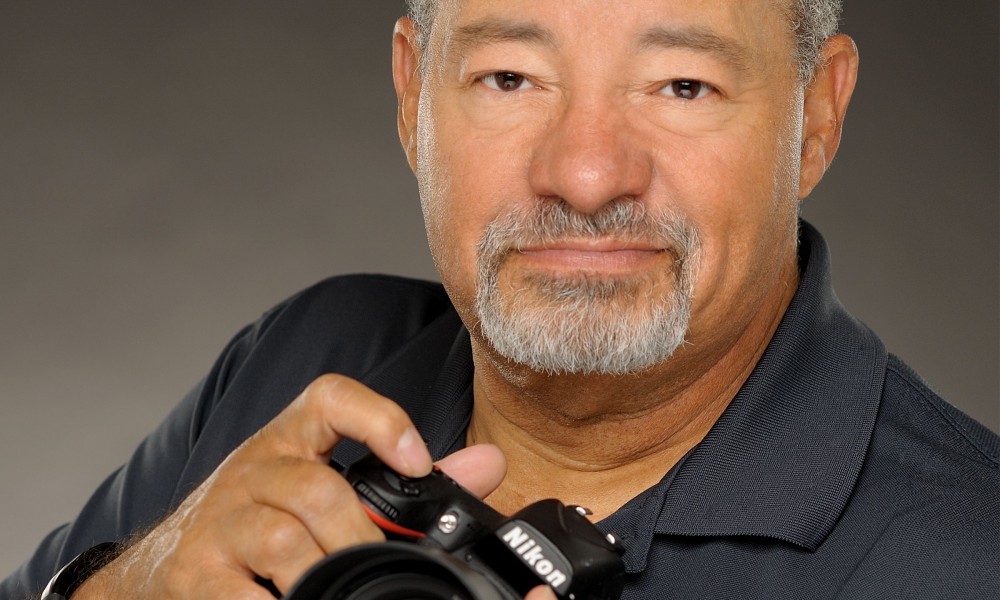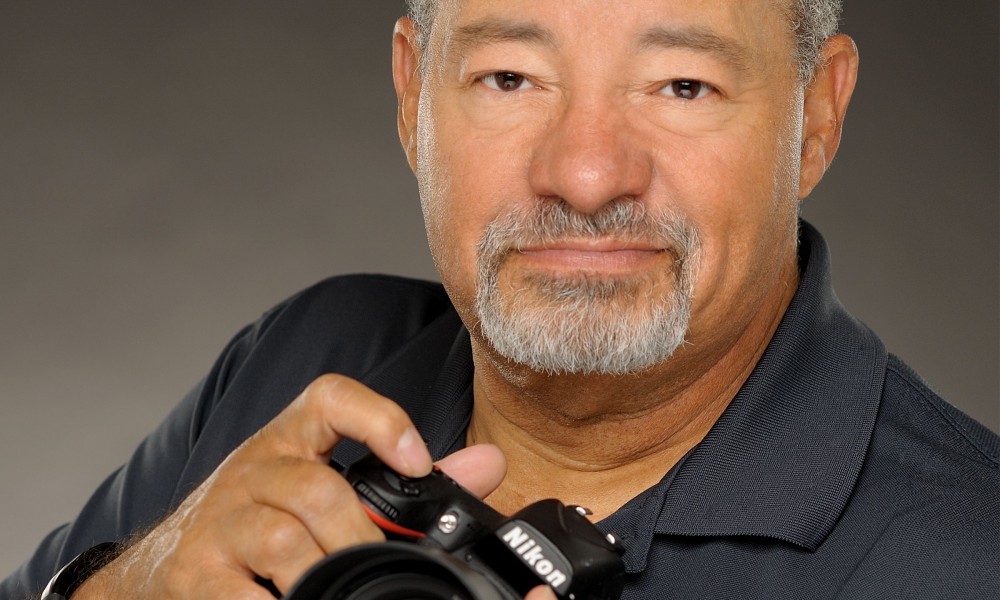 Today we'd like to introduce you to George DeLoache.
Discipline, diligence, and determination. Los Angeles County professional photographer George DeLoache lives by these three words—a credo that lifted him from the depths alcohol addiction to the coveted Kodak Gallery Elite Award grand prize winner.
DeLoache's first-place photograph, "Nefertiti Revisited", impressed the Kodak judges as "timeless, expressive, and compelling professional photography at its best."
"What the Kodak award did to me was validate me as an artist and encourage me to remain true to my classical style and pursue it," says DeLoache. "I see very little of classic portraiture now. Everyone has to go into Photoshop and twist it around. They haven't paid their dues to know the medium, it's posing and lighting." says DeLoache.
The Kodak judges spoke to that in their assessment of "Nefertiti": "It does not have the appearance of having been digitally manipulated, even if, in fact, it had been."
DeLoache credits the Professional Photographers of America and its local affiliate, Professional Photographers of Los Angeles County, in part, for the path leading to his Kodak award. "PPLAC brought me back into print competition. The opportunity to compete refines my work. It has made me a better photographer."
In addition to the Kodak Gallery Award(awarded for western states district competition), the Kodak Gallery Elite Award (best of portraiture international awarded), DeLoache has received the New Horizon award for excellence in portraiture, The Professional Photographers of America Platinum medallion and Bronze medallion, Photographer for the Year award from Professional Photographers of Los Angeles County, and Gold medal award from One Eyeland.  Correspondingly, three of George's images have been inducted into the prestigious Professional Photographers of America Loan collection and he has been featured on the cover of both Camerapixo and Professional Photographers Magazines August 2016 edition.
George has also received the title of Certified Professional Photographer conferred upon him by the Professional Photographers of America, which requires years of study and many hours of testing and peer review.
All of these accolades spotlight a redeemed man; a man who once called a San Fernando Valley alley home, panhandling in front of a 7-11 store to support his all-consuming addictions– a man who started out in life as a clean-cut, Midwestern boy.
DeLoache grew up in Columbus, Ohio, the son of conservative teachers who sparked his passion for photography as a youngster with a Kodak Brownie Starflash camera. That boy then fell in love with his craft while working on his Boy Scout merit badge.
At 16, DeLoache premiered in the world of professional photography with his Soap Box Derby photo in The Columbus Dispatch newspaper. He worked at a local photo store as a teenager, hanging out with the Columbus Ohio Dispatch newspaper photographers and shooting with a 4 x 5 Speed Graphic press camera.
After flunking out of Kent State University for majoring in partying, he volunteered for the military with the dream of becoming a Vietnam War correspondent for Life magazine but instead got assigned running radar on an aircraft carrier.
Out of the military, DeLoache landed in Los Angeles in 1968. He photographed the renowned Sunset Strip club scene, leading Music Connection magazine to name him one of the top three music photographers on the West Coast. He shot the legends: Jimmy Hendrix, Janis Joplin, Iron Butterfly, and other music luminaries playing The Strip's landmarks Troubadour, Whisky A Go Go, and The Rainbow Room.
"It was a party all night long. The musicians would play the clubs and then hang out in the streets with everybody," remembers DeLoache.
The partying took its toll on DeLoache, driving him into a sea of addiction until Mother Nature propelled him to hit rock bottom.
"In 1994, the earthquake tore my studio up and pushed me over the edge. I climbed into a vodka bottle, pawned my photography gear, and lived the low life. I lost my home, my business, my income, and my self-respect" reflects DeLoache.
Two years into his tailspin, a suicidal DeLoache took all the drugs and alcohol he had on hand, passing out on the bathroom floor of a cockroach-ridden crack hotel.
"I woke up and saw this stinky person looking back at me, then remembered this kid with a Brownie camera in my mind's eye. I had this real moment of clarity and said. 'Look what you've done to yourself'," recalls DeLoache.
Soon after, DeLoache entered the Veterans Administration Hospital recovery program, kicked his habits, then enrolled in The King's University in Van Nuys, ultimately graduating cum laude with a Bachelor's Degree in counseling and a minor in web design.
Then, he headed back to a local pawn shop to reignite his love affair with his passionate mistress, photography, by buying a second-hand camera.
Now clean and sober for over 20 years, DeLoache makes use of that counseling degree counseling with Veterans that are struggling with drug and alcohol addition in the Veteran Administration Hospital system. George often donates his camera skills to worthy causes, an act he says directly steers him to the artistic honors in his life.
DeLoache also operates a commercial portrait studio in Downtown Los Angeles Art District, specializing in executive portraits, corporate photography, family portraits, and actor headshots—working hard to find the time and resources to develop his fine art images whenever possible.
The patient perfectionist, hours upon hours of studio shooting occur between an original concept and his final images. DeLoache imagines the finished product in his mind, then shoots and adjusts while alone in his studio until he gets the lighting, shadows, posing, and composition just right. Only then, will he bring in his model.
Not surprisingly, DeLoache looks to the Masters of the Renaissance for inspiration in addition to a portfolio of acclaimed photographers: Gordon Parks, Yousuf Karsh, Arnold Newman, Irving Penn, Richard Avadon, George, Hurrell… the list goes on as long as DeLoache's solo studio photo shoots.
"They live with me. They set the bar," reveals DeLoache.
Don't think many awards and cover articles mean DeLoache thinks he's jumped that bar. There's nothing worse than a one-hit wonder. It's all about the next image."
That next image– and a planned photo book on Business and Corporate Photography, As well as gallery shows, teaching workshops, and, and— George DeLoache has enough 'ands' to keep him busy for the next 20 years.
"I want to create everything that's in me. When my last breath comes, I want to say, I'm done. I'm ready for my next assignment," shares DeLoache.
With diligence, determination, and discipline on his side, there's no doubt he will be.
Is there some part of you work that is particularly difficult?
The hardest or most problematic aspect of my job is balancing all of the elements necessary to run a successful creative business. From marketing and promotion, standard office requirements, bookkeeping, making phone calls and the like, creating the portraits and doing all of the computer post production and retouching. Keeping all these aspects in motion and making sure everything is completed on time and running smoothly is the major challenge
How do you define success?
Defining success is a difficult question. Each time a goal is reached and success in accomplished, it is vital to raise the goals and push higher. All that I have accomplished is simply history. What I am is today, but the future is only limited by one's ability to dream and that is what we must strive for. Ever higher we climb to the next mountain top.
So, what's next? Any big plans?
My plans for the future are to create images that will satisfy my artistic desires while exceeding my client's expectations.
Contact Info:
Image Credit:
George DeLoache