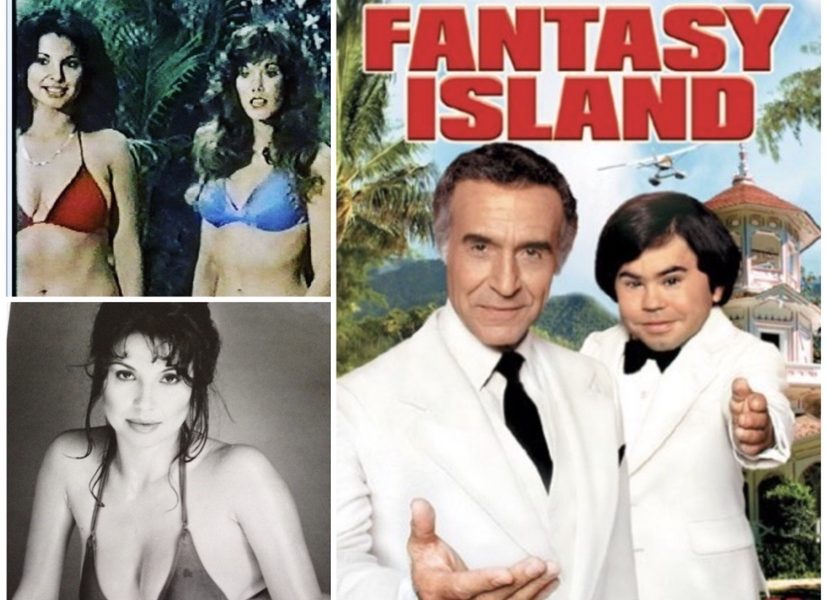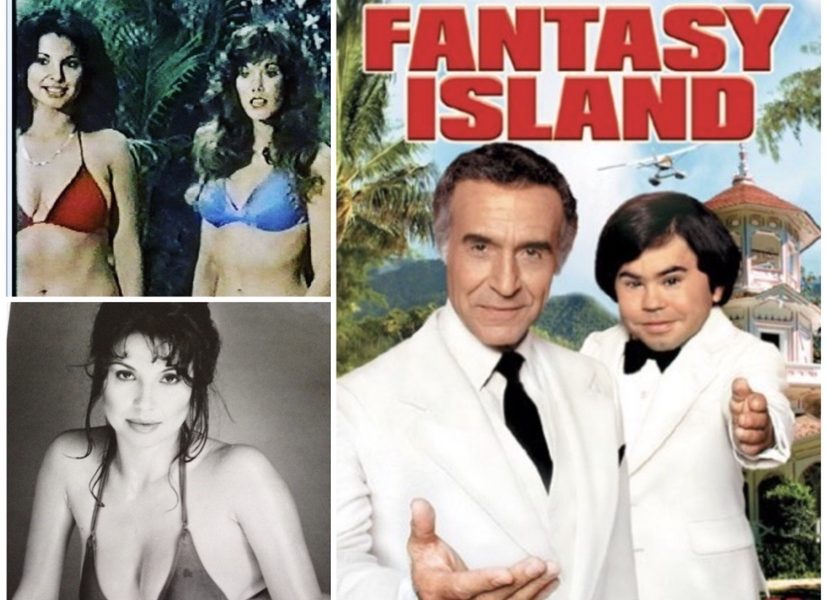 Today we'd like to introduce you to Dolores Cantu.
So, before we jump into specific questions, why don't you give us some details about you and your story.
At 70, I am the star of my own destiny. As an Actress and Talent Manager, I've gone from "dreamer" to "dream-maker". From creating a niche for myself in Hollywood, to cultivating the next generation of stars. I am also a survivor that has overcome so many obstacles personally, professionally and medically. These challenges only made me stronger and have fueled my passion and never held me back. I am living proof that we are capable of so much more than we ever dreamed possible when we listen to that inner voice that tells us we can, rather than the hundreds of voices and circumstances outside ourselves that tell us otherwise.
I had this incredible landlord in 1969 in Houston. He told me that Eastern Airlines was looking for beautiful girls with great personalities to become stewardess. I told him I didn't think I was worldly enough, but he said he believed in me. During the 60's, it was difficult for Hispanics and other minorities to enter into the work place, especially for the airlines. He even drove me to the interview because he didn't want me to have any regrets. His kindness is something I will never forget, and I always pay it forward to other people who need someone to believe in them until they believe in themselves. With that interview a door was opened to what would become my journey, and what a journey!!
Eastern flew me to their headquarters in Atlanta and informed me that I got the job. That I was a stewardess flying for the airline known as "The Wings of Man." On January 1, 1970, I started my journey to see the world. There were just a handful of Latina stewardess and pilots at that time. My life changed that day because I was now in a world where I was accepted and allowed to be myself without apologies. I was traveling the world, I was loving life, and I found a confidence and power that came with wearing the stewardess uniform – hot pants, boots and all. While traveling the world, my dreams of being an actress were always in the back of my mind. I didn't know how I was going to get there, but I knew I was headed in the right direction.
Within a few weeks into my career as a stewardess, I was spotted by a member of the board of directors and the airline's owner, Floyd Hall. Because I was one of the few Hispanic women flying, I suppose I had become somewhat of a the Hispanic "It Girl." I was chosen to be the "ambassador" for the airline, representing Eastern Airlines as it opened new routes to Mexico, Latin and South America. I even appeared in their commercials that were targeted for markets with large Hispanic populations, and I was having the time of my life. I felt good about myself and I knew Hollywood was getting closer.
In 1972, I was chosen to represent Eastern Airlines as "Miss Hospitality" at the Miss USA & Miss Universe pageants in Puerto Rico. In this role, I travel around the country promoting the pageants, and the airline's new route to Puerto Rico. Because I was not competing, I had the opportunity to become friends with all the contestants and get to know the judges. One of those judges change my life forever. Bob Lardin was a writer for the New York Daily News. One day he asked, "Have you ever thought of being an actress?" I told him that was my dream! I just didn't know how to get started. He offered to introduce me to agents and people in the industry who could help, and he did.
I was stationed in Miami, and without blinking, I pack my bags and moved to New York City, the Big Apple, to become an actress. My first roommate was Miss USA 1971, and we had the most incredible time together. Every day was a new adventure. Mr. Lardin invited me to my first Golden Globes in 1973. I was living my dream. 1972 was also the year I booked the first commercial McDonald's produced for the Spanish Market. Today, Telemundo, Univision and Spanish language television command respect, generating billions of advertising dollars around the world. It was different in 1972 and there I was, acting in the first Hispanic commercials as the industry was beginning to notice the emerging Latin market. I also started booking commercials and modeling jobs for the American market, which was unique for a 5'5″ Latina actress at that time. While many actors looked down on doing commercials, I loved it. I found my niche with campaigns for Eastern Airlines, Pepsi Cola, Form Fit Rogers and many print ads. I was a globetrotting flight attendant and a working actress. New York in the 70s was alive, fast-paced and glamorous. And I was right int he middle of it!
Mr. Laudin continued to be my advocate and introduced me to Garry Marshall the producer of "Laverne and Shirley" and "Happy Days." I was flying to Hawaii and Mr. Marshall called in a favor to get me an interview for "Brian Keith Show" which shot in Hawaii. The audition was a disaster. I had never worked on a movie or television series at this point. At the audition, I was given my "sides" and I had no idea what I was doing. The casting director asked me if I had ever taken and acting class. I said, "No, do I need to?" Trust me, I needed to. That was her advice, which I pass along to all my clients and anyone breaking into the business today. Study. Take classes. Develop the skills and muscles that you will need not just for one role, but for a lifetime of work. In 1976, I was cast in "Saturday Night Fever" as a Puerto Rican gang member who got to beat up John Travolta. I am still the only girl who beat up John Travolta in a movie. He was doing "Welcome Back, Kotter" and he was making a name for himself. It was very exciting to jump on top of him and knock im around a bit! Who knew that it would become in iconic scene? That scene has been featured in many "Saturday Night Fever" books over the past four decades.
We're always bombarded by how great it is to pursue your passion, etc – but we've spoken with enough people to know that it's not always easy. Overall, would you say things have been easy for you?
There is an expression that things get better before they get worse. Acting jobs in the Hispanic world seemed to be more limited creatively and financially. Commercially, we now had our own networks which seemed to pigeon hole performers, paying a fraction of what regular commercials paid and there were still very few acting jobs available in television and film for Latinas. But, I knew that I could not let "market conditions" decide my fate. I had come too far to turn back. In 1978, I decided to visit Los Angeles for two weeks. I told myself that if I booked a job, I would move to Hollywood. If not, I'd stay in New York. I booked "What Really Happened to the Class of 65" with Harrison Ford, Larry Hagman, and a host of other soon to be Hollywood icons. I stayed.
Moving to Los Angeles was like starting my career all over again. I had a referral from the producers of the Miss USA to contact an agent in Los Angeles. He told me, "You're Mexican don't waste your time." I begged him to take a chance on me. "I'm a booker," I told him as I fought for my career as he showed me to the door. "I promise you. Take a chance on me and I'll book those jobs." Rolling his eyes, he agreed. He's glad he did. Since that day, I have "booked" over 300 commercials, print ads, television shows and films. Like I said that day, "I'm a booker." In 1979, Hanna Barbera added a Hispanic girl to their series "Fred and Barney Meet Schmoo" and I was cast in role of Nita. It was a breakthrough. Any time a Latina appeared on television in a role that wasn't a maid or exotic temptress, it was a breakthrough.
About this time, I heard of an organization founded by Ricardo Montalban called Nosotros which was fighting to make advances toward more Latino representation in films and television. I became a member and started by co-producing the first Latino showcase for Norman Lear at Tandem Studios in 1980. The showcase worked, within days people started auditioning and booking roles on Lear's programs: "All in the Family," "Diff'rent Strokes," "The Jeffersons" to name a few. I booked "Diff'rent Strokes." We expanded our efforts and produced showcases for industry executives, casting and anyone who would come to see Hispanic talent. That was the beginning. We were still a long way from complete inclusion, in fact we still are, but we were beginning to break down barriers. I'm very proud to have been part of that energizing moment in which we saw the door open a little further for Hispanic actors and actresses. I began working regularly, typecast not for my ethnicity, but for my looks. I worked steadily through the eighties: "Dallas" as JR's assistant; "Fantasy Island" with Ricardo Montalban – literally in the role of "One of The Most Desirable Women in the World" with Barbie Benton (notably I was the only Latina); "The Renegades" with Patrick Swayze; "Benson" with Robert Guillaume; "Falcon Crest"; and "Quincy" with Jack Klugman.
Harrison Ford once said, "To be a successful actor you need a second occupation." Taking this good advice, in 1983 Flowers by Dolores was born, a flower shop I operated in the heart of Hollywood on the famed Sunset. I soon became know as "Dolores the Florist" and became a regular on local newscasts and lifestyle shows. Flowers by Dolores became a favorite for celebrity and clients from Bruce Springsteen, Rodney Dangerfield, Madonna, Ian Ziering and Kevin Pollak to Paramount Studios and "Entertainment Tonight." I ran my floral shop and continued to act. One of my favorite jobs was working with Jay Leno on "The Tonight Show" in the 1990s, recurring in a series of skits.
We'd love to hear more about your work and what you are currently focused on. What else should we know?
In 2001, a beautiful young actress from my acting class, who was regularly seeking my advice, asked me to manage her. I was reluctant at first, but I thought back on all the experience and insight I had to offer, to the kindnesses that had been shown to me and to my innate desire to help others, and I said, "yes." Candu Management was born. I named my management company Candu Management because it sounds like my name, Dolores Cantu, and it holds an affirming promise, "You can do this."
I'm proud of the great success I have had in discovering new talent, nurturing them, advising them and inspiring them to reaching and achieving their dreams. It is thrilling to have placed a formidable faction of Hollywood's fresh faces in television roles on every major network, film roles in major theatrical releases, in stage productions in national touring companies and on Broadway, and in a wide variety of on-camera and voice-over commercial spots. It is extremely satisfying to also mentor hosts in both the Spanish and English-speaking markets. I feel my unique strength that I offer my clients is that I have been working as an actress for over fifty years and anything they are feeling or facing, I've likely been there and done that and can offer them an informed ear to help them navigate their way. I only work with clients I believe in. I cultivate talent, but I can't learn, grow and perform for them, they have to have the drive and potential in them. I will help them tap into it, unlock it and then guide them along the way so each step they take gets them closer to their goal. If someone is reading this, who is wondering how it works? Do they need a manager? Or, how do they get started. Let me give a few quick pointers. First, finding a manager or agent who believes in you is key. We work countless hours and only get paid when you do. Usually 10-15% of your fee. If a manager asks you for money in advance, it is a scam. Say no. Your manager shouldn't be your photographer, acting teacher or drinking buddy.
My advice to people just starting out is take classes, get great headshots and make your own content. You will also need to get into the Screen Actors Guild and to do that, you need to work. It is a bit of a Catch 22, but it is possible. An actor, just starting out can get his or her SAG card from getting three vouchers by doing extra work, or getting a waiver from a projection that is called a Taft Hartley. It is possible. We all start somewhere and sometimes that somewhere is spending thirteen hours on a set providing atmosphere. My advice is when you are on that set, pay attention, learn, and get to know the crew and your fellow actors. Use it as an opportunity to work on your acting game, not to get to the next level of Candy Crush. I have seen it change so much for Hispanic actors, with more opportunities today than ever. Today a lot of roles I see in breakdowns (the listing I receive daily alerting me to all the casting needs for television, film, theater, and music videos) are for "all ethnicity." Producers are trying to make shows diverse. However, the struggle is still real. My job is to help the new generation to feel empowered and to give them all the tools to succeed. Training is essential. Being a triple threat – singer, dancer, actor – is a winning combination.
Our industry is ever-evolving. And it is important for me as a manager, and for my clients, to adapt and excel with every change. One example is there are not as many in-person auditions as there once were. Most are done by the casting director emailing me the sides of the audition scene, sending them to my client, and my client submitting in a self-taped audition with the scene. With productions all over the world, it is just more efficient and cost-effective for the producers. This is done for television, film and even some commercials. Actors now need to become producers, learning how to light and direct themselves to create the strongest audition video possible. Technology has changed our business and opened more opportunities through electronic submissions. Actors can self-submit themselves for project that they find on different sites. I also advocate for my clients to create their own content. Why wait for the perfect role when you can create it for yourself! Producing Web-series or short films is a great way to make your own content and can get you seen. I've known actors who have even won film festivals and Emmy Awards by going this route. Be a student of our craft and a pioneer. Take the road less traveled, or even forge a new one for yourself. Creativity starts with the courage to try.
A few years ago, I traveled to the Monaco Film Festival with my client Jearnest Corchado. She was nominated for Best Actress for her role in a faith film "Crave the Fast Life," both she and the film won. It was life-changing for a young Latina actress to be nominated for her first movie. I decided since we were there we should go to the legendary Cannes Film Festival to network with filmmakers from around the world. People thought I was crazy and said, "you don't have the clout to get in!" But, I had courage and armed with my IMDB profile, business cards, gumption and Jearnest's Best Actress win, we were welcomed with open arms. Never, let anyone tell you it's impossible. At 70, people say I should be the poster woman for Latinas of my generation. I am vibrant and love life and embracing new opportunities. My "bucket list" is full of a life lived beyond my wildest dreams. I suppose that my "bucket list" today is filled with other people's dreams and what I see possible for them. I see myself traveling with my clients and partnering with them on projects we want to create together. I see myself walking the red carpet as they are recognized with Emmy's or Oscars for their work. I know they are capable and I am working with every ounce of my being to make those dreams manifest.
I just spent the weekend with a group that adopted an economically disadvantaged Hispanic elementary school in East Hollywood in 2001. The students are very close to my heart because when I see their little faces and hear their laughter and fuel their dreams, I am reaching back decades to nurture the little girl I once was. They are me. I have come full circle in my life, and am now helping the future Dolores' by inspiring them to dream big. My faith in God has guided me in my journey. There have been a lot of doors open for me, and a lot I spotted and ran through on my own. I'm humbled and grateful to everyone that has supported me, taught me and guided me along the way.
I hope to be remember for my smile, zest and love for life, forever young spirit, compassion and for never giving up. I was one of the lucky ones to have lived my dream and to have inspired others to live theirs. Yes, I am the star of my own life and I dance in a galaxy of stars who shine brightly around me — all of us dazzling lights of dreams come true.
What were you like growing up?
I came from a lower-income family from Texas. Spanish was my primary language. I failed the first grade and had a very hard time learning English. Discrimination came at a very young age. At 13, we moved to a new city and as the only Hispanic in my class, I was bullied.
I have fought discrimination all my life. I learned how to embrace it and to stand up for myself. It made me fearless. It also fueled me forward to make a difference in the world for myself and for others. It also made me strong and independent. At 14, I started working at the local movie theater. So, running the theater became my new life. I saw every movie that came out for the next four years. That's where I a dream was born. I knew that being an actress was what I wanted to do for the rest of my life.
When graduated high school at 18, I packed a bag, said goodbye and knew that I would never go back home. I knew this was my new life and I had to make it happen for myself. I got a job at Prudential Insurance and was chosen as "Miss Debit Clerk." Funny, my first beauty pageant was at an insurance company. There is such a thing as being in the right place at the right time. But, the thing that matters most is believing in yourself, taking risks, following your heart and having the courage to act on opportunities when they show up in your life. Sometimes the door in front of you will lead you to all you have ever wanted. But, unless you open it, is just another door.
Contact Info:
Website: Dolorescantuyoutube
Phone: 310-274-4771
Email: dcan2@ca.rr.com
Instagram: CanduManagement. Dolores70andfabulous
Facebook: Candu Management. Dolores Cantu
Twitter: Candu management
Suggest a story: VoyageLA is built on recommendations from the community; it's how we uncover hidden gems, so if you or someone you know deserves recognition please let us know here.