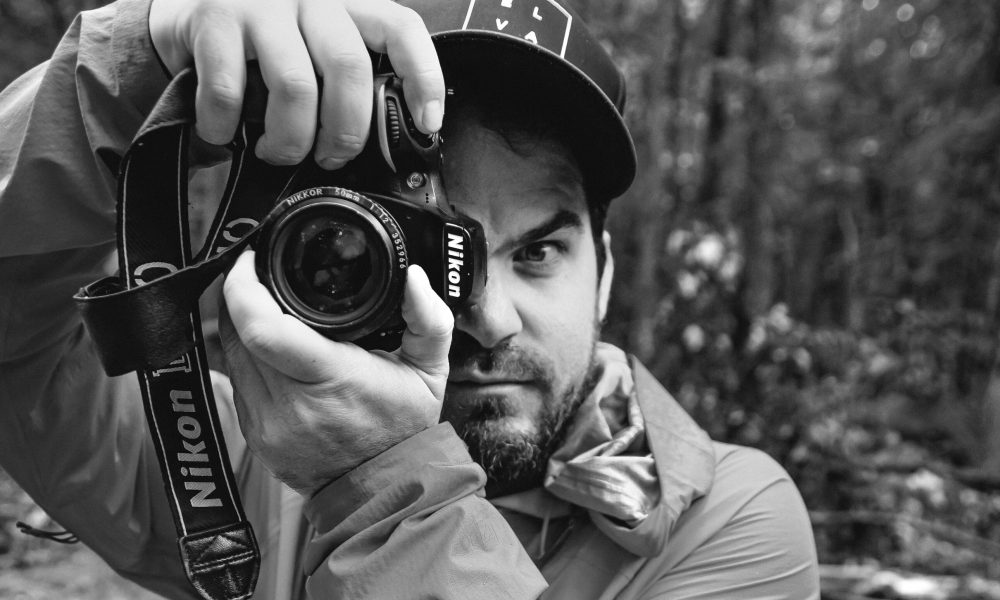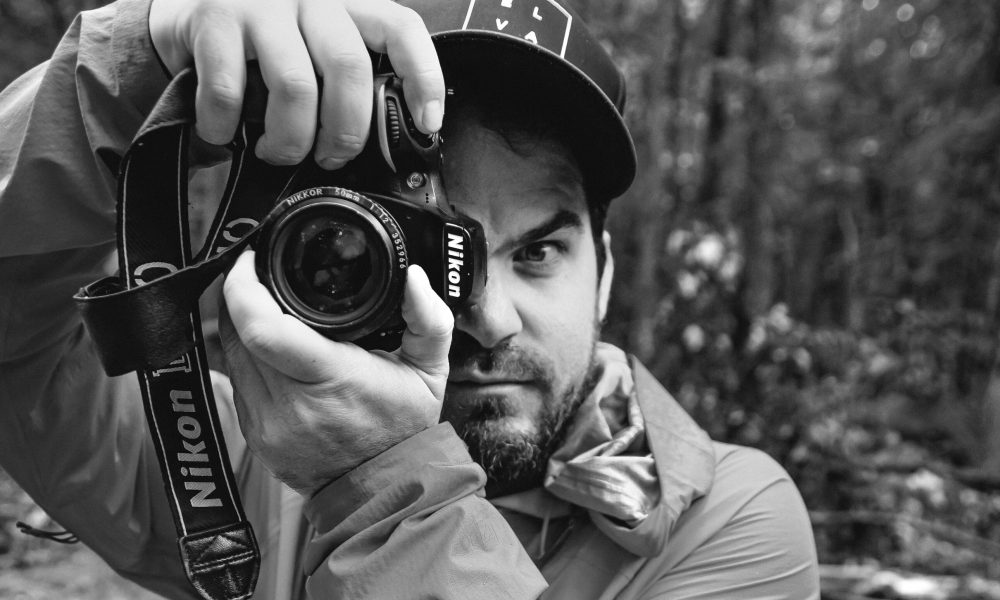 Today we'd like to introduce you to Devin Stinson.
Devin, please share your story with us. How did you get to where you are today?
I was born in Davie, FL and my parents moved us to Boulder, CO when I was five. My mom grew up in Miami and my dad is from Philadelphia and they wanted to raise us in Colorado for a number of reasons. There was a lot of crime in South Florida at the time and my parents thought Colorado would be a safer place to raise a family. Boulder is a liberal college town with access to endless outdoor activities and we took advantage of that. My parents have a hair salon in town and they both cut hair together. I have always been genuinely curious about different people and I inherited my parent's ability to talk to anyone. They spend all day talking to people in their chairs. Communicating and connecting with a person you have never met before was a fairly normal thing in my family and has helped me tremendously in building and maintaining relationships in my work and personal life.
Throughout my youth in Colorado, I spent a lot of my time in the outdoors, snowboarding, camping or causing trouble. I got into photography in high school. The public high school I attended had a great photo program with a large darkroom with around 20 enlargers and a decent rental situation. I took the maximum amount of semesters in photo class and loved everything about it. I liked the uncertainty of the process and the precision required of developing film and prints. You could spend hours shooting and developing a single roll of film and if you mess up any of the steps along the way it can all be ruined. I decided I wanted to be a photographer in high school but the path to making it a profession was unclear. Today you have countless people on the internet willing to teach you how to be whatever you want. In 1998, the path was hard to determine.
I've had my fair share of work experiences throughout the years: I worked in restaurants starting at the age of 13 through my time studying film production at CU-Boulder, valeted cars, was an apprentice sushi chef, and eventually broke out of the service industry when I managed the marketing tour of a shoe company when I was fresh out of college. It was not a creative job but it offered an opportunity to travel the country in an RV, meeting people and experience different cultures in the US. I hadn't really traveled much before the tour and I loved learning about how other people lived. We would work events like college football games, NASCAR races, music festivals and the Super Bowl to name a few. After I got off the road, I ditched my phone, packed a camera and a backpack and traveled through Asia, Australia, New Zealand and Argentina for four months. My trip ended when the shoe company emailed me an offer to work in the office in the marketing and sponsorships department. After a few months in sponsorships, the Director of Marketing offered to buy me camera and editing equipment so I could be an in-house producer of content. I jumped at the opportunity and started pumping out product photography and promotional videos.
After two years at the shoe company, I realized there was nowhere for me to grow and I quit my job and moved to Miami to work with a photographer. When his business dried up and he didn't have any work for me, I found my way onto a commercial set working as a PA. This was the first real set I had ever been on and I realized how little I knew about production. I didn't know how to communicate on the walkies. I didn't know a lot of the terminology that was used on set. I showed up early, asked a lot of questions, and was genuinely eager to work. I have to say it was one of the most exciting days of my life because I could finally see a path to what I ultimately wanted to do.
A few people recognized that I was a hard worker and they called me for every future job they had in Miami. I kept busy mainly on commercials, music videos and TV for the year that I lived there. I helped out every department during my time as a PA and tried to gain an understanding of what everyone's job entailed. I was determined to find a way to make a living with a camera.
After a year in Miami, I got an opportunity to go on the road again for a three months contract. The plan was to save enough money to buy a camera and start shooting my own projects. I moved back to Colorado and started booking my own jobs, shooting marketing videos for companies. The shoe company I started with brought me back on a freelance basis to shoot and edit video projects for them. I was hired for a few still photo jobs but the bulk of my work was video-based while I was in Colorado.
In 2012, I moved to LA to get back into working on big sets. I had produced and shot my own little jobs in Colorado for two years and I was ready to dive back into the big stuff. I would PA on big jobs in between my own little jobs. Eventually, opportunities to shoot behind the scenes photos popped up on the big sets. I started shooting BTS pretty regularly and that led to productions asking me to shoot images for social media or digital campaigns. I would often shoot over the shoulder and stay out of the way of the motion crew. You have to be a bit of a ninja when shooting simultaneously with a motion crew. If you make noise or get in their shot while they are rolling, you won't be invited back. Directors, producers and production managers I had PA'd for were now putting me up for photography jobs alongside motion crews. I landed a couple of big jobs featuring A-list athletes and all of a sudden, I became an athlete specialist. I still shoot all kinds of ad jobs but the athletes are definitely my favorite to work with.
Last year I worked on a Netflix documentary that was released in April called LA Originals. I was a camera operator and still photographer on the project. It was a run and gun crew and I learned things I never would have known about Los Angeles.
When I am not working, I like to travel to places I've never been. I went to Rio De Janeiro for Carnival in February this year. I enjoy bringing my camera to events and shooting from a photojournalistic point of view. I recently attended a number of the Black Lives Matter protests around the city and brought my camera. If there is a protest or march that I align with ideologically, I bring my camera and try to capture impactful images. Work has been slow during the pandemic and I have been shooting a series of quarantine portraits of my friends around the city as a creative outlet. In pre-COVID life, I spend time searching the city for the best ethnic dives to eat at.
Great, so let's dig a little deeper into the story – has it been an easy path overall and if not, what were the challenges you've had to overcome?
The path I have taken professionally has not been easy by any means. I wound up where I am by following opportunity whenever it presented itself. I have made a few mistakes and had to learn some things the hard way. Learning to not take everyone at their word was a hard reality to comprehend. I have come across plenty of people who talk a big game but don't show up or follow through on plans. Realizing that a job isn't real until you are on the set ready to shoot was important. I used to get excited about jobs that I would bid on before I even booked the job. Learning to temper the excitement about a job was crucial for my attitude and mental state. This can be especially difficult when you get a call about a high paying job that is shooting in a foreign country where your friends will travel and work with you. A lot of jobs fall apart for one reason or another: the client pulled the budget, the agency people want to hire a friend, they want to hire locally. These are just a few of the circumstances that can come up. Now I only worry about what i can control and that prevents me from getting down in the dumps when jobs fall apart.
When you are a hungry freelancer, saying no to jobs can be hard but sometimes it is necessary! If I had to give advice to someone who was trying to become a still photographer, I would recommend assisting. It is something I never did and I think it can fast track you into booking jobs as a still photographer. I never really had guidance or a roadmap to follow which was challenging at times.
Working freelance, you can go weeks without work and it can get discouraging to the point where you question everything. I would never complain about any of it. I am lucky enough to have a job where I would rather be working than doing anything else in the world. I have a number of friends in different industries who wish they could do something else.
Overcoming the challenge of social media will be a lifelong effort for me. I struggle with Instagram and tend to forget to post anything although I know it is important. I find a lot of it to be inauthentic and boastful and I generally like my privacy. I would prefer to not be on social media at all but I am trying to be better at sharing work.
We'd love to hear more about your work and what you are currently focused on. What else should we know?
I am a freelance photographer primarily in advertising. Usually, that consists of being hired by an agency or production company to shoot a campaign they have created for their client. I will work with the producer to create a plan for the best way to tell their story and then execute the plan. My goal is always to create the best work that exceeds the client expectations and to have a good time along the way.
I would say that I specialize in working with people. I think I am best known for my candid/documentary style portraits in my personal work and athletes in my professional work. When I come across people I find interesting in my day to day life, I will often ask if I can spend some time with them and take their photo. I was at a ranch near Zion National Park for a friend's wedding a couple of years ago and I stumbled across the wranglers who worked on the ranch. I hung out with them while they put the horses away and photographed them for an hour and learned about what their life was like. Once I spend some time with people and they forget about the camera, that is when I get the honest images.
I am most proud of the way I work with others. Starting from the bottom and working my way up, I found there are a lot of people that take advantage of people lower on the totem pole. I try to look out for the people I work with and they do the same for me. Being respectful, professional and kind is extremely important. I have been fortunate to come up working for people with integrity and I try to surround myself with trustworthy and honest people who challenge me to be better and always critique my work. If you surround yourself with people who tell you how great you are, how do you expect to grow and improve?
I am confident that I can deliver any project as long as I have all the tools required to get the job done. If you have a story or a shot list and my producer can build a realistic budget based on the parameters, there is nothing that I can't handle. There are a lot of photographers that have a specialty and can't really deviate from a style. I think my ability to interpret and apply the proper style and aesthetic to each individual job sets me apart from other photographers.
I try to have fun and not stress out while working – after all we're not performing brain surgery. Any problems that arise can easily be fixed by being adaptable & collaborative, which is something that I pride myself on and that sets me apart from other photographers. My job is to tell the client's story and I will do everything I can to understand what they are trying to achieve and deliver it.
I just wrapped my first job since the quarantine started. We did a photo/video shoot in Joshua Tree for an outdoor brand. The crew was minimal and we had to abide by a bunch of new guidelines to ensure we operated a safe and healthy set. It felt so good to be working again. Spending time creating and collaborating with different people was fulfilling. I am up for another job in Miami that will be a lot of fun if it happens.
Do you look back particularly fondly on any memories from childhood?
I can't remember a specific day but most of my fondest memories involve snowboarding with my friends. There was a local ski resort called Eldora where we would go on the weekends for day trips. My friends and I would meet at the bus station and ride up for the day. I think we started doing this in 5th grade. Season passes for kids were less than $100 and a bus pass was maybe $30 for the year. We would spend most days skiing in the trees and finding jumps to launch ourselves off of. We would go all day and not leave until the lifts were closed. The bus rides were always fun too. Sometimes there would be girls from other schools who we didn't know on the bus. We would make a scene to try to get them to notice us but we never had any courage to start a conversation.
Once we got to high school, we would pack into someone's car and drive up to Vail at 7am so we could be there when they opened. We knew all the free places to park and would bring packs of ramen to eat or take handfuls of free granola bars at the ticket counter so we didn't have to eat the overpriced food at the resort. Everyone was skiing or snowboarding at a pretty advanced level and we spent a lot of time racing through the trees and looking for a cliff or cornice to jump off.
Contact Info:

Image Credit:
Eduardo Whaite took the photo of me.
Suggest a story: VoyageLA is built on recommendations from the community; it's how we uncover hidden gems, so if you or someone you know deserves recognition please let us know here.