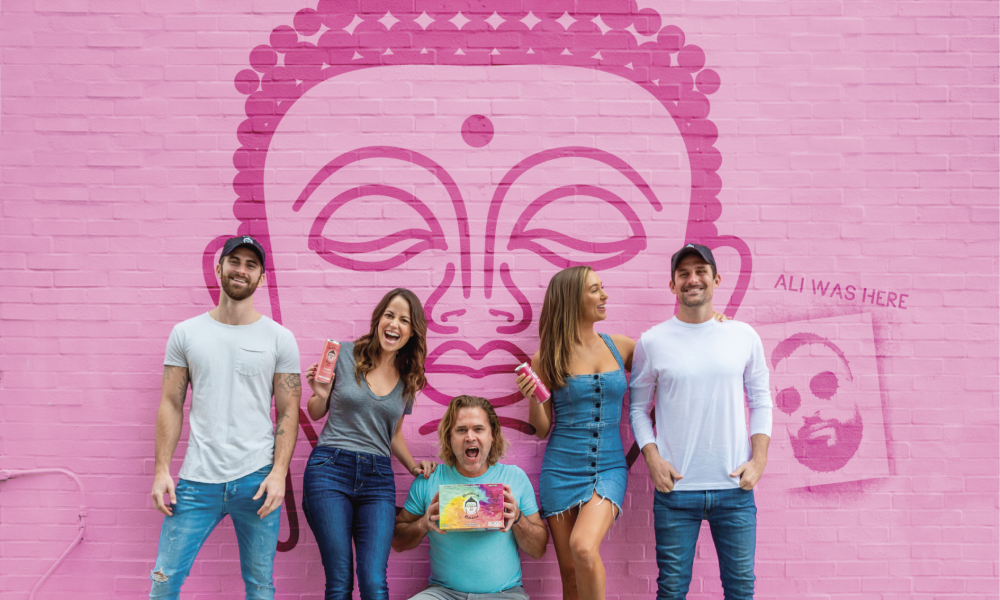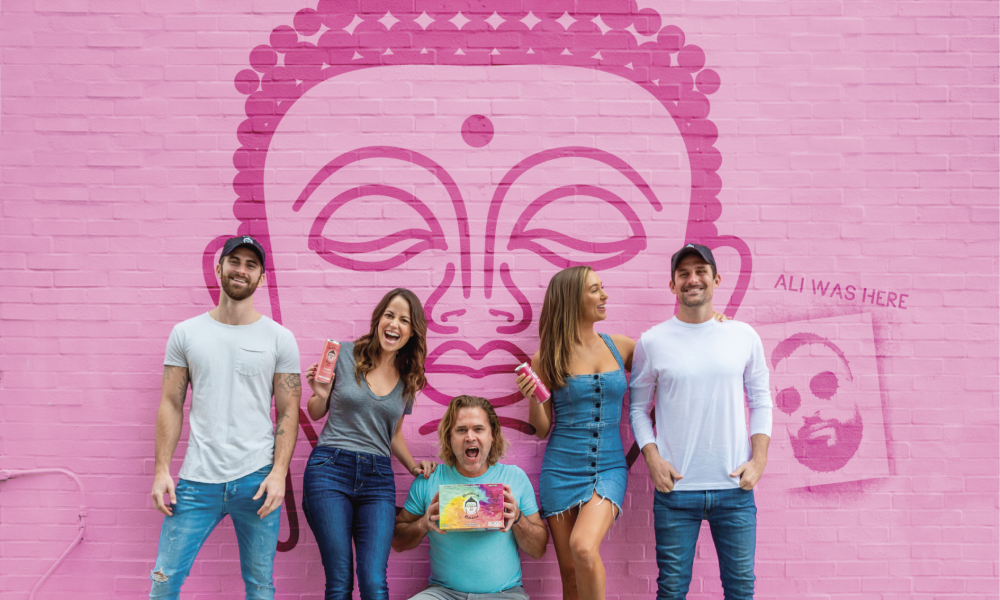 Today we'd like to introduce you to Derek Davies.
Derek, please share your story with us. How did you get to where you are today?
Buddha Brain… Not really sure how we ended up here LOL. I've always been a "Real Estate Guy" from the early age of 16 I started working with my father in the mailroom of his real estate firm sending out letters and taking calls, at 18 I got my CA real estate license. Not too long after we had the Financial BUST, which overnight turned my license into nothing more than a dream. The whole world was coming to an end and at that exact moment learned what real-life stress was.
I grew up in Calabasas and was fortunate to have a nice upbringing, so this was the first time in my life I wasn't sure how I was going to make it financially, I managed to weather the storm with stressful days and nights and by late 2009 I started my company Warren Ventures, Warren being my middle name. Soon after I purchased my first REO, borrowing $60,000 from my younger brother Cody as he was a Stunt man from the early age of nine, he happened to turn 18 a couple of months before and received money from his younger years earnings. It all just fell into place and to this day I can't thank my brother enough for that exact moment because now ten years later Warren Ventures is till purchasing property… But Buddha Brain how does that fit in???
Two years ago my brother was working with me and he was a huge believer in a lot of the latest supplements and he was in a place where he wanted to try something new, create something that could benefit others and just be able to create! He has always been more of the creative type as I'm the dot all your I's and put in 16 hour work days kinda guy. After tossing ideas back and forth he came up with a catchy name which was the moment we knew we had something to work with, the name he came up with was BUDDHA BRAIN.
Now that we have this name Buddha Brain, we quickly decided the one supplement we really wanted to make was something revolved around mental health. All you need to do is look around at everyone's daily lives and into your own to see that stress and anxiety are a regular occurrence in today's society. 40 Millions of Americans suffer from anxiety, and it's something I personally deal with as well and have a hard time shutting off, I think some times we all do. So we created a mood and stress supplement called Buddha Brain Mood & Stress, it was loaded with Ashwagandha, Nootropics and many other Adaptogenic herbs, the supplement worked great and we were selling it direct to consumer and on Amazon.
Although the product worked and we sold out on the first round with many repeat customers, it just wasn't satisfying to me because it wasn't hitting enough people. Supplements to me are great and I'm a huge believer in them but I wanted something I could hand to someone that they can taste, hold in their hands, and at that exact moment give me feedback so I decided that we should turn the product into a beverage.
Now we could have easily thrown the ingredients of our supplement at the time in the beverage but that didn't excite me either, nothing really did till my partner in life Crystal came to me and said you should really look into CBD, my trainer is doing something with it and swears by the stuff. At the time I didn't think much of it until she brought some for me to try. I took the supplement right when I got home from work after a long day, didn't think much when I first took it, then I went to bed and the next day I woke up and felt like I had actually gotten a real night of sleep without my brain going haywire as it usually does, I felt completely rejuvenated.
I tried it again the next evening and it had the same effect, I was hooked! I call my brother Cody and tell him he should try it as well, so he goes out and buys some and is blown away by the impact it has on his joints, which by the way I forgot to mention, not only was he a stuntman for most of his upbringing, he was also a professional snowboarder that competed in Grand Prix's and World Cups, so he's taken some impacts that have left parts of him aching to this day. So there it was, we're now turning Buddha Brain into a CBD beverage which left us with figuring out how to actually make it, what it would taste like and who it was targeted to.
Me thinking I can do anything googled how to make a flavored sparkling water, found a couple promising articles – grabbed crystal and ran around town with her buying various ingredients and a soda stream, got home and started mashing fruit and mixing random concoctions and 30 minutes in I literally just started laughing, like what it the world am I trying to do here!? This is never going to work out the way I thought it would, the kitchen was a mess and I ended up with nothing but a fruit bowl. I at this point realized I was going to need a flavorist. GOOGLE search "reputable flavorist in Los Angeles". Found a guy that was amazing helped guide me through the whole process and after many setbacks and revisions, we are here.
The entire process took about one year from idea to market, but we are very excited with the beverage, we created two versions ZEN which has 20mgs of CBD and Awakens which has 15mgs CBD and is loaded with 180mgs of organic caffeine, organic guarana, organic ginseng, and b vitamins, It's my go-to every morning. Crystal actually has to crack down as she says I'm drinking all the product LOL. Its been a fun crazy road but I'm happy we took it. Cody, Crystal and I work very well together, we have an amazing talented graphic designer named ALI, and two energetic close friends Matt & Jenn that run our sales team and hit locally owned stores daily and that's the story of Buddha Brain.
Great, so let's dig a little deeper into the story – has it been an easy path overall and if not, what were the challenges you've had to overcome?
I was always aware of the struggles that came along in any business, especially already being a business owner for ten years now, but I never could have imagined the amount of struggles we faced. One in particular that stands out and has been the biggest this far was our first production run.
Eight months into the initial idea and we're weeks away to make a Coachella 2019 launch which we were all very excited about with many long nights just trying to get everything done in time and Its looks as if we're actually about to pull it off until the co-packer calls me and says "we almost finished your order but we are short of some supplies." Being a math guy I quickly do the numbers in my head and I responded: "that can't be right". He read it back to me, once again I do the numbers and reply exactly the same thing "that can't be right".
Turns out our entire first run was filled with nothing but ingredients (Syrup)! It was never properly diluted, so we ended up with a truckload of Buddha Cans that were nothing more than paperweights. Now in the beverage world, this was not a cheap mistake, I was 50/50 at this point of letting it all go. All the hours, money, and stress then to be hit with such a devastating setback, I didn't know if I could keep pushing. I took a two-week break sat on it and decided I wouldn't be able to live with myself if we couldn't share Buddha Brain with the world or at least our friends and family.
Alright – so let's talk business. Tell us about Buddha Brain – what should we know?
Buddha Brain aims to bring the farm to table ideals into a beverage. We have sourced USDA organic ingredients with the CBD pending, however, our Hemp comes from a family-owned boutique farm in Kentucky that has certified organic grows and they formulate it on site. The process doesn't have multiple parties involved which is something we are extremely happy with because it allows our customers to really know where they are getting the product from. When you have someone growing the hemp – then shipping it to a company to formulate it you kind of lose the farm to table concept, and I think that's what we really wanted to be transparent about because it's something a lot of the other companies in the industry aren't doing, therefore it makes us authentic.
We also feature THE FIRST RTD CBD Caffeine Beverage which is loaded with 180mgs or organic caffeine and we call it AWAKEN.
What moment in your career do you look back most fondly on?
I would have to say the proudest moment was getting that first truckload delivered and being able to crack open the beverage with the team and just share the moment, as well as sharing it with friends and family. Also getting that call that from your uncle or friend saying they need more, it also always satisfying as well 🙂
Pricing:
Contact Info:
Address: 4361 Valley Blvd
Los Angeles CA 90032
Website: www.BuddhaBrain.com
Phone: 877-862-8334
Email: sales@buddhabrain.com
Instagram: buddhabrain
Suggest a story: VoyageLA is built on recommendations from the community; it's how we uncover hidden gems, so if you or someone you know deserves recognition please let us know here.