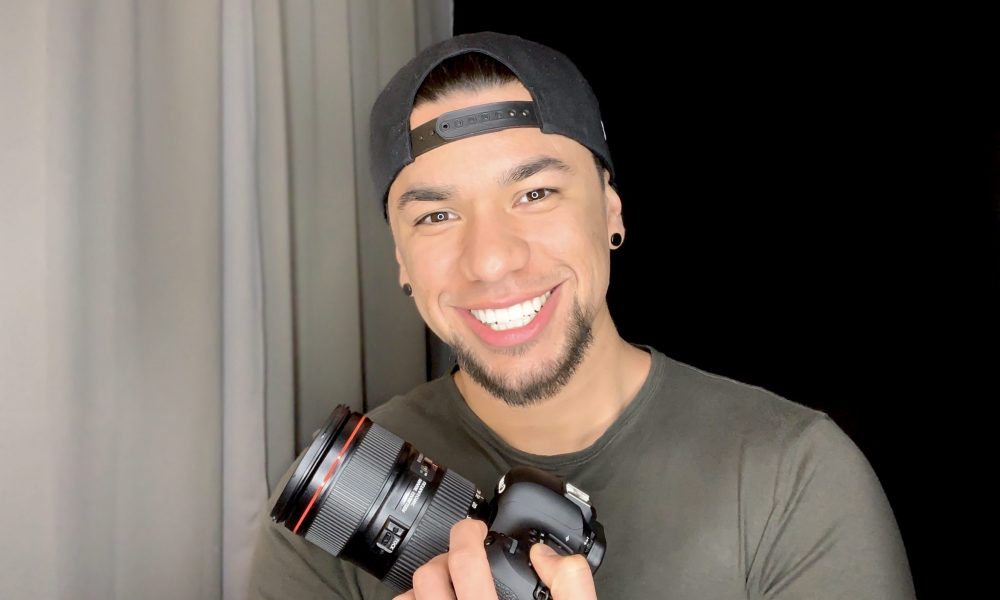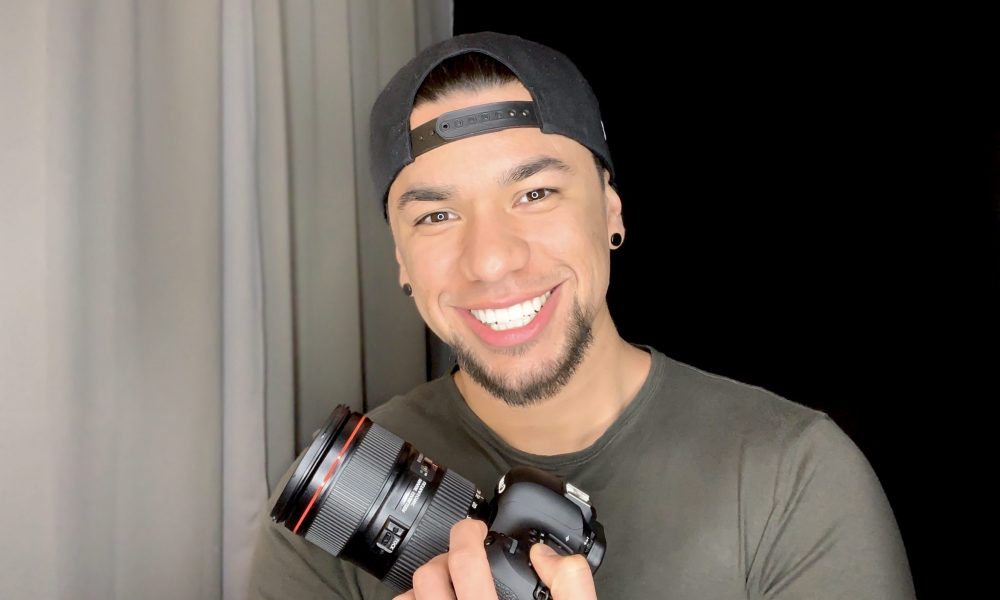 Today we'd like to introduce you to David Avalos.
David, before we jump into specific questions about your work, why don't you give us some details about you and your story.
As cliche as it sounds, I've loved photography for as long as I could remember. When I was about twelve years old, I asked my mom for my first camera. It was a small black Kodak from Costco but being that she was a single mother and had to take care of my two other siblings and myself, she couldn't afford it. Later, being the child that I was, I decided I would steal the camera, which by the way, I do not condone.
Of course, I quickly got caught. I was mortified, to say the least. The seal of the camera had been broken so they forced my mom to pay for it. Needless to say, I was grounded for what seemed like an eternity & I was never allowed to touch the camera. Fast fwd to a year later, my mom had realized that while it was a terrible decision of mine, it also spoke volumes on my interest in photography, so she finally let me use the camera. I carried that interest all throughout my childhood until high school.
My senior year in high school I became one of the yearbook photographers, which was huge for me at the time! I felt so cool and so accomplished. During that year, I decided I wanted to go to college to become a cinematographer. At the same time, being that my mom had worked in the medical field my whole life, I easily fell into that route. I took a course and got my first medical license at 17 years old, as an Oral Surgery Assistant. I fell in love with medicine & all the knowledge that I could gain from it. Now I was torn between following my new-found love for medicine or my passion for photography.
I became afraid of never "making it" as a successful artist, whether it was in photography or cinema, especially because I was a normal Latino kid from the valley with no connections or associations to that world. It just seemed far-fetched and unattainable. After some time, I decided I was going to pursue a career in medicine and do photography as a hobby. I invested less time in it because college was so time-consuming and due to that, I felt that I wasn't evolving & it made me frustrated. On Instagram, I would see so many photographers growing their business & their work but I wasn't growing with them & I felt awful. So one day I decided, I give up! I suck & I don't think I'll ever be this good so, I'm throwing in the towel.
I remember my girlfriend at the time telling me that it made her sad to watch me lose that & that stuck with me. So I thought to myself, what now? Just college? I let it go for about a year but every now and then, I would see popular photographers on Instagram hosting InstaMeets in LA, which was open to local photographers to meet up, photograph friends & models, socialize, connect, etc. I was shy and insecure but I went anyway and it was awesome! It felt great being around other creatives with the same interests & it lit up a spark again. Another year later, I attended a photography workshop with a small group of photographers who all had similar goals. I learned so much about creating a career in photography & it lit a huge fire in me. I started photographing my friends and family again with a whole new aesthetic.
At the same time, I finished college & was juggling working those crazy shifts at the hospital & exploring photography with a new mindset. With time, I was able to build an attractive Instagram profile & started to reach out to influencers, dancers, models, etc. for collaborations. I give you content, you give me exposure. Believe it or not, that took so much of my time. I did it for months! Scrolling, typing, sending, repeat. One of the first people to message me back was my friend, Josh Killacky (@JoshKillacky) whom I still have a great friendship with. I took his photos as well as other smaller influencers and I kept building that profile & practicing my craft. Between exposure & consistency, I eventually began to get noticed by other artists & started meeting so many great people.
Suddenly, my name & photos were blowing up. The power of social media and word of mouth is REAL! I continued to collab with Internet personalities and artists who gave me exposure & it became a domino effect. The biggest compliment I received & still do is, "you're so easy to be around, you're talented & you're real" which is always great to be reminded of. Who knew being kind & being yourself would pay off… kidding! It always does. Fast fwd to today, I feel extremely blessed to have built incredible friendships & relationships with people who genuinely inspire me to keep hustling, never give up & to believe in myself.
Now, I've fulfilled a dream of mine to shoot a magazine cover. In fact, I've shot three covers and have also been published on GMA & Yahoo!
In 2019 I was able to travel to NYC, Greece, London & the Bahamas for both photography & film. I've had the pleasure of working with many different brands as well as artists & entrepreneurs such as Jaime Camil, Lele Pons, Corey Calliet, UFC fighter Uriah Hall and many more. In the midst of exploring filmmaking and acting as well, I've been able to work & attend events such as pre-Oscar gifting lounge, Streamy Awards, Universal Dance awards, Hollywood premiere of The Turning movie and others. I also had the incredible opportunity to end 2019 as an intern director for my friend & incredibly talented director Andrew Sandler (@Andrew_Sandler) on the set of the "Gimme Brain" music video by Travis Barker ft Lil Wayne x Rick Ross.
All those accomplishments are amazing but the best thing about this journey is that I am constantly told that I am an inspiration. From friends to family, to aspiring photographers & artists, and even strangers on Instagram that I've never met in person who follow everything I do. It's mind-blowing, humbling and I am extremely grateful and most importantly, happy. I've never been more confident about my career choice! However, It's on the beginning for me & I'm excited to see the great things I know I can accomplish. And to anyone reading this, just remember that if I can do it, anyone can.
Great, so let's dig a little deeper into the story – has it been an easy path overall and if not, what were the challenges you've had to overcome?
It definitely has not been a smooth road. Between 20-24, I was afraid of two things. One that I was never going to be good enough to make it as a successful photographer and artist and two, that I was never going to build up the courage to try & give it all I've got. Now that I've started to see the fruition of my hard work and consistency, I've struggled with letting go of my career in medicine, even though I know that the hospital will always be there. It has not been an easy transition whatsoever because I spent all those years in college & because that career was my security blanket.
It was my comfort zone. I could clock in & clock out, receive my paycheck and live comfortably. Whereas working for yourself, it's starting over and it's a completely different ball game. It's a constant hustle! Whether I stick to only photography or I continue to branch out to film, directing &/or acting. So many people immediately think, "you're working with brands, celebrities, influencers and walking red carpets, you must be making so much money" but it never is that simple. Yes, there's potential. Yes, you can score high paying jobs. Yes, you can build up and it's so much fun not knowing where life can take you but it's scary as well but all that doesn't happen right away. It isn't by default.
One of the biggest struggles is the compromise when working with clients, brands, companies, etc. that don't always want to pay you what you're worth & it can be stressful when working with individuals of a certain status that think they deserve everything for free. It's important to always stand your ground but also learn balance. There are pros and cons in every situation. When you're past a certain point in your career, the good outweighs the bad, you learn how to handle your business in certain situations & it's great but the climb is never easy.
Please tell us more about your work. What do you do? What do you specialize in? What sets you apart from competition?
I'm an independent photographer specializing in editorial, fashion and brand photography, bringing value and upscale imagery to each and every project. I'm mostly known for my portrait photography. I'm proud of how far I've come on my own and everything that I've accomplished thus far. I never formally studied photography and prior to this journey, I had never worked in the artistic industry, yet I've made it this far on my own. I'm the first person in my family to run my own business independently.
Every single person in my family has taken risks to get to where they are now but I am the first one to be able to travel for work, to shoot a magazine cover, to get brand deals, to walk red carpets, to work with some high profile artists, even if it's not yet Vogue or a Balmain campaign, but one day it will be. I think what sets me apart from others is my drive & my medical background. Not many can say they have a strong passion for art and healthcare and be good at both. It feels good to be able to now have the confidence to say that about myself and mean it.
I am extremely grateful for that. I'm also proud of the fact that I am a 26-year-old Latino that comes from a humble home & a very normal family with no special privileges, just opportunity. I'm also proud of my mom, who came to this country as an immigrant because her hard work has been such huge motivation for me.
Is there a characteristic or quality that you feel is essential to success?
Staying humble, staying kind and being true to who I am, no matter the influences around me or the amount of success.
Contact Info:
Image Credit:
Abi Perl (@itsabiperl)
Cindy McDonald (@motherfitness_wbffpro)
CJ Sparxx (@cjsparxx)
Jojo Guadagno (@jojoguadz)
Josh Killacky (@joshkillacky)
Julissa Prado (@julissa_prado)
Pierson Fode (@piersonfode)
Veronika Dash (@veronikadash)
Suggest a story: VoyageLA is built on recommendations from the community; it's how we uncover hidden gems, so if you or someone you know deserves recognition please let us know here.