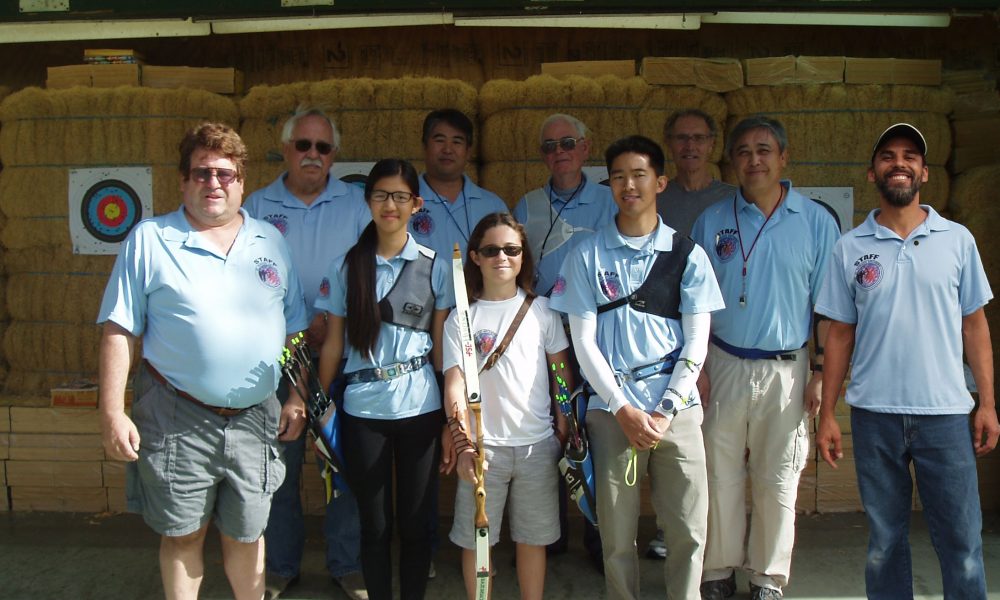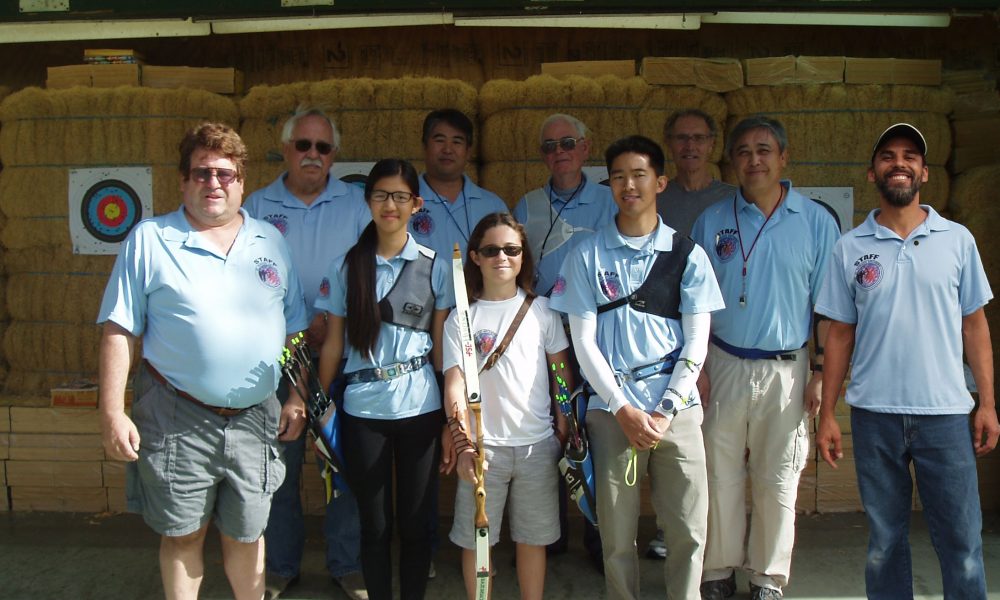 Today we'd like to introduce you to Dave Stevens.
Dave, let's start with your story. We'd love to hear how you got started and how the journey has been so far.
El Dorado Archers teaches safe, expert archery techniques to the public, from first time participants through competitive archery. We operate on most Saturdays from 9:00 a.m. until 3:00p.m.
Our playground is the site of the 1984 Olympic archery competition, we started about a year after the Olympics in 1985. We use an instructional facility that was constructed and graciously donated by Easton Foundation. Our founder, Aletha Donathan, served as president until she passed away in 2013.
If you've seen the Hunger games, the Hobbit, Lord of the Rings, Robin Hood or The Arrow you see how they shoot a bow in Hollywood. If you want to learn how it's really done come to El Dorado Park's archery range and let our certified instructors teach you.
El Dorado Archers is an independent qualified charitable organization run by volunteers. Our instruction team consists of seven directors and another dozen or so coaches the are nationally certified by USA Archery and their expertise ranges from level one through level four. They have been coaching for as little as a year to over 30 years, they have all been archers for much longer than their coaching careers. Our vision is to promote, participate in, and develop skills in the sport of archery through education, coaching, practice and competition. Our USA Archery certified coaching staff works with anyone from 8 to 90 years old and we encourage participation by the whole family.
We can take you from beginning through competitive archery (youth under 18 require parental presence). Instruction is provided free of charge, but, equipment rental is $5.00 per person for those without their own. We operate most Saturdays weather permitting. We are closed on Holiday weekends and for special events. All first-time shooters are required to take a safety class which is held from 11:30 a.m. to 1:00 p.m. Sign up for the safety class begins at 8:30 a.m. and each class is limited to the first 15 students. After successfully completing the safety class archers progress to the beginner class where they increase their skills until they are able to score 180 ( out of 300) twice at 10 meters from the target they are promoted to the advanced class. Our advanced shooters fire at the target from 18 meters, the distance all international "indoor" tournaments are shot from.
Beyond our advanced class is or shooting club, where archers learn to shoot longer distances that are used in international outdoor tournaments and prepare for competitions as well as meet new friends and have fun.
We also have themed shoots, where targets match the theme and some archers come I costume, such as Halloween, Holiday, and Jurassic Park.
We coach 60 – 100 archers per day.
We also offer private parties, held after the safety class, for $15 per participant. Our president is one of the few that is qualified in the area to teach the Eagle Scout merit badge program.
So get the family out of the house on a Saturday, enjoy fresh air in beautiful El Dorado Park while you learn a lifelong skill, have fun taking an archery class and meet new friends.
Overall, has it been relatively smooth? If not, what were some of the struggles along the way?
Some of our struggles have been a shortage of coaches, for years there were only two or three certified coaches per session. Those coaches would instruct 40 – 80 archers during that time. That was a huge load for people that volunteer most of their Saturdays for the benefit of the public. In the last few years, we have recruited additional archers into the coaching ranks, we have about twenty certified coaches.
We used to work on voluntary donations only to purchase needed supplies and equipment. During the great recession donations all but dried up. We solved this by successfully forming a qualified 501 (c) (3) public charity recognized by the Internal Revenue Service and the State of California in 2010. This allowed us to solicit tax-deductible donation from individuals, companies, and foundations. We also started charging a $5 per person equipment rental fee. Instruction is provided free by our volunteer instructors, so, those with their own equipment shoot for no charge. These moves have been successful in raising needed funds and continue our programs.
Up until three years ago, USA Archery's group insurance covered all of our activities for about $100 per year. Then USA archery changed their coverage terms to cover only USA Archery members and guests for the first three visits only. Tracking each class member's number of times of visit would be too burdensome, further to advise archers on their fourth visit that they need to join USA Archery before they shoot again just would not be right at a cost ranging from $15 to $80 per year depending on the type of membership. We went looking for private insurance to meet the city of Long Beach requirements to continue operation is now about $3000 annually or a 3000% increase.
In 2014 -2015, the city's then department of parks and recreation director (left May 2015) attempted to place a requirement on us that his department would have to approve all targets we use because of a complaint that paper targets depicting images of animals were being used. We rarely do this, but, another organization using the range and archers on the public field do use such targets. The problem with this was then non-archers having no knowledge of archery would decide to dictate to the archery experts what materials they could teach with. This was totally unacceptable to us and the archery community. Around eighty archers from our group, the other group, and public archers attended two Parks Commissioners meetings to plead our case and override the Directors misaligned directive for control. We invited the commissioners to attend our Halloween shoot to see our most controversial targets. The result, due to the overwhelming attendance and information presented by expert archers, careful consideration by the Commissioners (including observation of the program) they saw no reason not to let us self-govern. They commented that they found nothing offense and were pleased with the family participation and use of the park while participating in a quality program they do not have the resources to provide to the public. The only restrictions were no human targets (we don't use them… except zombies, witches, vampires, are they real humans, hmm?) and only animal that are legal to hunt in California (not an issue for us, they were looking to prohibit some idiots from using dogs, cats, etc as targets).
Alright – so let's talk business. Tell us about El Dorado Archers – what should we know?
We have a safe quality program that we have operated by dedicated volunteers for over 31 years. We have never had a serious injury requiring medical attention. Minor injuries do occur such as sore muscles the next day, temporary numbness in the fingers from pulling the bowstring, raspberry on the arm holding the bow due to incorrect positioning of the arm guard or position of the elbow while holding the bow. Many non-archers think archery is a dangerous sport, this is contrary to a 2004 study on sports participation and injury rates, archery is safer than the other sports considered except for bowling, badminton, and table tennis! A copy of the summary is included.
We have one of the largest archery programs in southern California and we get many, many likes and positives on Facebook.
We teach a fun sport that the entire family can learn and enjoy together, age is not a factor. Archery is for all, it gets you outside to enjoy the weather while shooting a real bow, not just one in the video games while sitting on your couch. Archery builds upper body muscles without going to the gym. You do walking to retrieve arrows and return to the shooting lines.
Archery requires patience and precision and some strength (we match the poundage of the bows to the archers' ability when they rent equipment). It is a great way to excel in a sport for those that were not proficient in football, basketball, baseball, soccer or hockey. Size is not a factor for being a successful archer.
Finally, we are proud of the diversity in our program. We do not care about or judge race, religion, upbringing or other life preferences. Our only requirement is that you love archery to be warmly welcomed.
Any shoutouts? Who else deserves credit in this story – who has played a meaningful role?
First, our coaching staff they are all dedicated and do a great job while tirelessly volunteering their time.
Aletha Donathan our founder for her caring, expertise and vision.
The Board of Directors:
Terry Domae, president, level four coach and tournament judge, approximately 17 years of service
Steve Gibson, secretary, level three coach approximately seven years of service
Tod Aria, director, level two coach, approximately five years of service
Keith Johnson, director, level four coach, over 30 years of service
Mike Kuhn, director, level three coach, over 30 years of service, volunteers at the Long Beach VA coaching with the disabled Vets archery program
Jules Maisonet, director, level two coach, approximately three years service
Dave Stevens, CPA/ treasurer (not a coach, just an archer), also operates as COO, city liaison, obtained the charitable status, nine years of service
The city of Long Beach Parks and Recreation staff for their continued support and belief in our program, especially Joy Warren, Bob Livingstone and Meaghan O'Neil.
The Eason Foundation, especially Don Rabska, Vice President for their donation of the facility and public field, and continuing donations of equipment and replacement bales for our program and the public filed.
Pricing:
Equipment rental is $5.00 per person, plus parking to the city of long beach $7 per car per day, An annual parking pass can be purchased for $60
Private parties $15 per person, Saturdays at 1:30 pm with at least a two-week advance reservation
Club annual membership is $48 single and $72 family
Contact Info:

Image Credit:
Back row of staff picture, left to right Mike Kuhn director, Tod Aria director, Richard Grogan coach, Charles Courdy coach, Terry Domae President
Front row Dave Stevens Treasurer, Nausikaa Aria coach and assistant Treasurer, Lucas Fleming coach, Julius Tan coach, Jules Maisonet director and really fun guy