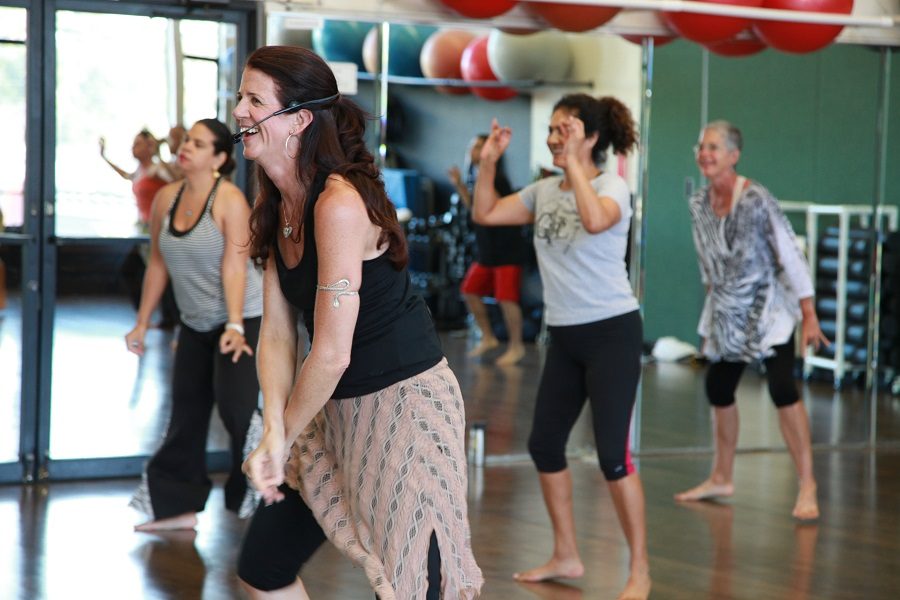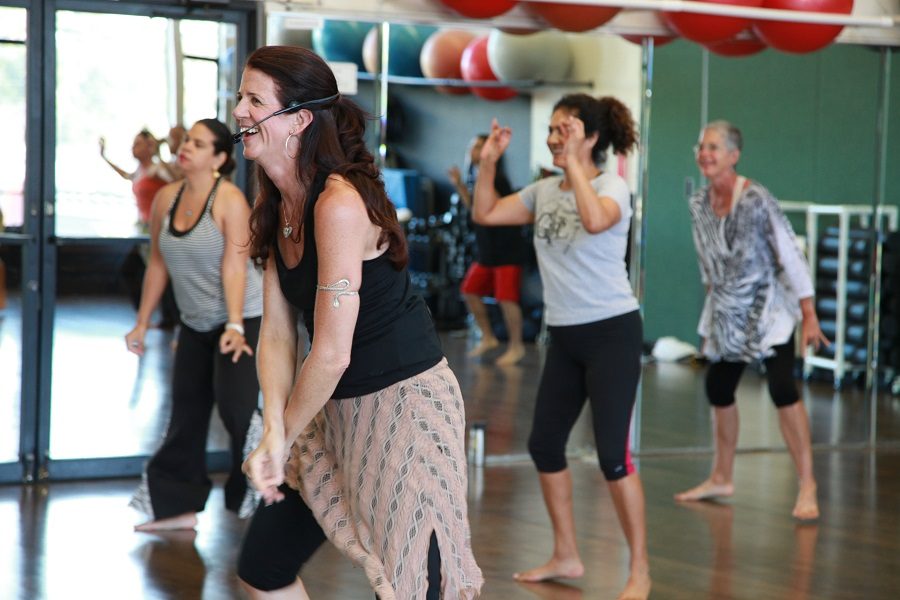 Today we'd like to introduce you to Courtney Stammler
Thanks for sharing your story with us Courtney. So, let's start at the beginning and we can move on from there.
As a child, I was in love with dance but was without any formal dance training. My dance background consisted of threeminor experiences: jumping around in a tutu in a five year old ballet class, two real classes in 7th grade -jazz and ballet-at an actual dance studio, that I paid for myself, so it didn't last because I couldn't keep up with the payments, and then the equivalent of "dance" in Freshman P.E in High school, which barely constituted instruction.
Then, when I moved states and high schools, there was no more dance available. So the extent of my "dance background" came from skipping in the streets and dancing around my bedroom. Nevertheless, throughout High School, dance was a constant longing in my spirit that I figured I had to ignore. Admittedly, I fantasized about being a ballerina, knowing in my heart that it was "too late" for me to start. So for many years, it was cast aside.
Then, randomly one day in 2003, I stepped into my first Nia dance fitness class, and everything changed: there wasfreedom and joy that entered my whole being along with a voice that said, "you're going to teach this." At that moment, in just the third song of the class, I still didn't even know what it was, but I listened, and my body responded. A year later, I became a certified white belt Nia instructor.
That was just the beginning of my journey into dance, wellness, and mindfulness.  Today, I am a certified Black Belt Nia Instructor, a certified Reiki Level II practitioner, a certified Open Floor Conscious Dance Instructor, a meditation instructor, and currently completing my Earth Magic certification, which is training in shamanic healing practices.
The funny thing is that I've had retired professional ballerinas in my Nia classes and each time they have asked me "Where did you dance?" as if I was formally trained or some kind of professional. I didn't want to say "my bedroom." So, while I might amusingly suspect that I was a dancer in a former lifetime, the real training is just in the body:  stepping into my joy and moving all the ways the body wants to move.
And the real lesson is the truth in the statement, "It's never too late to do what you love!" I've never met anyone who doesn't like music. So, when the music starts, all you have to do is move your bones and joints in a way that feels good, really juicy good, and next thing you know, you are dancing! One of my idols, Anna Halprin, saw me dance once and said, "dance is your medium." It was the greatest compliment I'd ever received.
For me, of all the arts, I love to dance because the body is the instrument and there is no training necessary. Just sensation, joy, and a willingness to show up for yourself. Dance exists in every culture among every age. So not only is it for everybody, I've never witnessed a person dance, and not walk away smiling.
Great, so let's dig a little deeper into the story – has it been an easy path overall and if not, what were the challenges you've had to overcome?
For me, the biggest hurdle in this business is finding the right space at the right time.
There are so many components needed for good space: flooring, lighting, sound system, mirrors versus no mirrors (depending on the type of class you're teaching), along with key location, parking, (i.e., is there foot traffic for 'visual" advertising, etc.)
Along with finding the right space is finding good studio owners to work with. I can sit down and email ten different dance or yoga studio owners to inquire about space and rental, and only hear back from one of them, or even none. Or naturally, all the "prime time" spots are taken.
Timing is everything when it comes to creating a popular class and get strong class attendance. My personal challenge is that this dance business is my side business. I've been a full-time college lecturer while raising two kids by myself, the challenge is finding time to market myself.
As is often said in business paradigms, the "creator" or innovator is not usually the best business person. It's tough to be doing all the creative aspects of crafting choreography, music mapping, developing classes, workshops, and retreats and also find time to create marketing materials, write newsletters, build a website, utilize social media and market myself.
While I love to be creative and exercise that aspect of myself, I'm not a salesperson; I am somewhat shy and don't know how to sell myself. I just want to offer my gifts and hold space for others to tap into their gifts. But naturally, a successful business requires doing all of it, so I'm constantly pushing myself to acquire new skills in an area that is lacking. I also have to push past my inner shyness to put myself out there!
Please tell us about Our Dance Journey.
Our Dance Journey is about offering dance, wellness, and wholeness: everything I teach has a holistic approach of physical, mental, emotional, and spiritual connection. This includes dance fitness classes such as Nia, or conscious dance classes such as Open Floor, meditation classes, and various workshops and retreats.
I'm very proud of the healing opportunities I offer: what began as one Nia dance fitness class per week has evolved into international retreats and workshops and incredible healing for people around the globe. While this has been a relatively small business operation for fourteen years, I have some of the very same clients that have been dancing with me the entire time. People come and go all the time in any fitness class or environment, but the consistency that I have speaks volumes.
I'm extremely proud of the community I have created. When I move locations, the majority of clients move with me. I'm also very proud of the work I've done with special groups. Without marketing myself, somehow people hear about me and invite me to teach at special events or for special groups: I've worked with people with eating disorders, been a guest teacher for a High School gym class. And taught workshops for corporate adults.
I'm a routine volunteer for the non-profit organization "Inspiration 4Girls" which is about teaching leadership skills to middle school girls. Every year they tell me that my workshop is rated as a top favorite among the girls. Every once in a while, a complete stranger will walk up to me in a grocery store or random place and share their story with me: "I was in your class when I was struggling with my eating disorder, and it was the only class I looked forward to all week. It helped me fall in love with my body again."
Those are the moments you know you've made a positive impact. When a person walks into a class looking tired and stressed, but then leaves smiling and grounded, I feel like I've done my job. If just one person feels better after the class, whether that's healthier, happier, energized, or just more connected to self and others, then I've made a difference.
I also believe what sets me apart is that I'm not afraid to move out of the box: I'm willing to challenge myself, and my students or clients and it typically pays off. I can teach a "classic Nia" class or fitness class that is true to the form and the art, and there is a time and place for that; however, I can also create my own blend of conscious dance and offer exercises that push people to explore a more mindful approach to movement.
For this, I give credit to the Open Floor school and faculty. Finally, I'm really proud of my ongoing commitment to learning and growing. That will never stop. While I've had so much training in the past fifteen years, there is still so much more ahead! I'm lining up a lot of workshops to both attend and offer in 2019~ I can't wait!
Do you look back particularly fondly on any memories from childhood?
It's a tie between my top two childhood memories of my inner and outer world activities:
My inner world was spent in my bedroom having elaborate tea parties and conversations with my dolls and stuffed animals, particularly Snoopy. In my mind, we were always taking trips together and planning our next adventure. And I made real food for them! My imagination was endless, and as such, while I was often alone, I was never lonely.
My outer world was spent riding my bike; riding down the middle of the street, my hair blowing in the wind along with the handlebar tassels, and hands-free was the greatest sensation of pure freedom and no worries!
The combination of imagination, creativity, and freedom is what fuels my teaching and classes. As a facilitator, I'm not giving people steps, I'm giving them space to be in their body and have their own sensations and their own healing experience.
Pricing:
Most of my classes are a $15 or $16 drop-in depending on the venue. I do take measures to keep my classes affordable for everyone.
Contact Info:
Image Credit:
4Girls
Getting in touch: VoyageLA is built on recommendations from the community; it's how we uncover hidden gems, so if you know someone who deserves recognition please let us know here.