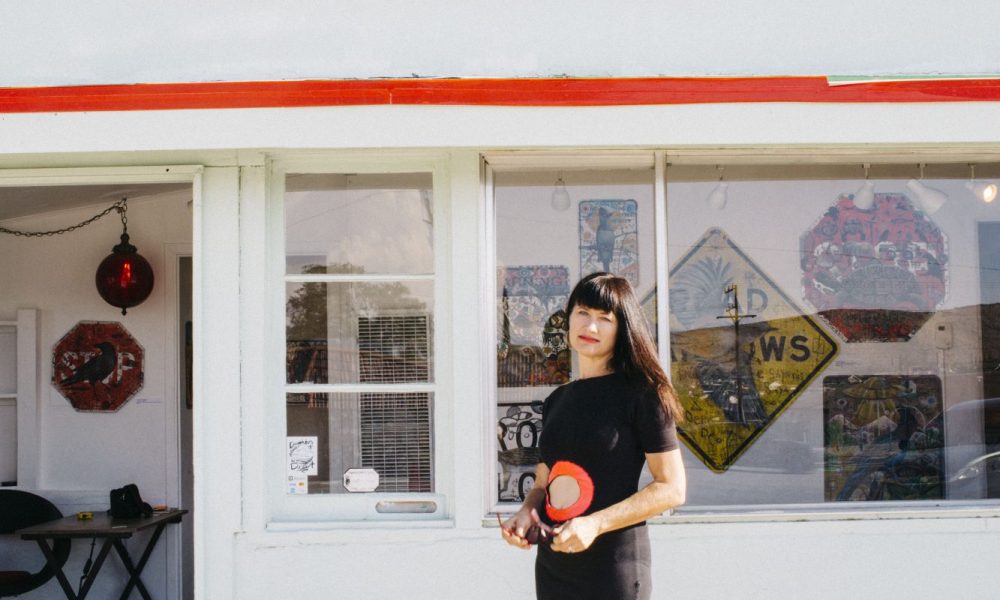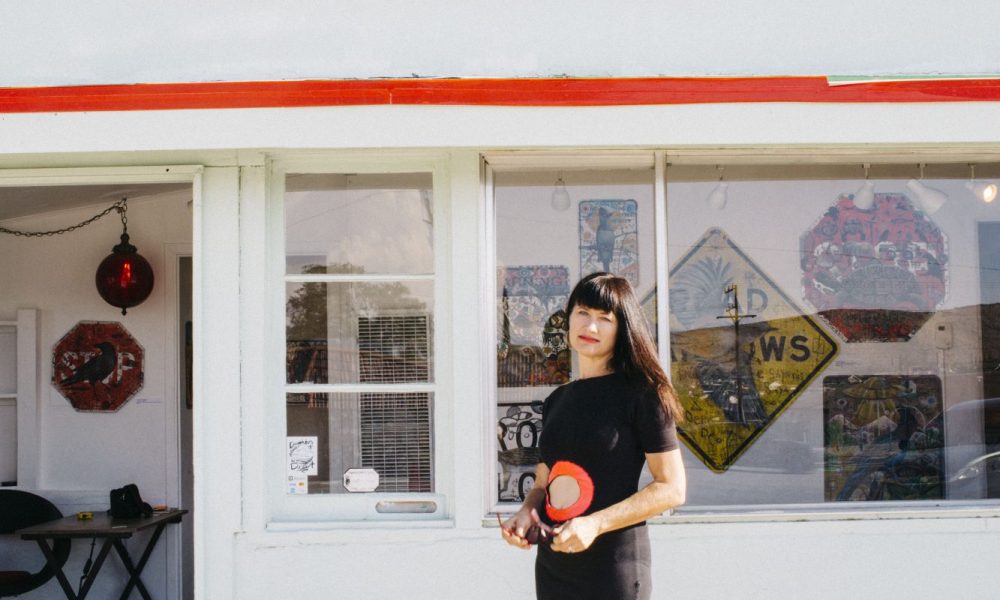 Today we'd like to introduce you to Colleena Sabatino.
Every artist has a unique story. Can you briefly walk us through yours?
My latest passion is La Matadora Gallery, which I opened in the summer of 2017 in downtown Joshua Tree, California. Every second Saturday of the month, we host an art party showcasing 2 or more artists, with live sound art, performances and/or a DJ for added allure. I consider La Matadora Gallery my current medium of choice for the creation of multi-dimensional happenings in this small town of art lovers. Some of the most popular shows were Cactus Fetish, Paint-by-Number (vintage as well as altered), and DYS/function (functional art for our dysfunctional world). Before I moved to the Mojave desert, I lived in the Sonoran desert town of Tucson, Arizona, where I owned Candelabra Gallery for three years. Some of my favorite shows were the Totally Rad Photo Radar Show (photos of people caught speeding by radar), the Holy Shit! show (irreverent religious iconography), and the Matador/Luchador show.
I spent my most (per)formative years in the border town of Bisbee, Arizona, where I created "get-ups", or personas with poems performed to the art of sign language. Some of my get-ups were the Bionic Wonder Bread Woman, Violet Crumble, Voodoo Dolly, & Marilyn Anglo meets the Border Patrol. My most in/famous one was when I wore "cactus couture": Barrel cacti for a bra, and prickly pear pads for a skirt. And yes, they were real, not fake, cacti! My thorny attempt at endurance art.
Deaf since the age of 2, I was mainstreamed & went to hearing schools, so lip reading became my tour de force. I grew up before closed-captioning was available, so foreign films with subtitles expanded my world-view. My favorite year at college was spent abroad in London, England, studying art history at the British Museum, Tate Gallery, etc. I still continue to gravitate to art and people who are "different" or unique in some way.
Please tell us about your art.
Besides viewing my gallery shows as an art form in itself, I do mosaic. I created the sign for La Matadora out of cut mirrors, subway tiles, and bike reflectors. Fortunately, it's facing north, so the mirrors don't blind drivers on the highway! I've done a number of murals, with themes such as the Eye of Osiris, Rose Compass, World Cup series, Hand of Fatima, Saguaros, and Joshua Trees. I am inspired by other mosaic artists, such as Isaiah Zagar (Philadelphia), Antoni Gaudi (Barcelona), and Hildreth Meiere (Nebraska). I love mosaic murals because it withstands the elements, catches the sunlight, and makes use of vintage tiles found in thrift stores. I've also created art cars, such as Cardelabra, a "wishing shrine on wheels" covered in candelabras, candle wax, and assemblages with polyurethane resin. I like to take Outsider Art literally, and even though I have a gallery, I prefer outdoor murals & street art. My hope is to offer others some eye candy and take them outside of themselves for a spell.
Do you have any advice for other artists? Any lessons you wished you learned earlier?
Study art history, travel as much as possible and go to museums & galleries often. I only wish I had documented my art performances better. At the time, I just wanted to be "in the moment" and have it be an ephemeral experience, like a Tibetan sand painting. As a result, I only have shoddy photos to show for it, and it's almost like it never happened! On the other hand, our modern times are becoming too overly-documented… so it might be a relief to be "off the record" for a change. Once I saw a graffiti sticker on the streets of Philly which "stuck" with me:: "Anonymity is the new fame."
How or where can people see your work? How can people support your work?
I have a website for my mosaic art: www.colleenasabatino.wordpress.com
Sometimes I show at my own gallery: www.lamatadoragallery.com or instagram: la.matadora.gallery
You can visit La Matadora Gallery In Joshua Tree, California at 61857 Highway 62.
Hours 12-5 PM Friday/Saturday/Sunday & by appointment. Contact: lamatadoragallery@gmail.com
Contact Info:
Website: www.lamatadoragallery.com
Phone: 5203701465
Email: lamatadoragallery@gmail.com
Instagram: la.matadora.gallery
Facebook: La Matadora Gallery
Image Credit:
1 (Personal Photo)-Carly Valentine
2-Gretchen Lück
3-Colleena Sabatino
4-Colleena Sabatino
5-Eric Kroll
Getting in touch: VoyageLA is built on recommendations from the community; it's how we uncover hidden gems, so if you know someone who deserves recognition please let us know here.