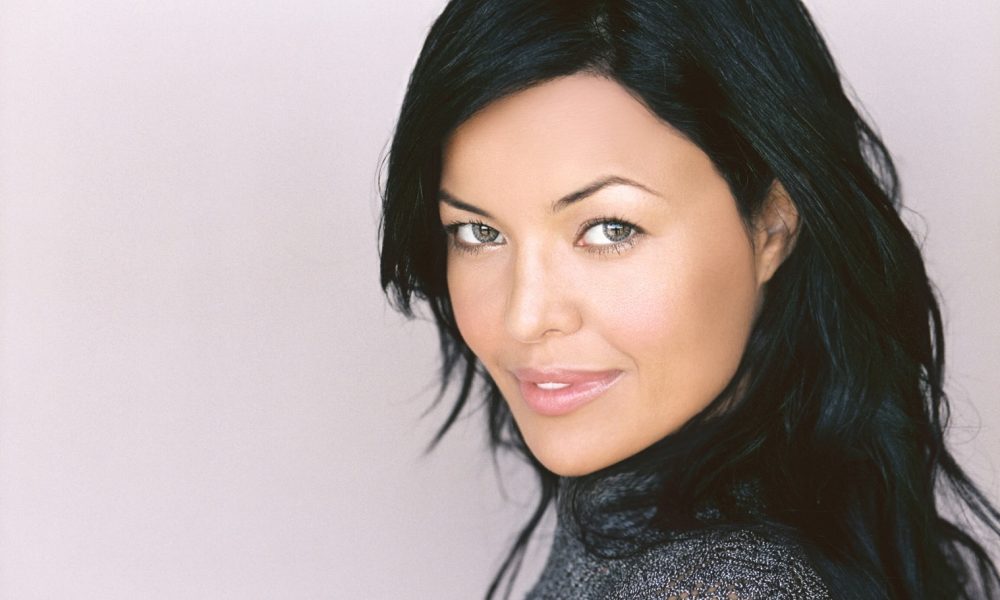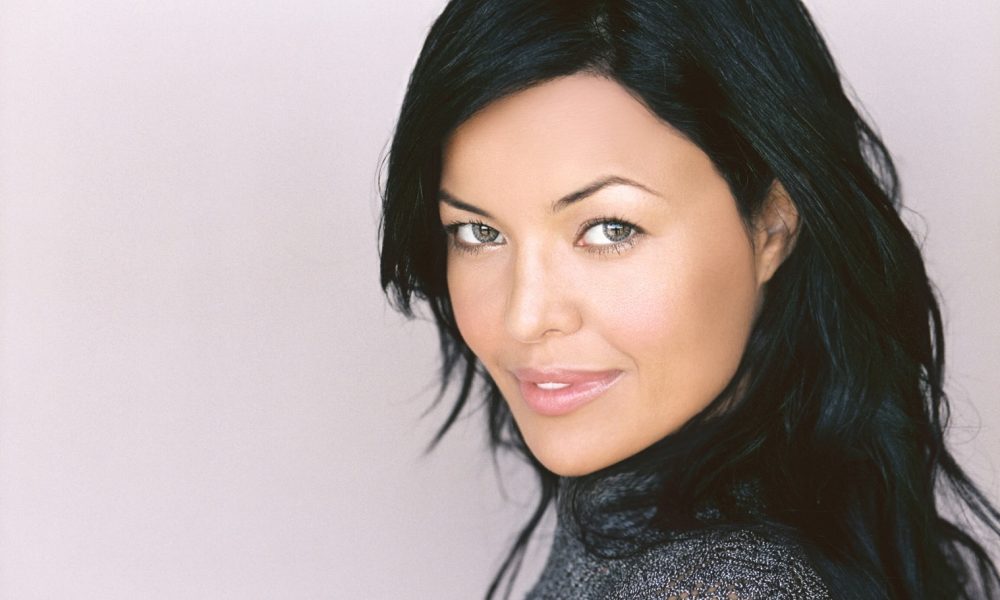 Today we'd like to introduce you to Nawal Bengholam.
Nawal, can you briefly walk us through your story – how you started and how you got to where you are today.
My story started in a land far far away. I was born and grew up in Casablanca, Morocco… the land of spices, tagines, and opinionated women (laughs).

My parents were both biologists and, when we weren't all pretzeled up into a mountain of group cuddles (we're big mushy huggers in my family), some of my most treasured childhood memories revolved around various things my dad would bring home from the lab for us to examine under a microscope, dissect, and discuss ad nauseam. My most treasured possession was the microscope I got for my third birthday… and my absolute favorite place was the library. I actually remember my parents getting called in by my teacher (I must have been 6 or 7 years old) and being told that I read, ahem, too much… before class, during class if I got bored, at every recess instead of playing with other kids, and that she was concerned that I would grow up to be an introverted outcast. If she only knew, huh?! (laughs). Next thing I know, I had a 'book curfew'… so, naturally, I hustled a flashlight from God knows where to read under my covers. So, yeah… can you say NERD? (laughs).

Unsurprisingly, I declared (with the indomitable certainty and wide-eyed simplicity of childhood) that I would be a doctor, and that I would move to America when I grew up. I would of course then mature, much like most people, to know that things are never indeed simple… and that the Universe can have better plans for you than you have for yourself. 
Move to America, I did. I settled on UCSD for my pre-med, and double majored in Animal Physiology/Neuroscience and French Literature. Microscopes and books… par for the course, eh? (laughs). As a pre-med, especially with Ivy league med school aspirations, having a 4.0 GPA is not enough… everyone has one of those. You have to find different ways for your application to stand out.  Cue the race for extra-curricular activities. 

One of the most rewarding for me was working with various non-profits in the field, and particularly running free clinics south of the border, under the tutelage of physicians who were mentors to the pre-med honors society. I got to develop a great friendship with a couple of those doctors and, through them, was given a very disheartening peek behind the curtain of the realities of practicing medicine in this country, and the quagmire of privatizing healthcare. I won't bore you with the details of this, but suffice it to say that as fiercely as I had known this was my path, I now knew it wasn't…5 years into an arduous (and expensive) scholastic climb. So… now what? Zero ideas. I had gotten a stellar education, so that's good. But what other dream do I parlay it into? Zero idea. Because there was no other dream. This hit me hard. I had heretofore been very arrogant in my youthful (read naive) certainty. I had made fun of 'undeclared majors' thinking 'how could you possibly not know?'… and then, the Universe decided to teach me humility… because I would now 'not know' for a long time.

My last year at UCSD, I took a bunch of electives in the quest for a new dream. Theatre was not one of them. As in: I did take theatre…but only because I was bored and thought I could use some fun to get out of my funk… NOT because I was in any way considering acting as a viable career option. That would be ridiculous, right? I mean, it's not even a real profession, right? Right?? And then, on that stage… something happened. Feelings. Connection. A pull I could neither explain nor deny. I was happy. I felt at home. It felt… right. At the soul level. Shit. Unfortunately, my brain was much louder than my soul at the time — don't worry, she's LOUD now (laughs) — so I didn't re-enroll. Filed the experience under 'fun, but waste of time' and moved on.

I will spare you the various (and lengthy) next few chapters, and pick up on the page of: I went on to have a career in multimedia, then PR, then production with a side of civil rights (at the NAACP Hollywood Bureau, which brought me to Los Angeles), then back to PR, with my own firm at this point. Money was great. Life was fun. Friendships and adventures abounded. And, deep inside, I was supremely unhappy. Because I no longer had a guiding light. A soul craving. I didn't know what I wanted to be when I grew up. I had a career. I didn't have a passion. And I was dying on the vine. A little voice would occasionally whisper 'remember that feeling you had in acting class?'.  I would tell that stupid voice to shut up. And I would get back to work. Or buy shoes. Or handbags that cost more than my rent. Whatever would momentarily dull the pain of this persistent Impostor Syndrome. Until I couldn't.

So… in the third act of this belabored saga, at the corner of nauseating fear and I-should-have-my-head-examined, I did the most uncharacteristic thing imaginable: I quit everything, put away the life plan flowcharts, spreadsheets, and risk assessments…and followed my heart. Enrolled in my first acting class in Los Angeles. Gambled it all on a little voice. 8 years later now…I have never been happier. 
We're always bombarded by how great it is to pursue your passion, etc. – but we've spoken with enough people to know that it's not always easy. Overall, would you say things have been easy for you?
I'm thrilled to know that you are bombarded with that… because it is critical that we never forget it. For our own sanity. We have to remember that this is something we GET to (not have to) do. We have to keep our why at the forefront of our minds and hearts at all times. Because the answer (to your actual question) is a big heeeeell no.  This isn't an easy industry, period. Not that any industry is 'easy' per se. But ours carries a lovely extra cocktail of angst-inducing uncertainty, long stretches of unemployment, no proportional relationship to speak of between level of effort and results, and a dearth of meritocracy all around. Not to mention that our work is as personal, intimate, and vulnerable as it gets. Why? Because our own bodies, minds, senses are the instruments that we play in this art form. So, a perceived rejection of the work can so easily be interpreted as a rejection of the self.  Not fun. And yet, most of us wouldn't trade it for the world!
Perhaps the most insidious of the afflictions though is the (often sustained) feeling of zero 'perceived' control.  That was a hard pill to swallow for this spreadsheets gal! Now, I do say 'perceived' because that's exactly what it is: a perception. There is actually a whole lot that is very much in our control.  Of course, I had no way of knowing that, fresh off the turnip truck, with zero industry acumen and zero actor friends to ask about anything! So the first few years contained a whooooole lot of trial and error, hit-and-misses, failing…er, learning on the job, spending time and money on the wrong classes/headshots/workshops, etc. etc. etc. I would much later be absolutely shocked to learn that even basic information about how to run one's career as an actor isn't taught in MFA or conservatory programs either!  That's bonkers to me!! While those programs are beautifully craft-heavy and produce many skilled actors, craft is only half the battle. The business side of things is the critical other half… because it ain't Show Arts, folks!
My saving grace was two-fold. One: my business background predisposed me to treat my career as a business from day one.  And two: I was just starting out at the not-so-tender age of 34, in an industry that eats its young. With one foot firmly planted in the proverbial grave, I didn't have years to figure it out. I had to find shortcuts and best practices. So, I did. 
The business side of things then lead to producing, teaching, and opening an acting studio. Bringing it all full circle, I now teach a Business of Acting class that covers all my hard-earned intel and hustle tricks! Many of my students have spent years in Hollywood without truly being in the driver's seat of their careers, and some are just starting out and get to reap the biggest rewards of all my (very many) early mistakes (laughs).
So, as you know, we're impressed with The Clyde Bernardy Acting Studio – tell our readers more, for example, what you're most proud of and what sets you apart from others.
Thank you! I will tell you right now that the secret sauce is my partnership with dream partner, KC Clyde, who teaches all the acting classes, while I handle the business side. KC is one of those people who would be so easy to hate if he wasn't so darned loveable. Simply put, he is (annoyingly) brilliant. Effortless in his talent, preternatural in his script analysis intuition, contagious in his love for the craft. He elevates me personally as a human and as an actor, and the mama bear in me watches proudly as our students transform and bloom under his tutelage.

As actors ourselves, we set out to create the kind of studio that we wish we had found at the start of our journeys, and throughout. A studio that flows with the industry as we experience it from the trenches, in our own auditions and in our industrial activities and conversations. Outside of the Business of Acting class, we also assign currently casting material, so our students consistently have their finger on the pulse of current development and casting trends. Our aim is to breed well-rounded actors that are as versed in the business and technical intricacies of the industry as they are in their craft. To that end, we also offer multiple workshops, special classes, free panels with industry professionals, etc.
On the craft side, we offer on-camera audition technique, script analysis, and scene study classes, with a particular emphasis on character study. It is our belief that most acting studios lead you to depend on them, with very directional, results-oriented teaching… "go up on the line here, turn there, emphasize this, build here, make that the operative word, step in here." That's all fine and dandy, and your scene (THIS scene) will get better once they've coached you through it, and you will be amazing, and you will feel great… but none of that equips you to make informed choices the next time, with the next piece of material. Because they never told you WHY you should have made those choices, HOW they knew to make those choices…and you are left perpetually coaching-dependent. We teach you craft. We teach you to fall in love with the work. We teach you to be in collaboration with the writer, to glean everything you need from the text, and then bring your artistry to it.

I have to say that what we are most proud of though is the community of actors we have built. This business can be incredibly isolating, and having a tribe that gets you, supports you, cheers you on is incredibly important, essential even, to maintaining a strong mental game. Our studio is one big love fest, and KC and I couldn't be prouder parents (laughs). 
So, what's next? Any big plans?
Always! (laughs). On the studio front, KC and are currently putting together a writers workshop series… a space where working writers will bring scripts they are currently working on to workshop with our actors. This should be a very exciting symbiotic collaboration!  
On the personal front, I have strongly turned my focus to producing over the past couple of years. We have some very exciting projects at True Reign Productions, with the powerhouses that are Ellen Hollman and Stephen Dunlevy. I have also just launched a new production company, MIG Pictures, with the monster talent that is Nick Tarabay. We are already very busy with 4 projects out of the gate, and making some great waves. Nick is a true artist and a visionary who brings pure genius to this collaboration, and I am extremely thrilled for what's ahead. 
On the philanthropic side, I'm one of the founding members of Women Creating Change, a non-profit community of female artists bridging cultural and religious barriers by championing creative, inclusive collaborations through filmmaking. Have you picked up that collaboration is at the forefront of everything I do? (laughs). Our mission is delivered through education, youth development, mentorships, workshops, and panels. Some of our upcoming events are: Breaking Into the TV Market, a panel discussion with industry executives to take place on November 6th during the American Film Market and Stand Up For Her, an evening celebrating female MENA storytellers on November 17th. Info about both events will be posted on our website and social media as details are firmed.   
Because education is the cause nearest and dearest to my heart, I also work with an extraordinary organization called buildOn, which does amazing work with inner-city kids in the US, and also builds primary schools in some of the most impoverished countries in the world, to break the cycle of illiteracy and poverty. I have thus far built schools in Nepal and Malawi with them, and currently fundraising to build another one in Senegal next summer.  
That's all, for now… it's been such a pleasure talking to you, and I love reading your Inspiring Stories series!
Pricing:
On-Camera Audition Technique – $285

Character Study – $300

Script Analysis Intensive – $300

Remote Script Analysis – $75

Business of Acting – by invitation only.  Contact the studio.
Contact Info:
Suggest a story: VoyageLA is built on recommendations from the community; it's how we uncover hidden gems, so if you or someone you know deserves recognition please let us know here.