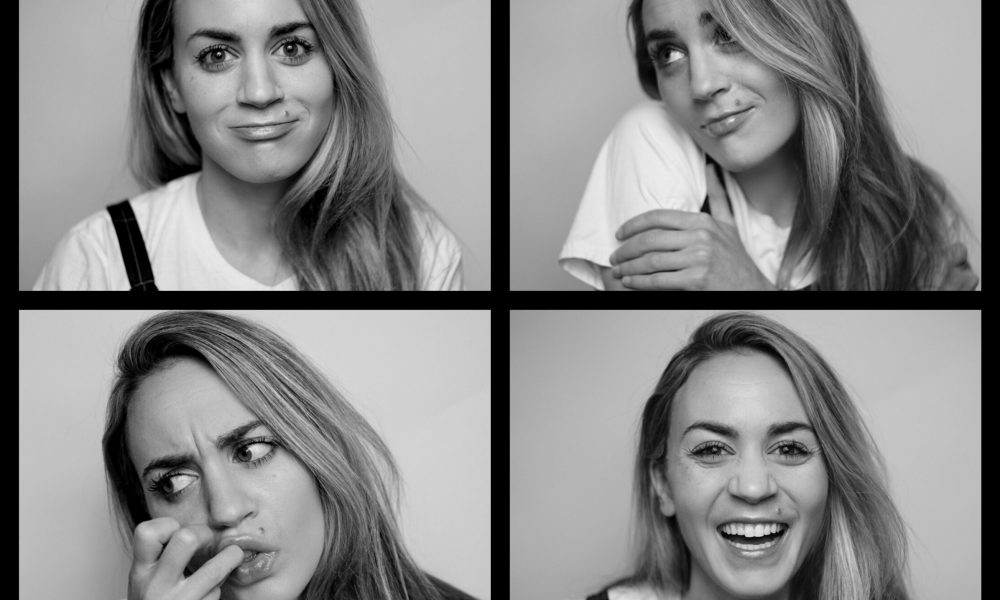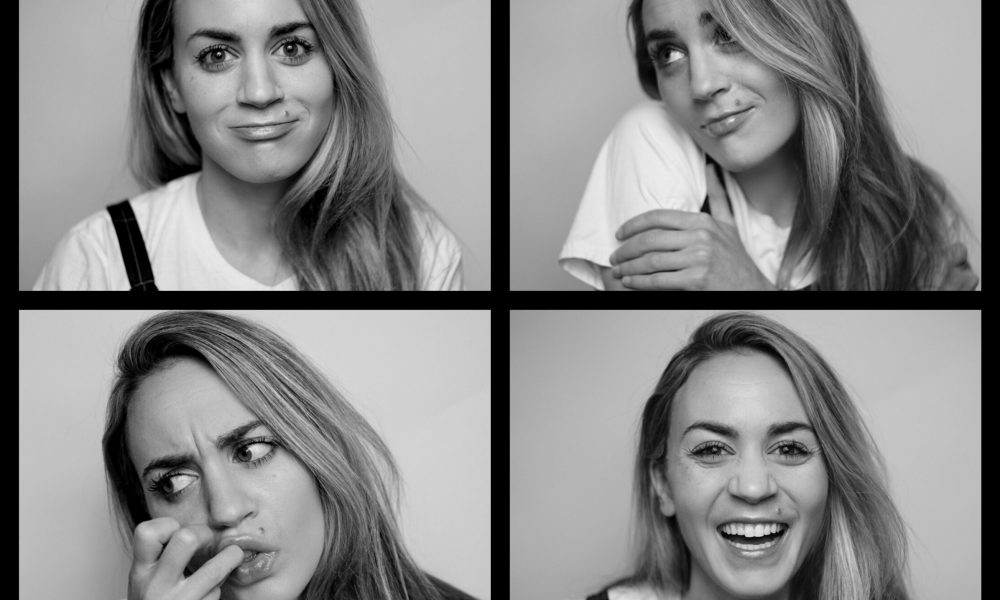 Today we'd like to introduce you to Christina Kirkman.
Christina, can you briefly walk us through your story – how you started and how you got to where you are today.
I'm originally from a small suburb 15 minutes North of Boston. As a kid, the only things I were sure of was that I knew I wanted to be an Olympic Gymnast, I loved chicken fingers and that making people laugh made me really really happy. I was 10-years-old when everything changed. I was watching Nickelodeon with my dad when I saw a commercial for "R U ALL THAT? The Search for the Funniest Kid in America."
The winner would earn a spot on the sketch comedy show, "All That" and I although I had 0.0 acting skills, I was sold. I looked at my dad and told him I wanted to enter, and without even a pause he ran for the video camera. Let me just say, every day I strive to be as confident and daring as my 10-year-old self (she still has me beat, but hey it's all a work in progress). The contest allowed for in-person auditions in Los Angeles and self-tape submissions.
I put on my favorite shiny blue shirt, some French braids and stood in my kitchen with my mom and dad to record a self-tape that would eventually change my life. In addition to performing sketches that were provided, I had to do a few original impersonations (Sandy from SpongeBob- of course, Steve Irwin- R.I.P, and Breakdancing Hip Hop DJ <—still not sure what this one was about). Oh, fun fact!
One of my sketches was called "Meeting Jay Leno," to which my blasphemous young self-asked, "Mom, who's Jay Leeno?" Jay Leno would soon be one of the first celebrities I met in LA. At Bob's Burgers. Go Figure. After we submitted the tape, my dad would always tell my mom that I was going to win. My mom, who also believed in me, was aware that as talented as they thought I was, the odds were not in my favor, especially considering there were over 10,000 submissions.
Weeks after, Nickelodeon was going to announce the top 50 on TV. We went to a friend's house to watch. I think my parents were way more nervous than I was. When it was announced that I made top 50, everyone went bananas. At this point, it all started to feel a bit more real. The next week the top 10 was announced and the week after that was top 5.
The top 5 were all flown to Los Angeles to meet the members of All That and to perform sketches. Like, WHAT? Here I am, this 10-year-old girl from a small town with ZERO acting experience, flying to Hollywood to meet celebrities and then perform with them. I haven't thought about all the details of this journey in forever, so now that I am talking about it all again… it's wild. The whole thing was just wild.
My first sketch was "Trashin' Fashion" with Jamie Lynn-Spears, Lisa Foiles & Taran Killam. During rehearsals, that really confident & out-going girl they saw on the tape completely disappeared. I froze. I messed up my lines. I just couldn't do it. I remember seeing everyone on set around me and how their facial expressions changed. I wasn't being myself.
When rehearsals were over, I went to talk to my parents, who saw the whole thing. They told me that it didn't matter what the results were or if I ever decided I wanted to do it again or not. But, they told me to let go and be myself and forget about everyone around me watching. When it was time for the live audience taping, I knew I only had one shot. I went out there and completely let go. When I finished, I looked out past the bright lights to see everyone smiling and cheering. I did it. I actually did it.
Leading up to the close of the contest, the top 5 became really close. We were like a mini (dysfunctional) family. On the night that the winner was announced, we all gathered together backstage. Judges Amanda Bynes, Nick Cannon & Josh Peck, were waiting on stage, only about 20 ft in front of us. Watching the monitors backstage, we saw Taran Killam take out an envelope. We all held hands.
Now this part, I remember it like it was yesterday. "The winner of this contest… the kid who will become a regular cast member on All That… the Funniest Kid in America is… Christina Kirkman!" I froze backstage. "Wait, did they say my name?" It wasn't until I felt a PA grab my arm and shout "go, go go" that I knew it was me. I walked behind a black curtain and arrived on stage, terrified. There were kids in the audience cheering, cast members trying to pick me up and balloons dropping from the ceiling.
The only thing I could manage to get out was a quiet & shaky "Thank you." My parents and I were interviewed shortly after. They asked my parents what their plan was now that I was going to be on a TV show. "We are going to be with her every step of the way and keep her very grounded," my mom said. "WHAT?!," I replied. "You're going to ground me after this?!"
Overall, has it been relatively smooth? If not, what were some of the struggles along the way?
Heck, no. My entire life changed after winning the contest. I left school, my friends & gymnastics to pick up and move to Los Angeles to work as an actor. My mom quit her job to come out and live with me. My dad stayed back home in Boston where he ran a business and traveled out to visit us as often as he could. It was the best time of my life. At that age, I couldn't even comprehend that what I was doing was a job. In my head, I was just showing up to this big playground every morning to hang out with my older siblings and tell jokes. Seriously. It wasn't always easy though.
As a kid, I had to grow up pretty quickly, especially since I was the youngest cast member. There were really late nights and really early mornings. Big scripts, choreography, intensive hair and makeup, & school on set. I remember revised sketches being dropped off at our apartment really late at night before an early morning call. I remember meetings with horrible agents and casting directors who would yell at me, call me the wrong name or insult me during auditions. I started to miss my friends. I missed gymnastics. I missed school.
The cast members were like family to me, but they were all older, and there were things that I wasn't able to do with them. But, it wasn't until I started going back to Boston during shooting breaks that it got pretty bad. There were bullies, and death threats, and horrible letters left on my doorstep. There were kids on message boards saying that I wasn't funny or that I had no talent. As much as my parents tried to prepare me and keep me grounded, there was only so much I could take as a kid.
I was on "All That" for two seasons, 9 & 10. When the show came to a wrap in 2005, I was ready to go home. I loved my time on the show, but I missed being a kid, so I left acting behind and went back East. The bullying and harassment went on for years. So badly, that I began to resent my experience. I hated being recognized. I didn't want to talk about it. It wasn't until I went to college (where I studied Broadcast Journalism) that I finally felt comfortable talking about my experience.
Emerson is a very artsy school so although I still dealt with some bullying, there was a community there that thought my experience was badass. That was cool. My first semester of my senior year, I studied at the Emerson LA program and interned at Comedy Central. This was when it hit me. I didn't want to do Journalism. I wanted to get back into acting. Once I had it in my head, I couldn't think about anything else. I just couldn't wait to get back to Boston to finish school and move back to LA. And that's exactly what I did.
When I graduated in 2015, I packed up my things and moved back to Los Angeles. I'm not going to lie, I thought it was going to be a breeze. In my head I thought, I've already acted, I know a lot of people in the business, and I know how to be on a set. Well, I was humbled and brought back down to Earth VERY quickly. I was lost when I came back out here. The industry had changed IMMENSELY over the last ten years, especially with social media and I needed to start all over again. I had no recent experience, no money, no agents & zero insight about the current climate of the industry. When I realized it wasn't going to be like last time and I wasn't going to snap my fingers and become a series regular on a popular sketch comedy show, I swallowed my pride (and my $200k Journalism degree) and got a job at the front desk of a gym.
My grandmother passed away this week. I hopped on a flight as soon as I heard that she only had a few days left hoping that I would make it back to Boston in time. She passed while I was on the plane. "What am I doing?" I say to myself nearly every day. I miss birthdays, weddings, holidays, Judo competitions, births & deaths, for what? I am 25-years-old chasing this fantasy dream in LA LA Land while I have an entire life back on the East Coast that is zipping by, and I am missing all of it for auditions and self-tapes and callbacks that are so rare to book. It all sounds crazy, I know. But you HAVE to be a little crazy to be in this industry.
You have to be a little crazy to wake up every morning and dress as someone else to then show up and sit in a waiting room with 100 other people that are all slight variations of one another. You have to be a little crazy to walk in to an audition room and "play pretend" to a room full of people who aren't even paying attention. You have to be a little crazy. And luckily, I am. Because as horrible as all that sounds there is NOTHING else I was meant to do or want to do, for that matter. I don't care about money or fame. That doesn't excite me. What gets me out of bed in the morning is the chance to entertain people. I want to make people laugh or bring them to tears.
I want to move people to feel SOMETHING. There is a feeling I get when I watch a good TV show or a good movie, and I want to give people that same feeling. I am so thankful for the struggles. I used to think people only said that because it sounded poetic, but I get it now. The struggles have tested me. There were 100000 times I could have quit, and instead, I worked harder. I am thankful for that.
Alright – so let's talk business. Tell us about Starving Actor Inc. – what should we know?
I want to star in the next "I Love Lucy" and be that funny chick (I'm thinking 'Zelda', but totally open to other names. Please notify my agent, thank you) who is also a spy and can kill people with her super-powered backflips & flaming chicken-fry torpedoes, but also breaks out into show tunes at the end of each scene. You know in school when they ask you what you want to be when you grow up?
That's how I would answer that question. Every. Damn. Time. Ugh, I want to do it all! It's inevitable that you will be typecast in this industry. I face that struggle to this day having done kid's comedy. It's possible to break that mold- very challenging, but possible. I want to be the funny girl. Comedy is my wheelhouse, and it is where I feel I can relax and be myself.
But, I also want to be Hit-Girl from Kick-Ass (just maybe the slightly older and slightly less cool version). I love gymnastics & martial arts. Plus, who wouldn't want to wear a purple wig while swinging around a freakin' Samurai sword cutting bad guys up?! Sorry, I got ahead of myself. What was the question? A year ago I fell in LOVE with VoiceOver. Growing up, I ONLY watched animation. People are capable of becoming boring. Animation always excited me.
I also played a lot of video games growing up. It wasn't until I moved back out to LA that random people started making comments about my speaking voice. At first, I thought it was really weird. But it started happening more and more. It wasn't until someone who worked in the Sound Department (who listens to voices all day long) told my boyfriend that I needed to get into voice over.
After that, I went home and decided to submit to a HUGE agency (a rookie move right out of the gate, I know). I didn't have anything to send them for Voice Over so I sent them my reel and submitted for their Theatrical department, knowing I'd never hear from them again. 30 minutes later I got a reply asking if I had a voice over reel to send them.
WHAT?! I rushed home, recorded some copy, added some sounds, chopped it together and boom… voice over the reel. I went in to audition and shortly after I was signed. I am now OBSESSED with the voice-over world. Voices have become so intriguing to me. Every day I receive copy from shows or video games that I grew up watching or playing. It's a blast. There is no ego with voice over.
When I audition, I am usually in sweats and have no makeup on. There's no waiting room drama. There's no rude casting director. It's just me and the booth. It's pretty badass.
Any shoutouts? Who else deserves credit in this story – who has played a meaningful role?
For a starving artist, I've never felt wealthier. The amount of people I have on my team who have supported me and believed in me throughout this journey is beyond incredible.
I haven't been in this industry that long, but I do know how hard it can be to come across good, genuine people. When you find them, you sure as hell keep them around. My parents have been at the forefront of this crazy turbulent journey since day 1. Not only would I not be where I am today without them, but I wouldn't be a fraction of the human I am because of them. I am so lucky to have parents who support me unconditionally.
I know that not everyone has such a luxury, and I am beyond thankful. I will never be able to repay my parents for all their sacrifices, but I work hard every single day in hopes that one day, I just might be able to.
My boyfriend has also been a huge supporter throughout this journey. We met shortly after I moved back to LA, during the time when I started to realize that this time around was not going to be a breeze. He was the one who really pushed me to swallow my pride and gain the motivation to essentially start from scratch.
He introduced me to, in my opinion, the BEST acting coach in the city (shoutout Brian Reise), took all my headshots, recorded all my self-tapes & comforted me after bad auditions. As I mentioned before, I watched A LOT of animation throughout my life, so my film repertoire was pretty weak. "That's like being an athlete and never going to practice," he would say to me.
Every night we would watch one of the classics, study the cinematography, analyze the acting and inevitably fall in love with this industry more & more. It took me quite some time to get here but I finally have a dream team of representatives, and it has been one of my biggest accomplishments thus far.
My theatrical agent, Tina and my manager Paul are so so great. They respect me, root for me and work their butts off for me! My team at CESD is also SO badass. I see them nearly every day, and they are like family to me. They respect me, root for me and work their butts off for me! I am so grateful for every single person on my team. I love you all very much. Thank you for believing in me. LOVE YOU GUYS!
When I moved back to LA, I was SO skeptical of taking acting classes. There are so many acting classes that are quite frankly, a joke. They charge you $1000 to take (theatre-based) material home with you for three weeks, prepare it, and then come in and perform. Come on. That never happens in this industry. You're getting rewrites all the time during shooting. Sometimes you don't even meet the people you're shooting with until you hear "action."
If actors are not learning how to make adjustments on the fly, they are not being prepared properly. This is what I was afraid of. My boyfriend, who is also very skeptical, made me go to Brian Reise's orientation (he nearly had to drag me there). After a short, 30-minute orientation I was convinced I had met the unicorn of acting coaches. Brian Reise tells it like it is. There is zero bullshit. If you want to learn how an actual set operates, take his class. You can thank me later. 🙂
There are SO many more people who deserve credit & who I need to thank. I have a great group of friends on both the East & West Coast. A lot of my friends on the West coast are also in the industry, so we understand each other. We help each other with self-tapes, we visit each other on sets, we attend each other's premieres, and we get together and cry and drink wine when we realize how we are all starving artists. Believe it or not, I also get a lot of motivation from kind people on Instagram. I have mixed feelings about social media. I either love it, or I am fighting it, but I know, when used correctly it can be a great platform.
For every one message filled with hatred I receive, there are ten positive ones. Those are the ones I pay attention to. Those small gestures do not go unnoticed. The last big thank you is to everyone at Nickelodeon. Without the contest, without "All That" & its people and without everyone who voted for me, I would not be where I am today. And although career-wise, I may not seem far right now I have the chance to chase my dream every single day. THAT is already more than I could have ever asked for.
Contact Info:

Image Credit:
Diego Lopez, Robert Kazandjian
Getting in touch: VoyageLA is built on recommendations from the community; it's how we uncover hidden gems, so if you know someone who deserves recognition please let us know here.