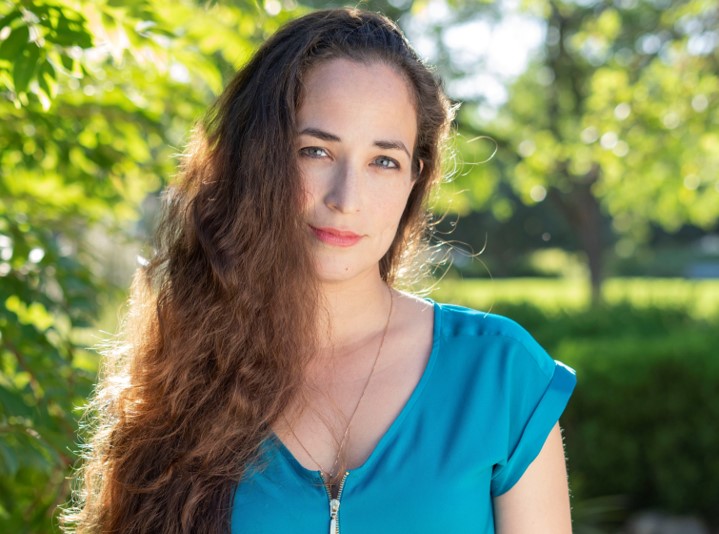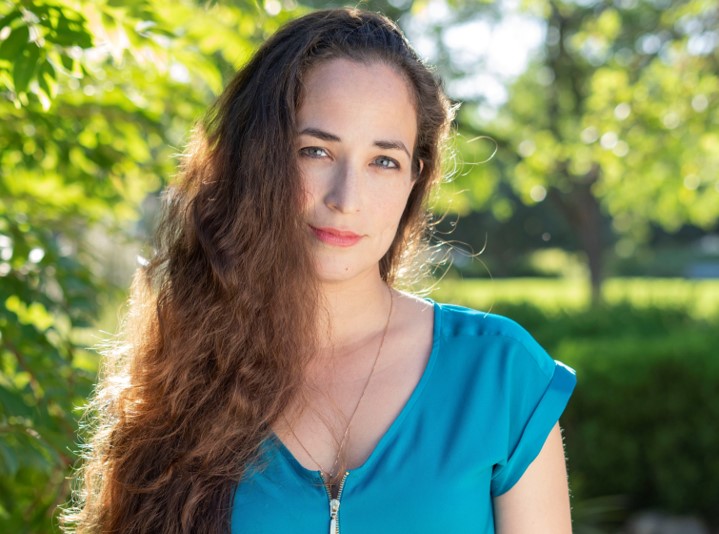 Today we'd like to introduce you to Christina Ketcham.
So, before we jump into specific questions about the business, why don't you give us some details about you and your story.
As with most things in my life, the story of how I got here starts in El Salvador. My mother is Salvadoran and, not only did that mean that I spent every summer of my childhood in El Salvador, but we also lived there when I was very little during the end of Salvadoran Civil War. Constantly switching gears between two countries with their own unique yet connected problems made me dream of communities that actually promoted growth and peace instead of the conflict I saw all around me. Even when I was in the US, I was always dreaming up solutions to problems. I created home alarm systems (otherwise known as booby-traps around my house), furniture out of found objects to reduce waste, and I even spent time making sketches of what I thought a more efficient car would look like – I'm not saying any of these were terribly effective ideas, but the intent and the passion to find a better way was there.
I developed an interest in mental health after being exposed to those suffering from mental illness in my home life. As I got older, I found I struggled through depression and anxiety from time to time, most often triggered by an unexpected life event. After getting my BA in Psychology and entering the working world as a case manager for children, I found that the systems at play were often the biggest barrier to those that were seeking help and a source for exhaustion for those that worked in those settings. Again, my need to find solutions was triggered. Try as I may, I couldn't find the answer I was looking for and instead was finding myself in a pretty heavy state of burnout. Difficult cases had become my specialty and even though I tried to give myself time for self-care, it seemed I could never get away. When I found myself waking up in the middle of the night to pace and contemplate these cases, I realized it was time for a change.
I prepared myself to move to Santa Barbara from Tucson – still brainstorming about finding a way at changing the systems around me. Around the same time, my grandfather had a stroke and it was up to my aunt to step in and care for him. This is when my lightning bolt happened. My aunt is a born matriarch, nurturing to a fault and always a pleasure to be around. At this time, her husband had cancer, she was actively involved in her children's lives and she had two part-time jobs. Watching her play all of these different roles, I wished there was something I could do to help. Even those closest to her didn't know exactly what the best way to help her was. The thought occurred to me that what was really needed was someone was there with her on the inside with a cool head to help her navigate the crisis and make sure she got the time she needed to process and heal.
I realized this was something that could apply to many different people in different moments of their lives but that the basic need was the same. When a personal crisis hits, we so often ignore our own healing and need for support, allowing burden and responsibility to overtake us, stunting our own processes and abilities to recover. All my life experience and studies had shown me that the wounds we take on in these moments can affect us for the rest of our lives. I knew that this was an idea I wanted to explore and a path I wanted to pave. I gave myself a year and a half to settle myself in Santa Barbara and learn about starting a business through a Women's Economic Ventures (WEV) before I jumped in and started Sereno Relief Services in April 2018, a personal crisis management service dedicated to those going through an unexpected life event.
Overall, has it been relatively smooth? If not, what were some of the struggles along the way?
Since it's inception, Sereno has faced more than its share of challenges and I expect there are still various learning curves ahead. While the services Sereno offers are desperately needed, they are rather unique so potential clients don't know to look for it. Along the same lines, finding people while they are in the middle of an emotional time has been difficult. I can't tell you how many people I've told about the services we offer only to hear, "Oh my God! I wish I had known about this a few months ago!" It breaks my heart every time I hear this because I know they could have had a much easier transition if they'd received the proper support. As a society, we're not used to understanding healing as a priority during an unexpected life event. Instead, we focus on the tasks at hand and try to push on. At Sereno, we see things differently. We believe healing is the key to being able to go back to a normal life and what your days away from work should be focused on. With our services, you can outsource a lot of the logistics and tasks leaving you time and energy to focus on what's really important.
Please tell us about Sereno Relief Services.
Sereno Relief Services is a service dedicated to giving practical support to those going through an unexpected life event. We endeavor to assist our clients when they are at their most overwhelmed in a way that allows them to have a path to clarity and healing. Currently we have 4 service offerings: Personal Crisis Management (we help you shoulder the burden), Personalized Action Plan (we help you do it yourself), Friend and Family Coordination (get the help you need instead of a freezer full of lasagna), and, our newest offering, Care Package Creation (support your friends and family in a personalized way).
I think what I am most proud of is that our services are responsive to not only the client but their unique situation. We're able to assist clients going through a myriad of difficulties such as loss, divorce, separation, illness, job loss, and relocation. We're here to help the absent brother who lives too far away to step in, the overwhelmed caregiver, the postpartum mother, the new parents to an early child, those suffering through a loss, those trying to find their new normal after a divorce, children of aging parents, and so much more. I love that our clients can call on us, time and time again, so instead of having to wonder who to turn to when they are overwhelmed, they already have a first step laid out for them – calling us.
If you had to go back in time and start over, would you have done anything differently?
I feel like I'm still at the start of a very long journey with a lot of opportunity for learning so it's hard to know what the best route would have been at the start. Considering it now, there are so many things that could have gone more smoothly at the beginning. Starting out with more capital would have definitely been a plus. However, I think it would have helped the most to get involved with different organizations before starting Sereno that might have become firm allies. Santa Barbara is a small town at its heart and involvement in the community is key to being a recognizable business/company. Even though making my mark has been a bit difficult, I'm honestly honored and grateful to live in a town that has that sense of community.
Contact Info:
Image Credit:
Casey Stouffer, Monica Murarka
Getting in touch: VoyageLA is built on recommendations from the community; it's how we uncover hidden gems, so if you know someone who deserves recognition please let us know here.