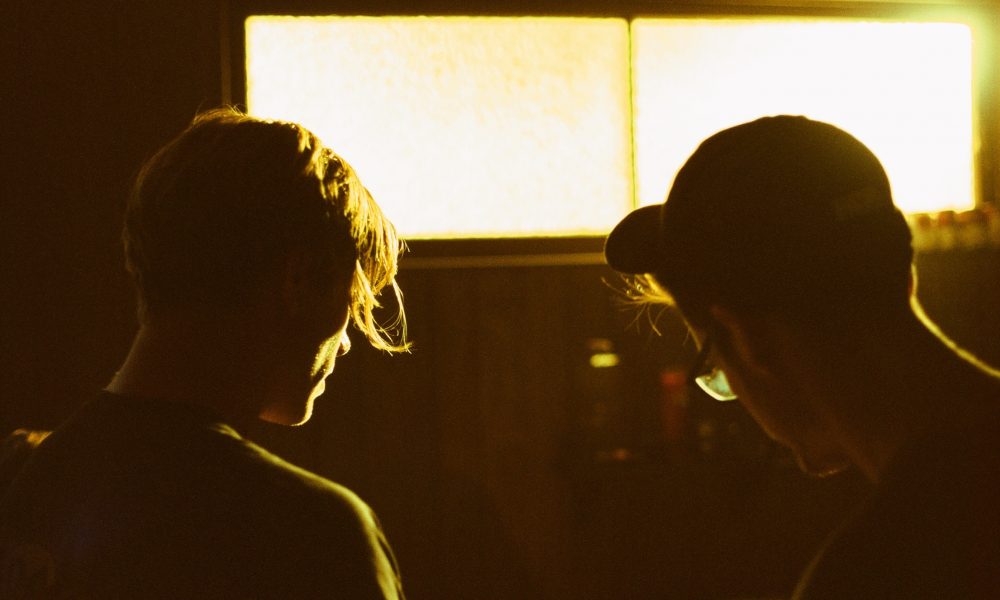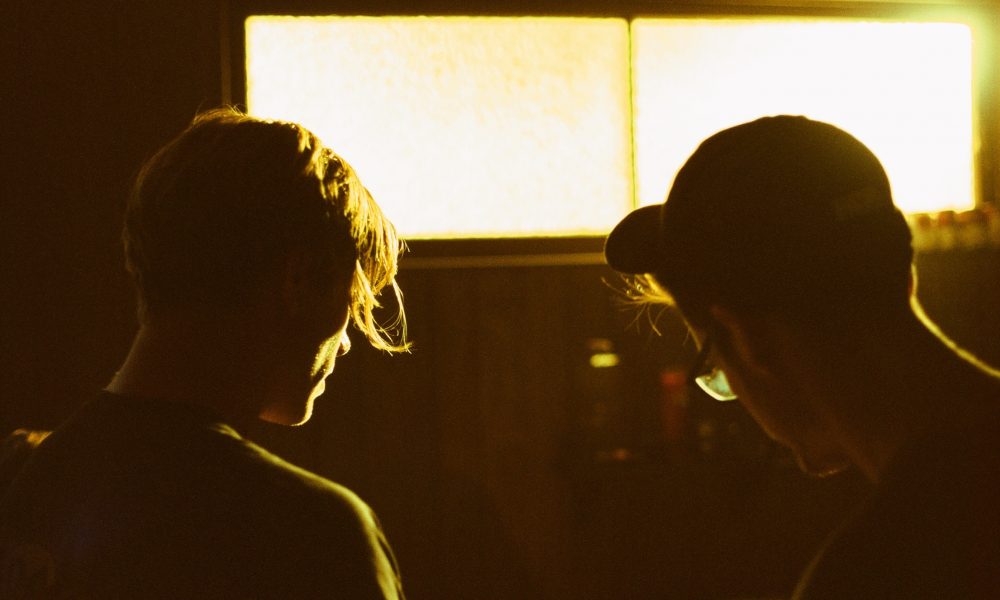 Today we'd like to introduce you to Christian & Michael.
Alright, so thank you so much for sharing your story and insight with our readers. To kick things off, can you tell us a bit about how you got started?
From an early age, we had artistic inclinations and interest in storytelling. I (Michael) had an almost unhealthy relationship with television from a young age, which gave way as I got older to DVD collecting and a hobby of information sponging. I'd recreate movies with action figures or write my own stories while I played. Christian on the other hand developed a more technical appreciation for video making after discovering his parents' miniDV camcorder and shooting skateboarding videos with his friends around the neighborhood. The two of us met at the beginning of our junior year at Cal State Long Beach. Being in the same film production-based track of classes, we were inevitably going to meet in some way, shape, or form, but interestingly enough it's our last names that kick-started the process. Since O'Keefe and Priestley happened to be next to each other on the roll sheet, we were paired together for all of the assignments in our editing class that year, which adds up to a lot of hours to talk over interests.
Immediately there was a shared sense of humor and taste in music that made conversation effortless, but also an unusual comfort in our ability to open up with each other about deeply rooted creative driving forces and individual experiences. Our fear of failure was explored with support in a partnership rather than a way that was lonely or isolating. This factor was crucial because together, we learned to be much more humble and productive as a unit than we may have individually. I think the competitive field of filmmaking can give way to defense mechanisms that cement walls of unchecked egos, but as a duo we found a safe way of discussing our feelings or calling out the other if they were acting silly. To this day, it's still that dynamic of comfort and trust that keeps us continually putting the next best foot forward in every new opportunity that comes our way.
Can you talk to us a bit about the challenges and lessons you've learned along the way. Looking back would you say it's been easy or smooth in retrospect?
No, definitely not a smooth road, and there's a lot more road ahead! Balancing the more "passion project" end of the spectrum work we do together as OVERLAY with both of our independent freelance work is probably the biggest, most constant struggle. But, as we'll detail a bit more in the next question, that's something we're learning to navigate better and better as time goes on. Having a partnership to tackle the work we care about though is a huge help in the first place, as we're able to divvy things up a bit more efficiently, depending on what we each have going on outside of our OVERLAY work. As for more specific "roadblocks" we've encountered, particularly in the world of music video directing, there are certainly a few. The biggest one so far was probably a music video we directed in late 2019 that we had gotten about 99% done before the artist we were working with decided to pull the plug and not release the video. That was heartbreaking. It literally felt like going through a breakup.
We had put upwards of two months of full-time work into the making of this thing. We'd come up with the concept, shot, edited, gone through multiple rounds of notes, and were just about to prep for our color grade when they decided the concept ultimately wasn't on brand. It was all the more frustrating because the process from day one was collaborative with the artist, so to continue with the breakup analogy, it really felt as if we'd done something wrong and if only we could have done x, y, or z differently on our end, maybe things would have worked out. But as time has gone on, we think we've realized it was never about us or the quality of our work, and perhaps that was unfortunately a collaboration that was doomed to fail from the jump. It ended up being a valuable learning experience that we still discuss often, though. Sometimes things don't work out exactly as you planned and disappointment is part of life, and unfortunately, it's a particularly big part of the life we've both chosen.
Thanks for sharing that. So, maybe next you can tell us a bit more about your work?
In general terms, we're a directing duo specializing in music videos, branded work, and short-form narrative filmmaking. To break down our process a bit more though, the two of us do much more than just direct together. We've gotten into a pretty good groove with the way we work throughout every part of the filmmaking process. We spend many late nights on the phone coming up with treatment ideas together and building those out to meet them (often) very quick turnarounds required by production companies to get them in on time. We then tag team the typical director's work of storyboarding and shotlisting, finding talent, communicating with our DP (if we have one, many projects find the two of us splitting that part of the job up as well), etc. We both work primarily as editors outside of OVERLAY, so the post-production part of our process is then one we feel most equipped to handle, but at the same time, can be a bit more difficult to balance with our "day jobs." That being said, we're really proud of the way we HAVE been able to balance our OVERLAY work with our other freelance gigs because this is what we're most passionate about and what we want to continue doing for as long as we can. Without this partnership and the level of innate communication we've been able to build over our years of friendship, it would be much more difficult to get our work done, both inside and outside of OVERLAY.
Between jobs, we often find ourselves sending each other different films and/or videos to check out, which naturally feeds the fire because it keeps both our influences on the same page. We can then take those influences into future projects and riff off of them, building on each other's ideas, taking things a step further, or pushing each other to reach higher. We think that helps us carve out our own unique voice: we're able to take these singular influences that we're both so inspired by, and really are the reason we do what we do, and filter them through both of our distinctive lenses to come out the other end with work that feels like our own. We definitely still have so much creative growth to do, and probably will for the rest of our lives, but it feels good knowing that at any given moment, one of us may have a spark of an idea to jump on or may be able to lift the other out of the trenches of freelance work and pick up the slack, or may come across some new film or well of inspiration for us both to dive into. We love what we do, as difficult and overwhelming as it can be sometimes, and having a partnership like this just makes it a whole lot easier and more fun too!
Do you have recommendations for books, apps, blogs, etc?
In terms of career, we think Marc Maron's WTF, the Film Comment podcast, and the DGA podcast have been places we've often pointed to for inspiration or guidance. More recently, Roger Deakins' podcast would probably make that list. In pre-COVID times, we also made a habit of attending Secret Movie Club film screenings at the Vista Theater as a way of forcing ourselves to have a shared point of film discussion on a near weekly basis. Truly, there isn't anything that gets our creative wheels spinning better than watching a great movie. On the flip side of that, it's important to engage in unrelated or more meditative activities too. Things that help to remind us that we're only human and to stay grounded. If you live exclusively in your work, your sense of the world starts to twist in ways that can be unhealthy or inaccurate, which isn't to the benefit of creating art. The book "A Short History of Nearly Everything" by Bill Bryson is one we've been discussing recently. Did you know that the distance from Earth to Pluto is only 1/50,000th of the way to the edge of our solar system? Nothing really puts the daily "grind" into perspective than taking the time to remind ourselves how small we really are in the big picture of things.
Contact Info:

Image Credits:
Ian Matthews Sutton York Noah Gottesman Sam Tilden
Suggest a Story:
 VoyageLA is built on recommendations from the community; it's how we uncover hidden gems, so if you or someone you know deserves recognition please let us know 
here.