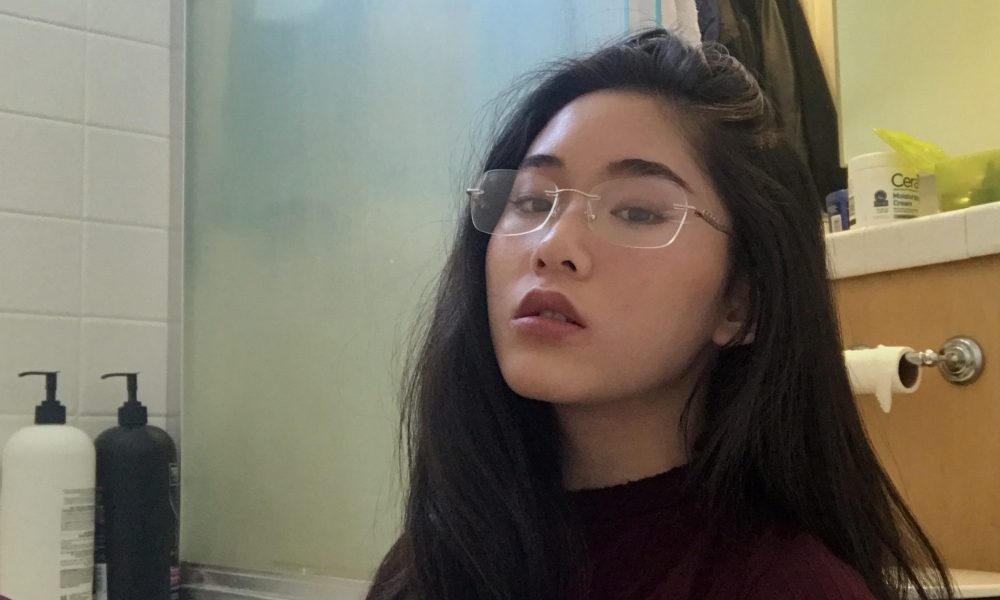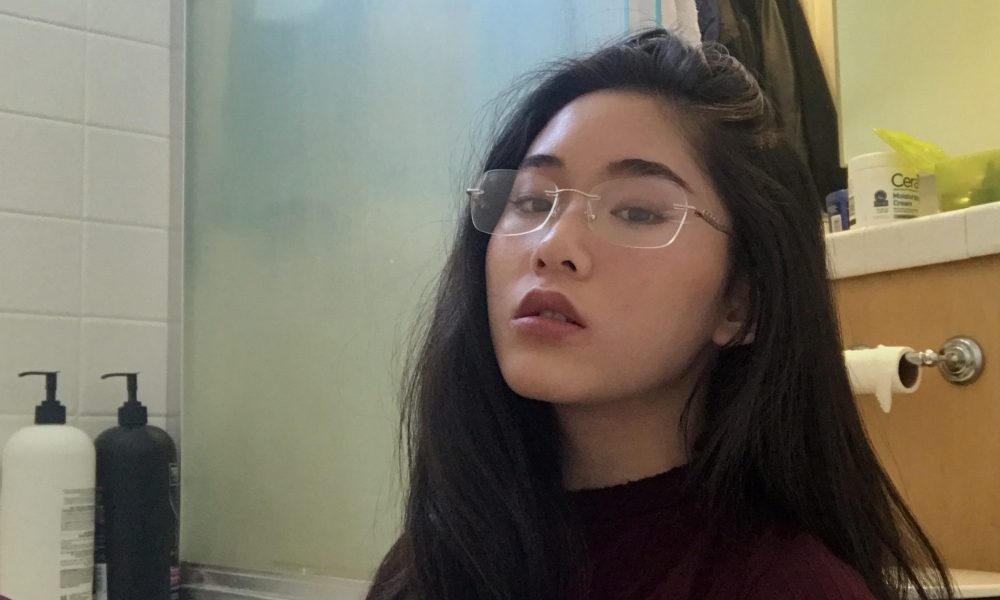 Today we'd like to introduce you to Chloe Elise Villamayor.
Chloe, let's start with your story. We'd love to hear how you got started and how the journey has been so far.
So when I was a kid, I wanted to be a superhero. Just thought I'd throw that out there. It's important. Part of it is because I watched way too much Power Rangers Jungle Fury as a kid, but I like to think that the main reason was that I wanted to help people somehow.
I've always liked the messy chaos of creating. I was the kid that mixed the play-doh because I wanted new colors- my sister hated me for it. I had this small, crappy, pink guitar with my name misspelled on it in silver sharpie. Six-year-old me, having no idea how to play, wrote songs on it. I made soap? I don't know what type of kid makes soap but it was me, I was that kid. Wrote stories that went nowhere. Built weird contraptions. We thought I'd grow up to be an engineer because of all the contraptions I built. I thought I'd create an Iron Man suit and save the world or something. Gosh were we so wrong.
Eventually, I took violin lessons and loved it. That sort of opened up the music world to me and it was through violin that I was introduced to writing music. It was absolutely awful at first, just me pushing keys. I thought I was so cool though. Then that evolved into songwriting, which also started terribly, but I got better. The first song I can say I am still proud of is from my freshman year. It's called "Never mind the dried-up birdbaths" and it's somewhere in the depths of YouTube. At this point, I kind of knew music had something to do with my future. I liked it and I was pretty decent at it. I kind of ditched the superhero dream by this point.
I found myself in a shack in the woods at the opposite side of the country one summer. I was supposed to be practicing violin, but I was sitting at the piano and writing something instead. That's when I figured violin performance probably wasn't for me. I wanted to help someone somehow by telling stories. It started as songwriting, but pretty recently I dove head-first into the contemporary classical composition world. My superhero dream makes sense now. I can bend sound into emotion, create a story that could possibly heal someone willing to listen. That's got to be a superpower or something, right?
Overall, has it been relatively smooth? If not, what were some of the struggles along the way?
Everything has been relatively easy, but that's because I'm on the edge of my journey. That's a Lady Gaga song of sorts, isn't it? I'm still pretty young, not even in college yet. I'm kind of in this cocoon state where I'm figuring out more about who I am as an artist. I always kind of knew, but now it's about making that blurry picture of who I am more clear.
I guess the hardest part is getting over insecurities or feeling hopeless about what I'm doing. There's a lot of the "I'm not good enough/not doing enough" mindset that I need to shake off, I think everyone has that though. There are days when I feel lazy or hopeless, and that's when I need to remind myself that what I do matters. Music and art matter. Art is a space where people are reminded of what it means to be human. It's kind of silly reminding myself that stuff that goes ding or wee or doowoo matters, but it's true. Good music makes people feel things. That is important.
The majority of my struggles have been internal, but I know eventually I'll have to tackle navigating the industry and finances and all of that good stuff. I'll cross that bridge when I get to it.
We'd love to hear more about your work.
I'm primarily a composer, which feels weird to say. I feel like I just jumped into the contemporary composer scene. I was accepted into the Luna Lab with LACO program, which basically made my year. The piece I workshopped in this program was supposed to be performed by the LA Chamber Orchestra in May, but it's been postponed because of the pandemic. Mild bummer, but I'm excited for whenever it happens. I'm currently working on a piano piece for an online summer composition program with Curtis Summerfest, as well as the first part of a piece for a symphony orchestra. Both are scaring me a lot. I practically don't know anything about the piano, and the symphony orchestra piece feels like I'm trying to run before I can crawl. That's the exciting part though. I could talk about all three of those pieces for hours. I think I'm most proud of how carefully I construct the pieces to tell the story which is dumb because that's what writing music is. Thinking about sounds and things is cool.
I'm also a songwriter, and because of that, I sing. Those take me to fun places. In my sophomore year, I started a band called Alive.Multicolored. We're a math-rock band. I had no idea what math-rock was when I joined it. Essentially it has been me singing over all the guitar deedle-dees. It's nuts. It has been an absolute honor to yell over everyone's crazy skills. We released an ep and album last year and played two little shows. We haven't been able to do much lately, but we have some new music planned for whenever. I think I joined a folk band yesterday. Played fiddle and sang some backup vocals for my someone's song. We're planning on making more.
I still play the violin a bit, but it's mostly for myself. My violin is called Butter because when I was shopping for it, I had to choose between Butter and this other violin that I called Soy Sauce. It was a wild one, but I'm glad I got Butter. I recently played on one of the songs for my friend's band, Frat Mouse.
What is "success" or "successful" for you?
That's tricky. Good music comforts. Good music is uncomfortable. Everything is so subjective so it's hard to define success. For me, I think success is a balance between honesty and selflessness. Ultimately, music is a service to those listening, but nothing good will come out of obsessing over what other people want to hear. Art is perspective. When I write I try to make sure I'm being honest with myself, my feelings, and my voice. But once the work is finished, it's not mine anymore. It belongs to whoever is listening. I guess I measure my own success based on if I can create something that's so specific to myself yet relatable and impactful to others.
I'm not actively doing anything to become famous. That's just not one of my motives. There are too many moving parts in the art world for success to only be defined by fame. I've noticed that all the successful artists I admire don't limit themselves or their abilities. They work at their maximum capacity and connect all aspects of their various skills. Success will be when I get there.
Contact Info:
Email: chloeelisev@gmail.com alive.multicolored@gmail.com
Instagram: i_make_sounds alive.multicolored
Image Credit:
Jonah Osti
Suggest a story: VoyageLA is built on recommendations from the community; it's how we uncover hidden gems, so if you or someone you know deserves recognition please let us know here.