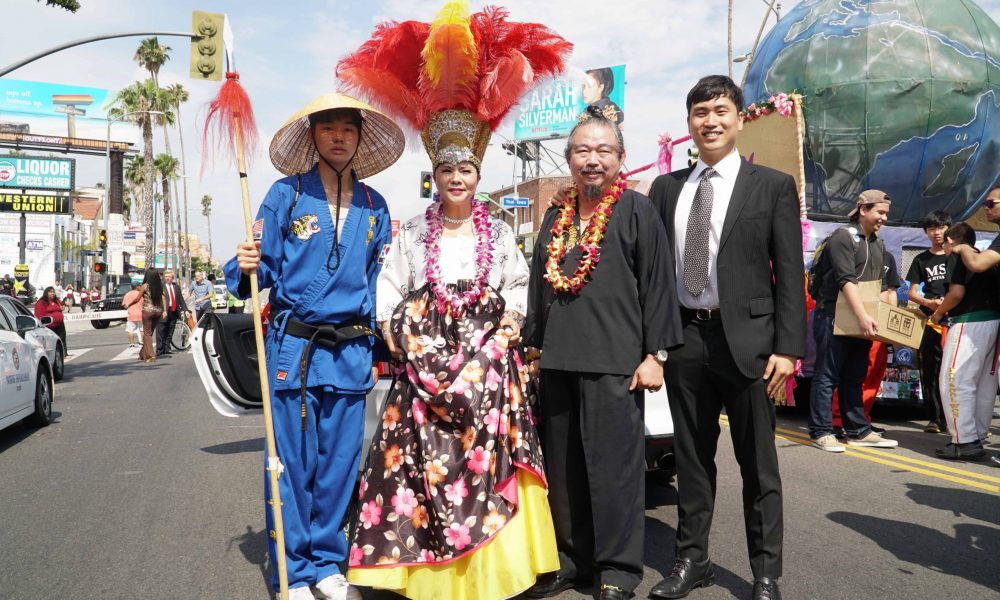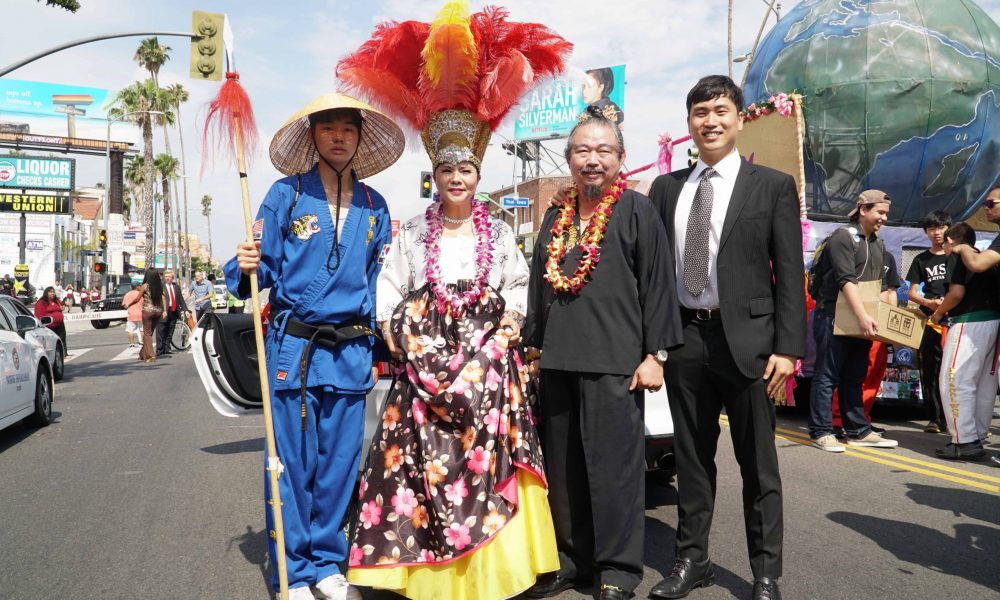 Today we'd like to introduce you to Chief Master Daniel Lee Moon.
We would love to hear the MSW story.
Our school was started by Great Grandmaster Dr. Yong Moon, Ph.D. He is the President/CEO of The World Martial Arts Federation, Inc. and a 10th Degree Black Belt by the People's Republic of China in Kung Fu, Chi Gong Martial Arts, and Tai Chi.
Great Grandmaster Yong Moon was born in Hapcheon, South Korea, and began training at an early age as he was born into a martial arts household. He first began training in Tang Soo Do, a very popular style in his region. After many years of practicing Tang Soo Do, he then learned Classical Kung Fu under Master Kang Gum Bang in Busan, South Korea. Master Kang Gum Bang was one of the three Chinese historic masters who emigrated to South Korea during the Communist Revolution in China. After many years of training under the famous, Master Kang Gum Bang, Great Grandmaster Moon decided to start his own school, teaching a hybrid form of both Korean and Chinese martial arts. This fusion of styles is analogous to Bruce Lee's Jeet Kune Do, which Bruce based it off of his previous training in Kung Fu and Wing Chun. Great Grandmaster founded The World Martial Arts Federation ins 1968, and started in Busan, South Korea. In 1979, he immigrated to the United States and started a school in New Orleans, Louisiana. He quickly rose to fame as "Master Moon" in Louisiana, receiving a plethora of media attention through his martial arts. In 1992, Great Grandmaster Moon moved to Los Angeles, California, started a school, and has been in Los Angeles ever since.
Currently, his son, Chief Master Daniel is the Director of all operations here at MSW Martial Arts. MSW Martial Arts is a martial arts school belonging to international federation, The World Martial Arts Federation.
Has it been a smooth road?
The largest obstacle our school had to face was when we moved to our current location on Crenshaw. Prior to our current location, we were a small school on 4th Ave and Olympic. We were there for 8 years.
When we set up the school on Crenshaw Blvd in 2000, the neighborhood was in an extremely bad state. The roads and sidewalks were filthy, and there was much gang activity.
Fortunately, our school has been a catalyst for both beautifying the neighborhood and reducing gang activity. Our students have actively participated in monthly street clean ups. We take extreme pride in maintaining a professional, clean, and safe environment for our community. Gang activity has been reduced as well because, let's be honest, who would want to cause trouble in a neighborhood where a martial arts school is present, right? 😉
We've been at our location for 17 years and have really witnessed a change in not only our street, but the surrounding areas as well. We are extremely proud of what our community has achieved so far. Many developers have invested in this area, and businesses are opening up on a daily basis here. There is even a luxury condominium being built down the street! 17 years ago, no business would have dared set up shop in this neighborhood.
We'd love to hear more about your business.
Mission Statement: To enhance the community by providing a safe haven through the teachings, practices, and philosophies of martial arts.
Established in 1968 and going strong in Los Angeles for over 25 years, we here at MSW continue to enrich the lives of all who walk through our doors. At MSW, we are dedicated to making either you or your loved one's martial arts journey an amazing one.
MSW Martial Arts stands for "Moo Sool Won", which literally translates to "The Place for Martial Arts". But what we do and are able to accomplish here far transcends just martial arts.
We teach a hybrid style, Classical Korean and Classical Chinese Martial Arts such as Kung Fu, Wushu, and Tae Kwon Do.
What sets us apart is 1. We teach our own style, exclusive for our school and 2. We've been in Los Angeles for 25 years, being one of the longest martial arts school to operate in this area.
Oh, and we have an incredible FREE parking lot, so our students never have to worry about that here 🙂
Enriching the lives of our students is truly an honor. Without the support of our students and their parents, we would not be here. Thank you students and parents for making MSW so successful till this day!
Is our city a good place to do what you do?
We believe that every city is a good place for a martial arts school. A martial arts school may not be the most profitable business, but it positively makes a tremendous impact in a community.
What our city can do to improve the current state of martial arts schools is to encourage local public and private schools to enroll children in neighboring martial arts schools. Martial arts school teaches important life lessons for children such as leadership, discipline, character, work ethic, integrity – all the characteristics to help children succeed and become positive members to society.
Contact Info:
Getting in touch: VoyageLA is built on recommendations from the community; it's how we uncover hidden gems, so if you know someone who deserves recognition please let us know here.