Today we'd like to introduce you to Carole Adele "Supreme" Williams.
Carole, please share your story with us. How did you get to where you are today?
I've been an artist since I was a child. Drawing, sculpture, writing, acting… Between the two of my parents it was my father who really did his best to buoy my talents and usher them into new endeavors/experiences in an effort to help me discover my niche, passion and future career. But my father wasn't in the home during a particular season in my life and that was when I was on the cusp of becoming an adult.
My mother wanted me to be a student, get A's, go to college, knock that out the park, get the degree…the basics. But was that what I wanted? Absolutely not. But I obliged because well hell…I was a child. When she passed in 2006, aside from the inevitable grieving and mourning that you could expect a child to experience after losing their parent at the age of 18, I was simultaneously thrusted into a world of independence that my mother did not fully equip me for. I was trying to discover who I was outside of her, what I wanted, what I needed and how I was going to get there. I began painting for the first time in 2007 and it was then that I dubbed myself Adele Supreme.
"Supreme" because I made a vow to myself to never pretend, temper or tip toe and to continue to be the greatest version of me until the day I die. My mother's passing was the most potent reminder of my mortality.
I continued to paint all the while working part time job to part time job. Never taking my art work seriously, I indulged in quite the variety of pursuits. From being a middle school art teacher, to running a model management company, host of a talk radio show…nothing stuck. I then became a full-time hairstylist. I was 7 years into a recession proof cash business. But as financially comfy and cozy as I was, I wasn't fulfilled nor did I feel purposeful. And my art was still just a hobby.
So I had to take the leap. I had to surrender to the work (art) and all that it would require of me. And I haven't looked back
I began dabbling with line work which after daily and incessant practice morphed into my well-known labyrinth paintings. And in between my live drawings and exhibits, I would "take a break" and draw single panel comics that involved what most women between the ages of 25 and 35 experience, which has evolved into a book and my upcoming animated series "Oh my God…Yes! (the series of relatable circumstances). It's all a work in progress and forever will be. Until the day I die….
Has it been a smooth road?
The road has definitely been a cobble stoned one. Most artist deal with financial struggles hence the well-known "starving artist" stereotype but gratefully that's never been mine Achilles heel. My love life was one that I allowed to distract me. But it was only a distraction when I would align myself with anyone who was not showing themselves to be an asset or who was not as ambitious as I was or aspired to be. I'm very much a woman in that whoever I'm with, I'm WITH and all that they are and aren't I tend to carry. And I invest fully in their betterment, sometimes to the detriment of my own ambitions.
I choose differently now. Much differently…
We'd love to hear more about your business.
I'm a one-woman machine and have been since my art became my primary source of income. I curate pop up exhibits and have shown in several different cities including New York, Chicago, Columbus, Los Angeles, Atlanta and Miami. I've done several live erotic drawings/paintings which have been a fan favorite for a while. But recently I've shifted my focus to my comics and the pilot of my animated series.
I believe my supporters rock with me because of my honesty, authenticity and rarity. To be a young black woman in America doing what I do and doing it WELL, without any compromises, is not common. And there is a responsibility in that that I'm highly aware of.
So, what's next? Any big plans?
In the next 5 – 10 years, "Oh my god yes!' will be one of the most popular animated series on television, some will want to adapt the live action rendition of the joint and I'll be taking hella naps surrounded by a few Emmys.
Contact Info: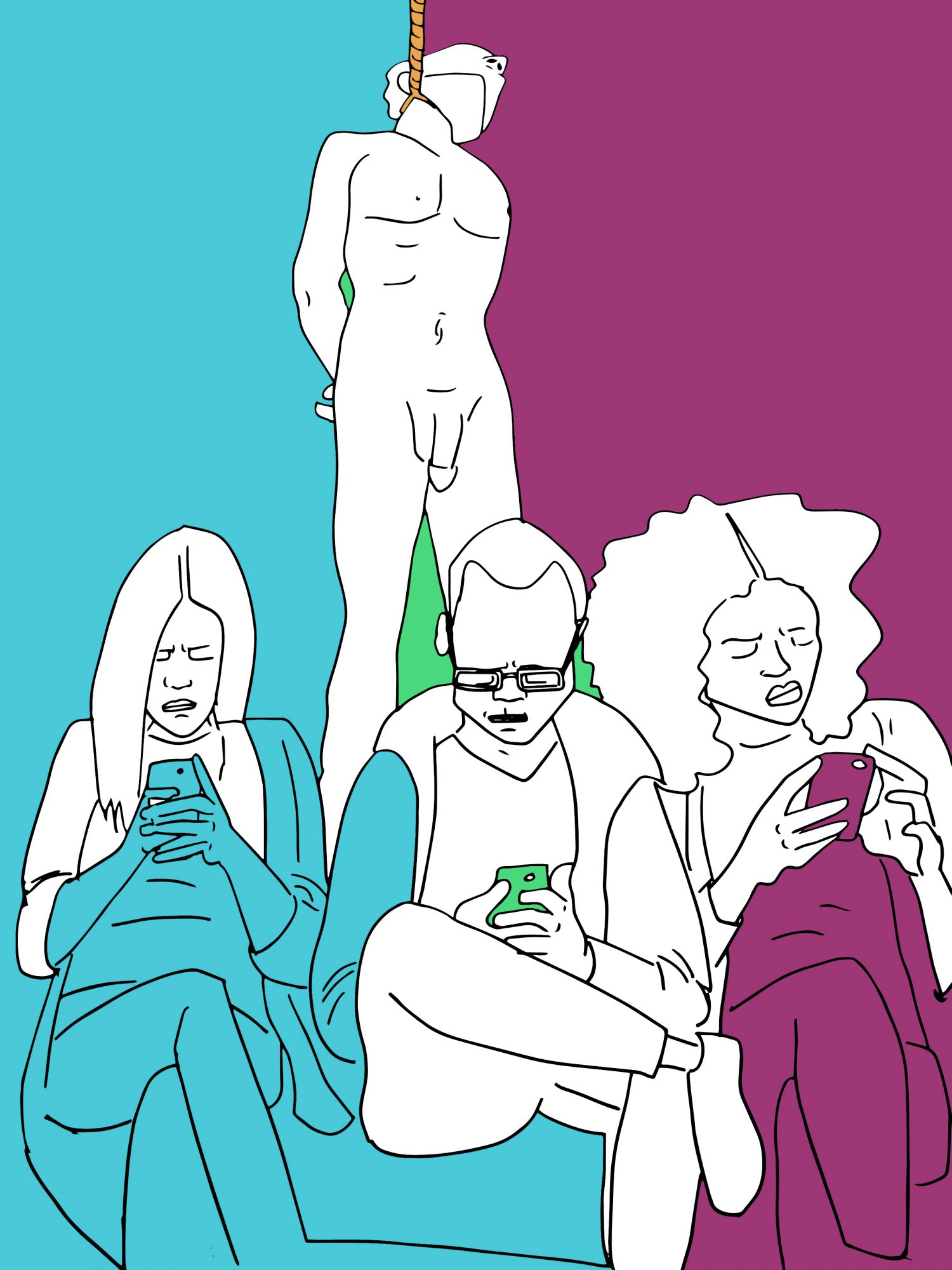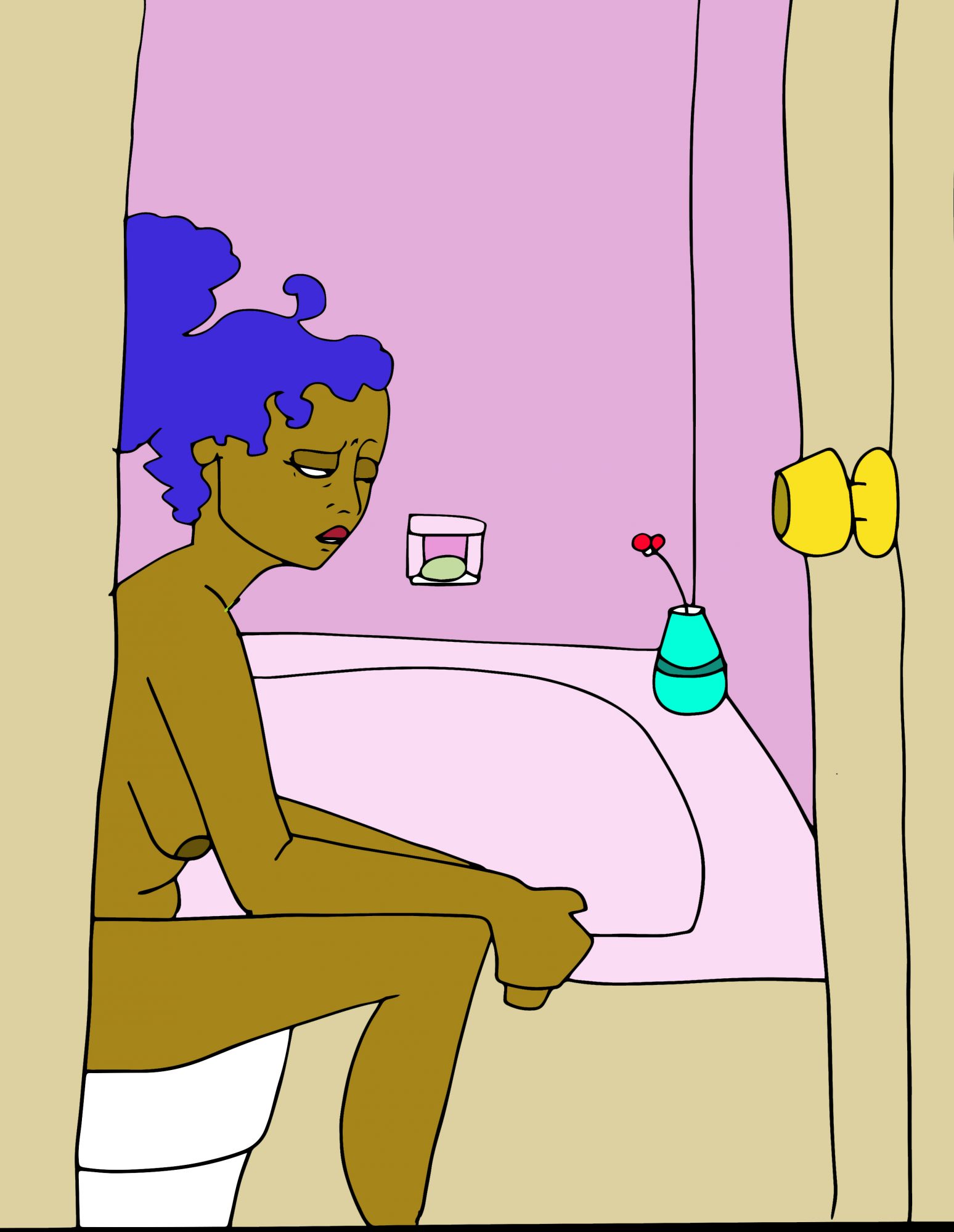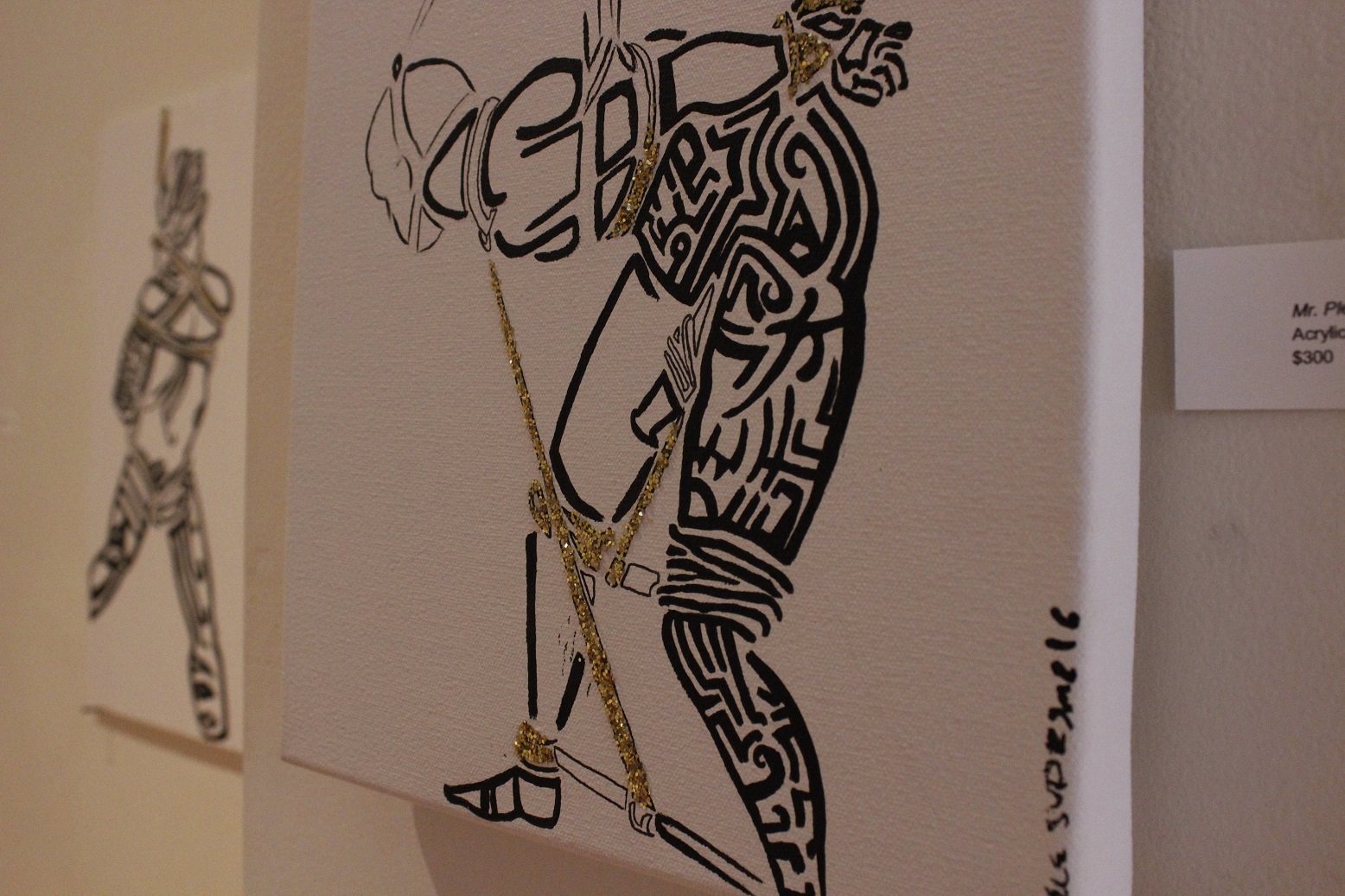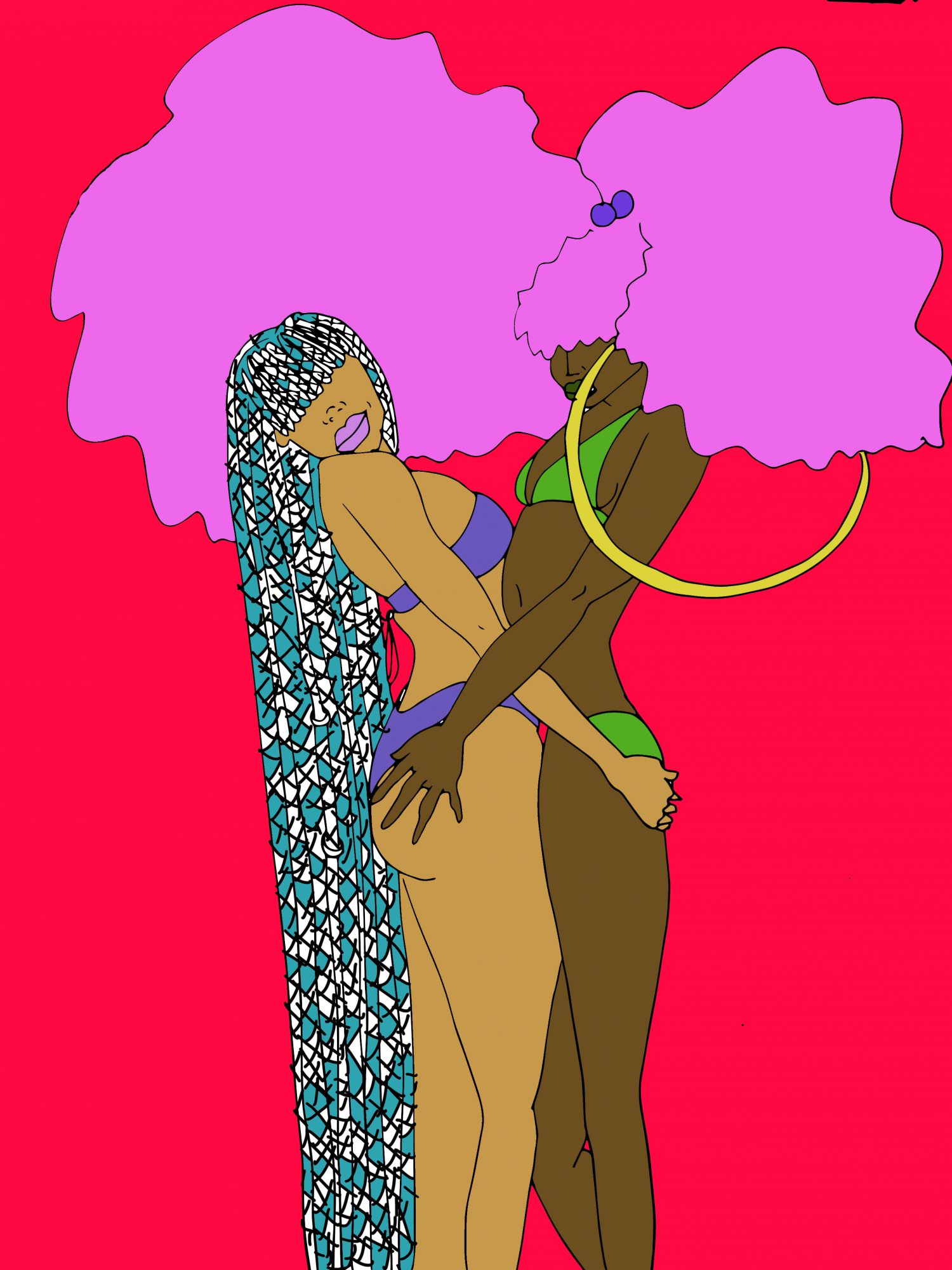 Getting in touch: VoyageLA is built on recommendations from the community; it's how we uncover hidden gems, so if you know someone who deserves recognition please let us know here.