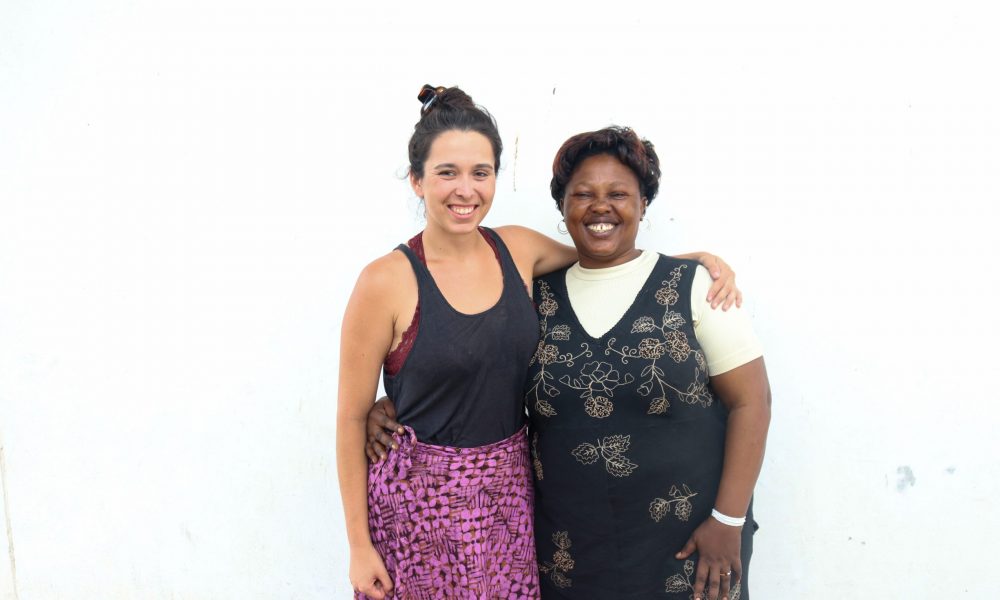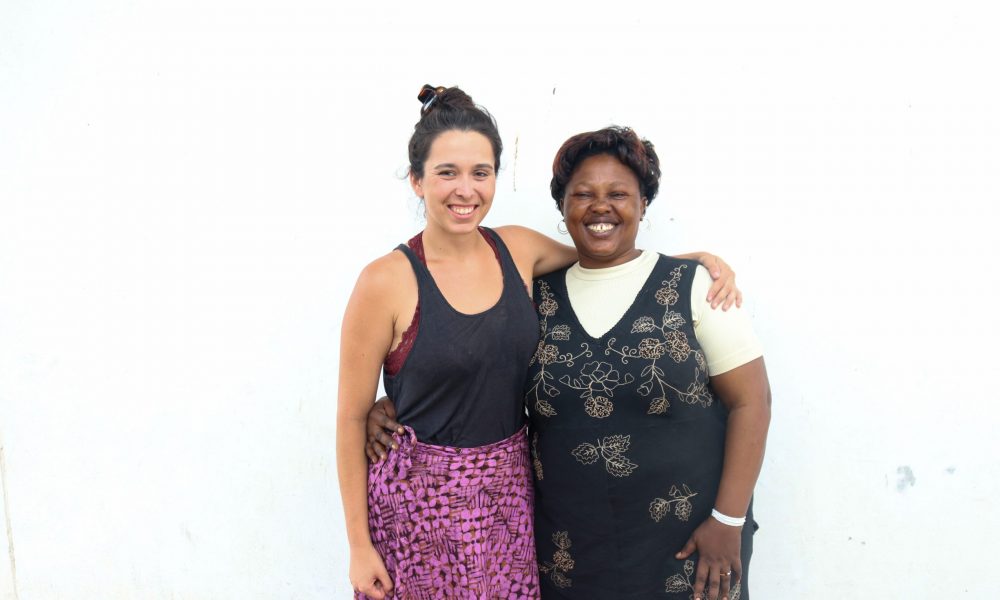 Today we'd like to introduce you to Caleigh Hernandez.
Caleigh, let's start with your story. We'd love to hear how you got started and how the journey has been so far.
I first came across our primary sandal supplier, Lydia in Kampala, Uganda after weeks of shopkeepers in the city telling me to look for this woman. "Not the skinny Lydia, she's a big woman, the Kenyan. You'll know her when you see her". So after hours of searching, three motorcycle taxis taking me to the wrong part of the city, and several minutes of me cursing my inability to speak Lugandan and Swahili fluently, I finally found her.
I can only imagine the sight I presented upon arrival – a disheveled, sweaty college student, trying desperately to explain to her how much I loved her shoes, wanting to learn more, to understand why she was in Uganda, etc. And yet we clicked right away. My Swahili and Lugandan might not have been up to muster, and her English wasn't perfect, but we made it work. Beautiful shoes are universal. We sat on tiny wooden stools in one of her pop up craft shops speaking for close to two hours.
I explained my idea about importing her shoes to the United States and creating a social enterprise, she told me about coastal Kenya (where the shoes are made), her background as a successful woman entrepreneur, the artisans she works with and the intricacies of sandal making. And so the business relationship and friendship started, in a slightly unorthodox manner and yet it's worked.
I stayed in contact with Lydia and started working on developing a sandal line with her that would work for consumers in the US. And that was the beginning of RoHo. At RoHo we like to say we're more than a shoe, which means a few different things. Firstly, our sandals do so more than just support the wearer – they provide the means for talented artisans and their families to improve their livelihoods and support themselves.
We also send our artisans' children to quality schools in the area in order to ensure their children have more opportunities in their future. But also, we're not stopping with just sandals. We've recently added products in our line including hiding bags & clutches, jewelry, scarves & coin purses. I envision RoHo as a hub of ethical fashion. I'm passionate about finding skilled, quality artisans across the world and creating new markets to share their goods.
By tweaking products or colors slightly to match our upscale markets, we've had significant success. My previous contacts working in East Africa, as well as funding from the Institute of Sustainability and Energy at Northwestern University as well as the Resolution Project, has proven incredibly helpful.
Has it been a smooth road?
We have not always been on the straightforward course I had envisioned. Sourcing and quality control have proven difficult, shipping times are long, and language and cultural miscommunications are frequent. Perhaps what was the most challenging though, was perfecting our giving model with our artisans. I've found that it's imperative to really listen to the needs of our artisans and their families in order to really make a difference. Sounds easy, but it can be harder than you think!
I have to admit I failed to properly listen to our artisans and their needs at the beginning of this business and had grandiose plans for our giving model. My incorrect assumptions required us to pause, reconsider and start over. We are both thrilled and relieved to finally be in a position to support our artisans by paying them higher wages and sending their children to quality private schools in the area.
I originally came to Lydia, our shoe supplier, with an idea to create RoHo, a company that would import and sells these beautiful shoes while at the same time doing good for Kenya. But I did not have a true understanding of what doing good would mean in context. I knew about coastal Kenya, where the shoes are made, but I'd never traveled there nor spoken with anyone from the area. I only knew what the Internet could tell me, which honestly wasn't much.
I learned that there are several nonprofits in that area, but there is a lack of quality infrastructure, schooling, etc. I also knew that unemployment rates were upwards of 40%, even higher for women, youth and other marginalized groups. These numbers are the result of lack of quality education and infrastructure, sure, but also this area used to have a lucrative tourism industry. This is not surprising considering an ocean teeming with wildlife, white sand beaches, and gorgeous weather.
But unfortunately, this area which once had a booming industry has experienced a recession due to threats by al Shabaab, a Somali terrorist group. With various sleeper cells in the vicinity and attacks planned, tourist traffic has decreased. While there were once jobs available for people in the tourism industry, these are becoming harder to come by and less consistent. With fewer employment opportunities, quality of life decreases.
Knowing all of this, I felt inspired to do something about the unemployment rates. I first wanted to establish a vocational school in Malindi to encourage unemployed groups to learn a marketable skill. The idea was that eventually, we could hire several trainees into our business as we expanded. But the more time I spent in Malindi with our artisans, the more
I realized how inundated Malindi was with trainings on every topic trying to encourage people to learn new skills. But without creating new markets for the products being created there are no buyers, and therefore no need, for these newly skilled workers. Those who are able to secure a job often receive insufficient incomes due to the high supply of semi-trained labor in the area.
Although the vocational school was a "sexy" idea, it wasn't practical for the area and the very people we were hoping to help. While we were well-intentioned, we would have done more harm than good by creating unobtainable expectations and burning through the limited resources we possessed. I discovered that a larger impact could be done on a smaller scale.
We have since shifted our focus to our own artisans, ensuring their short and longer-term needs are adequately met before expanding outwards. Our artisans are now paid significantly higher than the industry standard, and we are dedicated to ensure working conditions are safe. We have also established an artisan development fund in which we work with our artisans to determine solutions to their needs as well as their families' and the community as a whole.
Our artisans work with us to decide where the funds are allocated because we've learned they know their community and its needs far better than we do. It's our job to facilitate these projects and not to lead them. At our last meeting, we discussed some of the root causes of poverty in the area. We all agreed that having access to quality education opens doors and improves quality of life in the long-term.
So together we started an education fund which sends our artisans' children to the school of their choice in the area. Free handouts are not a solution to poverty alleviation. For that reason, we use the education fund as an employment incentive. The longer an artisan works with us, the more of their children we will send to school. We review report cards to ensure these children are attending school regularly and are working hard.
For those who do not have children, they receive food support instead, freeing up income for other necessities. But we are not stopping at education. We have big plans to provide health insurance, day care and other forms of support.
Now, I'm not suggesting that RoHo is perfect, but we are learning from our mistakes and making a conscious effort to be more responsible and ethical in our business practices and giving model. I've come to realize that my role in this whole process is really to be a conduit. I must listen, consider and then together we can take thoughtful action. And I need to sell more products so that we are can send more children to school!
So, as you know, we're impressed with RoHo – tell our readers more, for example, what you're most proud of as a company and what sets you apart from others.
RoHo in Swahili means spirit or kindness, and that's our commitment. We are committed to making social change, and we do this in three ways: through our beautiful products, ethical work, and economic empowerment.
Beautiful products. Each product is handcrafted and hand-tooled using the finest products available in East Africa. The craftsmanship that goes into our products is absolutely incredible! And we're committed to ensuring our artisans are making the most quality, beautiful products they can and our consumers see them in that light.
Through our shoes & other accessories, we begin to tell the artisans' stories and the situation of those born into poverty in East Africa. Ethical work, we're committed to our artisans and their well-being through consistent and steady employment. We pay our artisans wages far higher than the industry standard and ensure they're working in a safe environment. So they have more opportunities in their lives and are less vulnerable to household shocks.
Additionally, we provide our artisans with education grants to send their children to quality schools in the area.
Economic Empowerment. We're working to break the cycle of poverty by helping people help themselves. We're creating opportunities in a place where there are few. By ensuring our artisans are being paid fair wages, we're breaking the cycle of poverty immediately.
By sending our artisans' children to quality schools, we're working to break the cycle of poverty in the long term as well. We want to ensure our artisans' children are able to fulfill their potential.
I love that RoHo is honoring age-old crafts and sharing them with consumers who want to see them in that way. But I'm most proud of the fact that we're so much more than a bottom line. We're creating opportunities in a place where there are few.
Let's touch on your thoughts about our city – what do you like the most and least?
I love that in two hours you can go anywhere from the beach to the mountains to any event imaginable in between. I don't like though that it feels like it ALWAYS takes two hours to get anywhere as well. 😉
Pricing:
Sandals: $97-127
Jewelry: $8-249
Cowhide Totes: $329
Contact Info:
Getting in touch: VoyageLA is built on recommendations from the community; it's how we uncover hidden gems, so if you know someone who deserves recognition please let us know here.