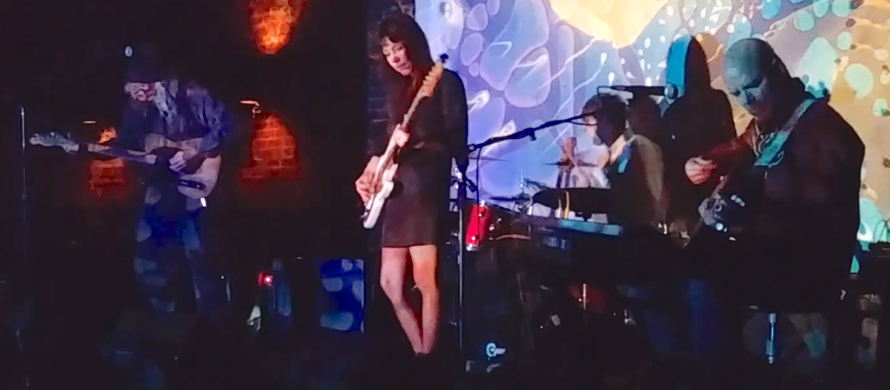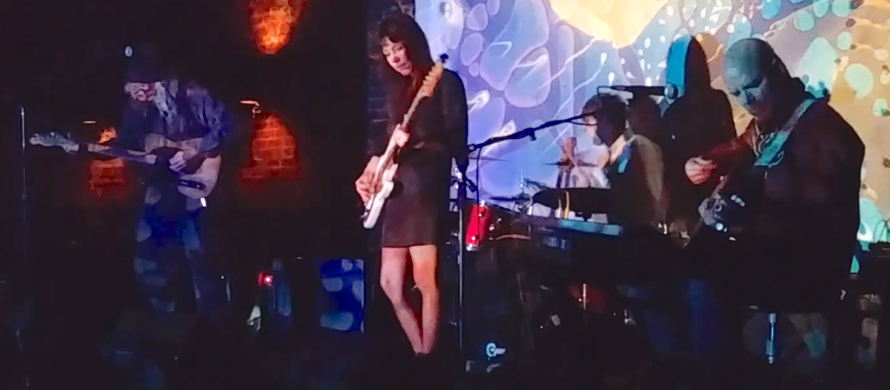 Today we'd like to introduce you to Brian Cleary.
Thanks for sharing your story with us Brian. So, let's start at the beginning and we can move on from there.
I was born near Boston to a pretty conservative steak & potatoes family. My father was gold medal hockey player-gone insurance salesman; my mother was tone-deaf. She wanted to take dance classes as a kid but her father wouldn't let her, thinking she'd run off to Broadway. I couldn't have been luckier people-wise, but there were no artists or musician relatives, so all the encouragement was towards sports. I sort of came out of nowhere.
When I was really young, my grandmother gave us her old upright piano, which I'd toiled over during grandma visits for as long as I could talk. When I was 8, I put on a 'recital' for relatives and family friends in our basement. There were no windows and I insisted on only one candle in the room, and that I be introduced as "The Maestro." Who knows how it all sounded but it got my aunt to pay for piano lessons. I cheated my way through those, playing by ear most of the time but I did learn the scales and a few basics.
We moved to Melbourne Beach, Florida when I turned 10. By the time I was 12, my friend Robert had pulled a band together with the best guitarist in town, this guy Sal. He had dropped out of school in 8th grade, had hair down to his ass and a pierced ear. Today that just could indicate a nice wholesome kid who listens to the Fleet Foxes and … makes a nice quinoa salad or something. Back then, it said, "do whatever you can to keep your kid from winding up in a band with this guy." My friend Robert brought him over to hear me and I played "Cortez The Killer," with all Neil Young's guitar leads, note for note on the piano. Sal held my spot in the band for the next two years as I did whatever I could to get a keyboard — which I finally got when I turned 14.
The band was called Locals Only. At the time we were one of two original new wave/punk bands in the area. The other was the metal/punk band, Disorderly Conduct, who later became Amen. Locals Only recorded an album but never put it out. We played covers too (back then, you had to play two or three sets a night). We covered Devo, Gang of Four, Joe Jackson, the Ramones … but then we covered Neil Young, Eddie Cochran, and Tom Petty. Early on, we needed those songs for the first set. By the time we got to the rest, they'd be too wasted to realize they were getting into punk or new wave. We actually pulled that off at a biker bar in the sticks one night. They loved it.  By the time I was 15, I was doing a couple of weekly radio shows at WFIT. By 16, the band was packing every show we played and I was writing record reviews for a local music fanzine. I pretty much felt like king sh*t by then. Of course, all that came crashing down but that's a longer story.
I moved to Boston in 1990 and decided to go to college while it was an option. After college, I wound up temporary living in this place in Allston, MA we called the Greenhouse. About eight bands practiced in the basement there, including this amazing band who had moved up from DC called The Vehicle Birth. The singer, Tim, lived in the house; I started jamming with him and sometimes with his band. By then, I'd developed this experimental solo act that merged my piano improv with synth noise and I gave the band a tape of it. They had me open for them a few times and I started playing at experimental venues around Boston, under the name Very.
Tim, his girlfriend, Jess and I started playing and writing songs in the greenhouse basement and played a 3 piece show, sans drums. We called ourselves The Movies. Jess got into a grad program out here so, they moved to L.A. But first, they went to DC for a few months to save up for moving to L.A. There, they hooked up with a drummer who got the band some cheap time at Trans Am's studio, so we recorded our first record there in the Fall of 1999. Tim and Jess moved to LA and played around Silver Lake with various drummers for the next few years. Brian Aubert of Silversun Pickups (who cover a Movies song on their first EP) was just telling me the other night how inspirational they were to a lot of local bands at the time.
I remained in the band but only remotely, from Boston. I finally moved out here along with the original drummer and we added a guitarist. The Movies had a good run. We had a blast but it never quite got off the ground. We had great fans, we got "Best Rock/Pop Band" in LA Weekly one year, we got to tour the US and Spain a couple of times and released three albums. We were mostly in it for the music and the fun, but by the end it had stopped being fun, for the most part. We split up in early 2009.
I'd been writing more songs and had an instrumental band w/two other Movies members called Tables & Chairs. A good friend, Jim Putnam of Radar Brothers, joined us on bass. After the Movies broke up, Jim invited the drummer Stevie and I to join the Radars. I joined right after they'd recorded their 7th album. We'd put out the album "Eight" (Merge Records), toured with it (supporting Modest Mouse, Teenage Fanclub, and Overseas) and things had kind of simmered down by 2014. Now I had all these songs I'd written and a few home demos, but I had little money to record them. I took a job in San Francisco for a couple of years and dove a lot deeper into songwriting. Now that I had some income, I started recording again, putting a few songs down with Phil Manley (Trans Am, The Fucking Champs, Terri Gross, Life Coach). He has an amazing studio there called El Studio. In 2017, I moved back to LA and finished recording the album with Jim Putnam at his studio and brought in another Radar Brother, Ethan Walter to mix it and lay down some bass. The album is done now and I'm getting it ready for self-release, hopefully pretty soon. It's way more involved than I ever imagined — at least, doing it right.
Now Strange Parade has basically evolved from more of a recording/occasional live entity to a real band. After moving back to L.A., I really took my time to find the right line up and feel like I struck gold. First was bassist, Ashley Berry who had been filling in for the former Movies bassist in Wet & Reckless while Jess had a baby.  She great instincts and rhythm. I'd been spoiled with outstanding drummers in the past so that took longer. I met Dan Allaire at a friend's wedding in NY last summer. He lived in LA and had just left Brian Jonestown Massacre after like, 16 years. I was supposed to play a song with him at the end of the night with Cass McCombs, Norah Jones, Rob Barbato and the groom, (another former Radar Brother, Dan Iead). I actually missed the song when I stepped out for a smoke thinking I had more time. Not my best moment. Anyway, I was sold within about 10 minutes of playing with him back in LA. He's a perfect fit. On guitar and lap steel, Paul Lacques is a neighbor of mine who also plays in I See Hawks in LA, a really cool, smart, traditional country/folk band and Double Naught Spycar, which I would call … awesomely-sophisticated avant-surf music. I had a birthday show back in Feb 2018 and threw a lineup together that he played with. Paul has brought a whole new, entirely unexpected psychedelic twang element to our sound that I'm loving. It goes perfectly with the new songs in particular. We're all very into improvisation and that's already giving birth to a bunch of new ideas at practices.  I have no idea what to compare us to now. Sometimes it's like Elton John, or John Cale, others it sounds like … I dunno, a more Americana/psychedelic Lloyd Cole & The Commotions.
Overall, has it been relatively smooth? If not, what were some of the struggles along the way?
The album took forever because it was all out of my pocket and I wasn't working much. That was a struggle. The next one will be almost the opposite. I'm planning to record it in a few days.
Getting people to promote your music is a struggle, but it's kind of how social media works. I think it's particularly hard out here, where your friends are likely to have about 40 other friends in bands. I think with more people and more venues in the area, it's only become harder. When The Movies used to play Spaceland or The Satellite, our only competition was (for the most part) The Echo — and vice versa. At least if you wanted the pay you were promised. It's a whole new game now. You're up against the ten local venues that have opened since then — and the two new ones that opened last week. Not to mention the barrage of bigger shows that now come through, with more bigger venues.
Then you also have this new, Pay to Play thing going on. They get defensive when you call it that, but that's essentially what it is. They call it "pre-sales" but make no mistake. It's pay to play with a slightly different set up. It's a way for promoters to rely on the bands to promote their shows. It's pay-to-play light, I guess. To me, it's wrong on so many levels but try telling a promoter that and you'll get a mouthful.
Strange Parade – what should we know? What do you guys do best? What sets you apart from the competition?
Strange Parade started playing out in December 2018. Our first show was a benefit we put on for the CA wildfire victims. We have 5/18 at Highland Park Bowl and then nothing lined up after that, so far.
What we do best?  I'd say playing music. But also, finding small pockets of intensity in our songs and bringing those out more. I feel like that's something we're getting really good at collectively. And we get a long great. We're good at that.
For now, we're getting the first album out the door. Hopefully, it will be available soon. There are a couple of videos from the album up already on youtube. Be careful though — we're not the Doors cover band that has a bunch of videos up. We're the other Strange Parade. The non-Doorsy one. We pretty much sound nothing like the Doors.
What sets us apart? I guess I'd say our songs, but also our sound. I can't quite peg it or describe it, which to me is a good thing. The Movies suffered a bit from being hard to categorize easily. Hopefully that won't hurt this band. Also, people have told me the emotion in our songs doesn't contrived or overwrought. To me, that's a huge compliment. I think the next album will be very emotional. But not one bit to be confused with 'emo.' I'm not a huge fan.
What is "success" or "successful" for you?
If you're playing music that you love to hear, to me that's success. The rest is gravy.
I think too many bands and artists make music for other people, or for the industry, or for licensing. You can hear it in the music sometimes. We do it purely for pleasure. And I think that's contagious. If someone likes it, great.
Contact Info:
Image Credit:
Very, Radar Brothers, The Movies, Locals Only
Getting in touch: VoyageLA is built on recommendations from the community; it's how we uncover hidden gems, so if you know someone who deserves recognition please let us know here.